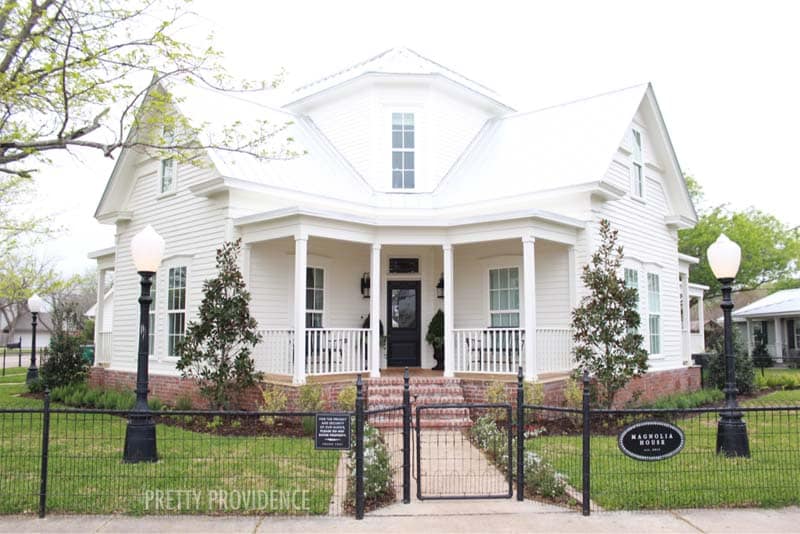 You guys! If you follow along on instagram, then you know that a few weeks ago I was able to spend the weekend in Fixer Upper land (Waco, TX) exploring Chip and Joanna's stomping grounds and actually stay in their Bed & Breakfast, Magnolia House! We also got to visit Harp Design Co. and have a private tour of Magnolia Market at the Silos.
I just uploaded a video house tour I did at the house so make sure you watch it to see the whole BEAUTIFUL place!
[brid autoplay="true" video="436676″ player="18343″ title="Staying at Magnolia House" duration="257″ description="Stay at Magnolia House from Fixer Upper" uploaddate="2019-07-11 06:52:01″ thumbnailurl="https://cdn.brid.tv/live/partners/14236/thumb/436676_t_1562827934.png"]
Now I'm going to recap the details of the trip. One of my blogger friends, Kristyn, booked the reservation and put the trip together so I owe her a huge thank you for inviting me to come along! There were 8 ladies in our group, all bloggers, all Fixer Upper fans, but most of us didn't know each other before the trip so it was fun to get to know each other and bond over all things Magnolia!
We started off at Harp Design Co. where Clint and Kelly talked to us and gave us a private tour of their store and shop where they make custom furniture! It was one of my favorite parts of this trip because they were just so down to earth and fun to talk to. They shared their whole story with us, how they ended up in the business and basically famous completely by accident. There were a lot of tourists coming by the shop throughout our tour. They said that it is like that every day – major Fixer Upper fans are coming from all over the country just to get a glimpse of what they are doing!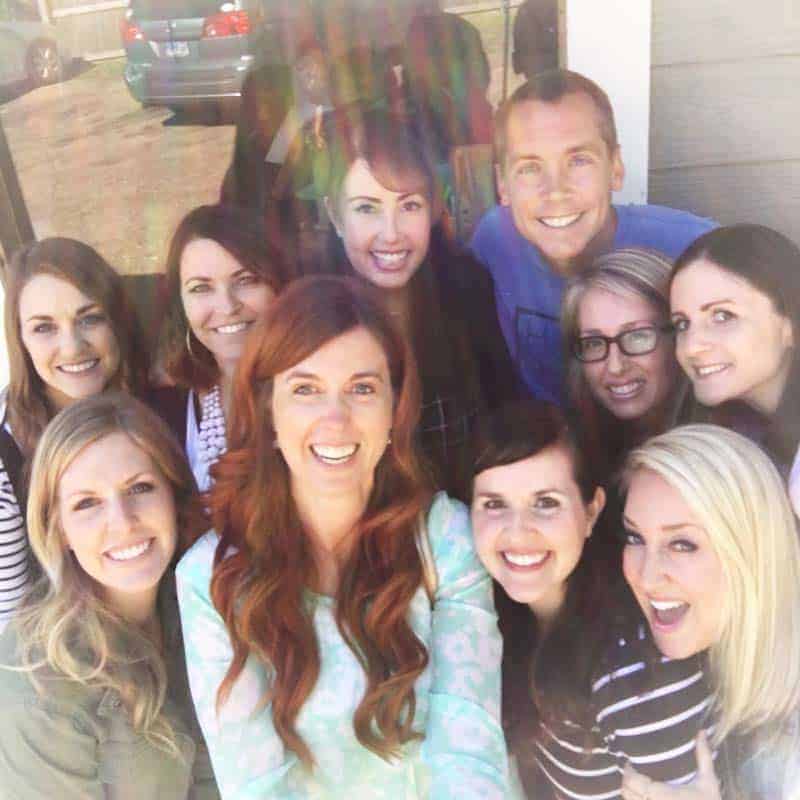 Next, we headed over to Magnolia Markets at the Silos. WOW. It is a huge piece of property with a big store, food trucks, a lawn for families to play games on, and soon there will be a garden shop and a bakery. There are also baby goats! They have thought of everything, haha. The PR director of Magnolia Market, Brock, showed us around and took us to where their offices are and he shared with us some of the fun parts of their business.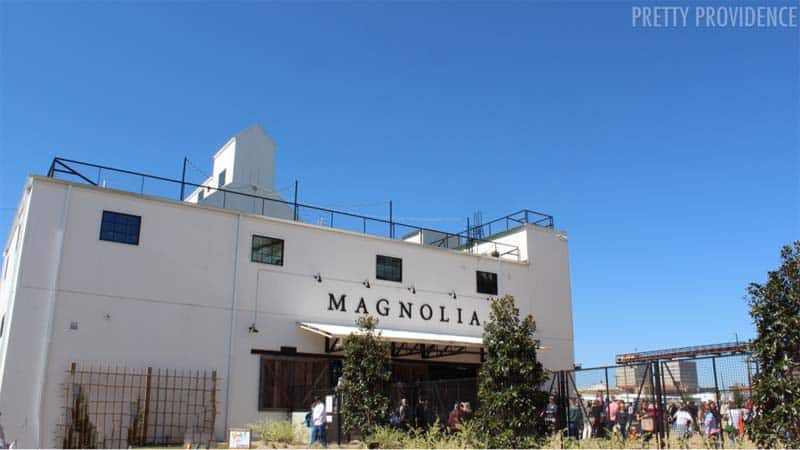 Magnolia Market was SO crowded you guys. It was like Disneyland, long lines for everything and people taking pictures non-stop. Every detail and product on display in the shop was beautiful and well thought-out.
At the entrance "Welcome" is written in beautiful script! Kelli told me that Joanna wants everyone to take a picture like this at Magnolia, so I obliged, of course.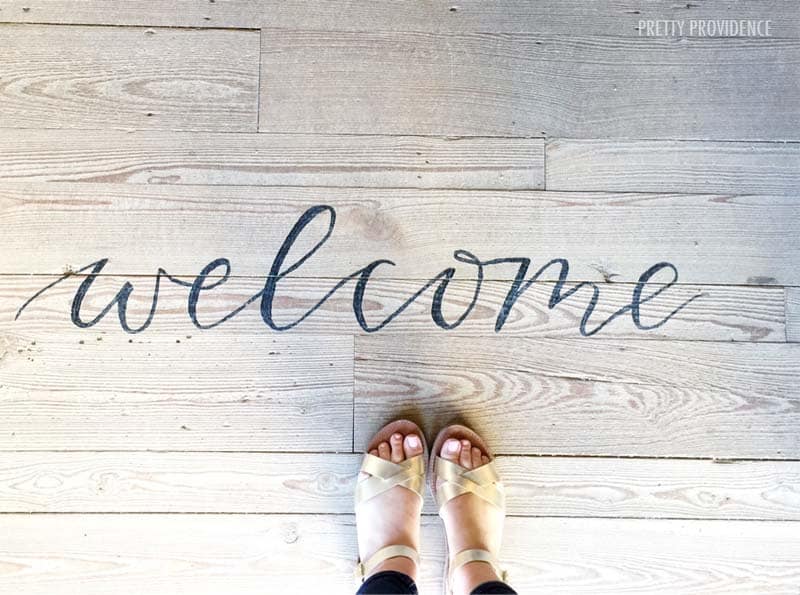 Even the ladies room at the market was gorgeous, inside and out!
After that, we headed to Torchy's Tacos for some delicious grub, then we got to meet up with the owners of the cutest ice cream sandwich truck ever, called Pokey O's! I had a chocolate chip oatmeal cookies with vanilla ice cream inside and it. was. amazing. If you are ever in Waco you must find them on twitter @pokeyoswaco and get you some!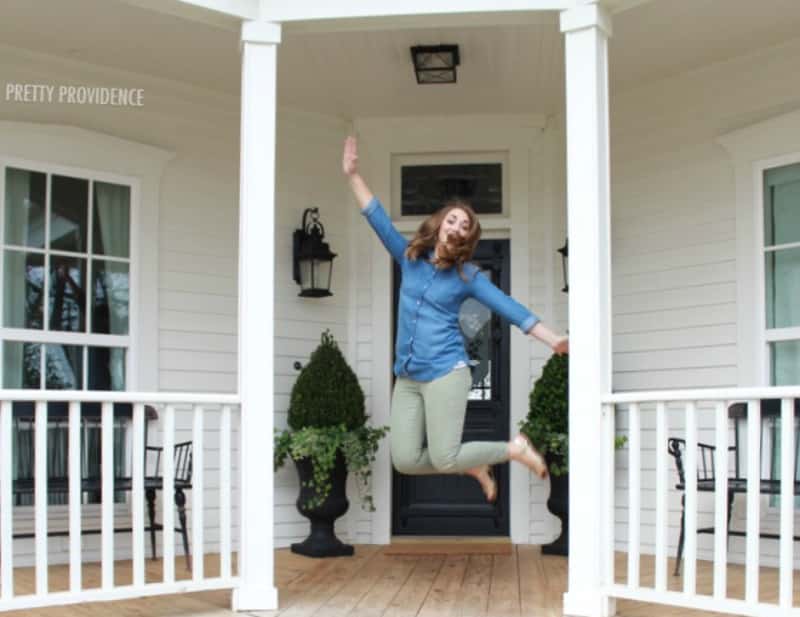 Then we finally headed to the house! It was so beautiful – and of course we all had to periscope and snapchat for the first half hour that we were there. #bloggers That's where most of my video footage came from! Then we got into our pajamas and relaxed and hung out for the rest of the night. Everything was so comfortable there – they had fruit and juice and baked goods there for us too.

Get thee Magnolia House look! And did you know Chip & Jo wrote a book!? (affiliate links)
| | | | |
| --- | --- | --- | --- |
| | French Grain Sack Pillow | | |
Can you guys even believe this stair rail? I neeeeeeed this!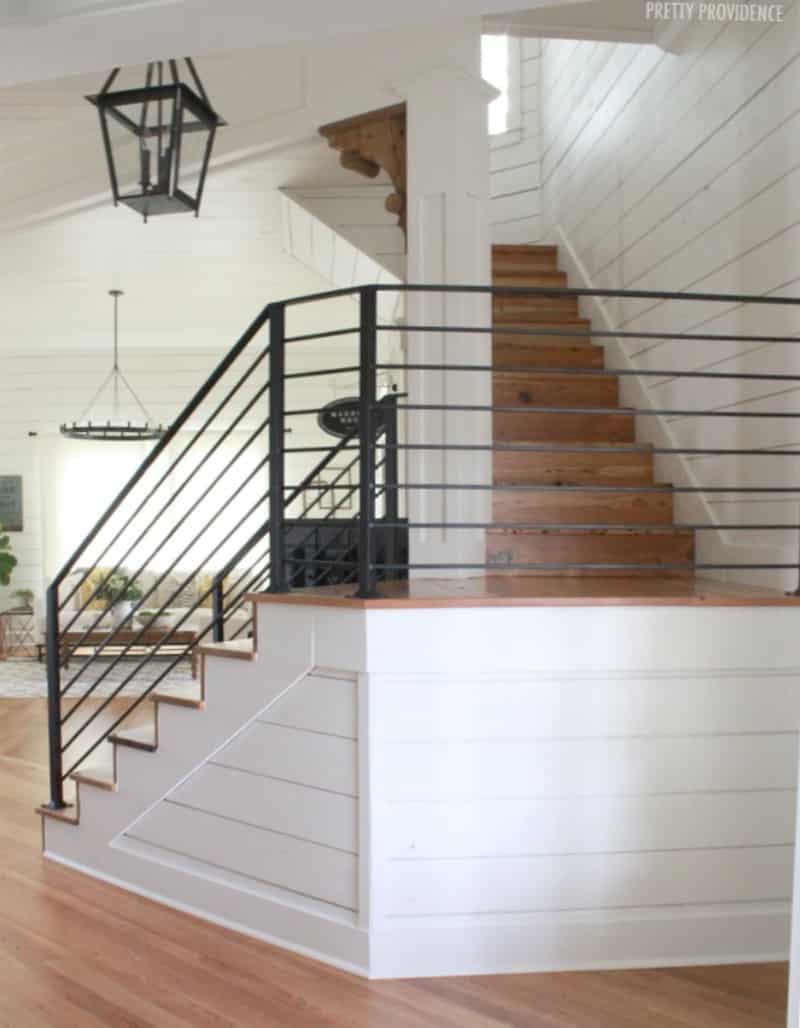 In the morning, we went and explored some of the best places to eat and shop in Waco! We went to Lula Jane's – a little bakery which was amazing and I was literally in heaven eating their cheesy bacon biscuit, so much so that I bought two more to take home with me!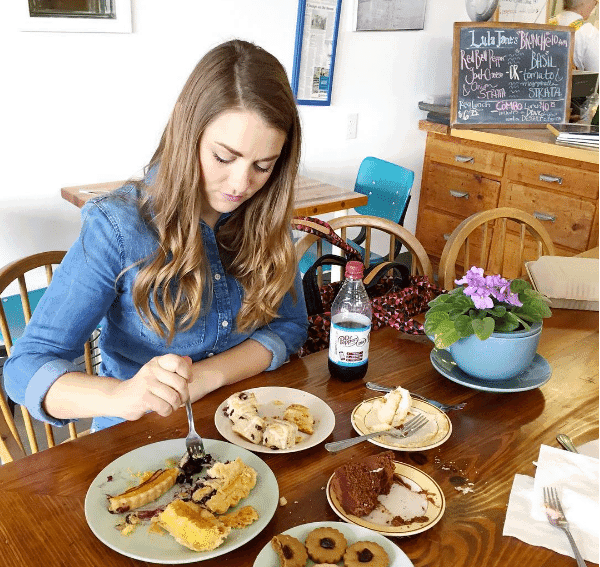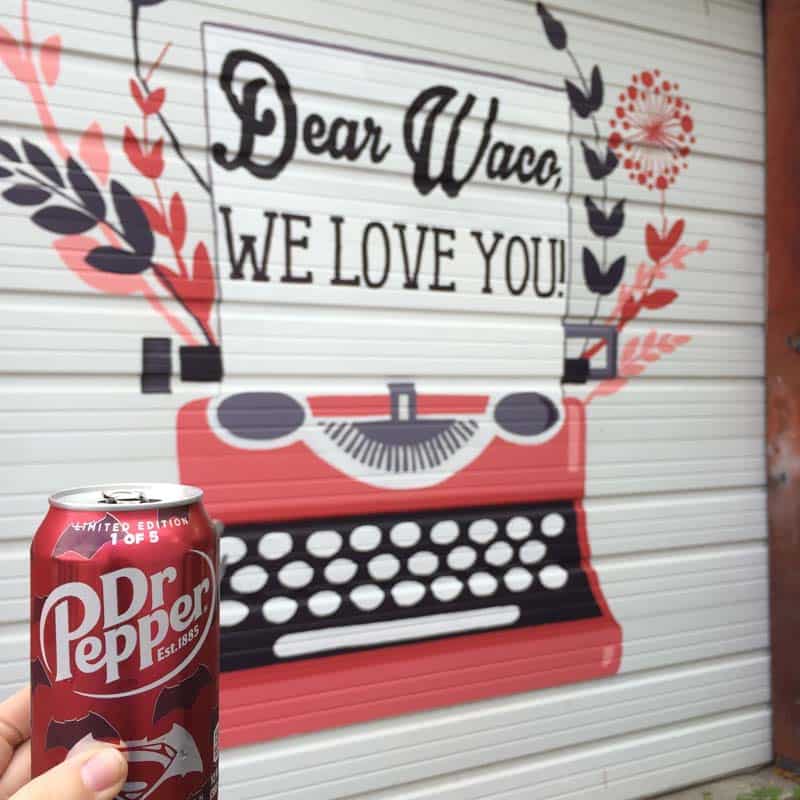 We went to three or four really amazing Antique stores – my favorites were Junque in the Trunk and Shades of Shabby, which has a cooler full of FREE DR. PEPPER while you shop! So, basically, I was in heaven!!! (Waco is Dr. Pepper's hometown, btw.)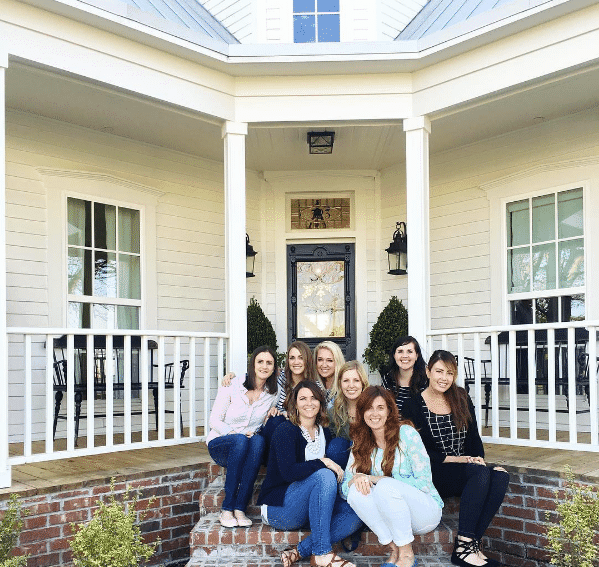 If you have not seen Fixer Upper – I highly encourage you to go on a Netflix binge. Chip and Jo are so talented and fun to watch. It is no mystery why so many people are flocking to Waco to visit their Magnolia Market and B&B! While you are binging, check out and follow my amazing travel companions: Jen from Tatertots and Jello, Kristen from Six Sisters Stuff, Maria from Two Peas and their Pod, Jenny from Picky Palate, Kristyn from Lil' Luna, Kelli from Lolly Jane, and Kristen from Capturing Joy!