This post is sponsored as part of a series in partnership with Kimberly-Clark and the #CelebrateFamilyValues campaign.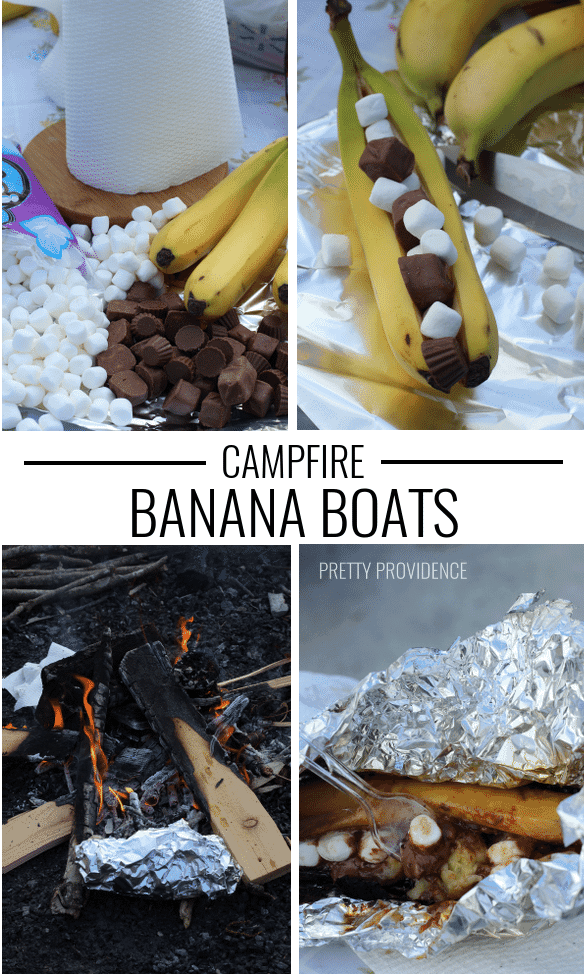 There are few things I like more in life than gathering around a campfire with people I love and making tinfoil dinners, s'mores and banana boats! If you have never had banana boats before, you're missing out. You've got banana, marshmallows and chocolate all melted together into something indescribably delicious. Keep reading for the full how-to.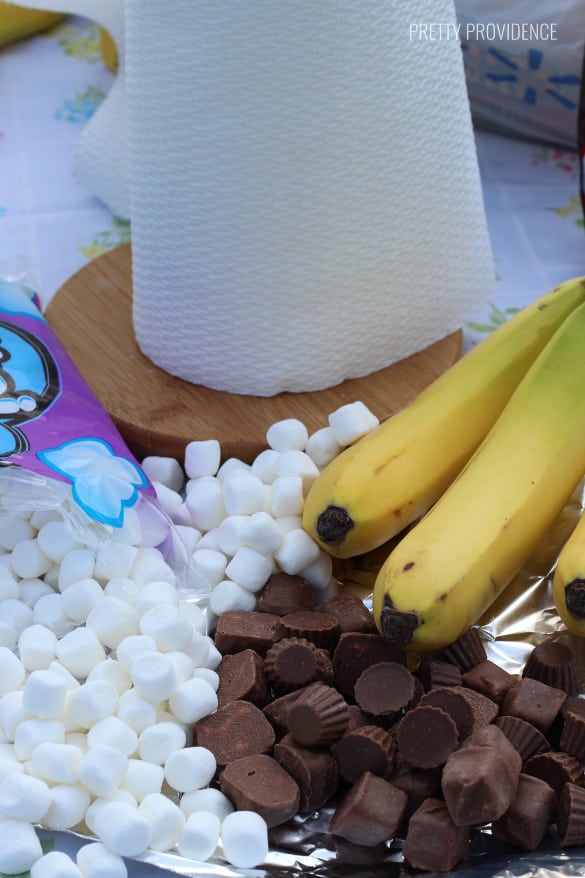 What you need:
Campfire or backyard firepit
Mini marshmallows
Ripe bananas
Assorted mini candy bars
Tin foil
Viva Vantage paper towels
Plastic forks or spoons
Knife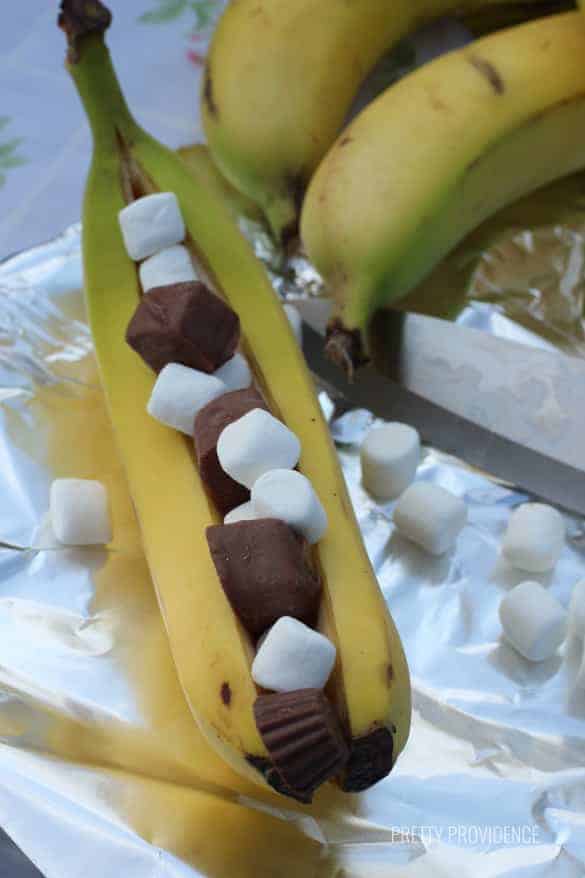 Slice your banana length-wise about 3/4 deep. Leave the peel on and don't slice all the way through. Stuff it full of marshmallows and mini candy bars of your choosing. I highly recommend snickers or symphony bars! Wrap it in tinfoil and throw it into the fire to get all melty.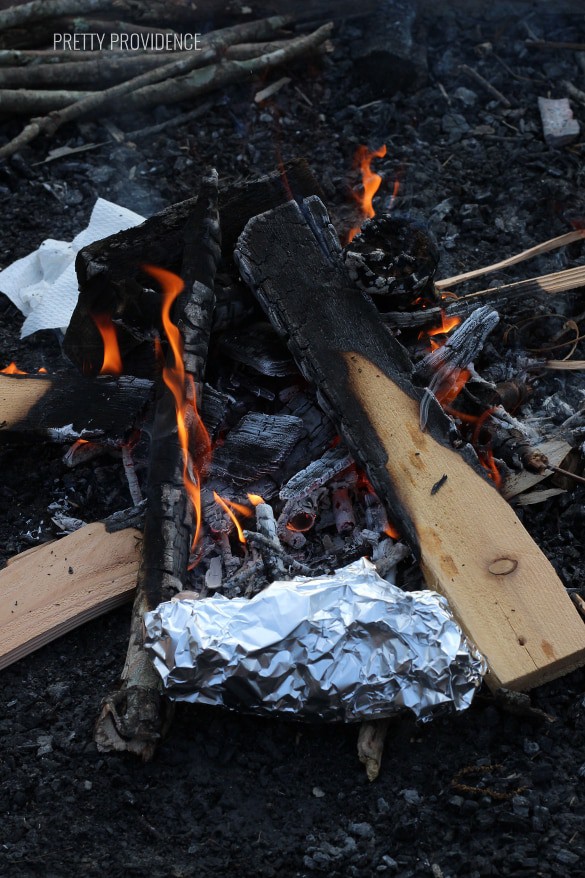 This will take five to fifteen minutes based on how big your fire is. Pull them out of the fire carefully and open the tinfoil but don't remove the banana. Did I mention this treat is as messy as it is delicious? You'll definitely need your Viva. Just eat them straight out of the tinfoil with a plastic utensil.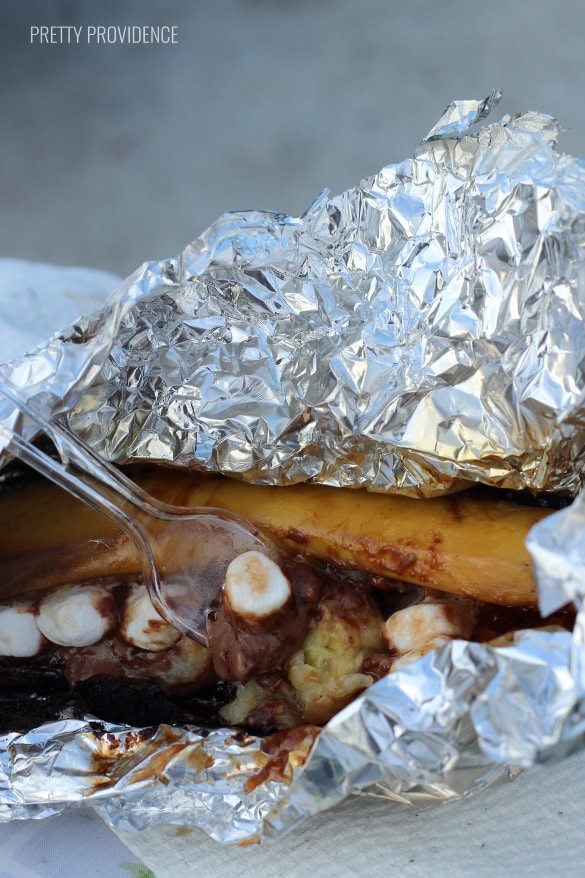 This is kind of the ideal family activity. It's a little bit out-of-the-box, costs next to nothing and is fun for humans of all ages. My nephews loved helping us put these together the last time we did it! I think next time I'm going to try adding some shredded coconut too. What are you gonna put in yours when you try this!?
Follow the #CelebrateFamilyValues campaign on Facebook and Twitter for more ideas on creating new memories with your family!