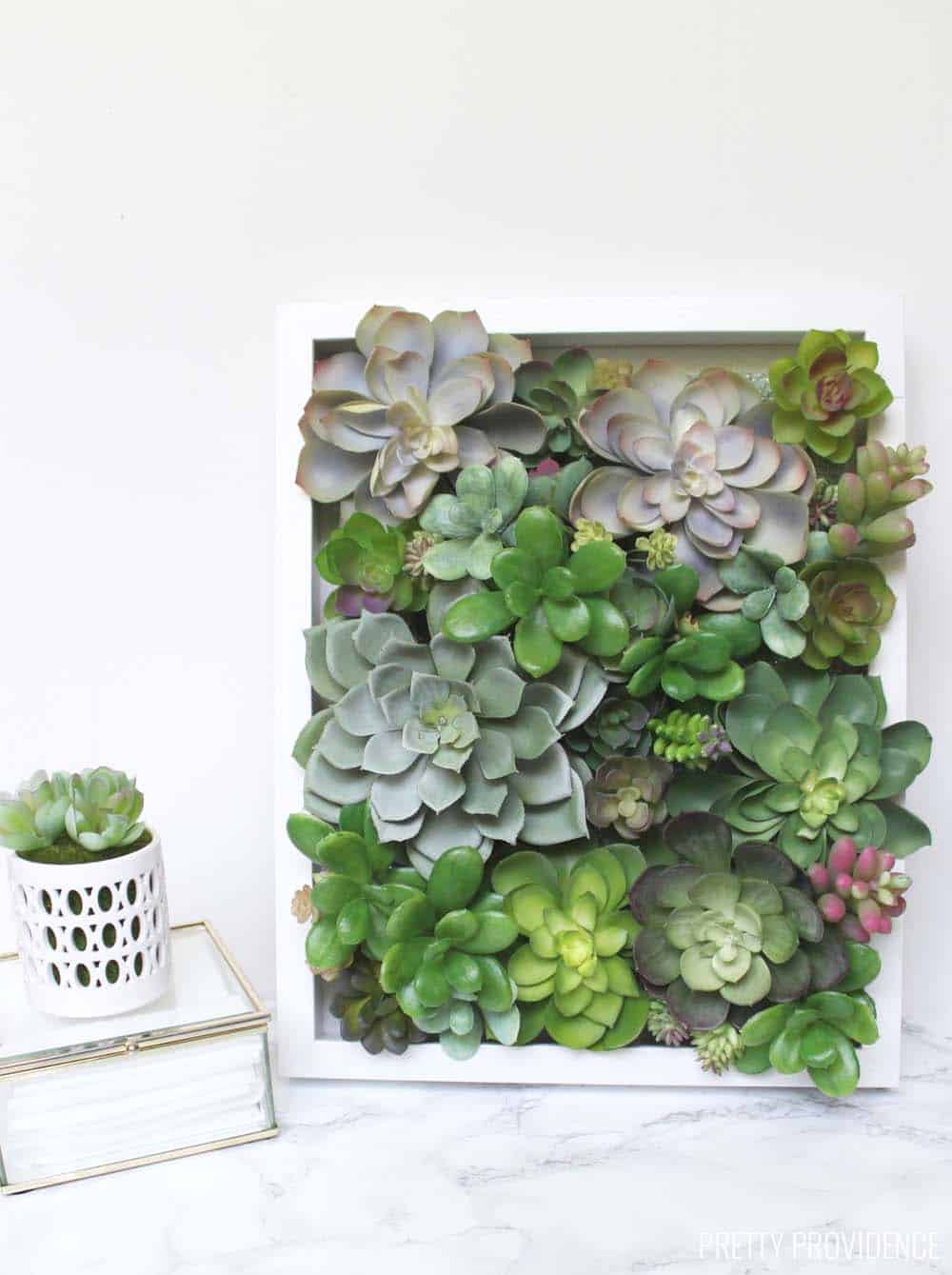 As you may know, I LOVE decorating with fake succulents. I'm working on getting them onto every surface and every wall of my home! Haha. I have some real ones too, but for the most part I like my plants to be fake. This way I don't feel like I've wasted my money when I can't keep the real ones alive. Sorry, not sorry!
This faux succulent decor that I made is super simple and fun to make. Everything fits into the shadow box nicely, don'tcha think? It looks good on a wall or mantel, you could even prop it up on a styled bookshelf. It adds the perfect touch of green to any decor!
Here is what you need to make your own:
Shadow Box
Green Floral Foam
Faux Succulents
Hammer
Small Nails
Glue Gun

| | | | |
| --- | --- | --- | --- |
| Hammer | | | |
Now here's how to make your succulent decoration:
Step 1: Cut green floral foam to fit inside shadow box, with a little bit of room to spare.
Step 2: Use hammer to nail floral foam in place. I used the thinnest nails I could find in my husband's stash, that were long enough to actually hold the foam and the shadow box backing together.
Step 3: Arrange succulents how you like them and press the stems into your foam. They should stay in place on their own, but if you have any that aren't you can use a glue gun to secure them.
Step 4: Done! Hang your new decoration on the wall or display on a mantel or a bookshelf.
LIKE THIS? PIN IT.

If you love home decor like we do, check out this awesome post on how to make a large scale photo gallery wall.