HELLLOOOOOOO LOVELIES!!!! It is officially my favorite post of every year... the Michaels Makers dream tree challenge! I like to lovingly think of myself as a Christmas elf. Christmas is far and away my favorite holiday and I am one of those people who proudly wraps Thanksgiving and Christmas together into one big two month celebration of Jesus and gratitude and loves every minute of it!
Michaels has their largest tree assortment ever this year, including colored and flocked trees! Check out all of their trees, ornaments and coordinating holiday décor on Michaels.com, you won't regret it!
I had so much fun doing my whimsical precious metals dream tree last year, because it was my perfect tree I always wanted! So this year I wanted to do something that my children would love as well and I am so excited with the result! Read on for a million pictures and details of this years Winter Wonderland dream tree!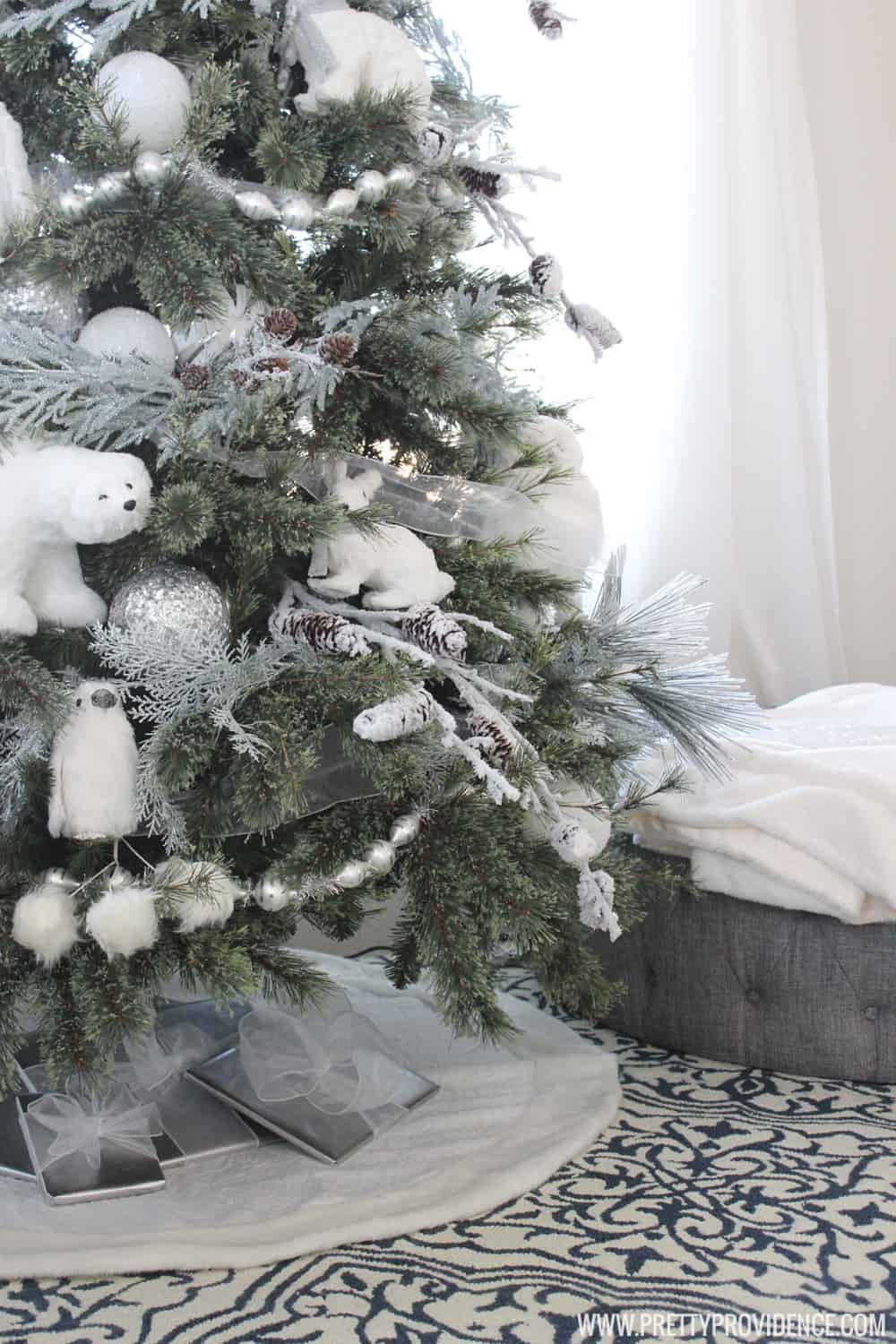 When I first decided to do a kids tree, my mind went to trains, maybe a Christmas Village, Harry Potter, or some kind of toy. When I went to Michaels and started walking around though I just kept being drawn back to that pretty, shimmery silver garland and being drawn back to it! Then, when I saw all the sweet white faux animals I knew exactly what I wanted to do and the winter wonderland idea was born!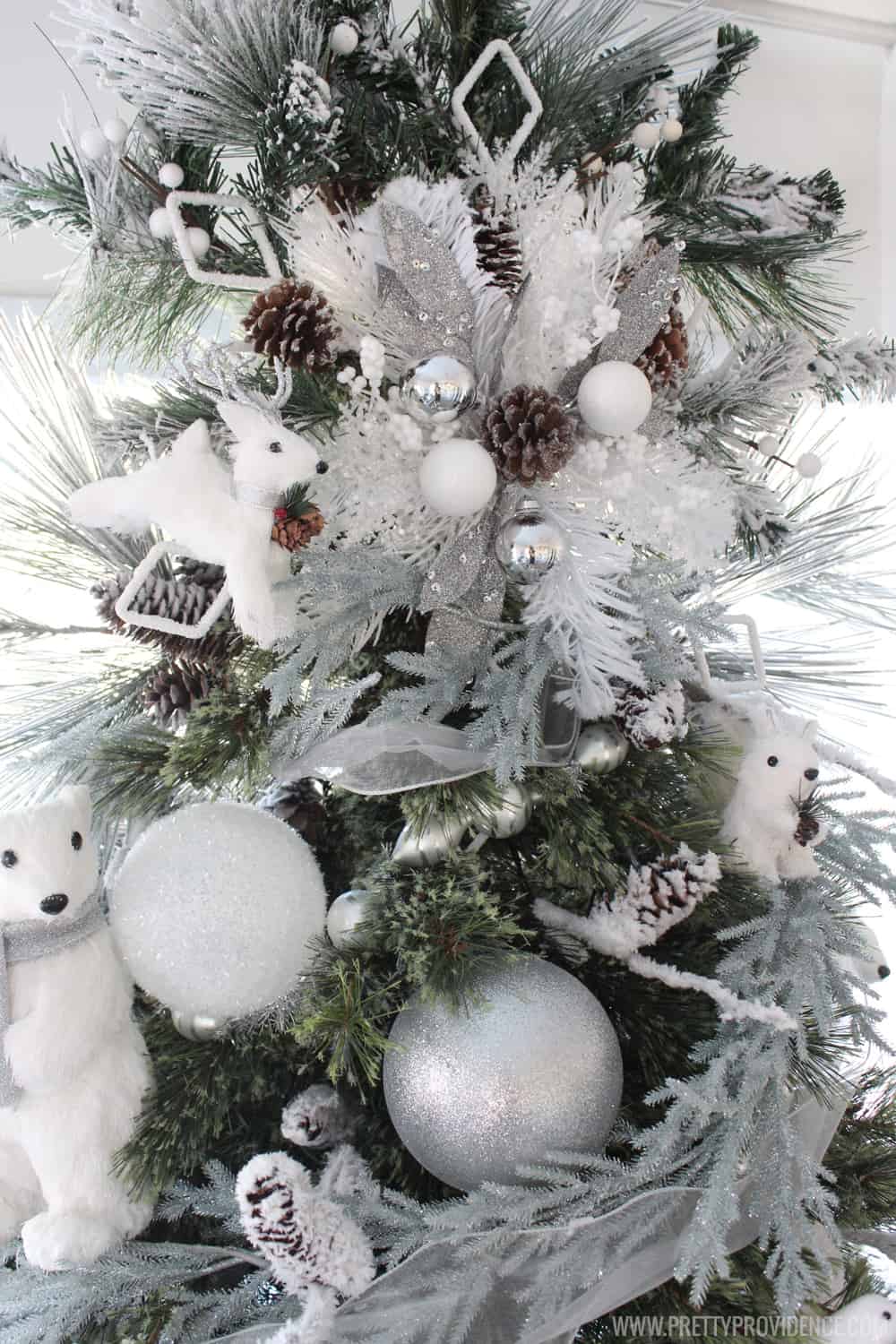 I love it because the white and silver match all my other holiday decor, and while the kids are literally OBSESSED with the animals on the tree, I love it because it is still beautiful and elegant! Win/win for everybody!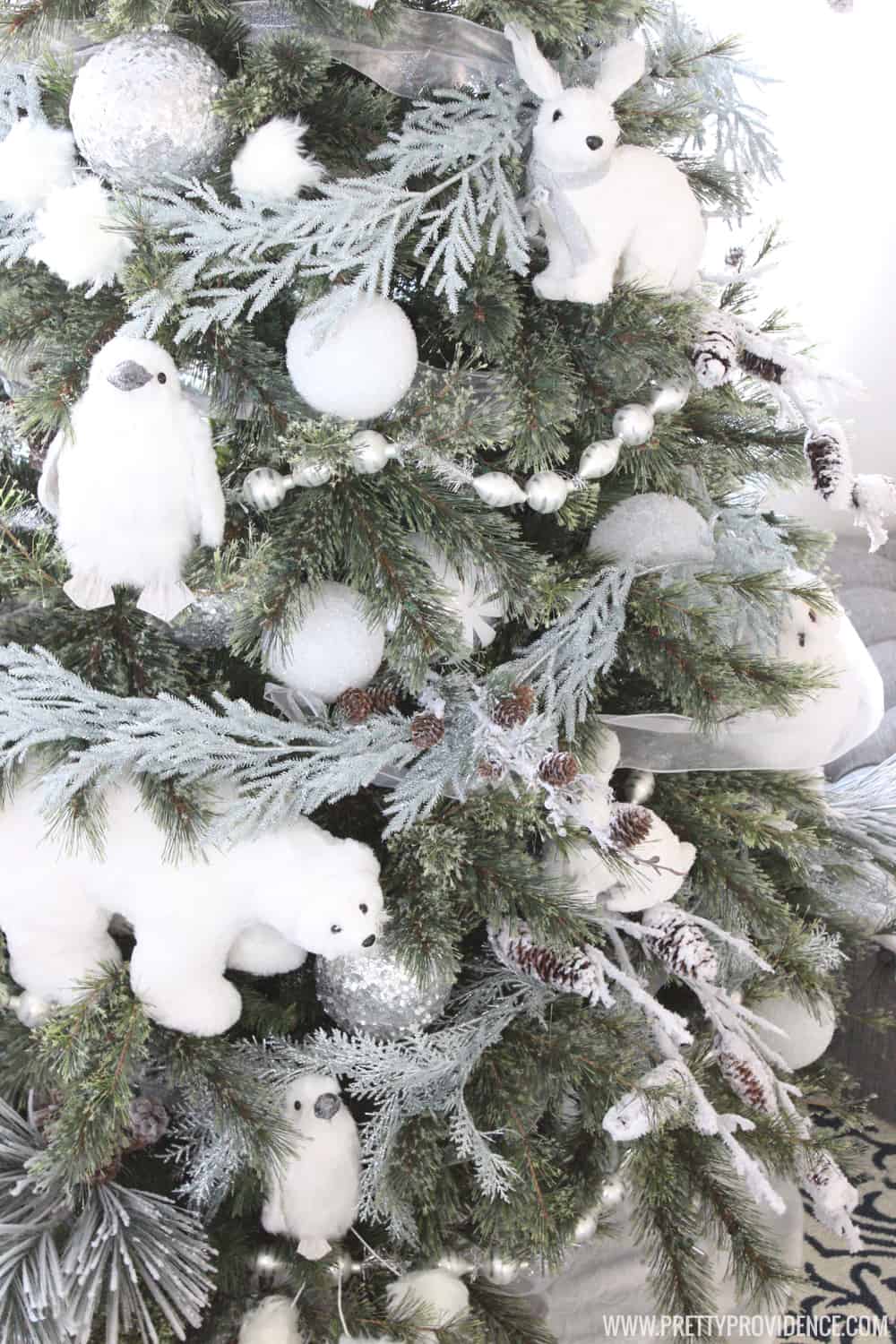 I wanted to leave plenty of green showing for a natural woodland feel, but also added lots of white frosted picks to emulate the winter snow and help the creatures blend in. I love all the pinecones, too.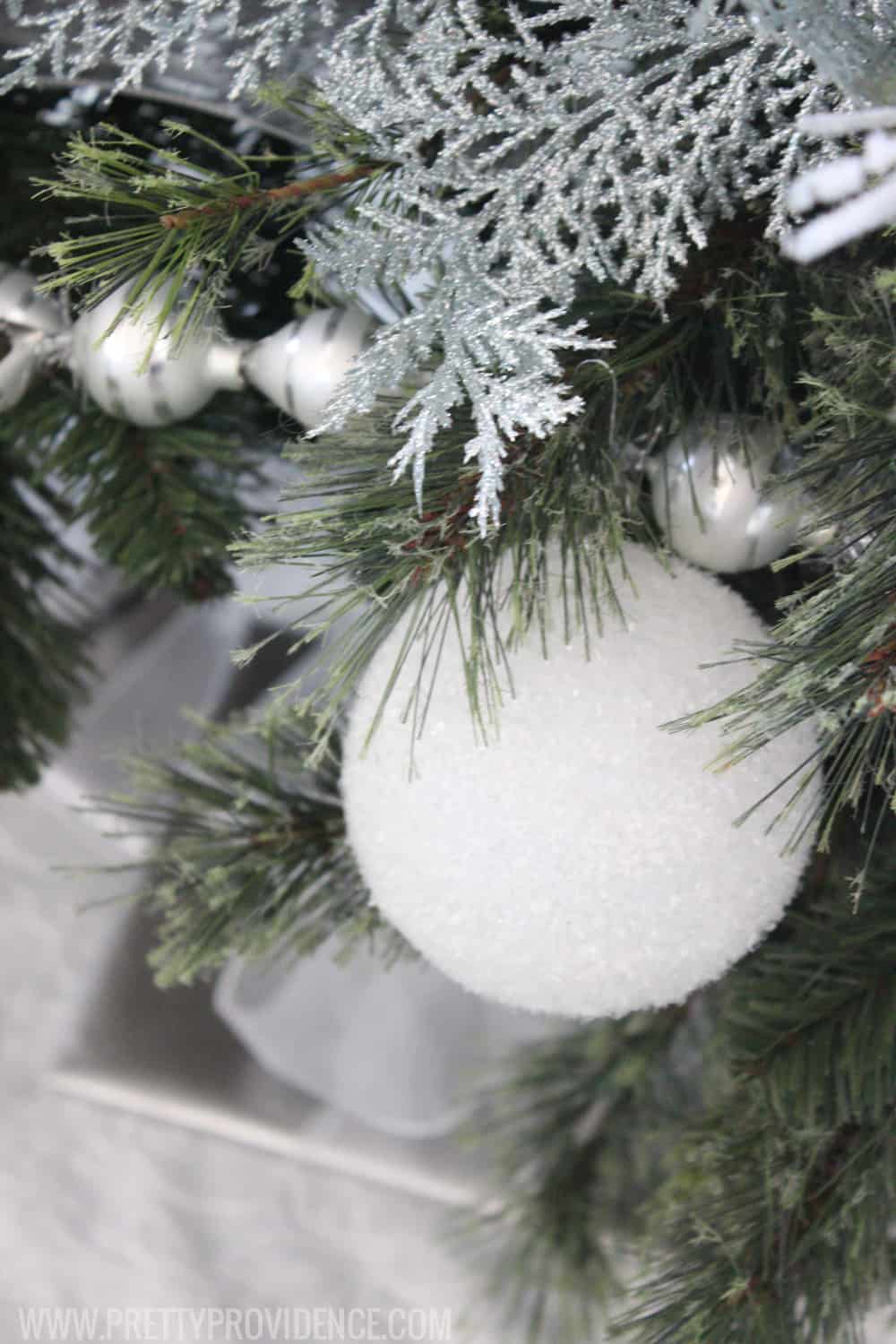 And how pretty are these white sparkly beauties?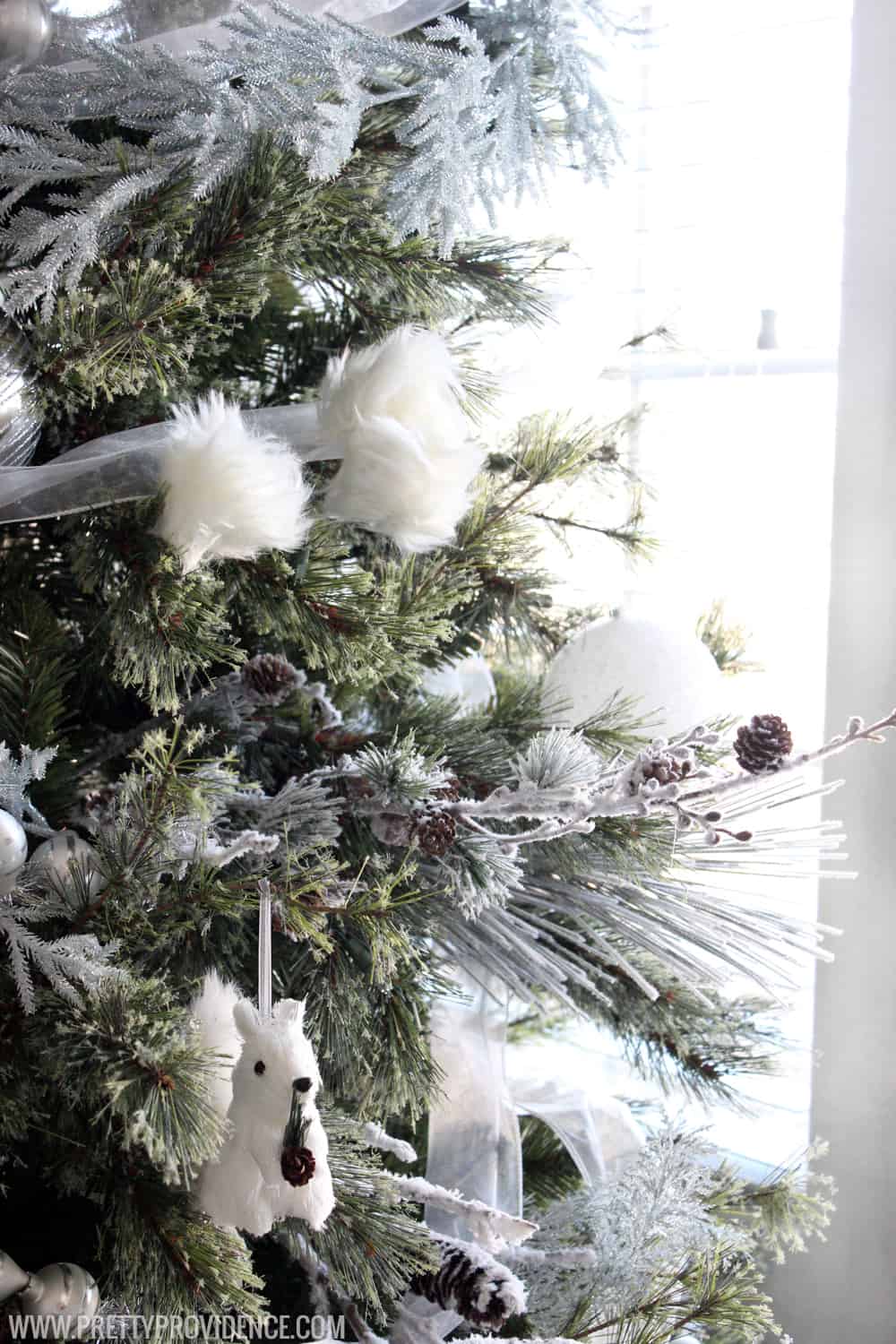 It's really hard to photograph a tree during the day with the lights on, haha, so the lights are off in all of those pictures, but it is even more beautiful lit up!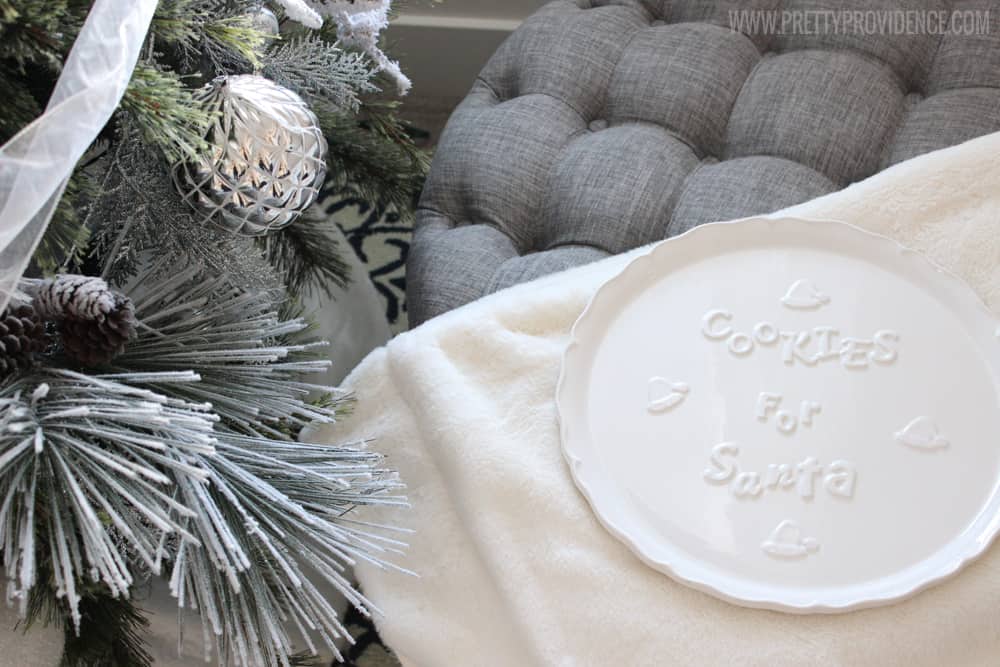 I feel like Santa will be really cozy curled up by this tree eating his cookies.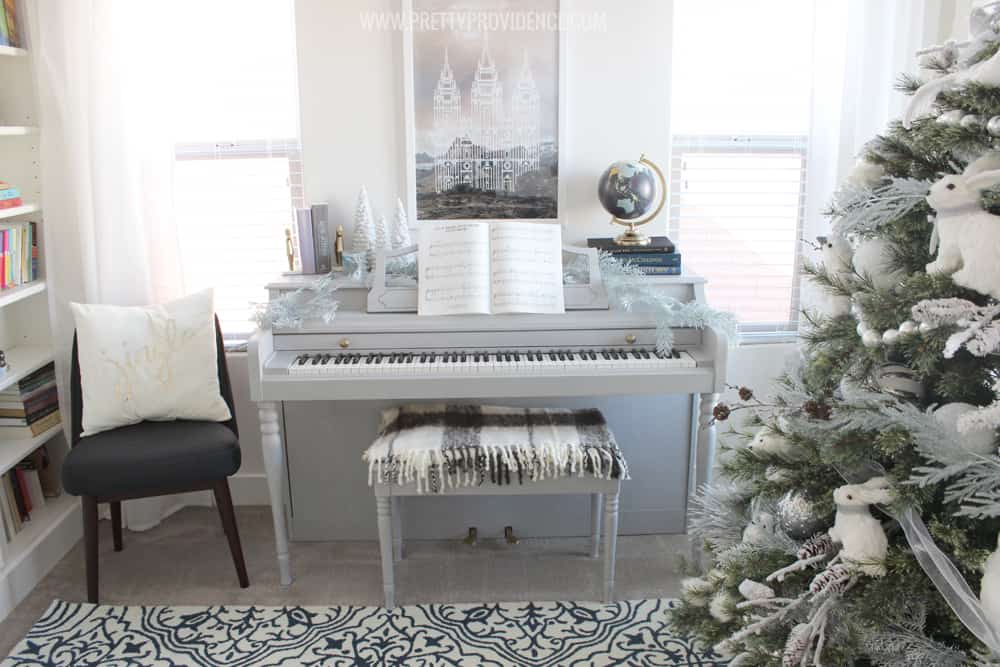 Here's a more pulled back look at the room!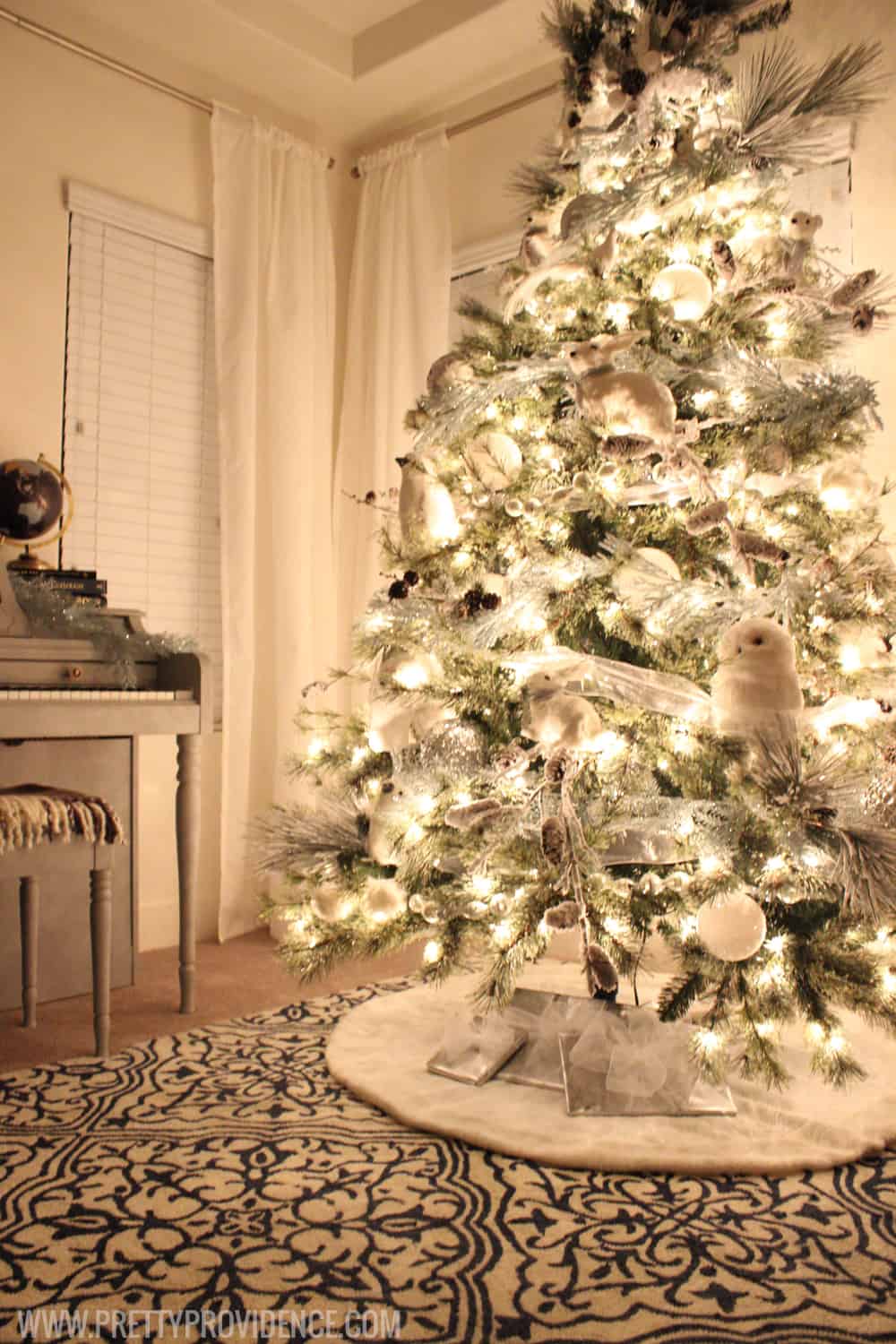 And here are a few picks of the tree lit up at night!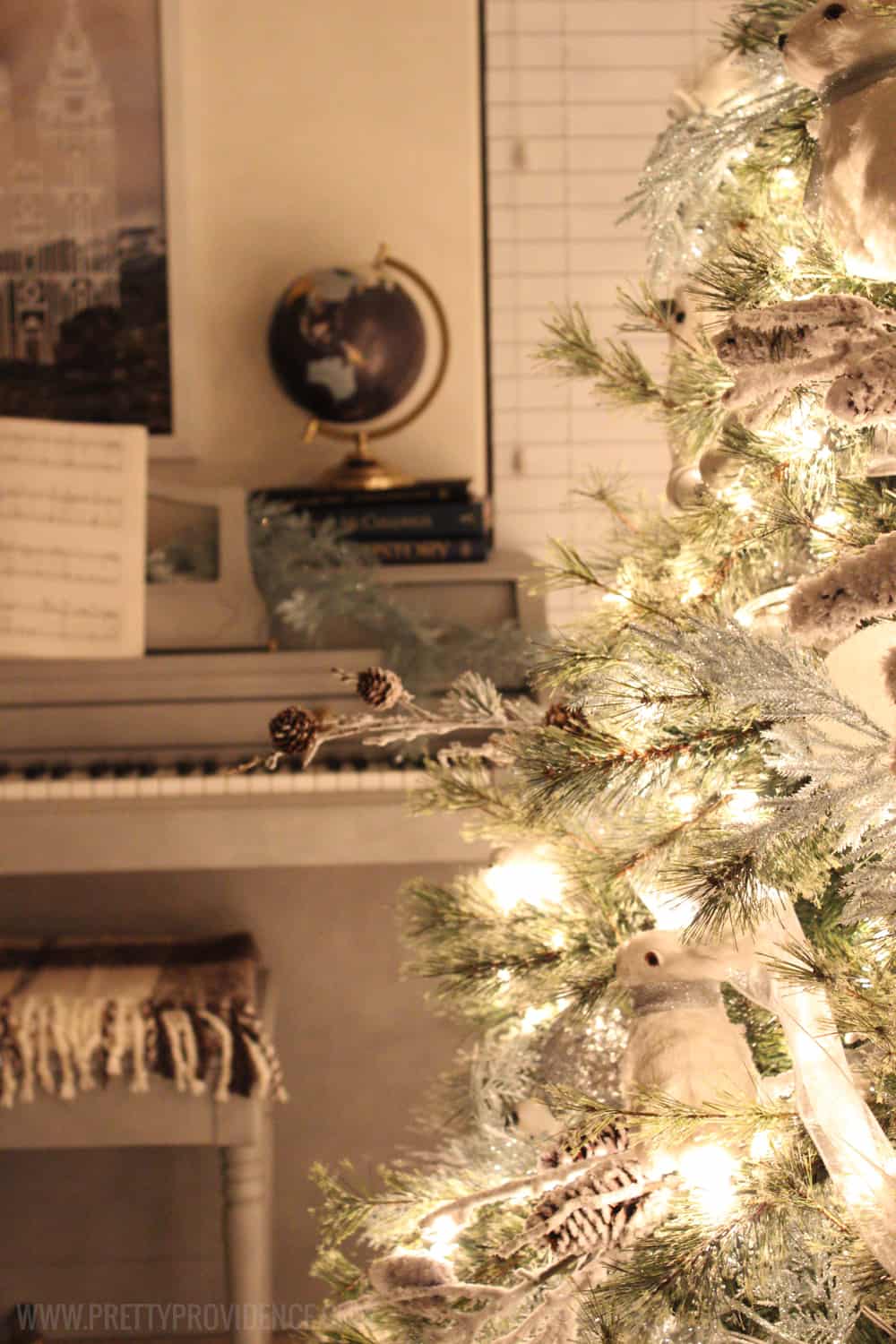 Doesn't that just warm your heart?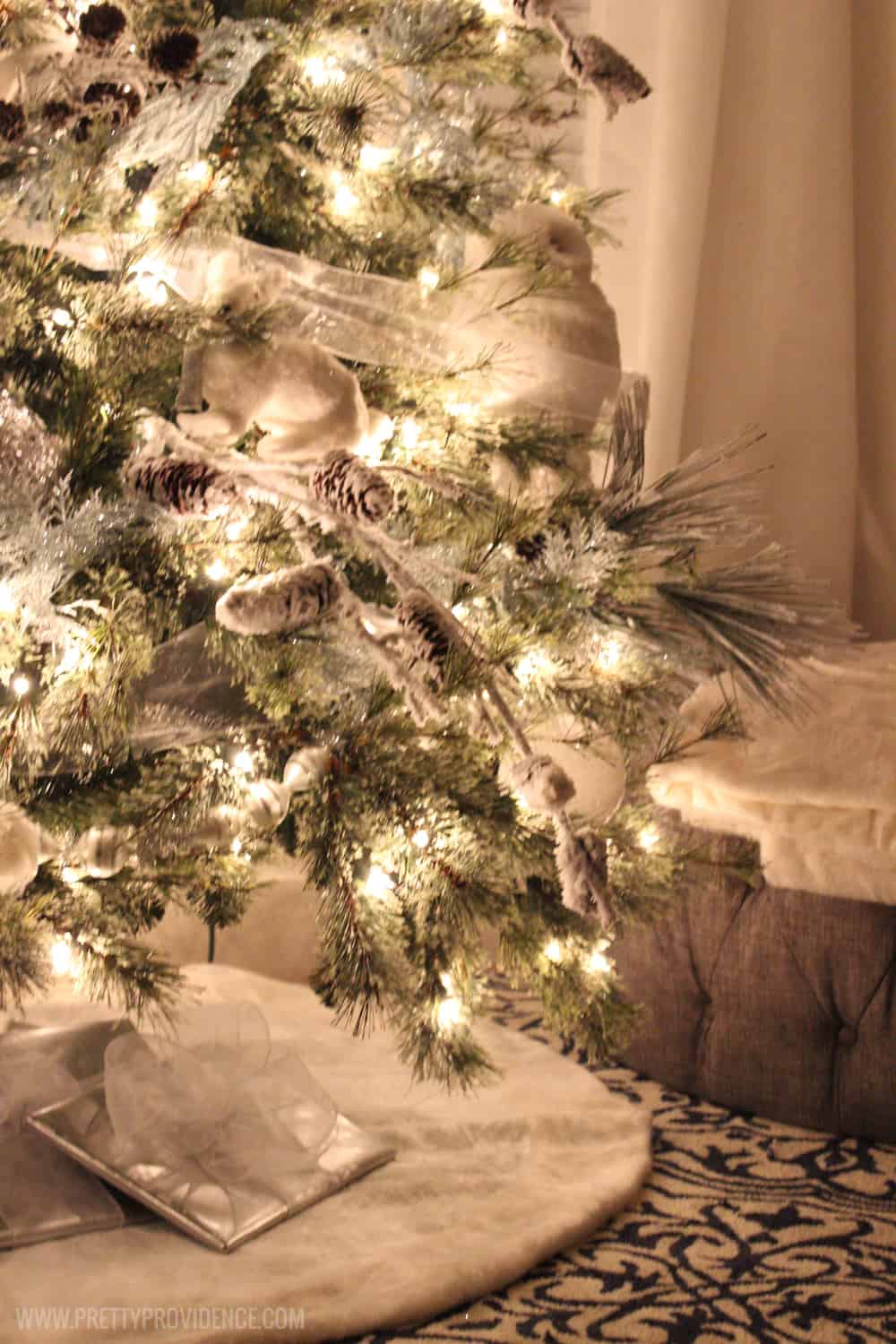 One last story, so the other day I came in and found my kids playing school with all the animals, and later that day I came across this little list with all the students names.. I mean, melt my heart! Dolly, Popsicle and Whiskers??!?! I MELTED.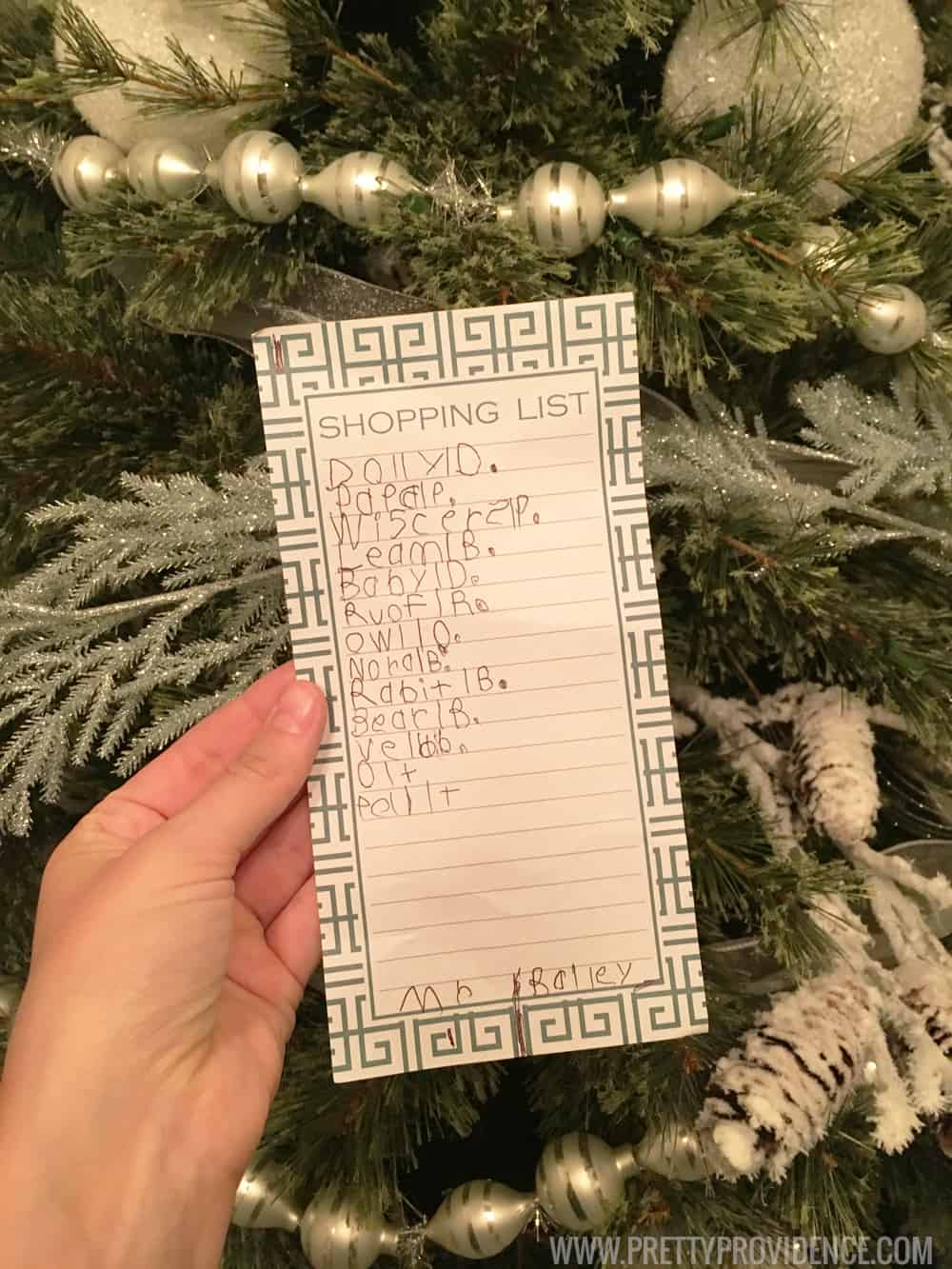 Inspired to start decorating your own tree? Make sure you visit Michaels' blog, The Glue String, to see the rest of the Michaels Makers' dream holiday trees that were created this year, they are all amazing! Happy Thanksgiving and Merry Christmas everybody!
xo,


| | | |
| --- | --- | --- |
| Silver + White Ornaments | Christmas Tree | Ornament Hooks |