I have personally read every one of these books and they are amazing! Thought provoking, touching, funny, there is something for everyone! If you are a reader you will love this list of fantastic book club books!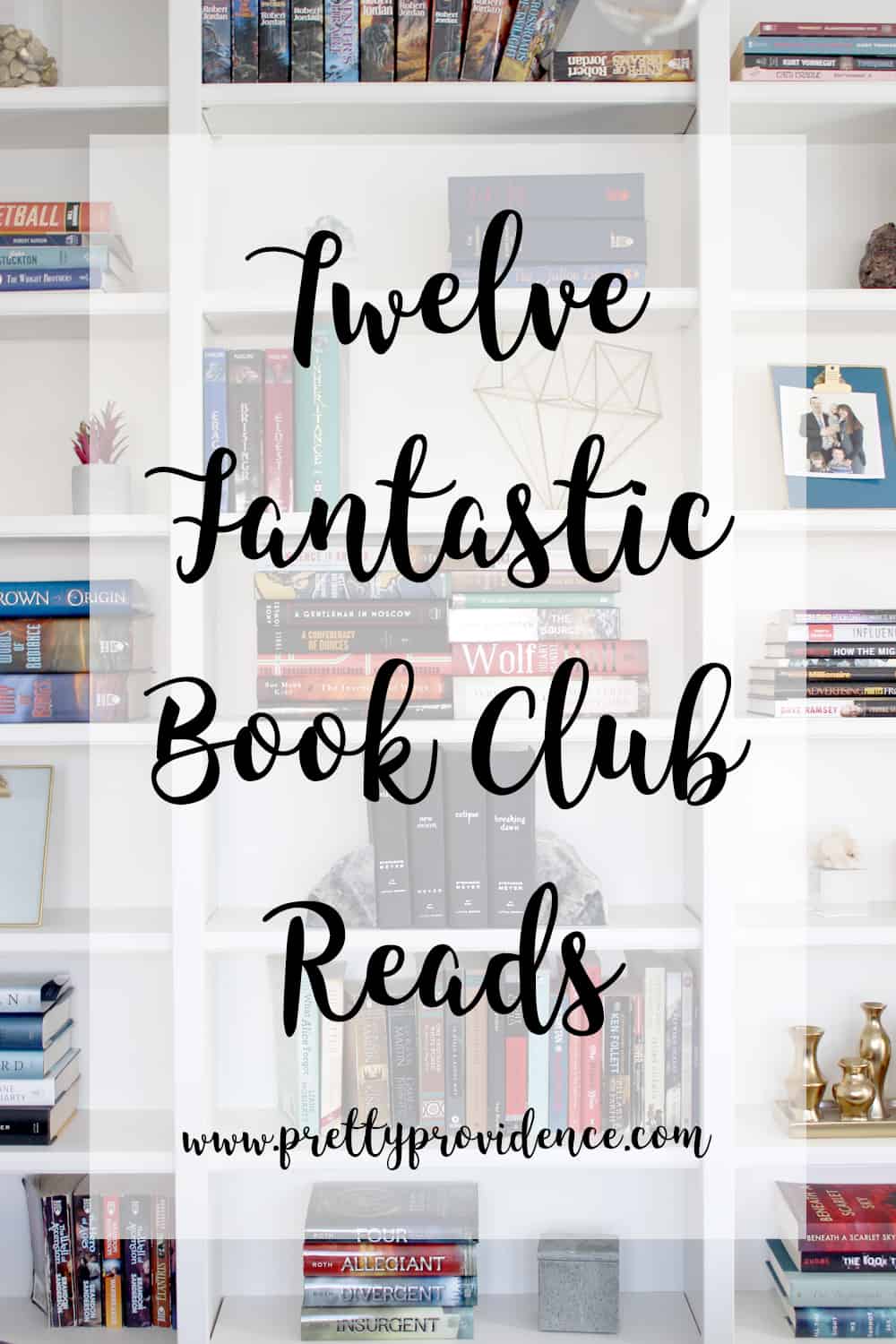 Hello friends! So I am SUPER EXCITED to talk to you today about one of my very things in the whole wide world…. books! Growing up I was always an avid reader, but for some reason after I had my oldest son I felt like I was "too busy" to read. I went a couple years barely reading at all. Then, three years ago I made a New Years resolution to read at least one book a month and it honestly changed my life! I now read more than ever even though one baby has since turned into four and I also run my own business! I watch less TV, waste less time, and I'm so much happier!
Whether you've always loved reading or you're just trying to read more, a book club is a super fun way to read! I love getting together with my girlfriends to laugh and talk and grow together– it is honestly one of my favorite nights of every month!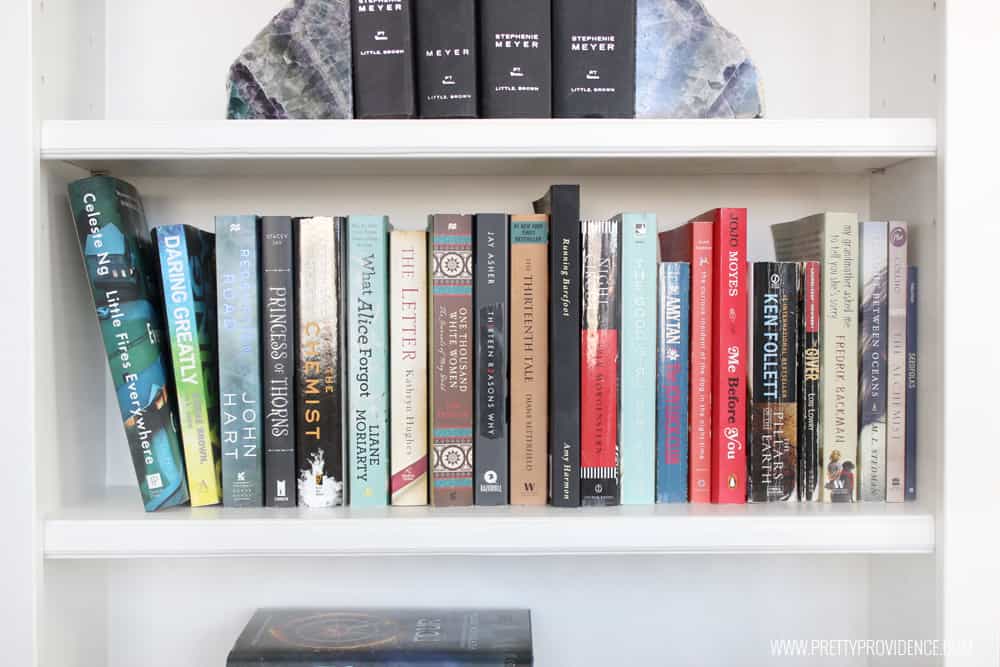 Because I love reading so much, I thought it would be fun to start a series where I share my favorite recent book club reads with you guys! Since there are 12 months in the year I will keep them in groups of 12 to hopefully help make your book club book planning super easy. I have personally read every single one of these, so they are tried and tested! I will try to give you a little about why I loved the book without giving too much away, and mix in some expert opinions along the way!
*this post contains affiliate links
THE BEST BOOK CLUB BOOKS
The Nightingale is set in WWII France and tells the stories of two sisters. The book is written by one of the sisters and you aren't sure until the very end of the book which one it is. It is enchanting, beautifully written, and highly relatable (even though I've never lived through a war). The two sisters' circumstances, personalities and reactions to the war are very different from each other and makes for a great moral discussion afterword. It has 36,110 perfect five star reviews on Amazon.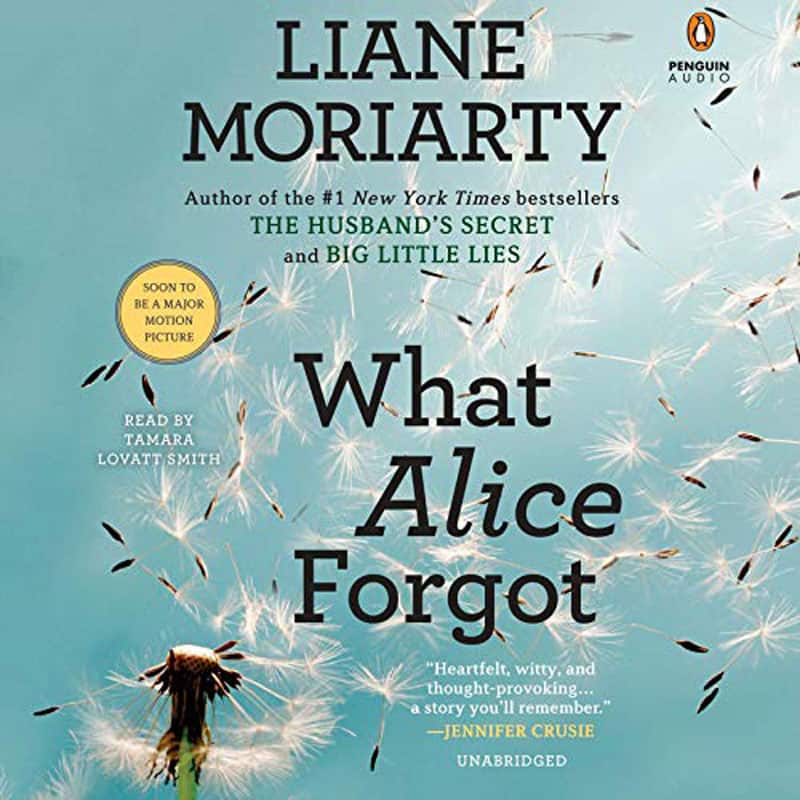 I can honestly say that reading this quick moving fiction changed my life. When Alice falls at the gym and hits her head she forgets the last ten years of her life. She wakes up thinking she is 29, a happily married, poor, newly wed dreamer. When she wakes up to discover she and her husband had everything they had ever dreamed about but were somehow miserable and in the middle of an angry divorce she is confused and devastated, to say the least. As she works to puzzle out the pieces of her life, it becomes apparent to the reader how little decisions and actions can have a huge impact on the course of your life. I laughed, I cried, I rethought my life! A winner in my book. It has 8,131 4.4 star reviews on amazon.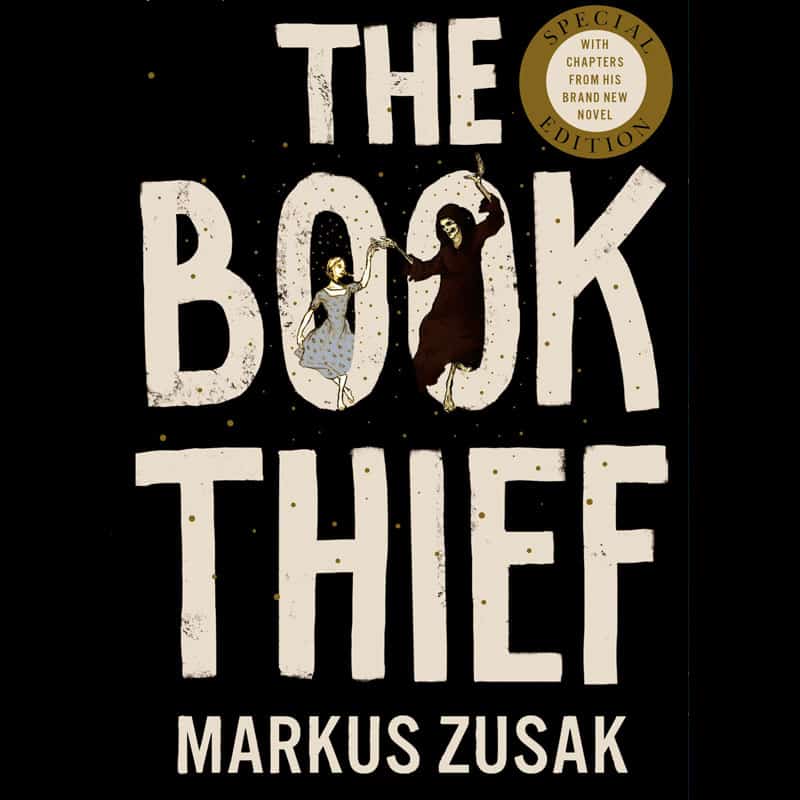 A beautiful and moving story of a young foster girl who steals books in Nazi Germany, but the crazy thing is that the narrator of the book is Death. The fact that the story is told from Death's perspective artfully emphasizes the mortality of every character in the story- especially at such a devastating time in the world's history. A must read. It has 17,644 4.6 star reviews on Amazon.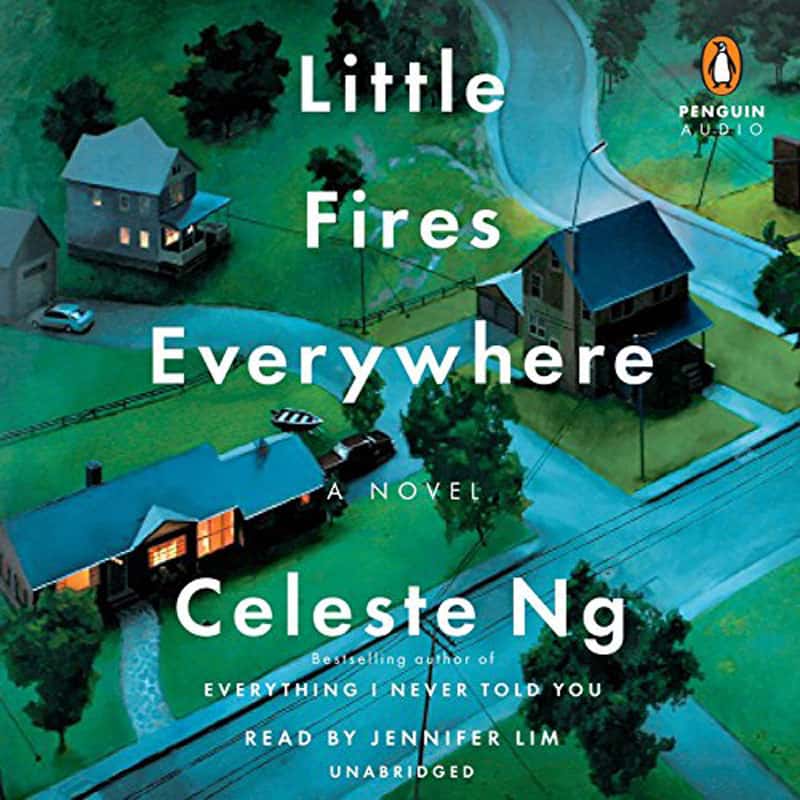 I just got this book for Christmas and read it start to finish in two days, I was so entranced with it. This review is great: "The Richardson family lives in the planned community of Shaker Heights, Ohio—a place of wealth, comfort, and stability—and they are a clan that embodies those traits. But when Mia, a single mother, and her fifteen year old daughter, Pearl, rent a house in the area, their very different lives will merge with those of the Richardson family and begin to contort the carefully laid lattice that supports their views. Once again, the plotting and pacing are nearly perfect, the characters believable and real. Ng is a master of family and societal dynamics, shifting perspectives, and the secrets that we try to protect—and readers who loved her debut will recognize the author in this second novel, even as she continues to stretch herself as a writer. We are now eagerly awaiting her next novel. " –Chris Schluep, Amazon Book Review
Another read that will make you think twice before casting judgement on anyone else, and keep you from getting too close-minded in your own perspectives. It has 1,438 4.5 star reviews on Amazon.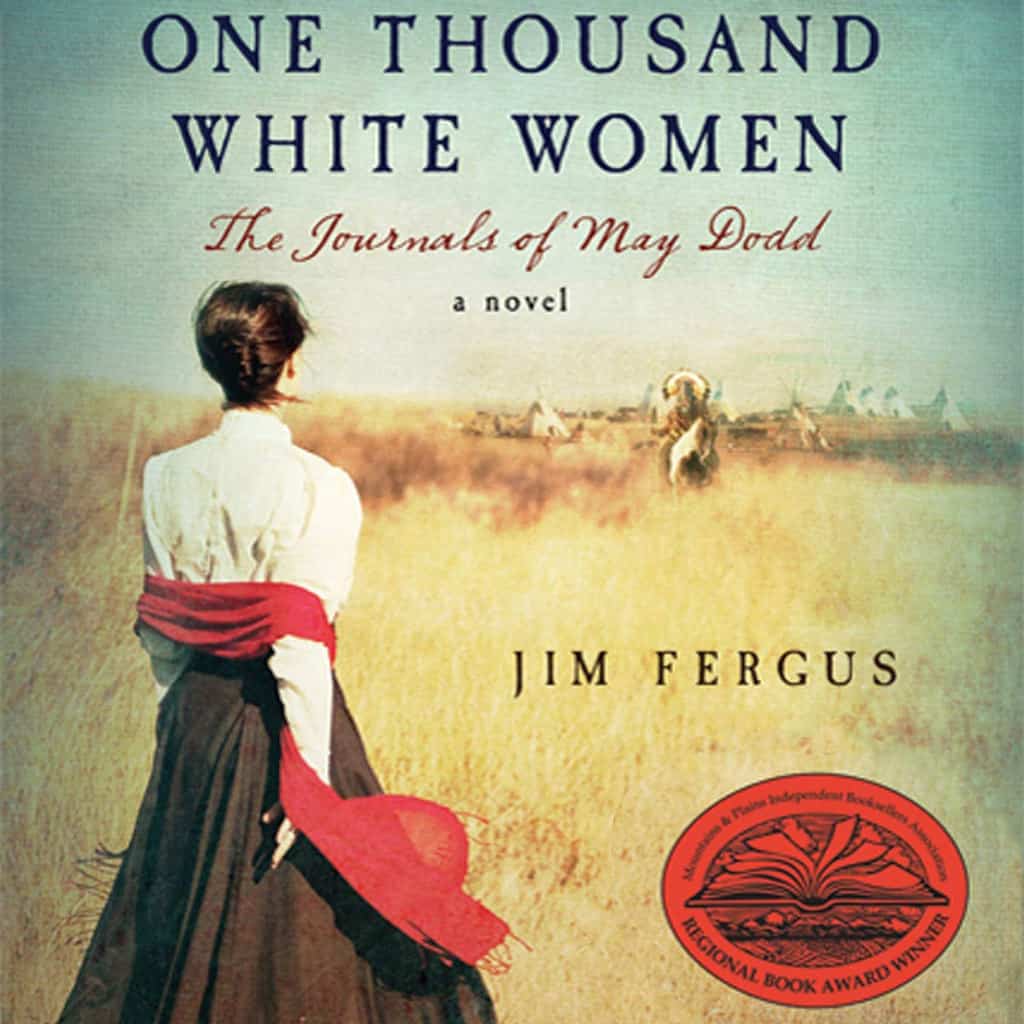 I'm not gonna lie, when my friend picked this book for book club I was not excited. Reading a historical fiction account of something that almost happened but didn't just didn't get me excited. So I was shocked when I absolutely loved it! I laughed, I cried, I learned. "The best writing transports readers to another time and place, so that when they reluctantly close the book, they are astonished to find themselves returned to their everyday lives. One Thousand White Women is such a book. Jim Fergus so skillfully envelops us in the heart and mind of his main character, May Dodd, that we weep when she mourns, we shake our fist at anyone who tries to sway her course, and our hearts pound when she is in danger." ―Colorado Springs Gazette. It has 2,920 4.2 star reviews on Amazon. I will mention that there is some sexual content, so if you are sensitive to that you may want to choose another book.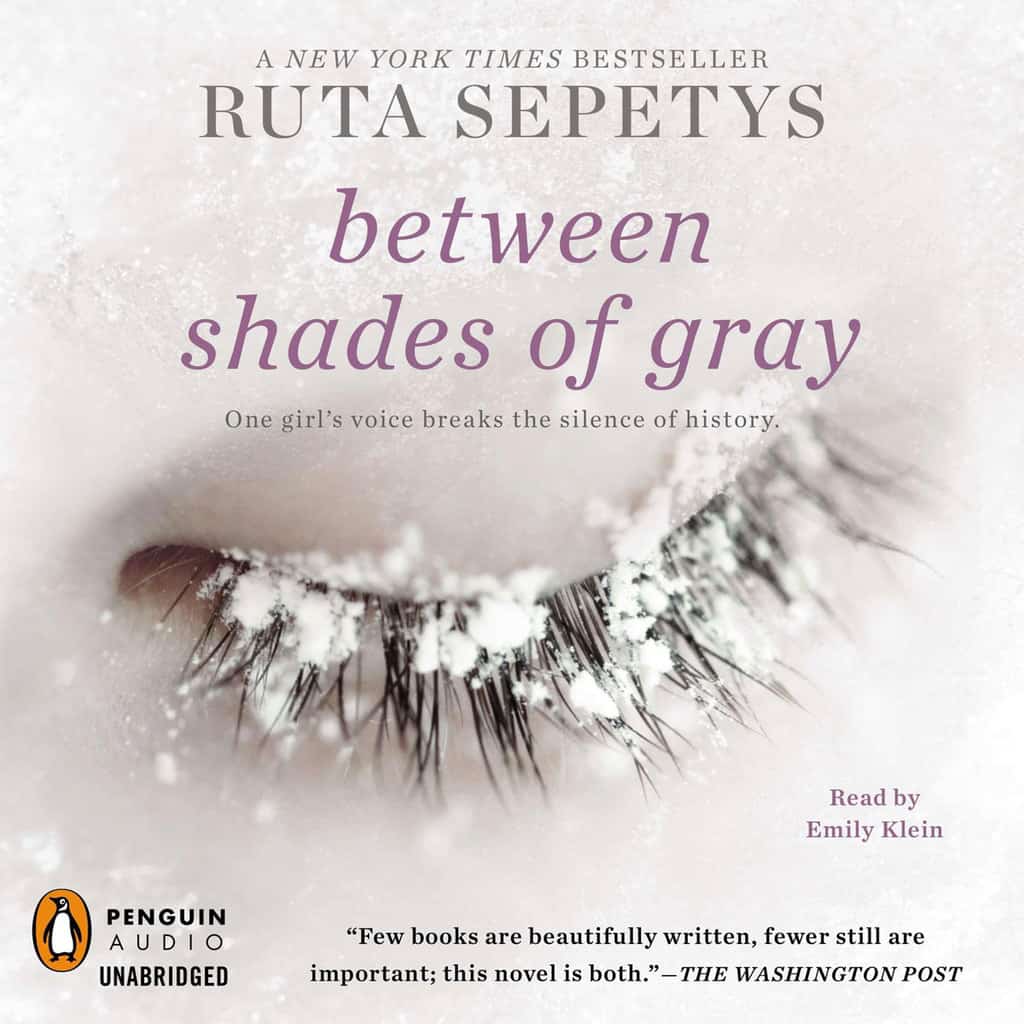 A story of Lina, a 15 year old Lithuanian refugee in WWII. She uses her talent as an artist to try to bring her family back together and maintain the will to survive. I had never read a WWII account from this perspective (someone under Stalin's reign) and was incredibly moved and enlightened about the plight of the little mentioned Baltic States during the war and its aftermath. One night when I was in the middle of this book my son woke up in the middle of the night and puked all over me. I was holding him in the shower covered in puke at 2 in the morning and all I could feel was an overwhelming gratitude. Grateful for my baby, for a warm shower, for a beautiful home to live in, warm clothes. "Few books are beautifully written, fewer still are important; this novel is both."–The Washington Post It has 1,384 4.7 star reviews on Amazon.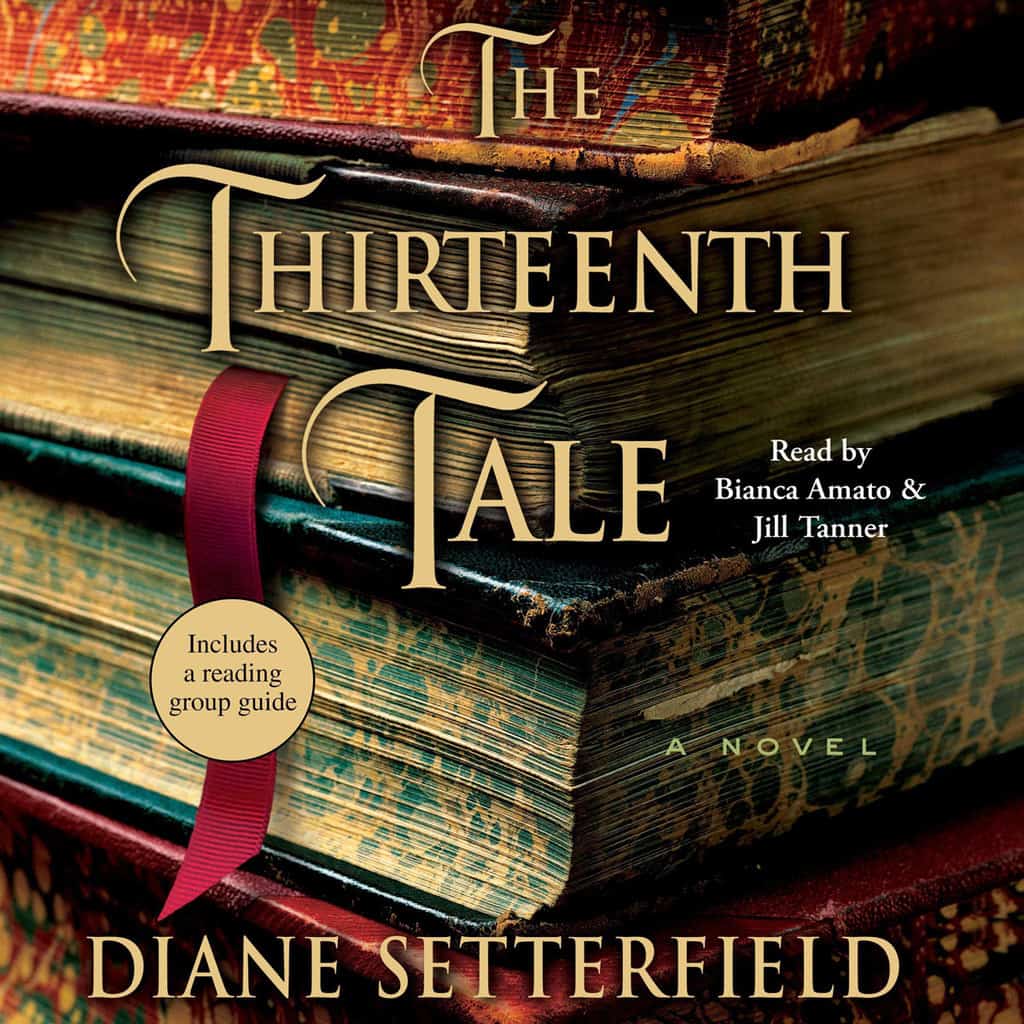 The thirteenth tale is a story for book lovers, through and through. It has mystery, intrigue, plot twists and turns and ties everything neatly together at the end, while still giving you plenty to think and talk about. "Reclusive author Vida Winter, famous for her collection of twelve enchanting stories, has spent the past six decades penning a series of alternate lives for herself. Now old and ailing, she is ready to reveal the truth about her extraordinary existence and the violent and tragic past she has kept secret for so long. Calling on Margaret Lea, a young biographer troubled by her own painful history, Vida disinters the life she meant to bury for good. Margaret is mesmerized by the author's tale of gothic strangeness—featuring the beautiful and willful Isabelle, the feral twins Adeline and Emmeline, a ghost, a governess, a topiary garden and a devastating fire. Together, Margaret and Vida confront the ghosts that have haunted them while becoming, finally, transformed by the truth themselves." It has 2,089 4.4 star reviews on Amazon.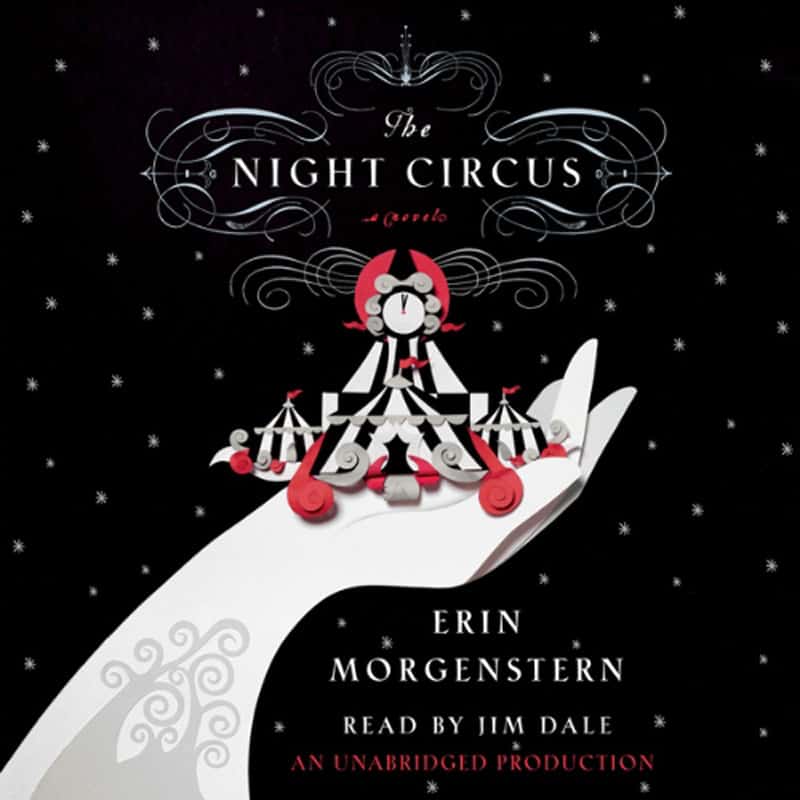 A story about two dueling magicians whose platform to work their magical skill is the night circus. A well-woven story of magic, trickery and love with high stakes. "Get ready to be won over. . . . Part love story, part fable, and a knockout debut. . . . So sparklingly alive, you'll swear the pages are breathing in your hands. . . . The Night Circus defies both genres and expectations." —The Boston Globe. It has 6,282 4.4 star reviews on Amazon.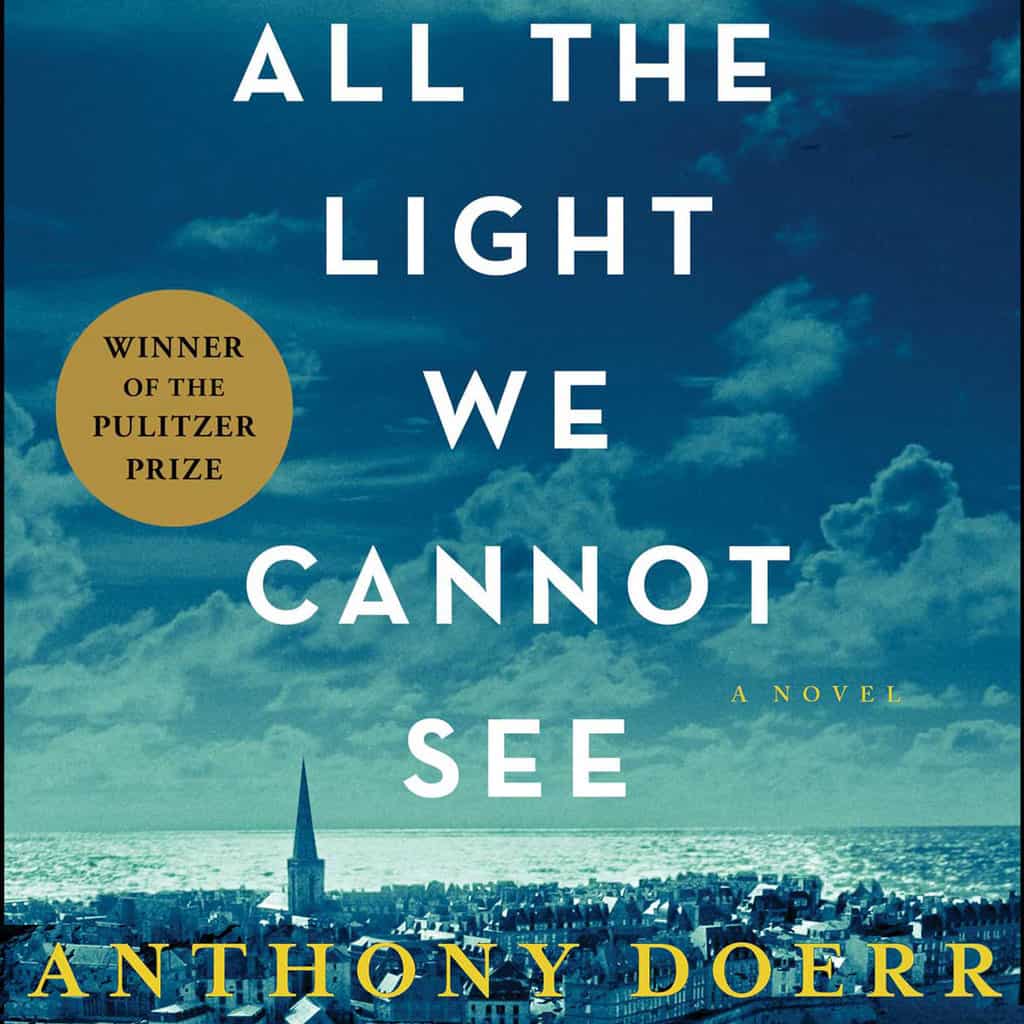 I know, I know another war book! But you guys, it is so good. It has two protagonists, a young blind Marie-Laure who lives in Paris and Werner a brilliant orphan boy from Germany. I loved being able to see both very different perspectives, and eventually to watch them intertwine. "Enthrallingly told, beautifully written…Every piece of back story reveals information that charges the emerging narrative with significance, until at last the puzzle-box of the plot slides open to reveal the treasure hidden inside."–Amanda Vaill, Washington Post. It has 27,791 4.4 star reviews on Amazon.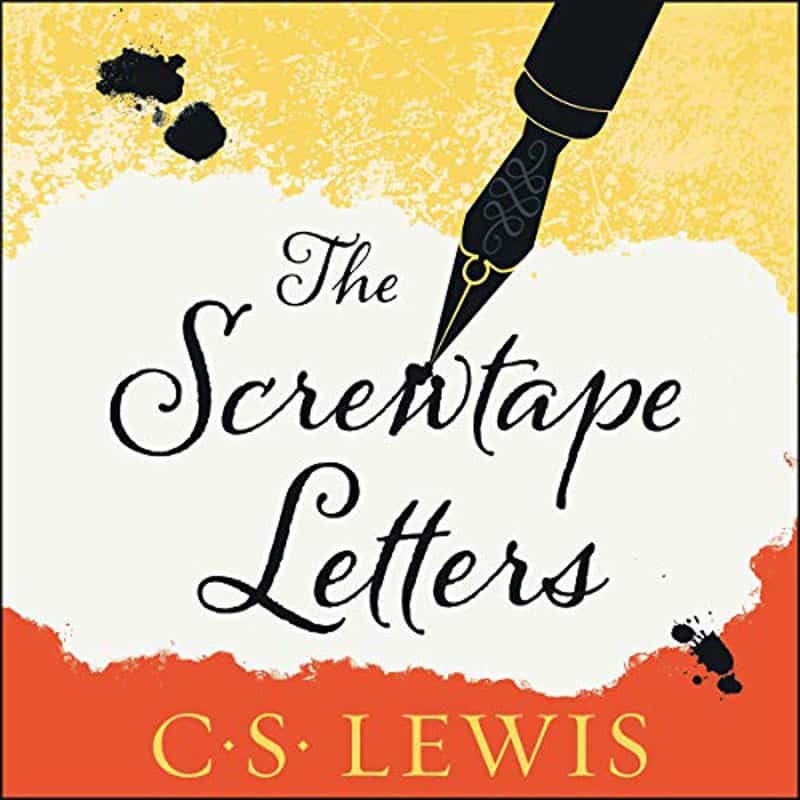 I don't think anyone could read this book and argue that C.S. Lewis was not a genius. A definite masterwork in my opinion! It is the story of a young devil Wormwood who is being coached by his uncle Screwtape on how to lead humans down to hell without them suspecting. Brilliantly told and incredibly thought provoking. "The Screwtape Letters by C.S. Lewis is a classic masterpiece of religious satire that entertains readers with its sly and ironic portrayal of human life and foibles from the vantage point of Screwtape, a highly placed assistant to "Our Father Below." At once wildly comic, deadly serious, and strikingly original, C.S. Lewis's The Screwtape Letters is the most engaging account of temptation—and triumph over it—ever written." -Amazon Book Review It has 2,285 4.6 star reviews.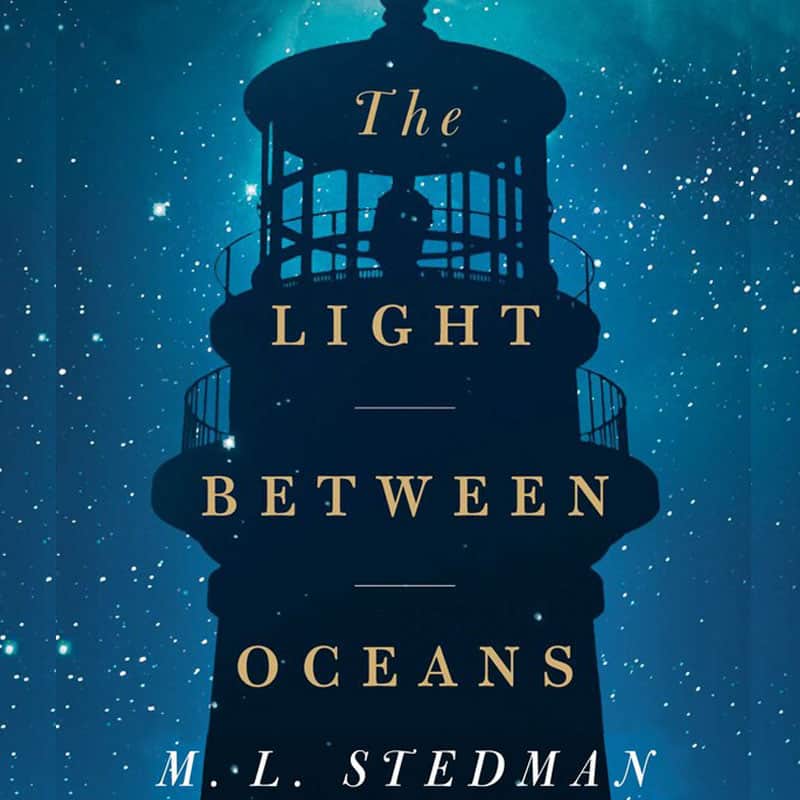 Ugh! This book. It will tear you in two and yet you still won't be able to put it down! "The Light Between Oceans is a beautiful novel about isolation and courage in the face of enormous loss. It gets into your heart stealthily, until you stop hoping the characters will make different choices and find you can only watch, transfixed, as every conceivable choice becomes an impossible one. I couldn't look away from the page and then I couldn't see it, through tears. It's a stunning debut."—Maile Meloy, author of Both Ways Is the Only Way I Want It. It has 13,929 4.5 star reviews.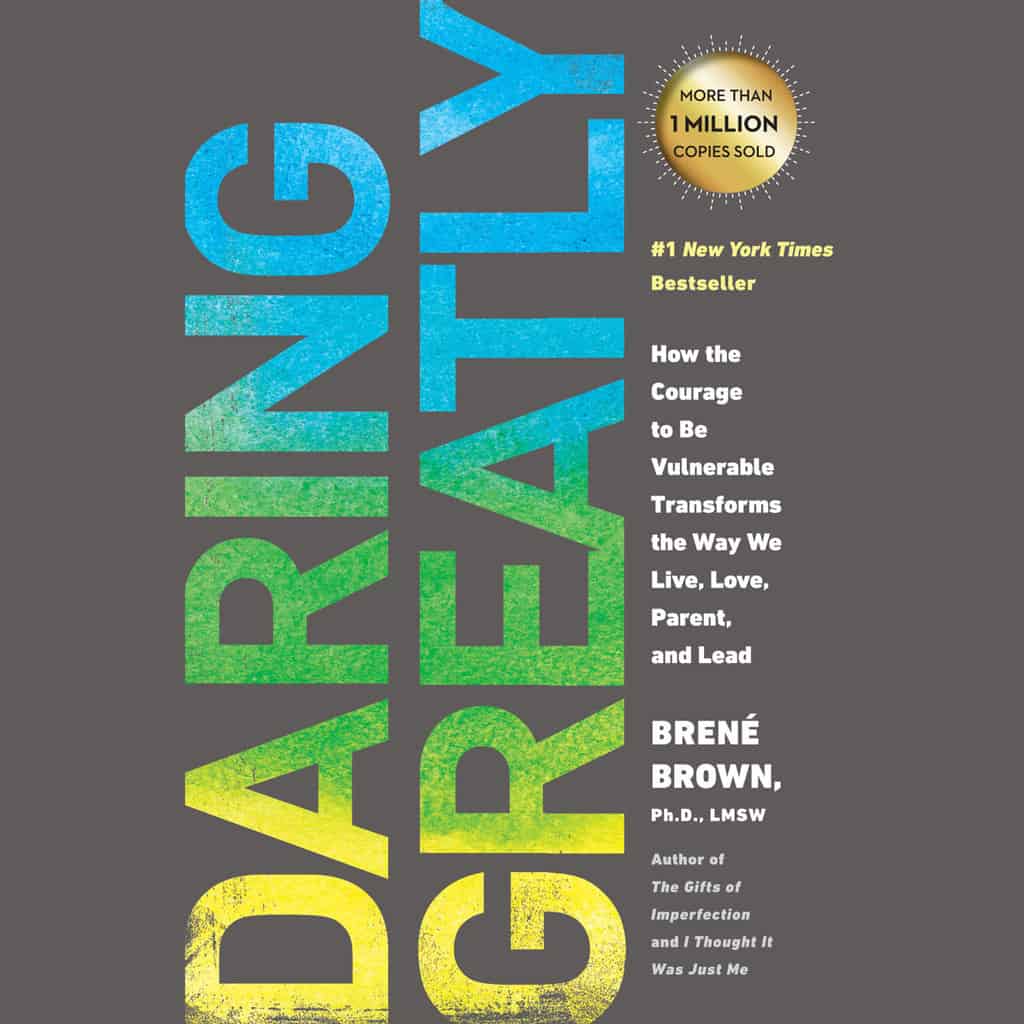 The only non-fiction book on the list, but absolutely a must read for any book club, or any person! I don't think I ever really knew myself completely until I read this book! It will empower you to live a real, vulnerable and daring life, and help you to give grace and greater understanding to those around you– especially those who matter most to you. HIGHLY recommend. "What I find remarkable about this book is the unique combination of solid research and kitchen table story-telling. Brené becomes such a real person in the book that you can actually hear her voice asking, "Have you dared greatly today?" The invitation in this book is clear: We must be larger than anxiety, fear, and shame if we want to speak, act, and show up. The world needs this book and Brené's unique blend of warmth, humor and ass-kicking makes her the perfect person to inspire us to dare greatly."
—Harriet Lerner, Ph.D. It has 2,936 4.7 star reviews.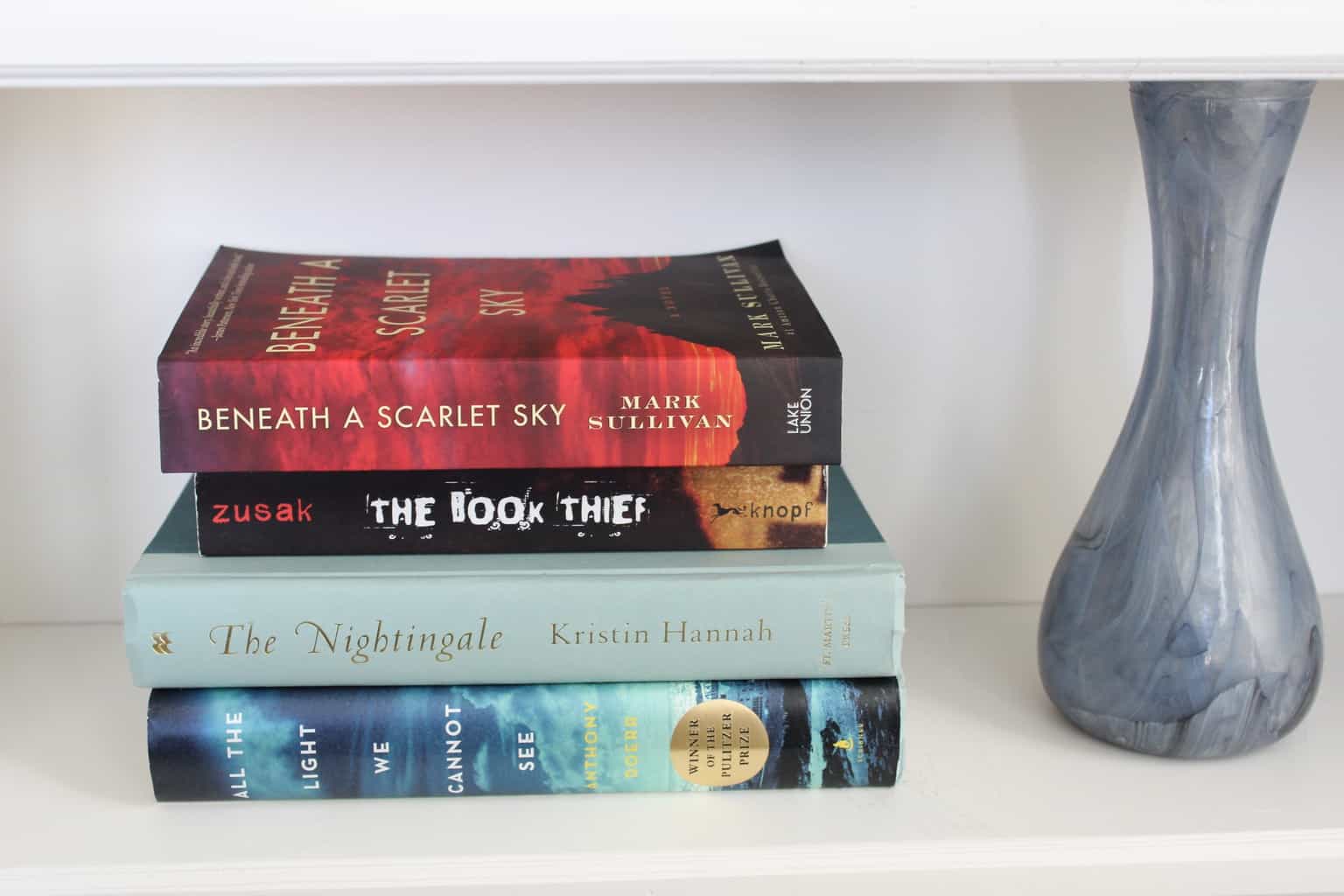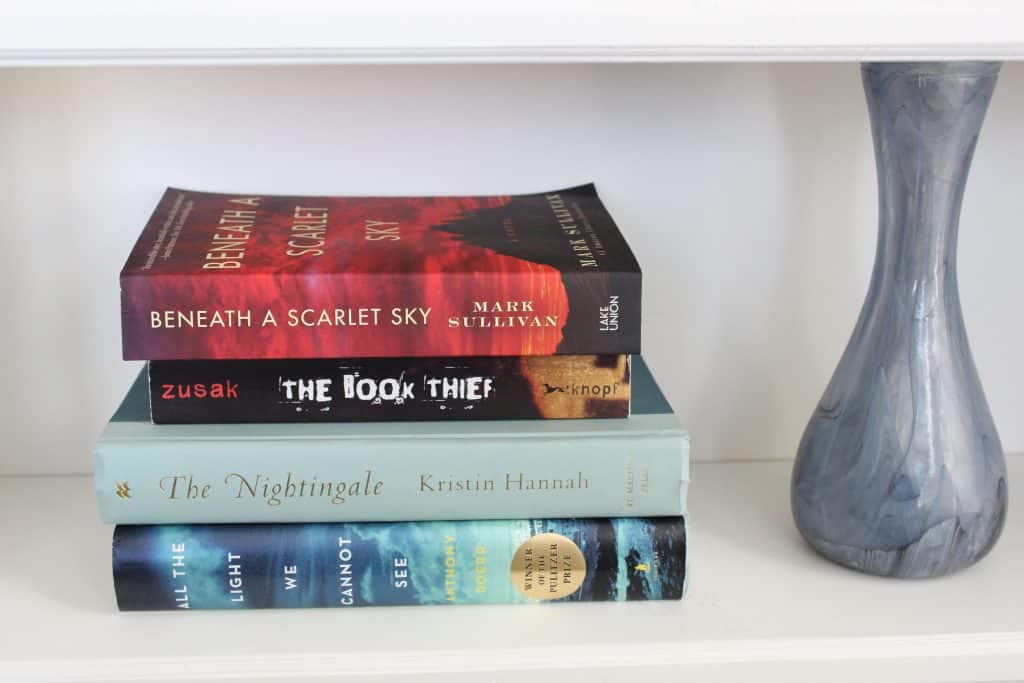 I hope that you can use some of these ideas for your upcoming book club book lists! I'd love to hear your thoughts if you read any of them!
Shop the Book Club Books:
| | | |
| --- | --- | --- |
| | | |
| | | |
| | | |
| | | |
Happy reading friends!
xo,