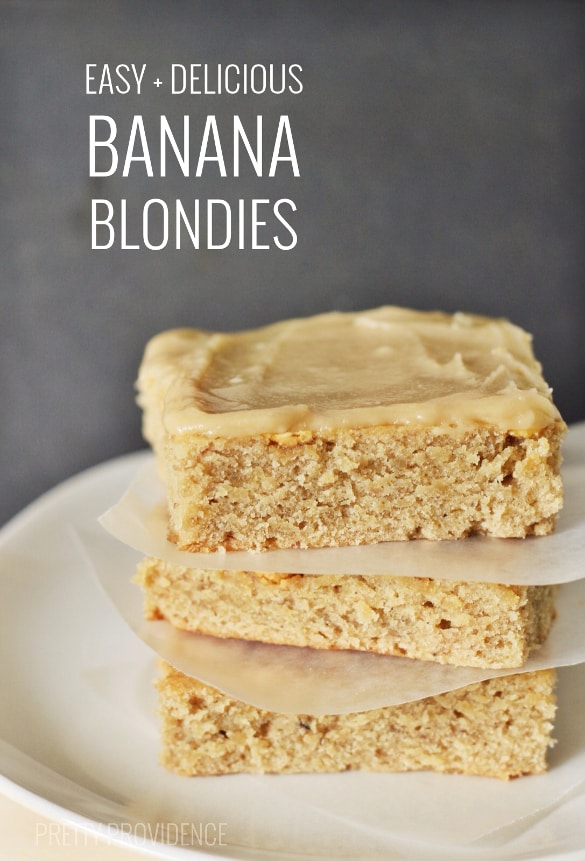 I'm pretty sure all banana baked goods start with the same thought. "Oh no, my bananas are brown. Why didn't I just eat them while they were still good! I don't want to throw them away. I paid good money for those." So one has two options. To bake or to be a banana waster. I choose the former most of the time because it's a good excuse. I love to bake.
I also love to frost things with delicious brown sugar frosting that happens to be super easy to make (you don't even have to get out your mixer!) Please make these the next time you have a brown banana. You won't regret it.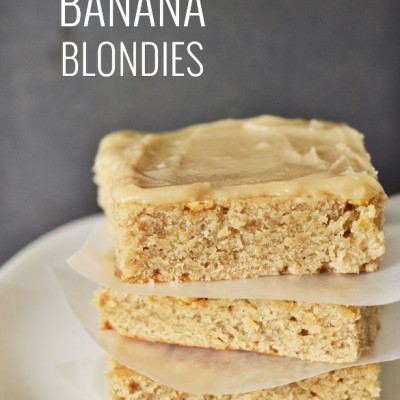 Banana Blondies
Ingredients
*Blondies:*
1/2

cup

melted butter

1

cup

brown sugar

1

egg

1 1/2

tsp

vanilla

1/4

tsp

salt

1

cup

flour

1

mashed banana

1/2 cup
*Brown Sugar Frosting:*
1/4

cup

butter

1/2

cup

brown sugar

2

Tbsp

milk

1

cup

powdered sugar
Instructions
Blondies:
Preheat oven to 350. Prepare 8x8 or 9x9 baking dish with cooking spray.

In a bowl combine melted butter and brown sugar. When combined add in egg and vanilla. Continue mixing until incorporated, then add salt, flour and banana.

Spread in dish, bake 25-30 minutes (until fork comes out of the middle clean.)

Let blondies cool while you make the easy brown sugar frosting.
Brown Sugar Frosting:
Put butter into a microwave safe dish and heat/melt butter for 1 minute. It should be bubbling.

Add milk and brown sugar. Stir and let sit for 5 minutes.

Whisk powdered sugar in.

Spread over blondies and allow to cool before cutting into squares.
Are you getting out your ingredients? I thought so. If you don't have a brown banana you can probably buy one for a discount at the store. Grocers don't like to be banana wasters either.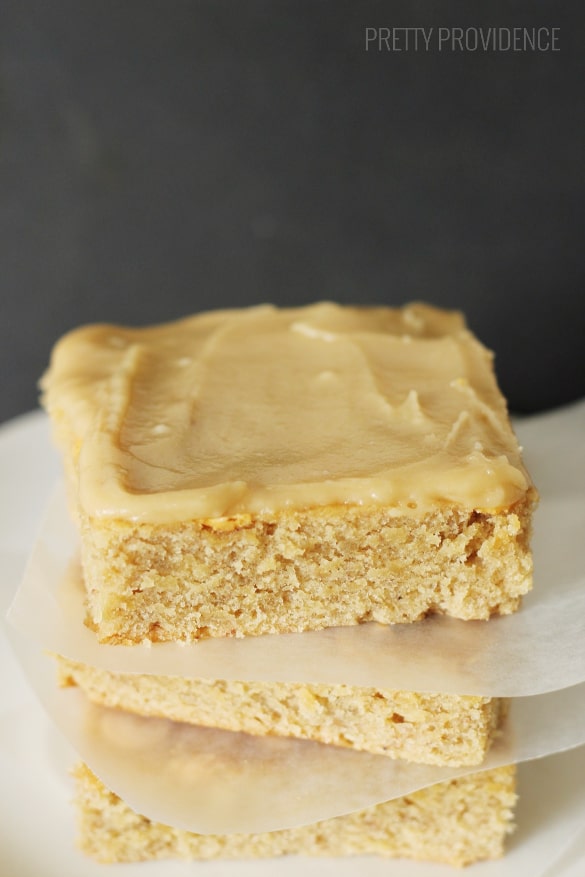 Last thing. If you love brownie edges, try THIS pan! It will change your life.