If you have a bunch of frozen dinner rolls you don't know what to do with, these amazing Rhodes Rolls recipes are for you!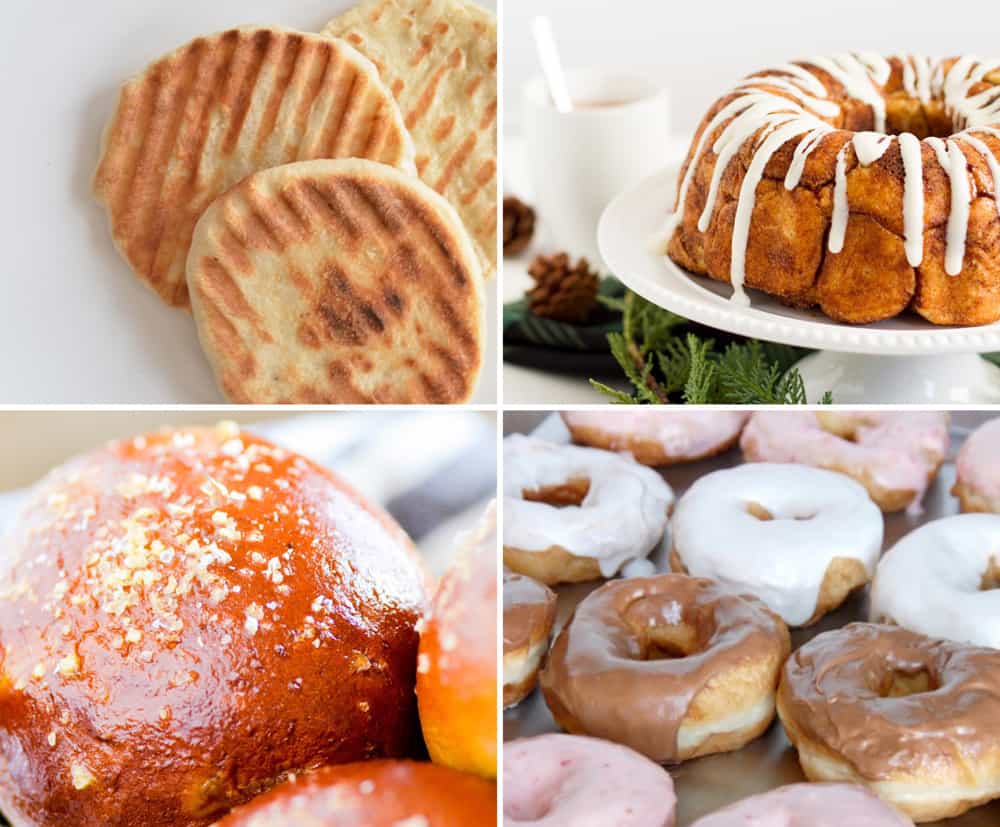 There is a confession I need to make. I am a carbaholic. I typically don't discriminate- noodles, bread, rice, I love them all. But. If I had to pick a favorite… bread. I love you, bread. Thank goodness I don't live in Europe, because my husband tells me they have fresh bread all over the streets there. I might weigh like, 300 lbs. or something.
Rhodes Rolls Recipes
Anyway. The problem with bread is that it is the best fresh, and most nights I simply don't have extra time to spend in the kitchen. That's why Rhodes rolls and I are like BFF's. We buy the huge bag at Costco and they don't even last very long.
If you are a novice you will think that Rhodes Rolls only make rolls, ha! There is too much goodness to go around, so I thought I would round up a few delicious and easy frozen dinner roll recipes to rock your world today. Carbaholics unite!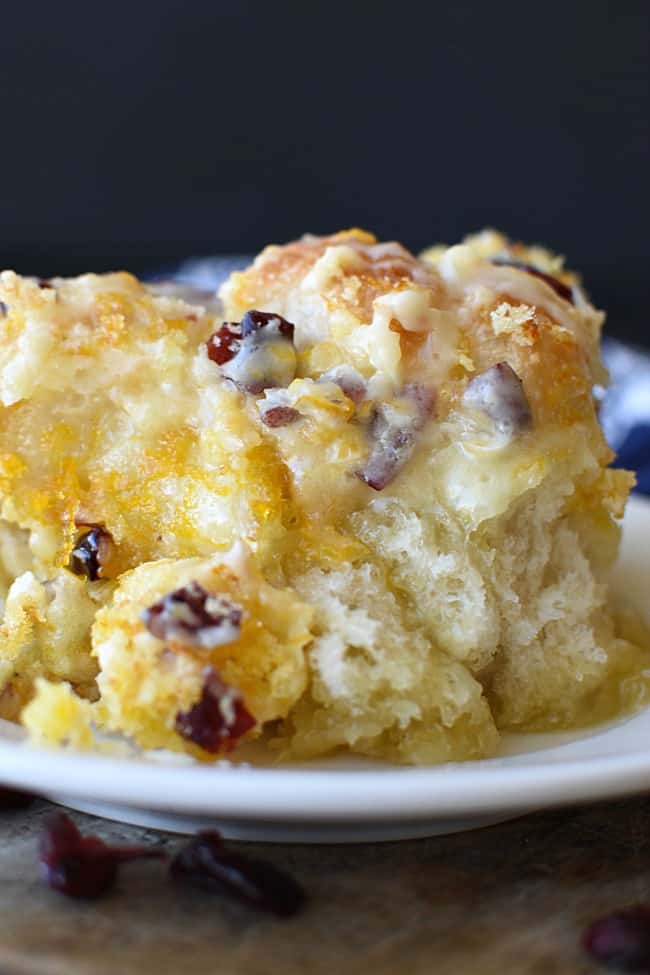 Breakfast Recipes Using Rhodes Rolls:
How amazing does this easy cranberry orange monkey bread from Little Dairy on the Prairie look? I am already salivating!
Who knew you could make homemade english muffins so easily? I can't wait to try these cheater English muffins from One Sweet Appetite!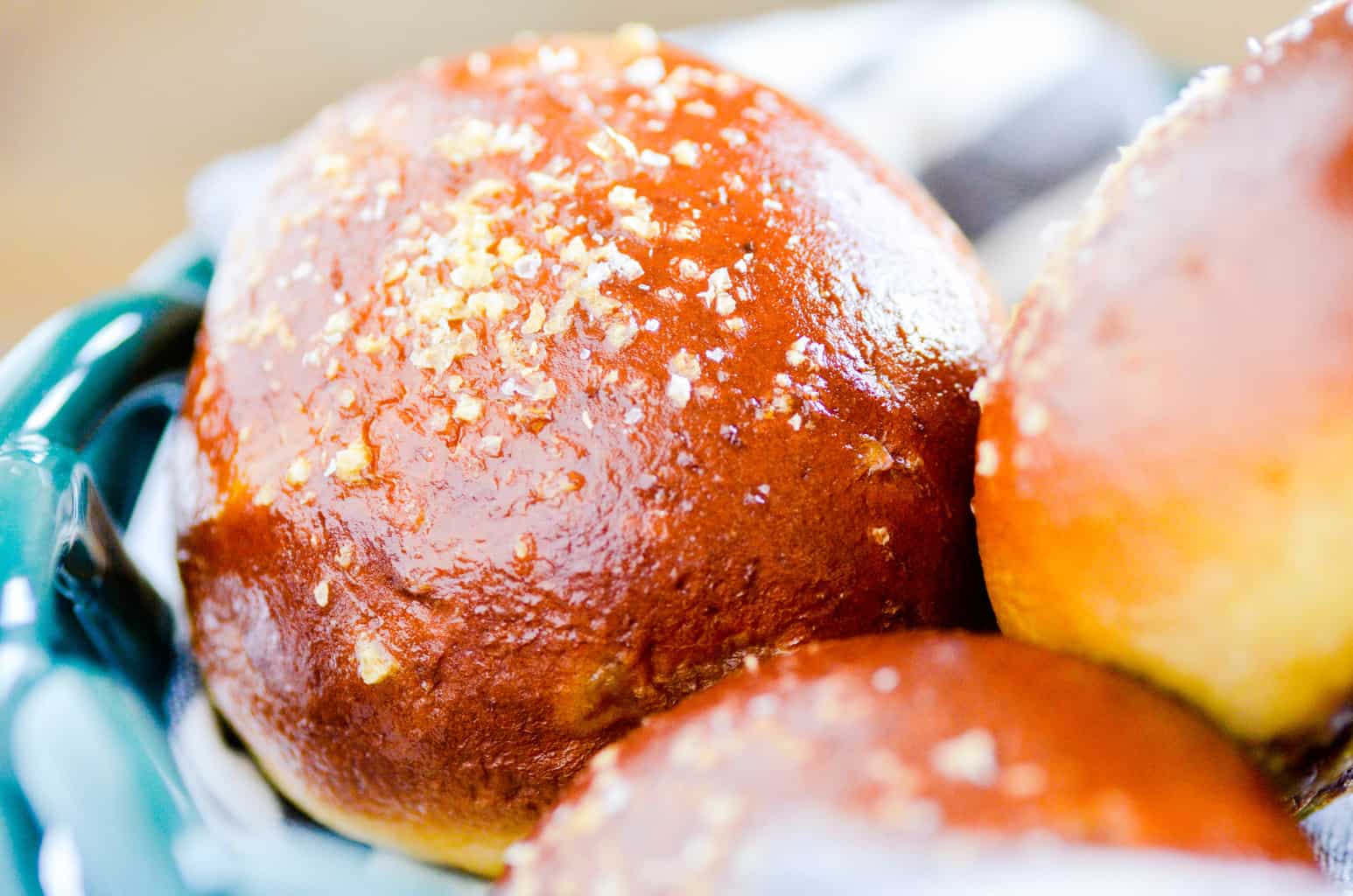 Rhodes Frozen Bread Dough Recipes:
These delicious Quick and easy pretzel rolls by Something Swanky are out of this world good. Pretzels are one of my favorite bread types and these ones can't be beat.
If you are serving a soup or pasta for dinner this garlic pull apart bread from Major Hoff takes a wife looks amazing! So easy to throw together too!
This easy flat bread by Simply Modern Mom would go so perfect with our slow cooker chicken tikka masala or any other Indian dish!
Orange Rolls are a holiday favorite around our house come Christmas and Easter, and I love that these cheater rolls by Sugar N' Spice Girls make them quick enough to make for Sunday dinner!
The Pizza Factory is a staple where I live in Southern Utah, and one of the main reasons are their amazing breadsticks! We can't wait to try this copycat recipe by the Recipe Exchange and see how they compare!
I love anything with artichokes and bread and these artichoke appetizers by Taste and Tell Blog look so yummy!
If you've ever been to Magelby's then you KNOW how good their rolls are. If these copycats from Your Homebased Mom are anything like the originals then they are gonna be amazing!
Swiss cheese bread from Yvonne from Tried and Tasty looks like pure heaven! Couldn't be easier also- this is why Rhodes Rolls are the BEST.
Dinner recipes using Rhodes rolls: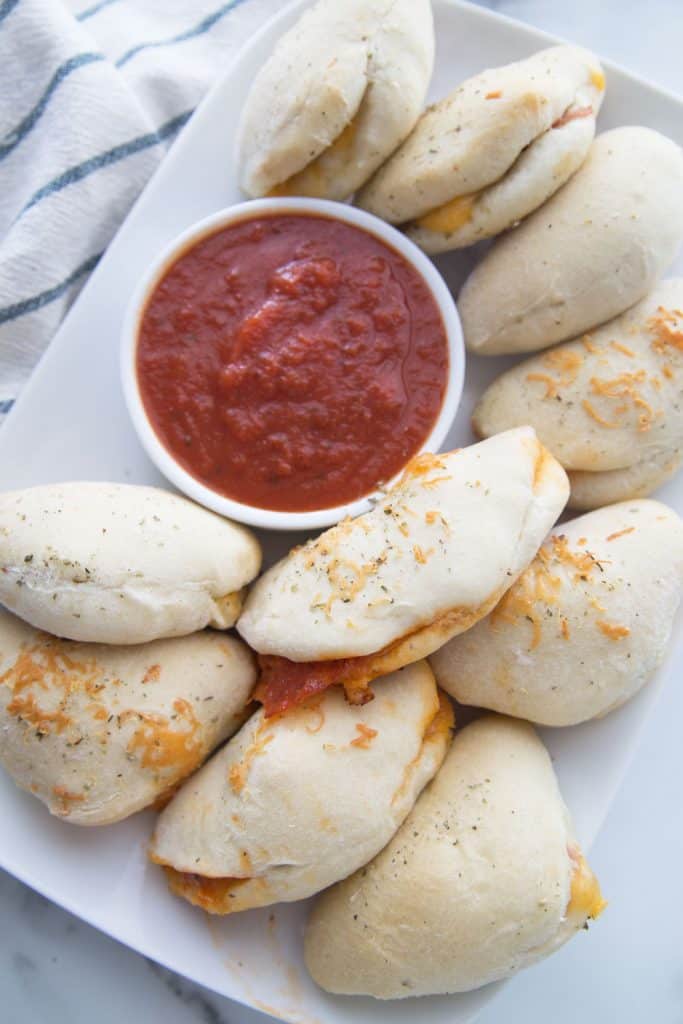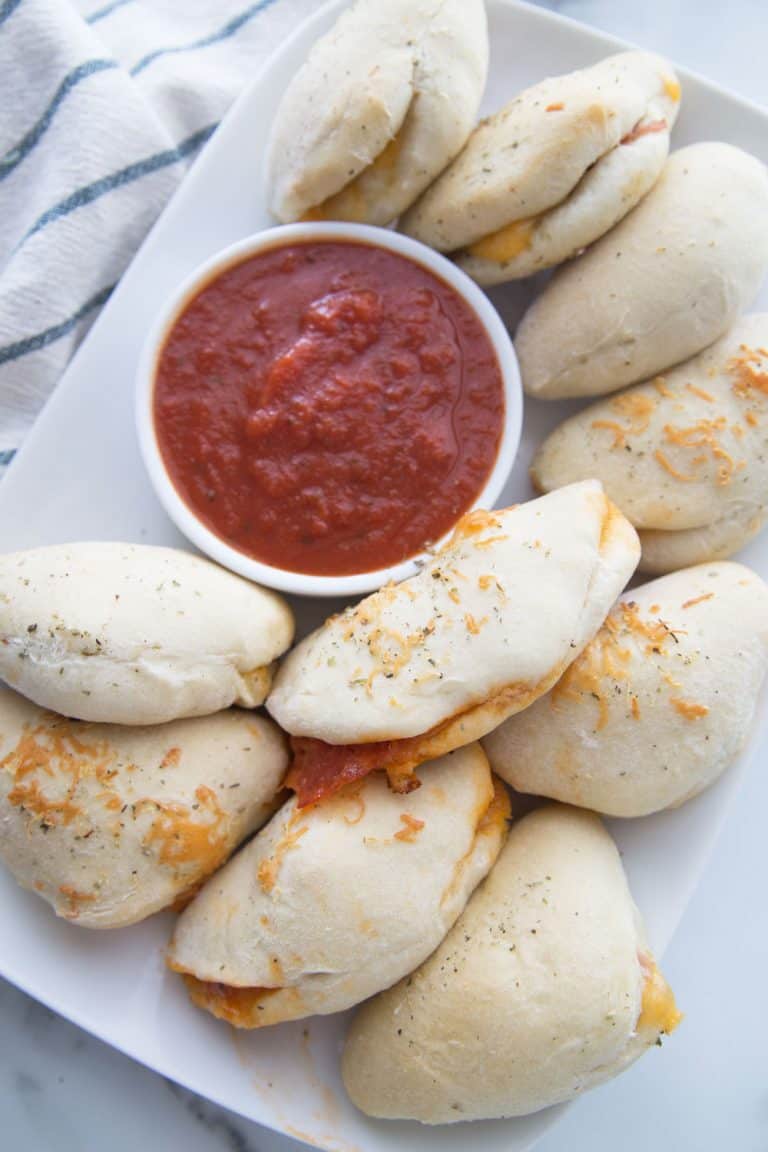 Easy Homemade Hot Pockets
WAY better than store bought hot pockets, our kids love taking these sandwich pockets lunches!
SEE THE POST
Does anything sound more interesting then Mexican food combined with bread? I cannot wait to try these nacho bites from Rhodes! My mouth is watering just looking at them!
Everyone in your family will love these chicken enchilada puffs by Six Sisters Stuff!
These ham and cheese pockets are one of my kids most FAVORITE dinners! I always make a big batch and then we can send the leftovers with our kids for lunches the rest of the week.
I think my kids would love these braided spaghetti rolls from Rhodes bread too! Nothing goes together like bread and spaghetti!
These mini pizzas using Rhodes Roll dough are also a favorite in our house!
This stromboli recipe from Rhodes brings me right back to my Italian heritage! Nothing beats a hot sandwich!
Dessert recipes using Rhodes rolls:
Everybody loves money bread- and this cinnamon monkey bread from LuLu the Baker has my mouth actually watering!
Could anything be better than these easy doughnuts made with frozen roll dough from The Creative Mom?! I cannot wait to make them with my kids!
How yummy does this cinnamon blueberry crumble look from Lady Behind the Curtain? Made from frozen roll dough and blueberry pie filling it can't be bad!
My husband loves lemon desserts and and I know he is going to die over these lemon pull a-parts for Creations by Kara! They look so good.
Here are a few frequently asked questions you may have!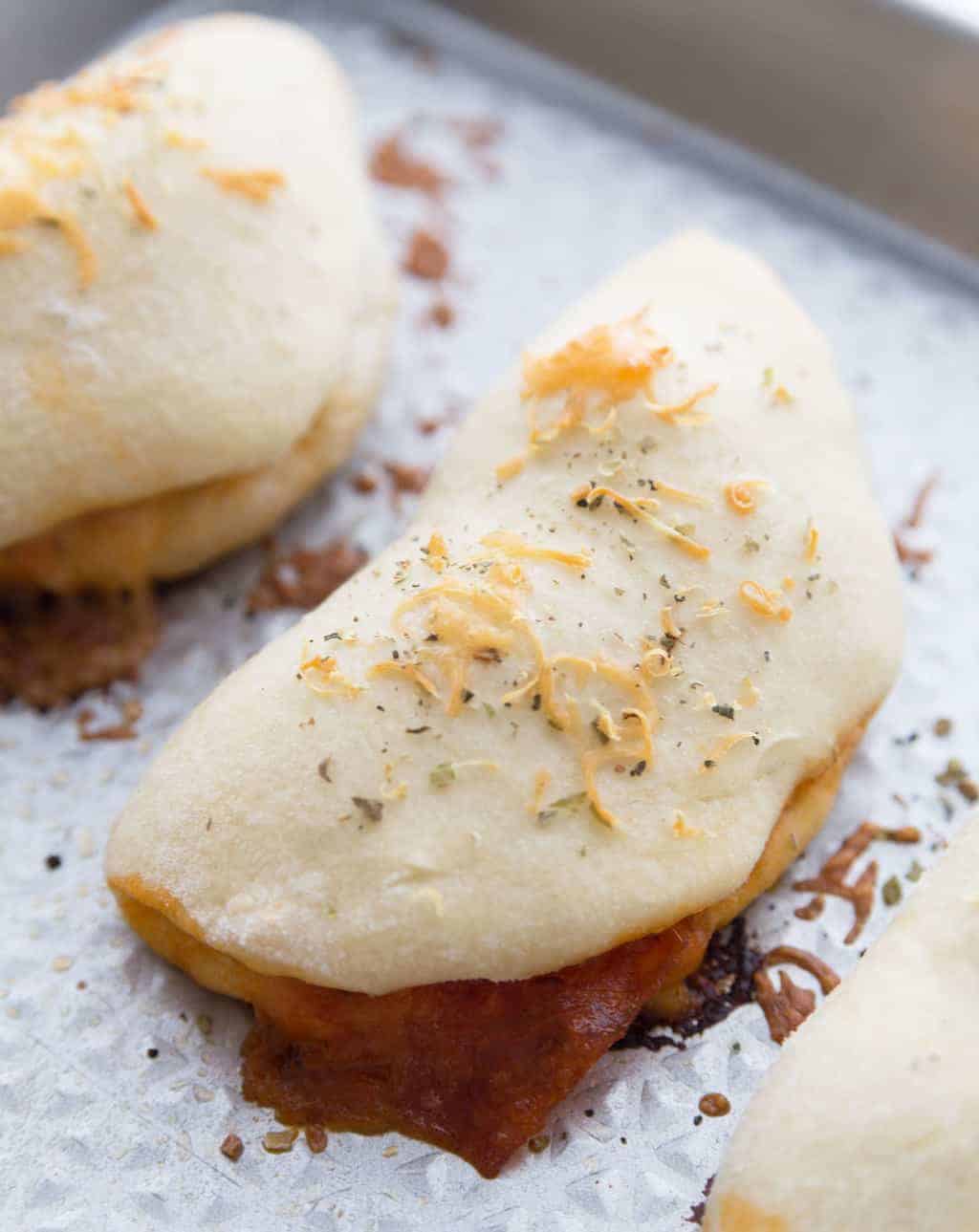 Can you thaw Rhodes rolls overnight?
Absolutely! Just place your pan with your frozen dough on it in the refrigerator over night. Pull out of fridge when ready to cook and rolls should be about double in size.
What is the fastest way to thaw Rhodes rolls?
This is what the Rhodes website says about thawing, "boil 1 or 2 quarts of water in a shallow pan and place pan of water on lower rack in oven. 2. Place rolls on upper rack in oven. Let dough rise about 1 hour, until double in size."
Is anyone else salivating? Or is it just me? The bag of Rhodes rolls in my freezer is in serious trouble, I can tell you that much! If you need even more Rhodes Rolls recipe inspiration check out Rhodes blog, I just discovered it while writing this post and I can already tell it is rockin.
Happy carb loving, friends!

If you liked this post, you may also like my aunt Val's famous caramel or the world's best breakfast casserole.