Have questions about zipper bedding? Here is the ultimate guide to Beddy's Bedding with all your frequently asked questions answered!

I am so excited about today's post! I have wanted zipper bedding for years and years but never pulled the trigger! We decided that we wanted to finally give Beddy's a try when we gave my son Luke his own room for his birthday last month (see his room here). We knew we were getting bunk beds and I did a lot of research on the best bunk bed bedding and decided Beddy's was definitely my best option!
Beddy's Bedding
After we got Luke's Beddy's my daughter Nora begged and begged to get Beddy's for her room too. Both kids have two twin beds in their rooms, Luke has a bunk bed and Nora has a pull out trundle bed.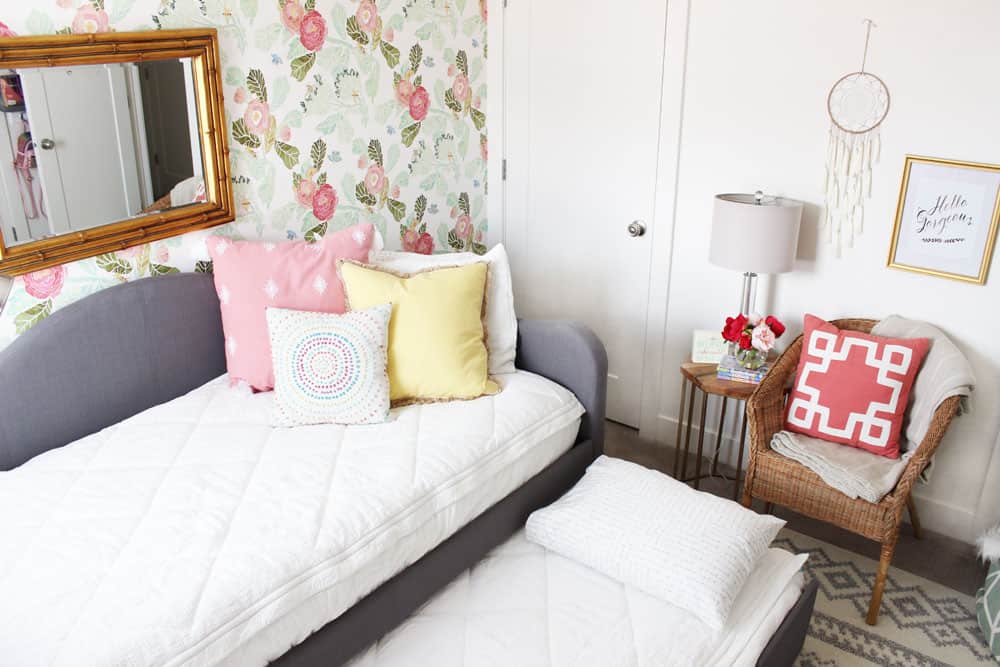 Now that I have had Beddy's for awhile I thought I would answer some frequently asked questions so that I could potentially help some of you who might be on the fence about getting zipper bedding of your own!
***Post Update*** Beddy's reached out and is generously offering all our readers a 20% off discount code! Read on to get the code below if you decided to go for it after the FAQ's!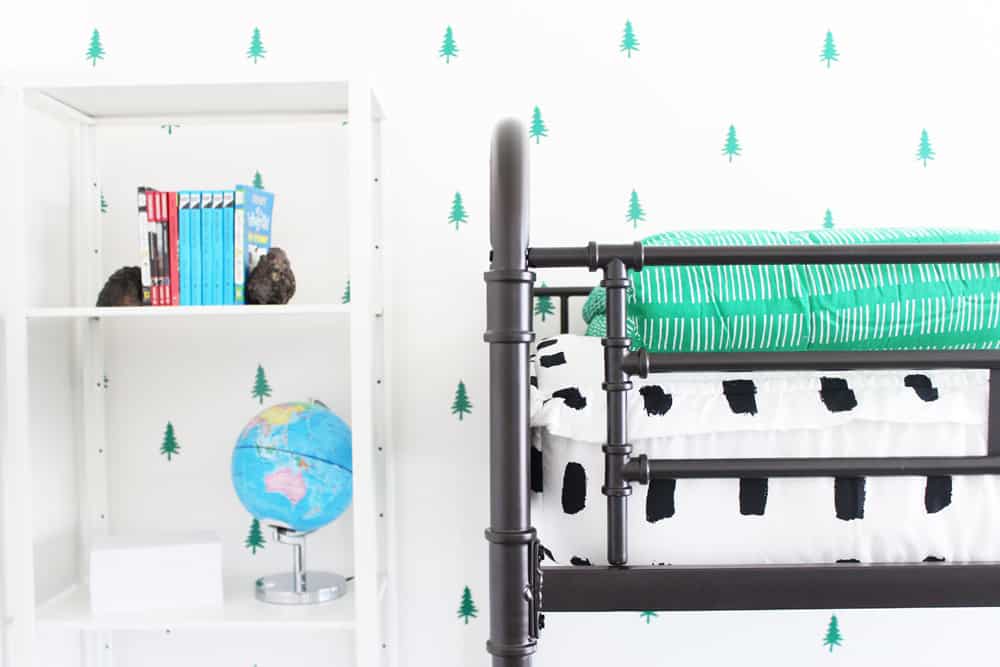 What is the quality like on Beddy's Bedding?
The quality on this bedding is fantastic you guys. Far and away the nicest bedding in my house. Which, let's be honest, it should be for the price! The exterior fabric is made with 100% cotton with a 300 thread count. The inside is a cozy minky fabric made from 100% polyester, with 100% polyester fill. If you've had a minky blanket before then you know how delicious they are! My kids are obsessed with how soft and cozy they are!
Overall, I was impressed with the thickness and durability of the Beddy's. I was worried that after watching the fabric near the zippers might shrivel or bunch weird but I haven't had any issues whatsoever!
Speaking of washing…
Is Beddy's Bedding easy to wash?
I am a person who washes bedding regularly (once a week for mine, every other week for my kids) so I was nervous about whether or not zipper bedding would be easy to wash. Now I can say from experience that it is just as easy to take this bedding on and off to wash as it is a fitted sheet! The twin set fits easily in my washer with room to spare, and dries great as well.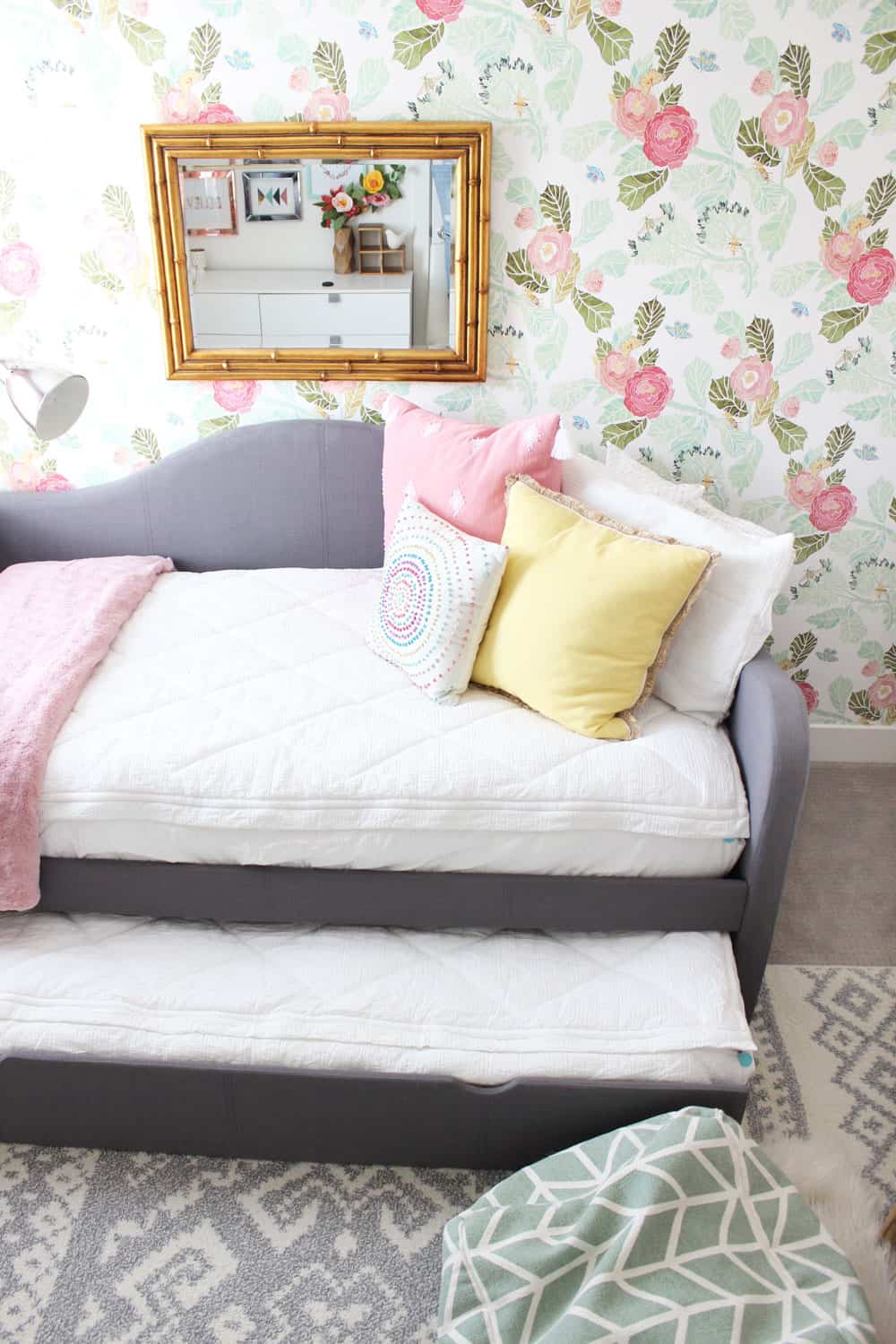 Do you like the look of the zipper bedding in person?
Yes! I love it. The design of the Beddy's is so perfect for hiding the zippers from view while maintaining a pleasing design aesthetic. I was really pleased with this aspect of the bedding! Also, when comparing the other limited zipper bedding options available, I think that Beddy's has the cutest designs and the most options by far.
On the Beddy's website it says that if you use a mattress "under 8″ will still look nice but may fit loosely and some zipper functionality may be lost." Well, the bunkbed we bought says the top bunk mattress should be no more than 8".
Because of this I was really worried that the top bunk bedding would look super saggy or the zipper wouldn't work as well, but I think it looks fantastic! I just pulled the bedding tight between the mattress and the bottom of the top bunk and it worked like a charm! I can't even tell the difference between the top bunk and the bottom which is 10".
By the way, if you need a great and super affordable mattress we have been really impressed with this one! It has great reviews, too.
What type of beds do zipper bedding work best on?
Beddy's will work on any type of bed! Personally though, I love the look of them on bunk beds, trundles and platform beds! I mean, bunk bed bedding does not get better than this. It is so easy to make (even from the ground) and looks so clean and nice. I feel like with a regular bed on a bed frame it's no big deal if your comforter just hangs over the sides, but on bunk beds, trundles and platform beds it can easily look really weird or sloppy, and Beddy's is the perfect solution!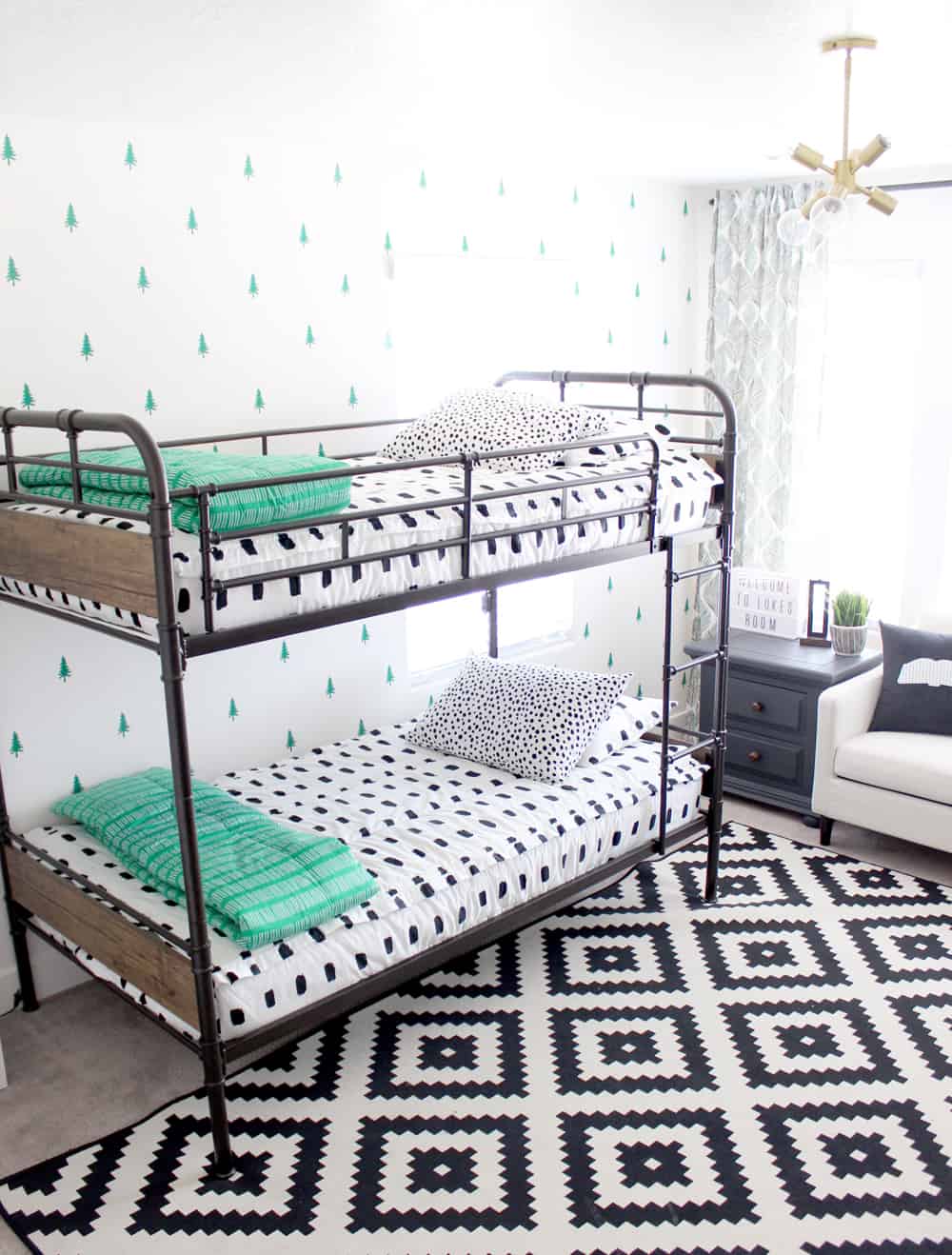 Is Beddy's Bedding worth the money?
The reason I held off so long on getting Beddy's was because of the cost. Typically I am a pretty frugal person, especially when it comes to stuff my kids are going to be using. I am totally converted though!
I am a person who likes to keep my house clean and tidy, and my kid's beds have always been a source of irritation. They just could not come close to making them themselves, and it got so tiring making so many beds every day– not to mention the time it took away from my doing more productive things.
Having seen the quality first hand, I now feel like these bed sets are going to last me for years and years and for me that is worth the cost! Every day my son makes his own bed, and every time I open his door it makes me so happy!
Beddy's Discount Code!
Guess what friends??? We are so excited because Beddy's is generously offering all our readers a 20% off discount code off your entire purchase! All you have to do is use the code PRETTYPROVIDENCE at check out. That is a pretty significant savings right there!!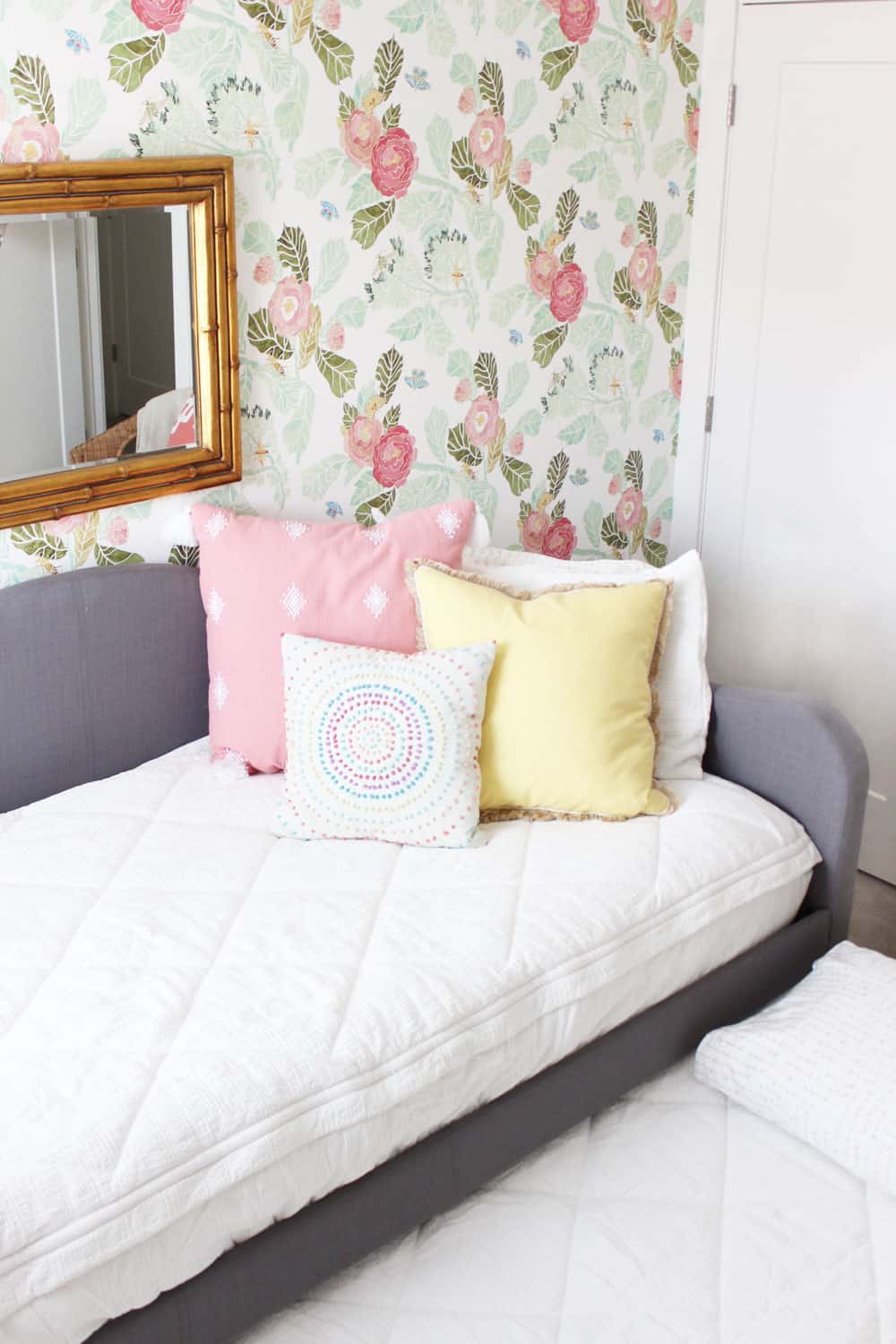 Well there you have it friends! As you can tell I am definitely a fan of my Beddy's! If you have any other questions that I didn't get to in the post, feel free to leave them below! I will do my best to answer as soon as possible!
xo,

A huge thank you to Beddy's for sending me bedding to review for this post! All thoughts and opinions shared are 100% my own.
Shop this Post: This post contains affiliate links.
| | | |
| --- | --- | --- |
| Twin Size Dash Bedding Set | Turf Throw Blanket | |
Pin it for Later:
This post was published August 13th 2018 and has been updated with additional pictures and information