This post is in partnership with Michael's. All opinions are my own!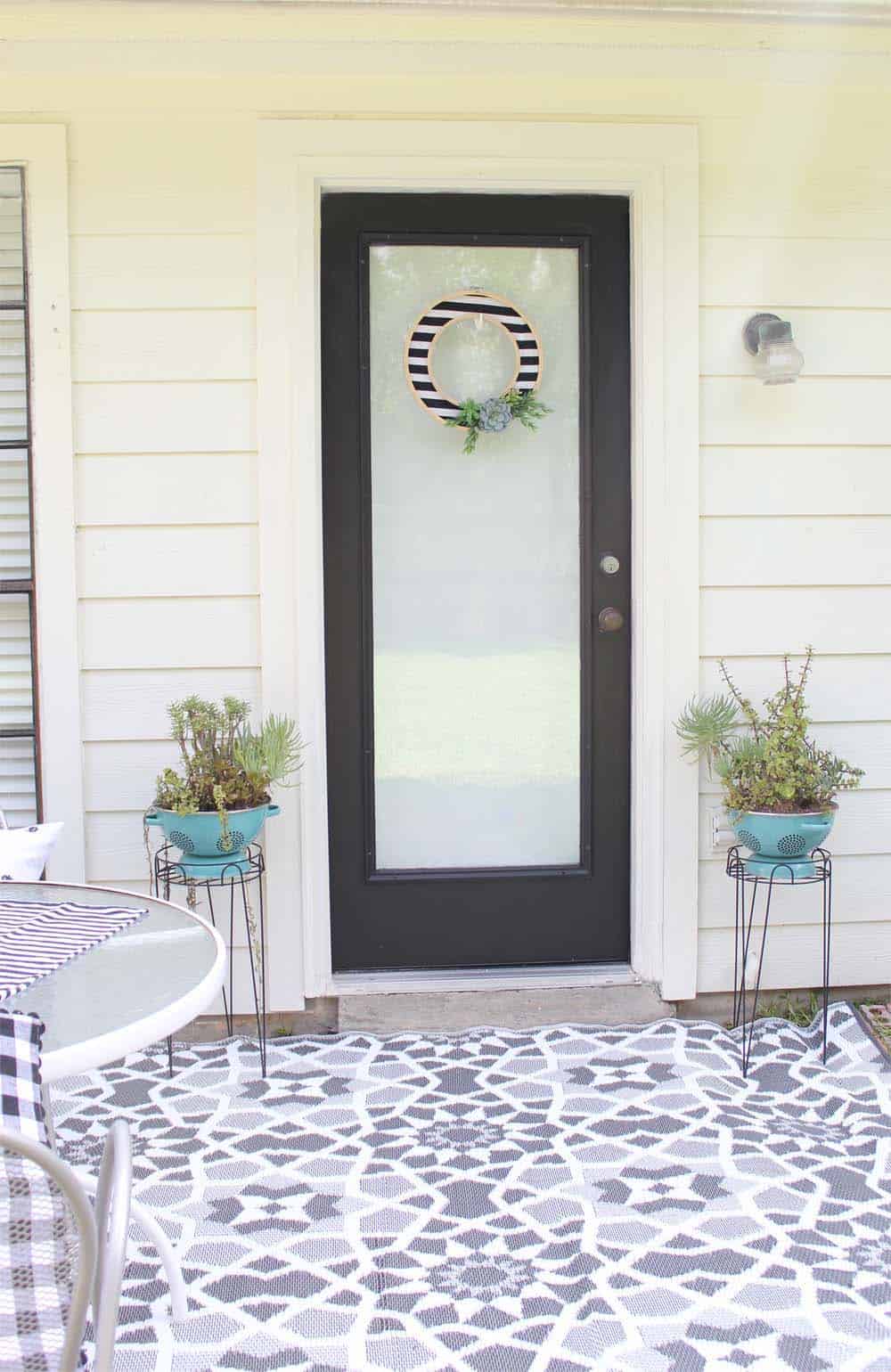 You may remember that last year I made over my patio! I still love the changes I made – but I was careful not to show the back of my house in those makeover photos. My back door needed a paint job BAD! Well, I finally got around to painting it last weekend and I swear the back of my house looks so much better just from that one little change.
The door was looking AWFUL and had paint peeling off of it. Some of it was really scratched up from the dogs that the previous owners had. Exhibit A: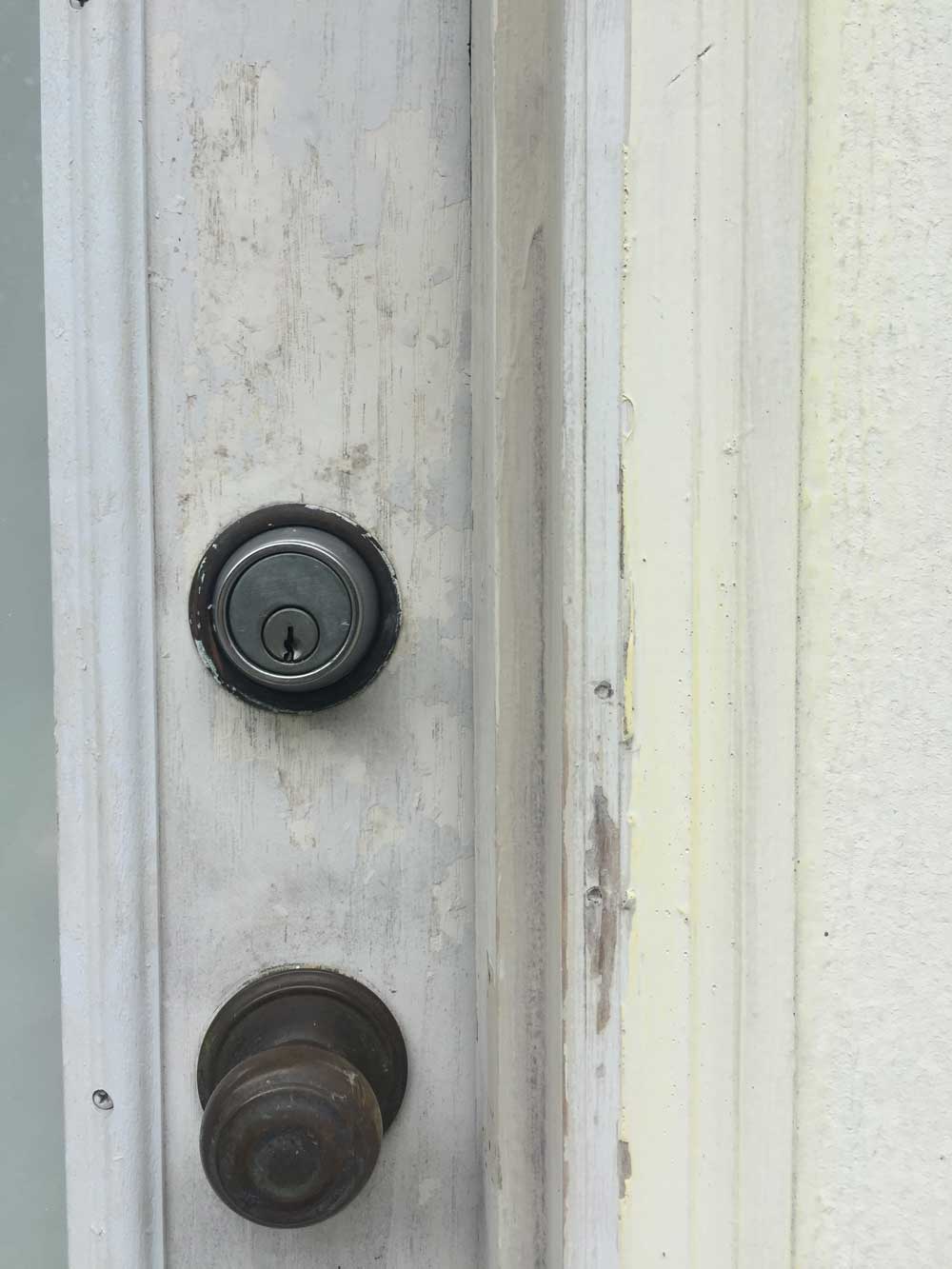 Exhibit B: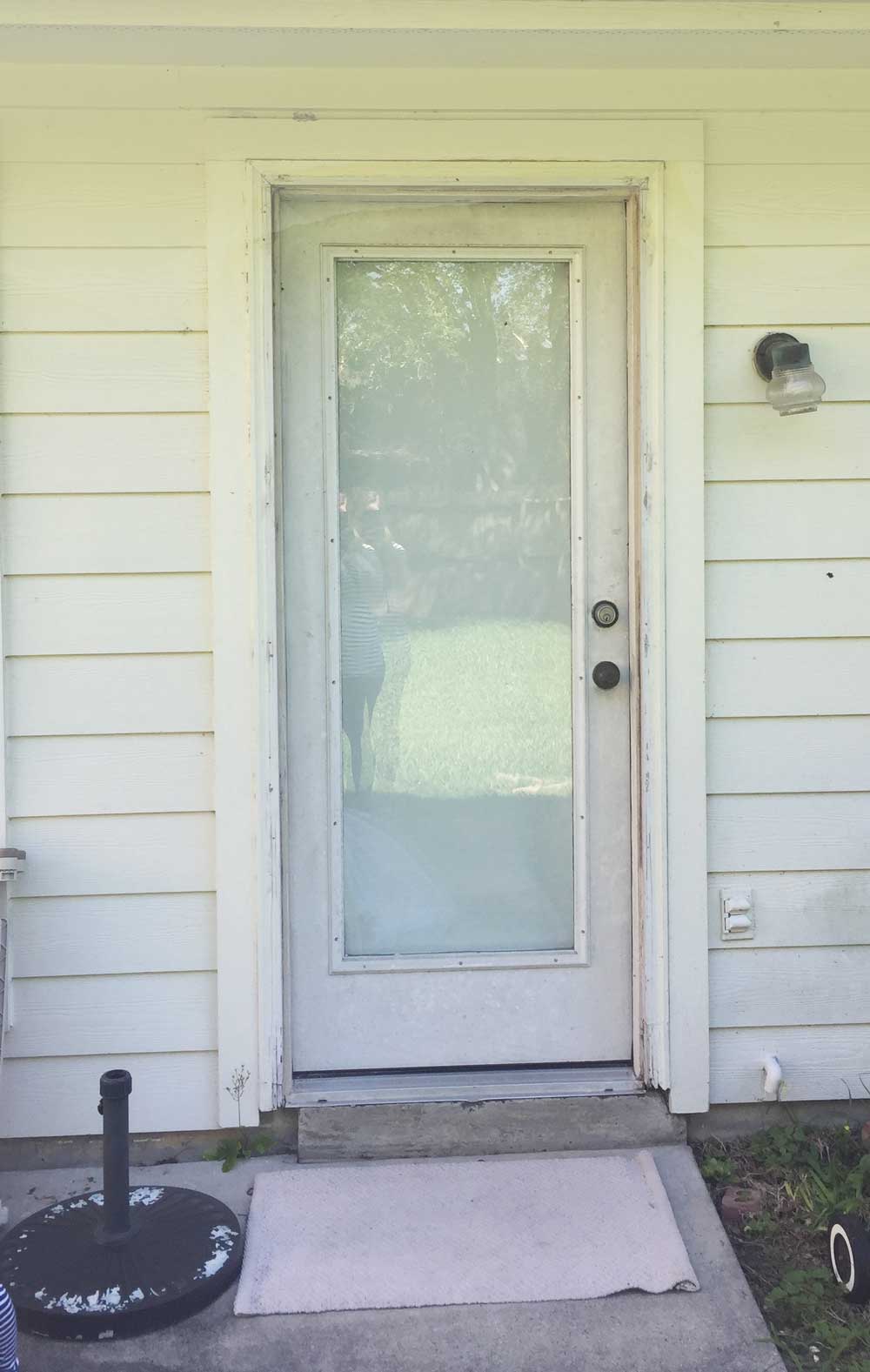 Not having any covering for the patio definitely makes it hard to keep my things back there in good shape, especially after a full year. So, along with the paint job I got a new rug, and went for a black, white green color scheme this year.I think outdoor spaces are so fun to change up season by season! My in-laws also cleaned the back of the house for me while they were visiting, bless them. It was one of those jobs I was never going to get around to, but now that it is done it looks SO much better.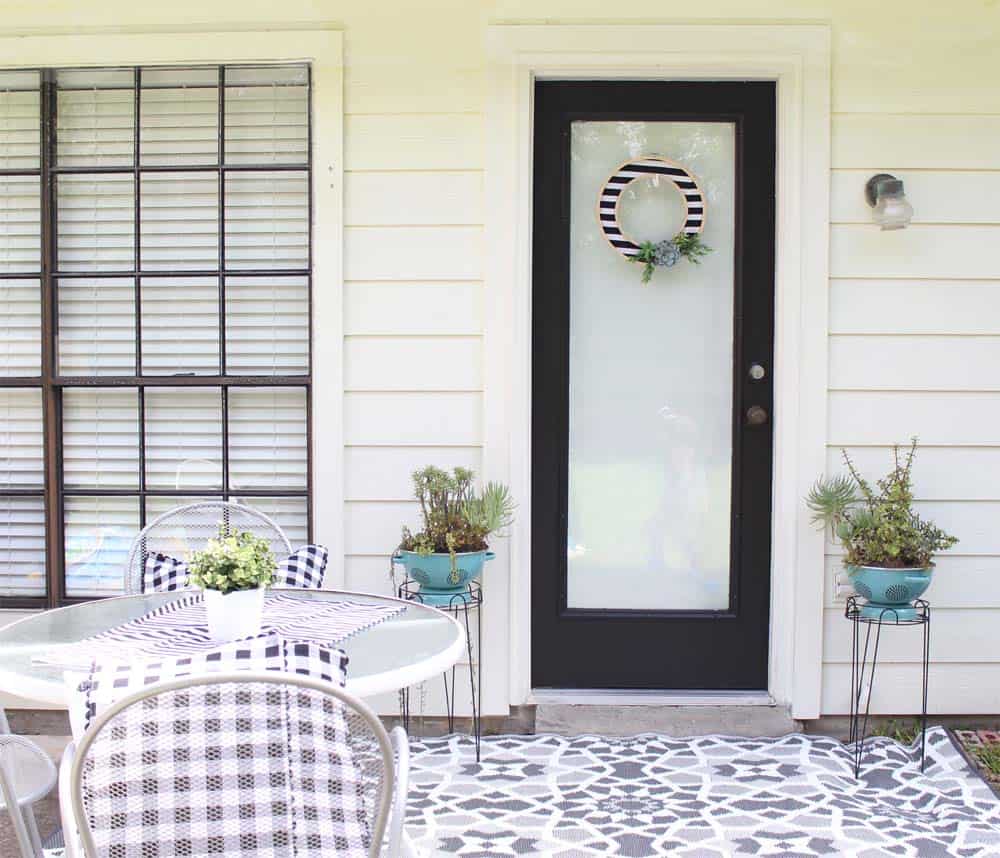 The paint I used for my back door is a durable outdoor paint by ArtMinds. The color is called Tire Swing and it's from Michael's. Michael's has a really good selection of paints! All I had to do was tape the edges around the door's window and the edges of the door before painting three good coats of this stuff onto it. I used a craft paint brush to do touch ups.
Of course, I had to add a wreath too. I grabbed the one I made last year! This one isn't weatherproof but I think I am going to try making one out of just wood soon and painting it with this kind of outdoor paint!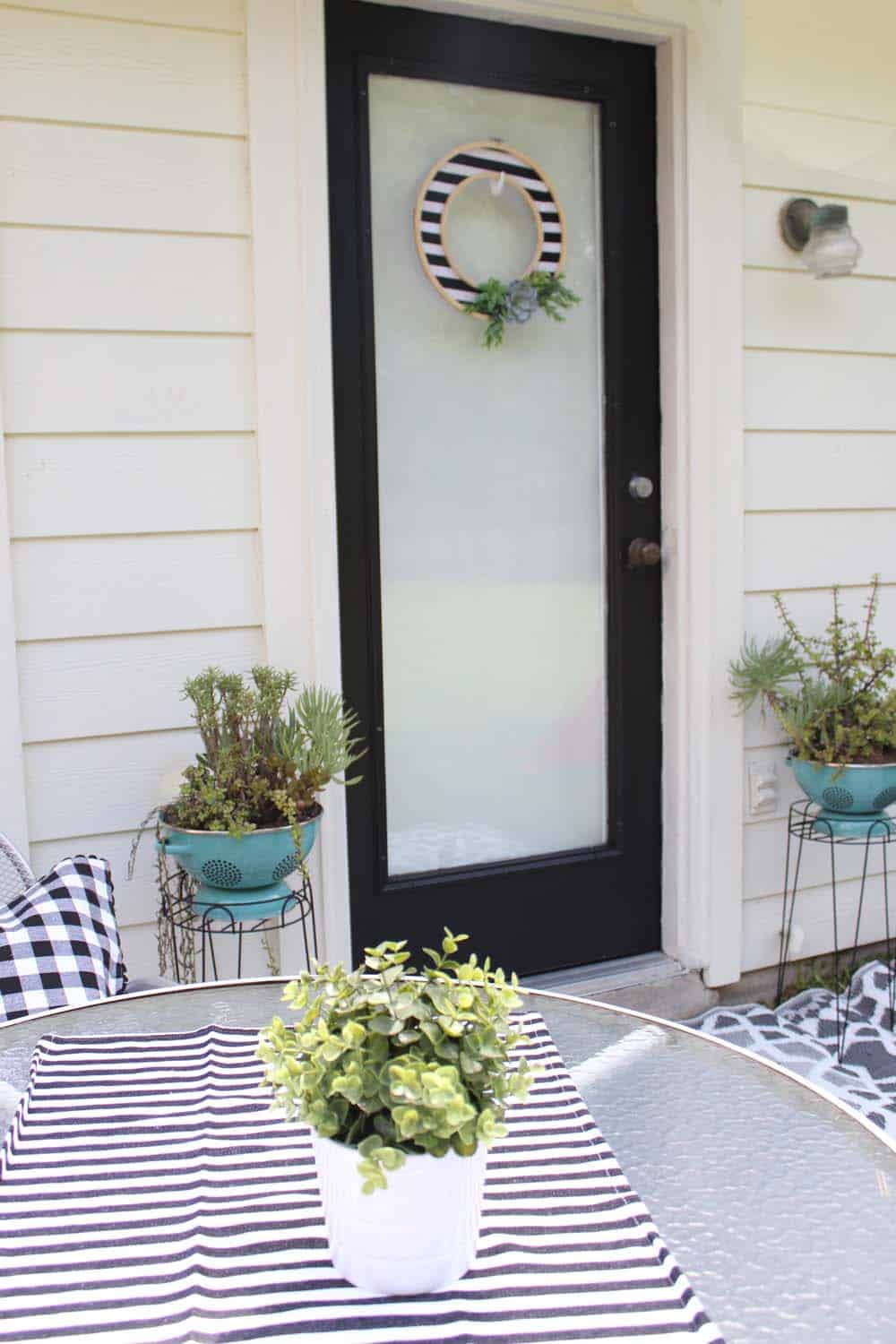 I love my new black door! As nice as accessories like pillows are, it's cool that I could make a permanent change back there that I won't have to worry about doing year after year!I also gave the trim around the door a new coat of paint. Just one, for now. The patio needs more updates and I'd eventually love to repaint the entire back of my house white (instead of that yellowish off-white) but those changes will come with time.


PIN IT!