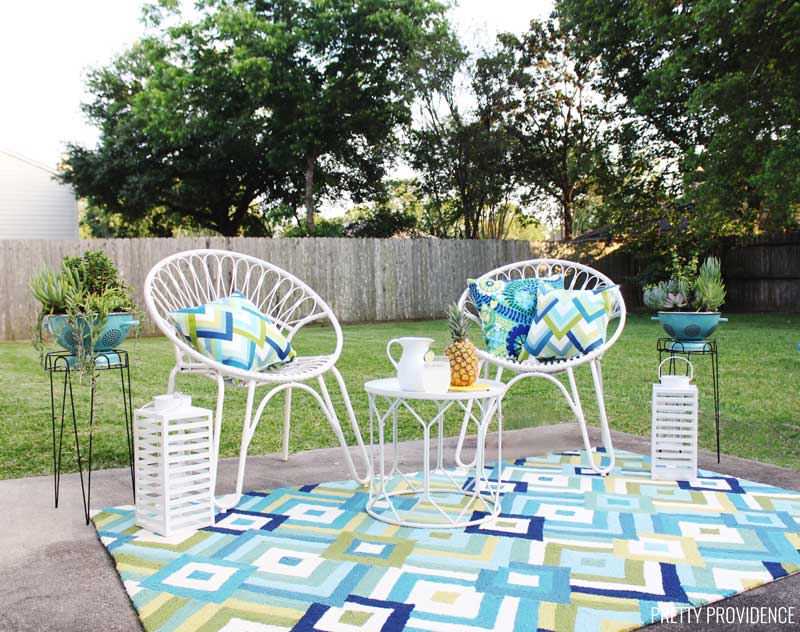 Hooray! It's patio reveal day!! I have been talking about this makeover for what feels like forever now (did you see my haul?) and it has really come together. I'm just in love with it. Get ready for lots of pictures!
I wanted a retro vibe in my backyard. I am really into all things mid century modern and retro and palm springs (I blame instagram) so it felt perfectly right that I try to make my backyard a little bit of retro heaven. My At Home store had all the right stuff to make it happen and I also used some furniture I already had!
Not only was I able to totally transform my patio space, but I did it on a pretty small budget, I spent about $300 total!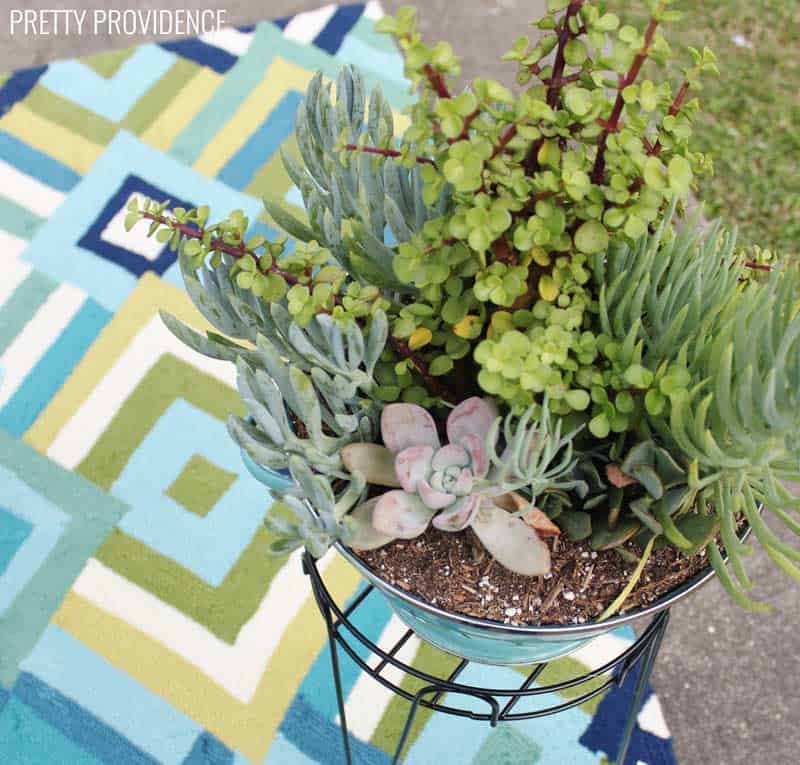 I am still loving the DIY colander planters I made, too! I got some inexpensive plant stands for them and it makes me really happy to be displaying them the right way. I have such a black thumb, you guys, but succulents are super easy – especially in Houston! The climate takes care of them for me.
Now when I look at my patio, I no longer see all of its imperfections (there are many.) Isn't that what we are all hoping for?! I have a GREAT backyard, I really do love it, but it needs a lot of work. Landscaping is not my strong point though. Hopefully we will get it done eventually. For now, these decor pieces are making it a very happy and homey space. I just want to sit outside all day and drink coconut limeade.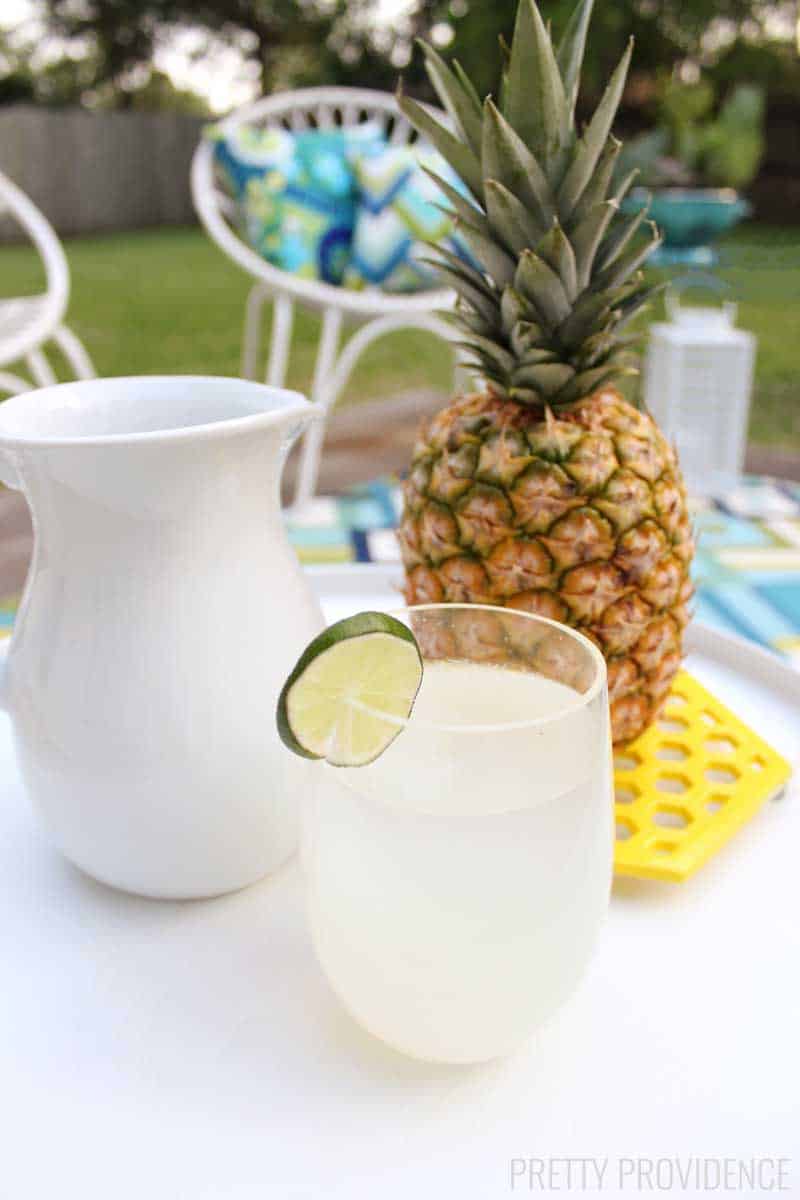 Who wants to join me!? As I mentioned in my haul video, I got the cutest white side table. It goes perfectly with the white furniture I had (when in doubt, mix and match) and the rug/pillows I chose.
I know I also mentioned in the video that we would see if my outdoor curtains idea would work, well, they didn't. I think they would have in a different space (I got the idea from HGTV Spring House website) but I think I would need some kind of pergola or covering for them to work right. Just having them up against my house was not looking very cool, so I scrapped that idea for now, but in our "someday patio wish list" I have these things:
Enlarge patio
Build a pergola
Hang outdoor curtains
Firepit
I think we will start saving up for that patio enlargement next!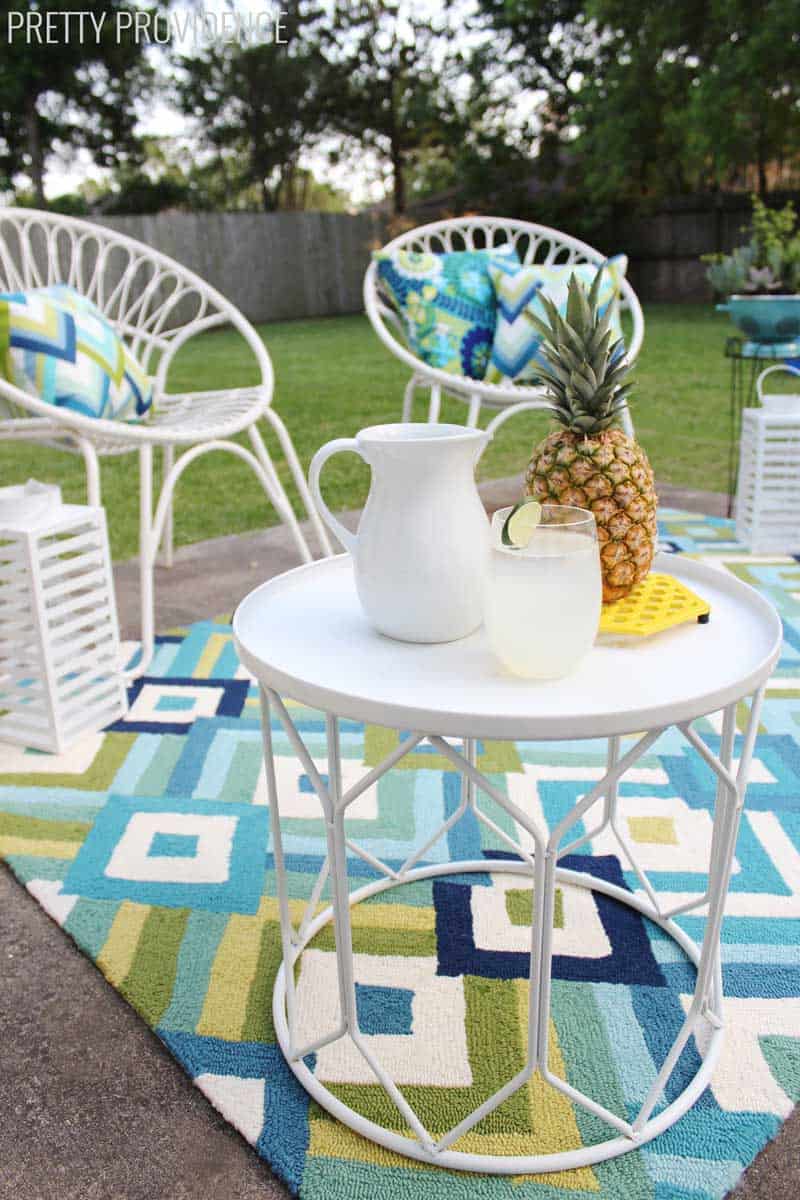 OH and we can't forget about the striped lanterns, they are perfect for holding/hiding those anti-mosquito candles!

All of these items + more can be found at At Home stores!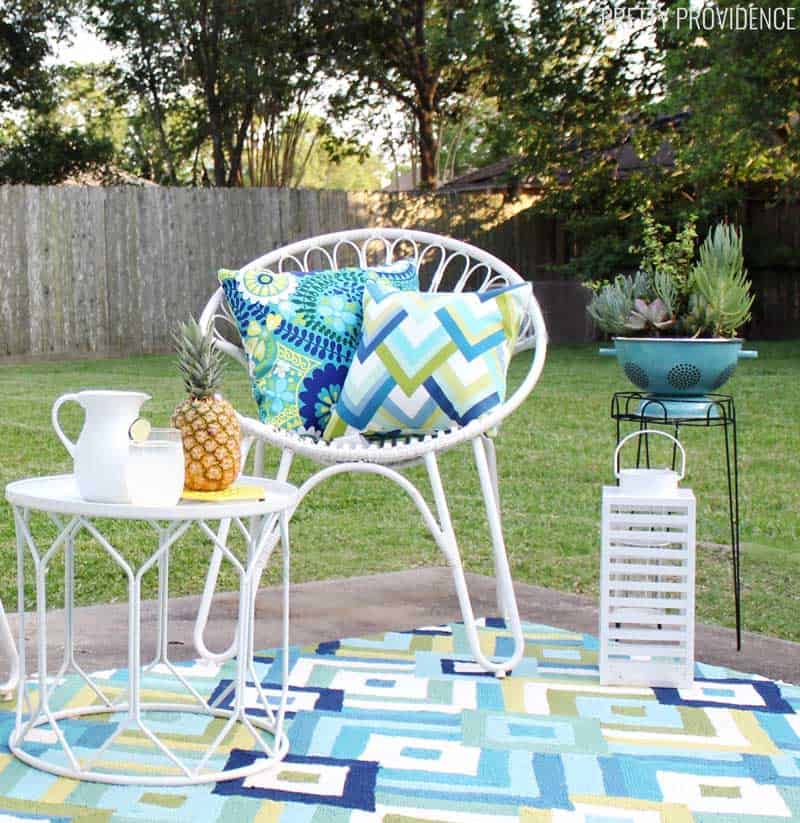 Well there it is. Are you digging the retro vibe? If you could decorate your patio however you wanted, what would you do?!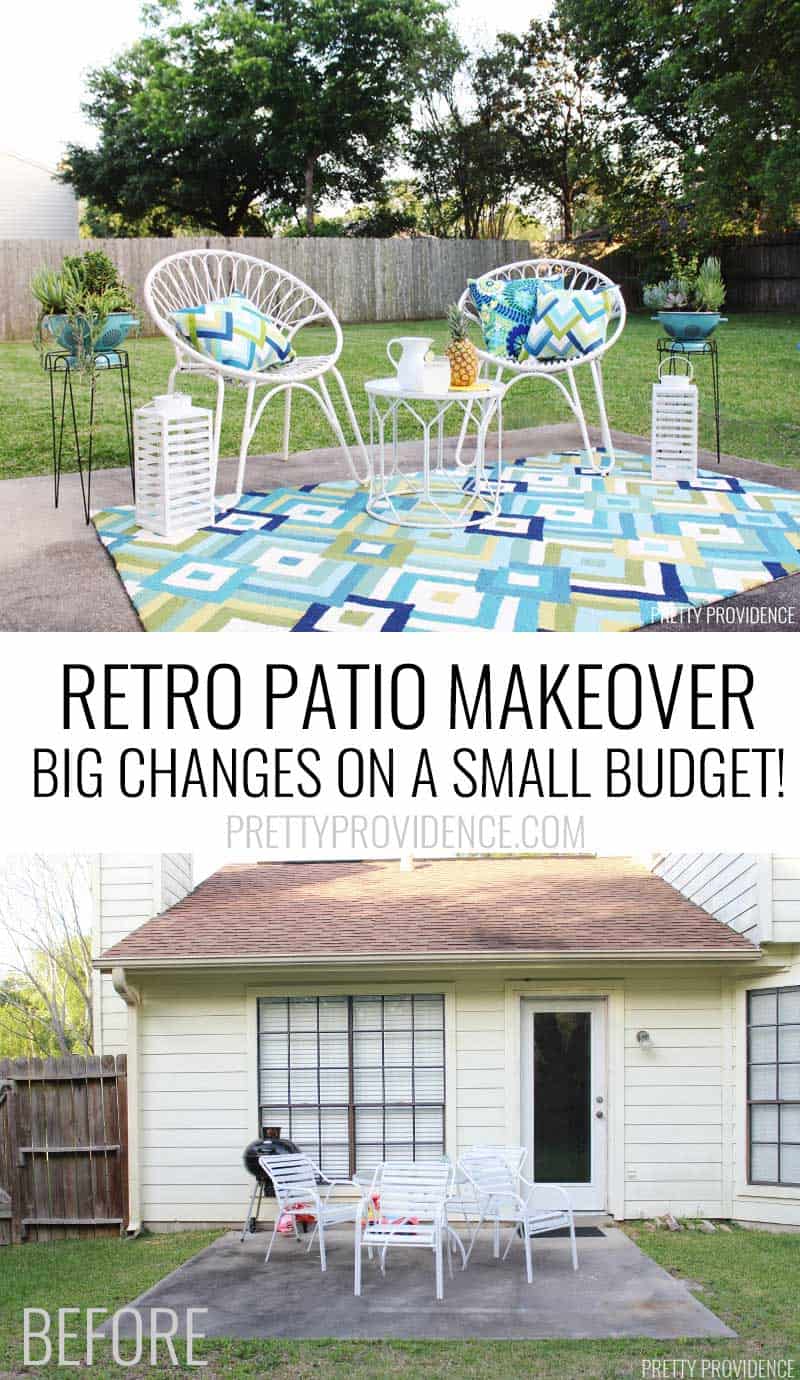 This is a sponsored conversation written by me on behalf of At Home. The opinions and text are all mine.
Other posts in this patio makeover series:
| | | |
| --- | --- | --- |
| Patio Makeover Plans | | |
This is a sponsored conversation written by me on behalf of At Home. The opinions and text are all mine.