You are going to love this Grey and Blue Nursery! It is sweet, simple, and full of personality. We hope you find some inspiration and lots of blue nursery ideas.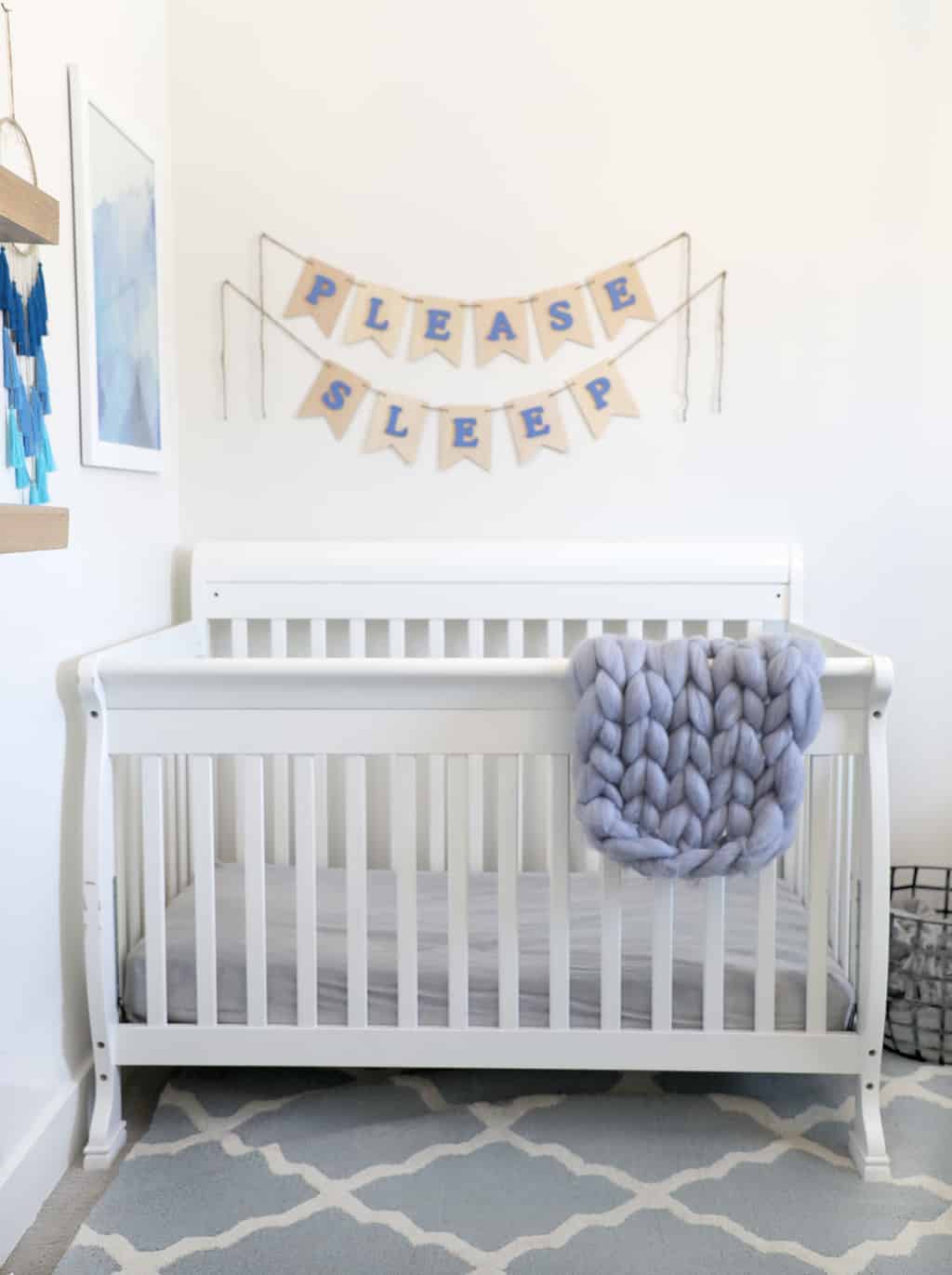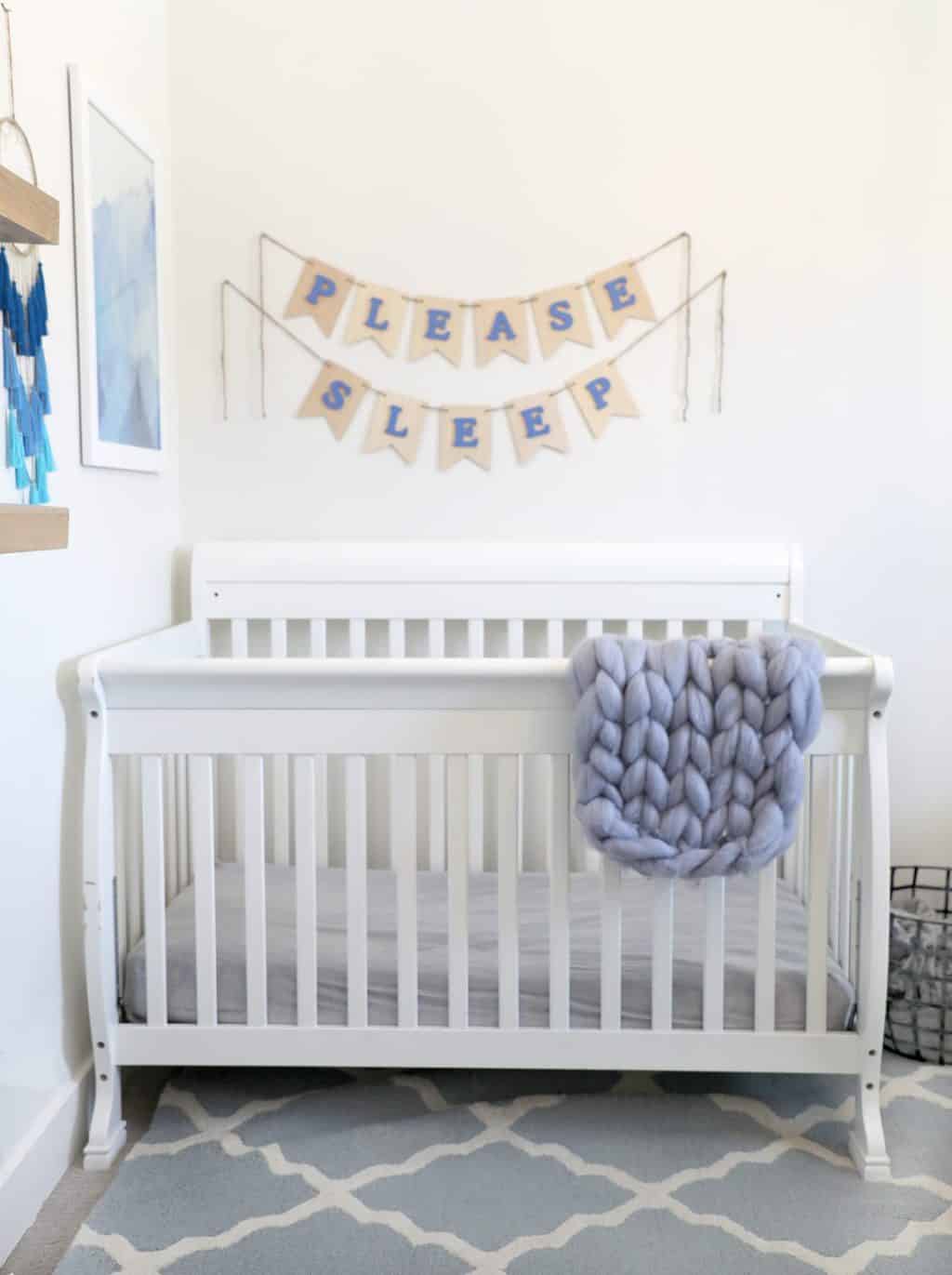 Now that my baby has outgrown his crib I am finally getting around to sharing his nursery ;)! Boy, has this room been well loved. Looking though these pictures as been therapeutic for me as I remember all the long nights with my tiny newborn… time really does fly by.
Blue Nursery
Knowing that this was probably going to be my last baby, I didn't want to invest a ton of money into this space. However, I also wanted it to be a cozy and inviting place where I could cherish this last go around with a tiny newborn.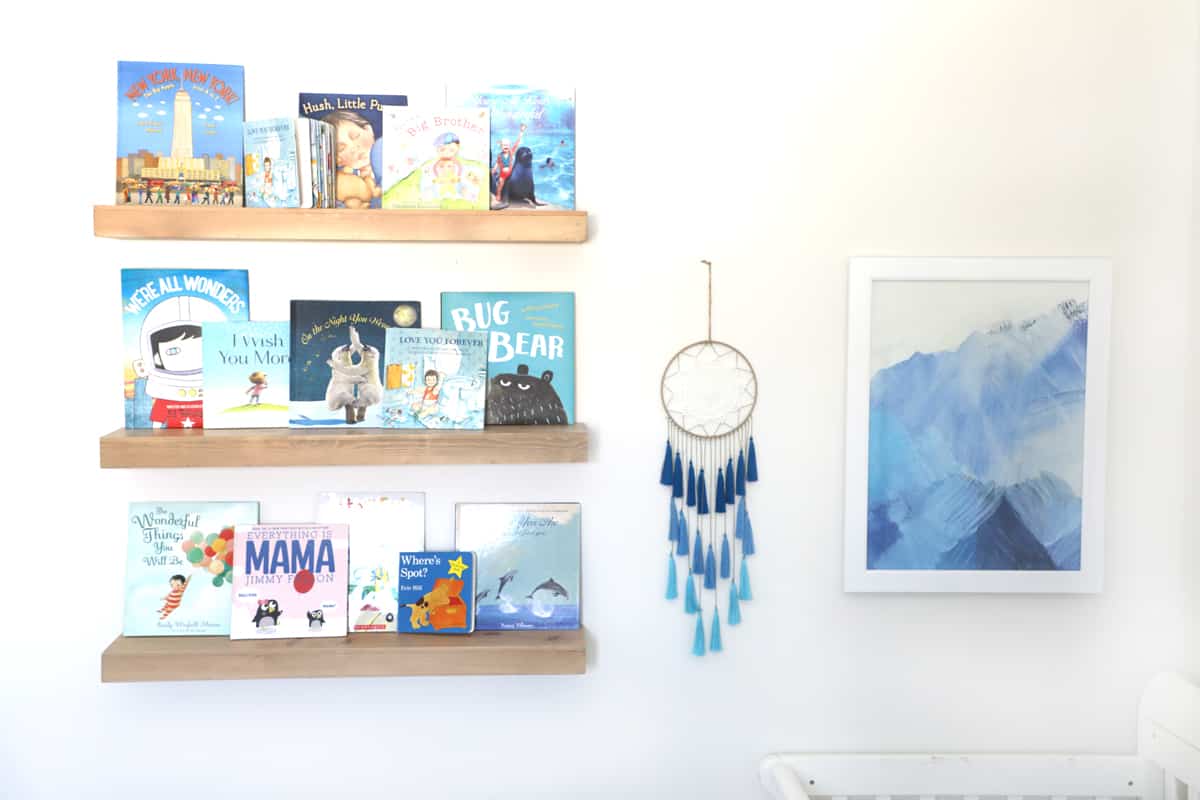 Jude's nursery is a mix of hand me downs, affordable new purchases, and fun DIY's like the cheeky "please sleep" banner I made. Below I will share links to things I used or others you can attain to get a similar look, so this post does contain affiliate links.
Grey and Blue Nursery
Let's go through a few of my favorite elements in the room to give you some ideas for your own little boy's blue nursery!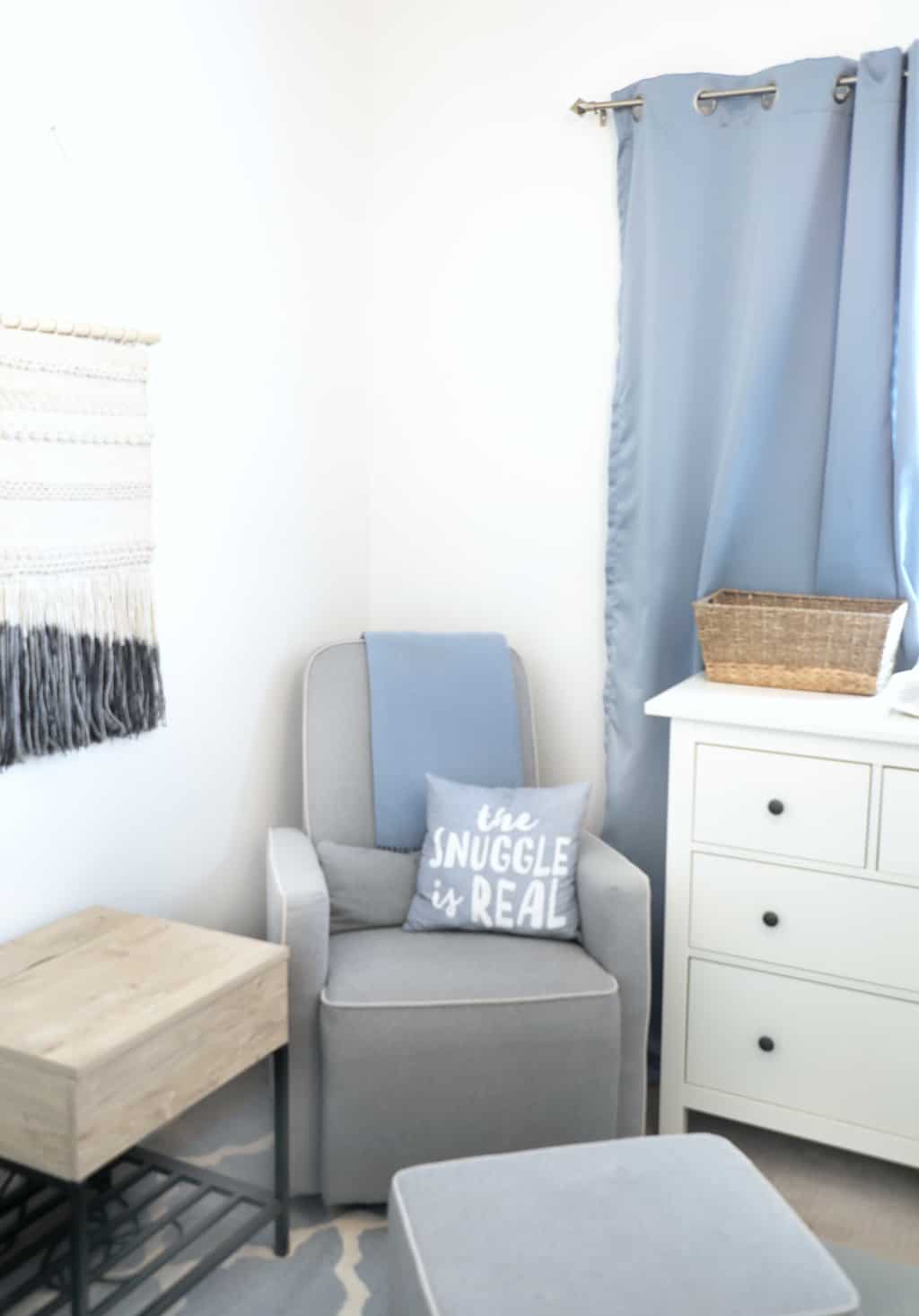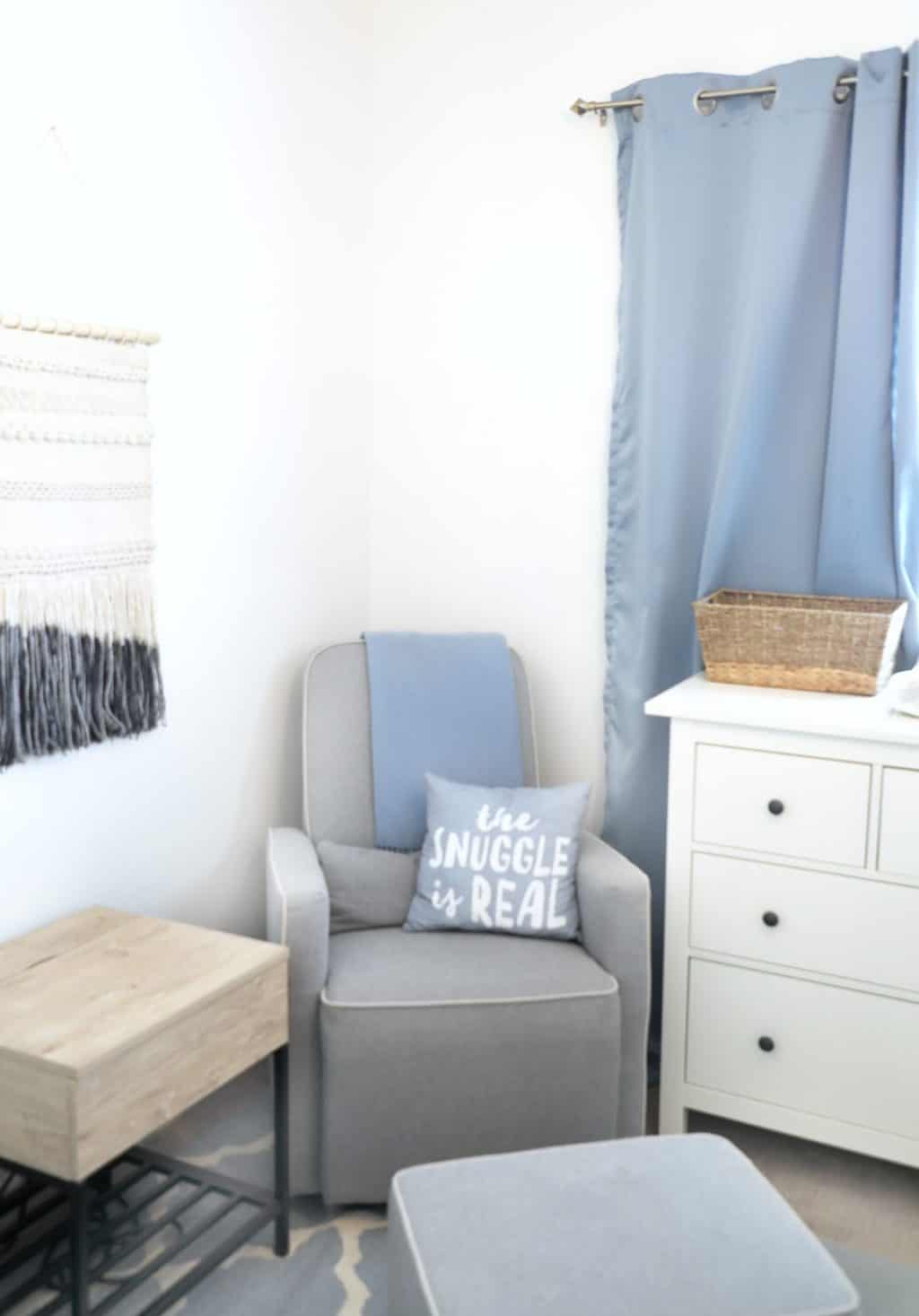 Grey Rocking Chair
A cozy rocking chair is an absolute must in any babies nursery! I love the look 0of this grey glider with white piping, but the best part is that it is comfortable, and it has held up so well! The positive of me taking my time to write this post is that I can say with surety this is worth the money! We have literally used it every day for over three years and it is still in great shape. Go check out the reviews!
The large white dresser is incredible quality also! We have had this one since my first son was born (almost ten years ago) and it doubles as a changing table.
The side table and diaper basket are from Target, the wall weaving is from Home Goods, and how darling is this "The Snuggle is Real Pillow?" The blue trellis rug and the blackout curtains I got on amazon.
Nursery Book Shelves
Reading is a big part of our family culture, and it is important for me to have books easily accessible in all my children's rooms. I decided to do natural wood floating shelves. Not only do these shelves make a beautiful focal point in the room, but the books are kept safe from little hands who don't know what to do with them quite yet.
I went through our book collection and picked out our favorite children's books that had blue covers. Thankfully we had plenty to choose from and it is a fun assortment. This also allowed me to incorporate lots of different shades of blue in the room easily, which was fun.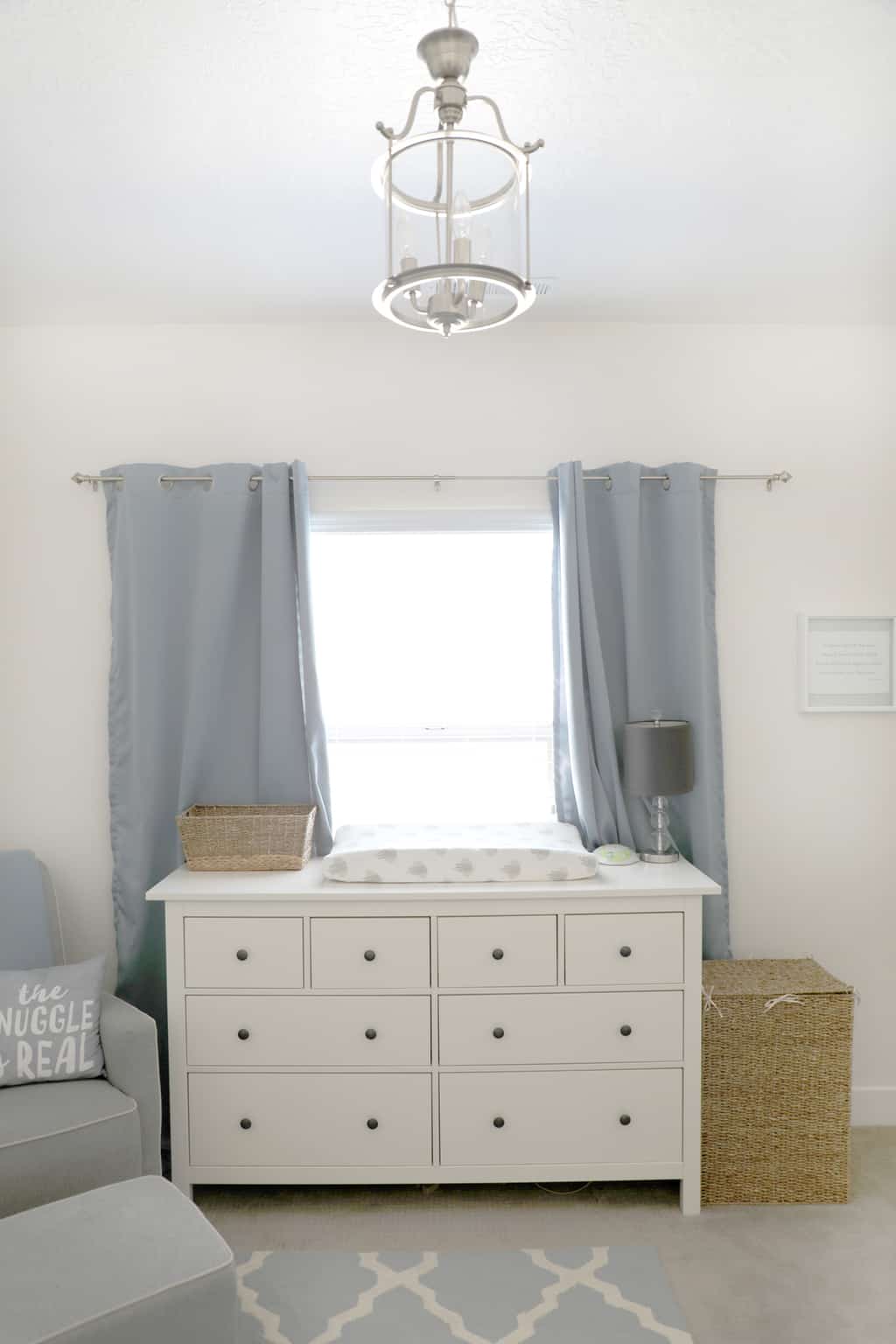 Nursery Lighting
Lighting is one of those things that can have a major impact on your space! I love this antique nickel three light chandelier we got for the nursery. If you want a cheaper flush mount option I really like this one.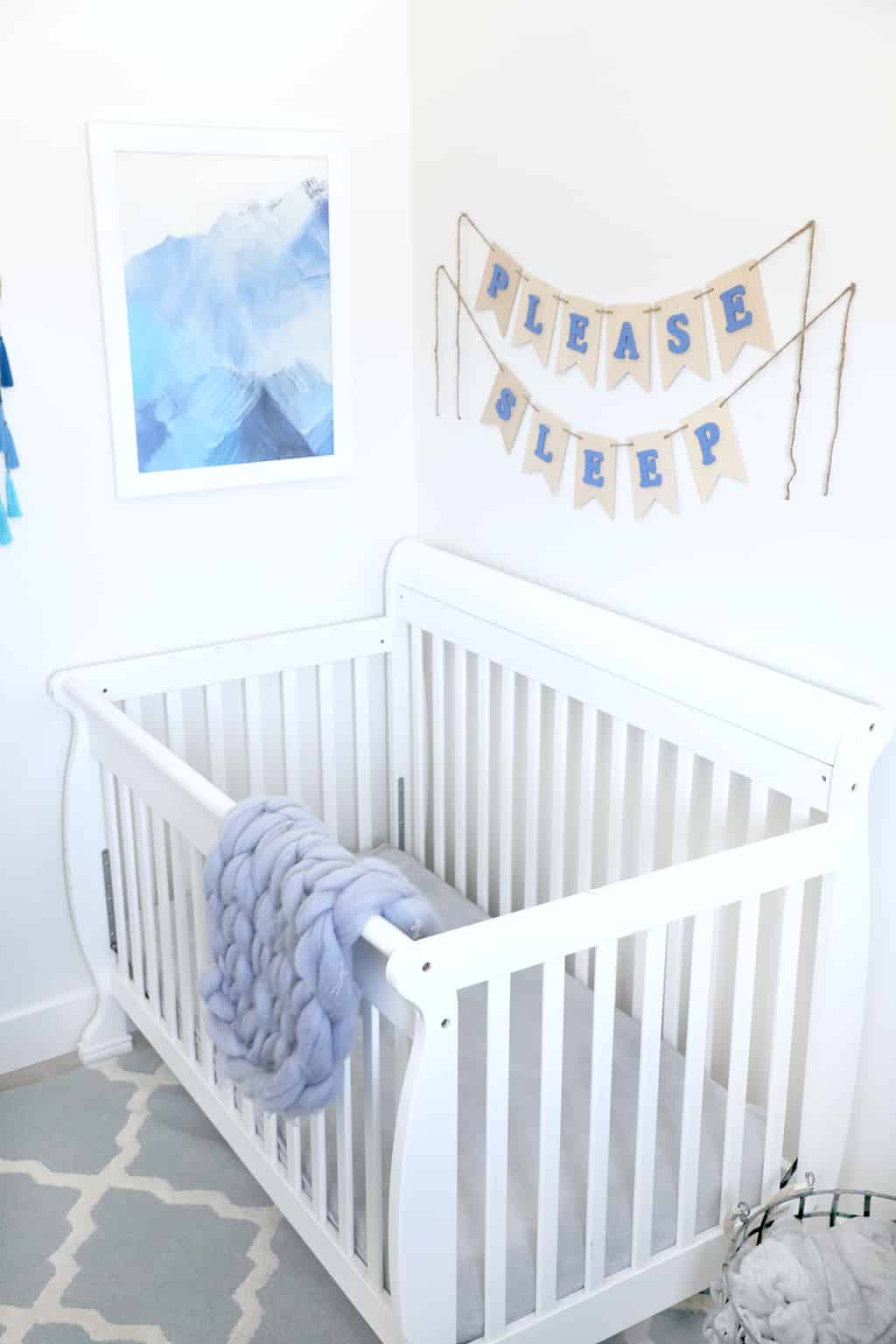 White Crib
We can't forget the most important spot in the room, the crib! We got this white convertible crib ten years ago when we had our first baby and it has held up so well. Here is an amazing mattress if you need one!
The blue mountain art is from minted. I love all the different shades of blue in it! I made the "please sleep" banner, and bought the small chunky crocheted blanket here.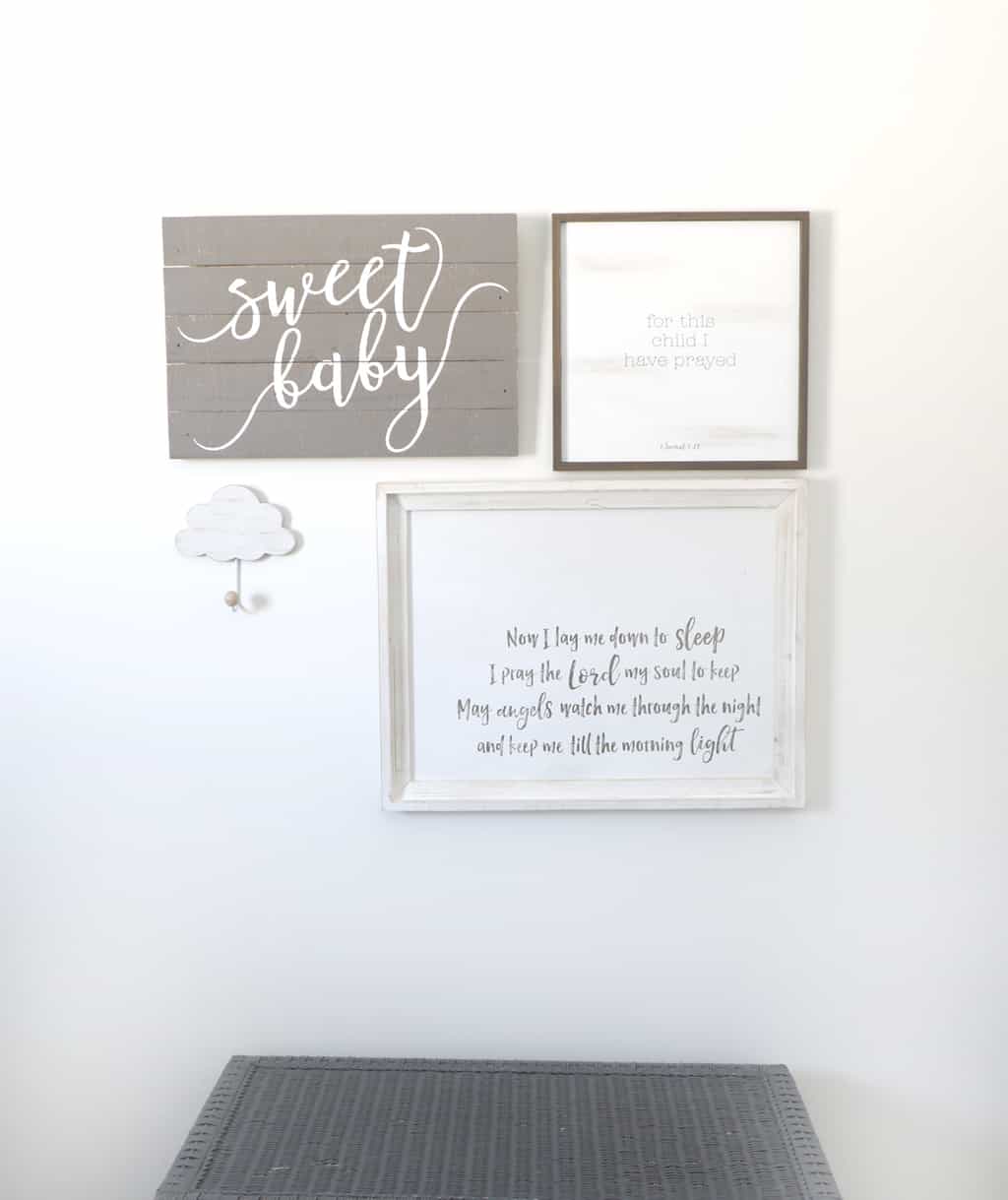 Blue Nursery Art
I thrifted the toy chest pictured above and spray painted it grey. I found the art for the gallery wall at Hobby Lobby. A sweet and simple finishing touch!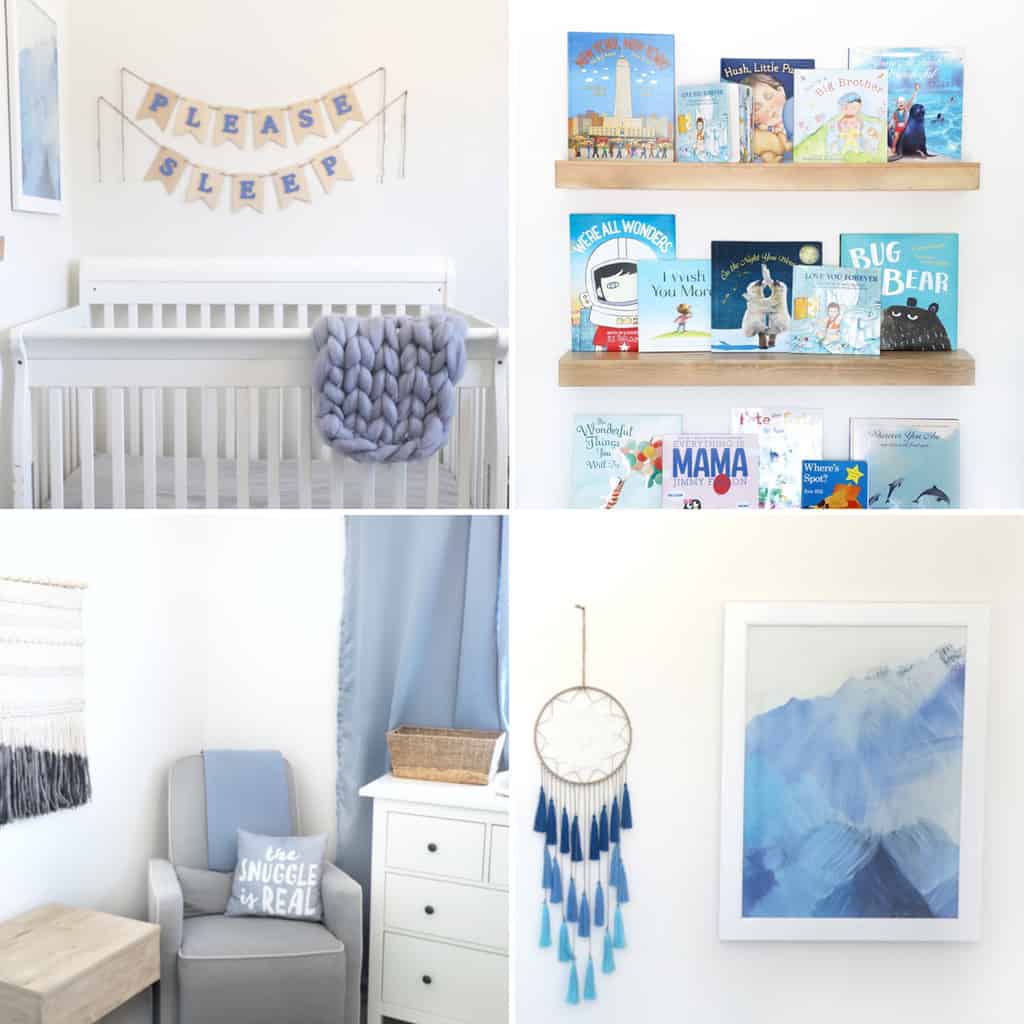 Well there you have it friends! What is your favorite part of Jude's grey and blue themed nursery? If you are interested in checking out other kids rooms we've done, check out Luke's Adventure Room or Nora's Whimsical Girls Room.
xo,