This post was created in partnership with Michael's, all opinions are my own. Thank you for supporting our sponsors!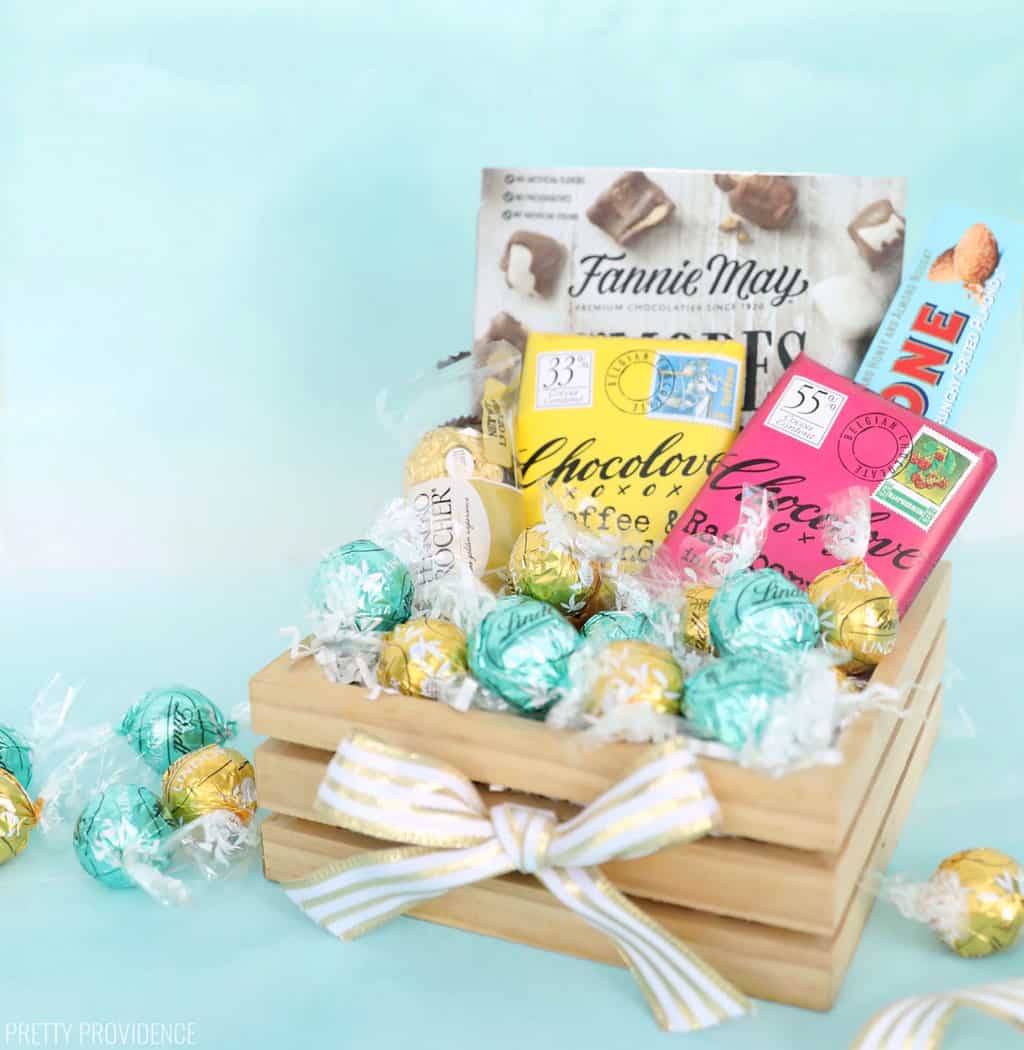 Have you ever gotten a box of chocolate as a gift and you are like "YES! Chocolate!" then been a little disappointed when you look through the little guide and realize that your favorites didn't make it into the assortment? It's kind of tragic when that happens! For Mother's Day this year I've put together a personalized box of chocolate. Nothing against traditional boxes, but next time you want to give someone a treat, why not try this DIY Box of Chocolate instead?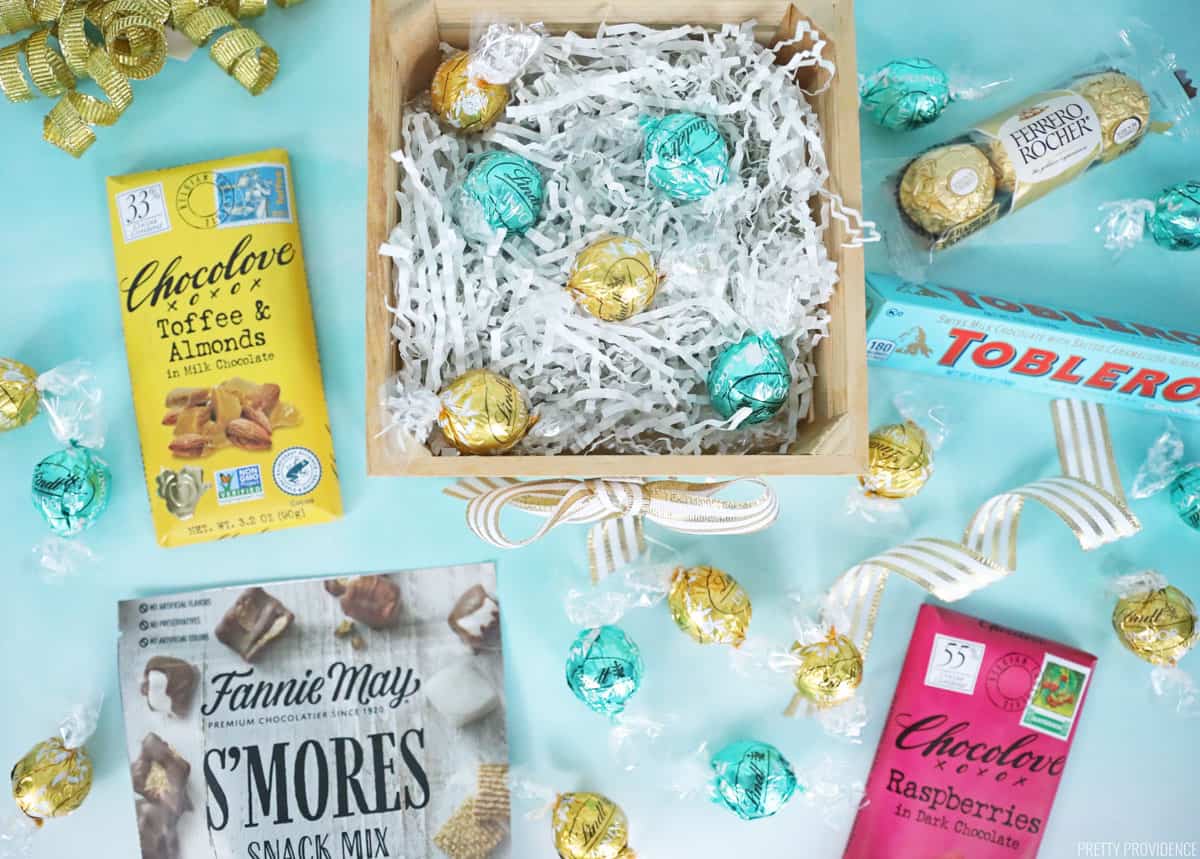 I saw the idea for this on You Are My Fave a few years ago and I had to re-create it. It's just so good. Here is the full how-to: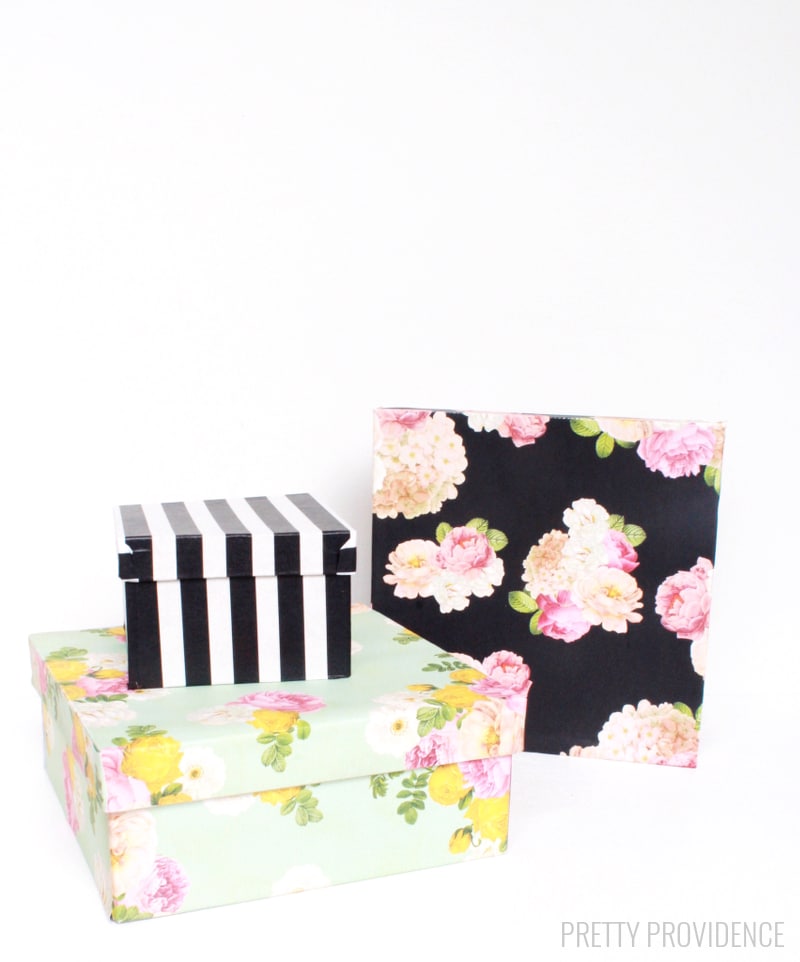 I wanted the box to be as much a gift as the actual chocolate, so I went to Michael's and got some paper maché boxes, then covered them with gorgeous papers from Heidi Swapp's spring marquee line. I padded the bottom with pink tissue paper and chose some of my favorite fancy chocolate to fill the box with.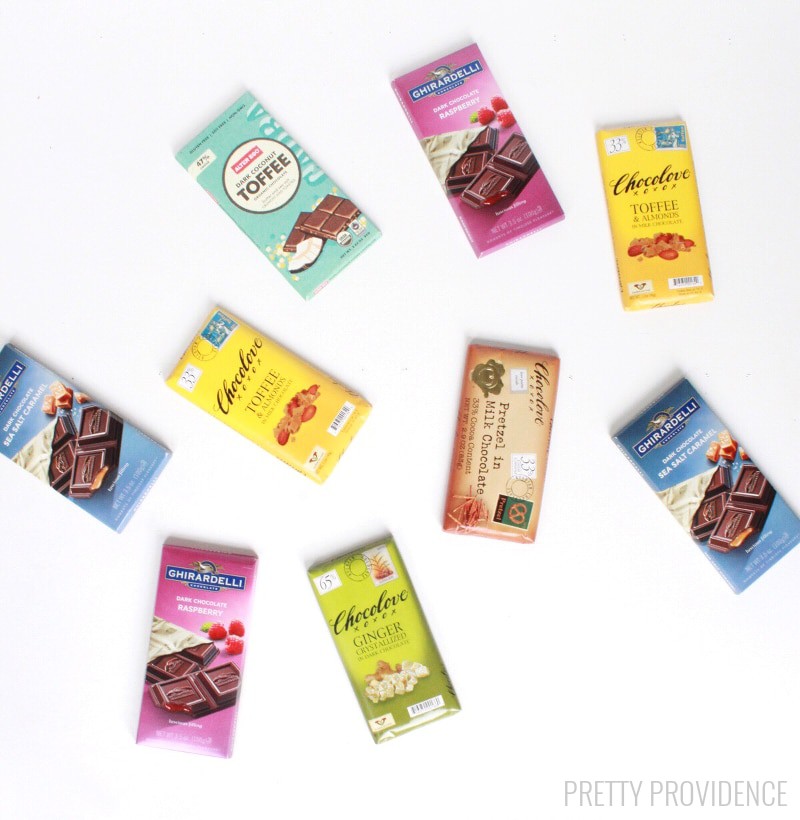 It doesn't hurt that the bars are also wrapped in pretty colors. Can I just say that Chocolove toffee + almonds in milk chocolate is DIVINE (all of Chocolove's flavors are, actually) if you aren't sure what to put in your box, go with that! I linked it on Amazon but it's actually much cheaper if you buy it at the grocery store. Usually I find them in the natural foods section.