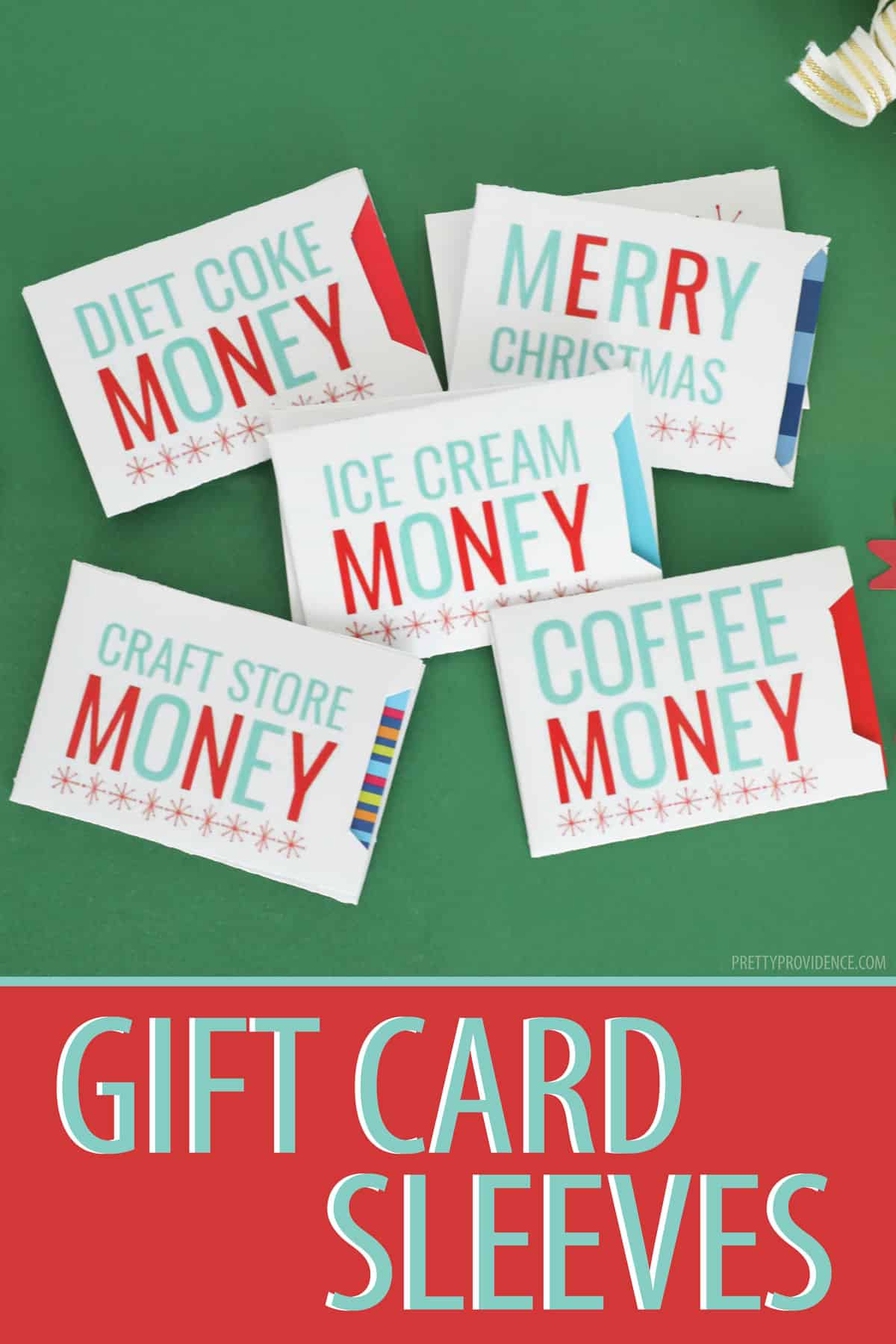 Are you planning on giving any gift cards this Christmas? Of course you are! I think back in the day when gift cards were new on the scene people used to think that they weren't personal or thoughtful, but now that stigma is gone. I love giving and receiving gift cards — they allow you to go experience something, whether that is driving through Starbucks on the way to work on a cold morning or spending an hour or two perusing every aisle of the craft store. Yes, gift cards are AWESOME. What's even more awesome is when you have a cool little jacket to put around them so that they stay warm. Kidding. They are just for fun- but they do make giving a gift card a little more personal and fun.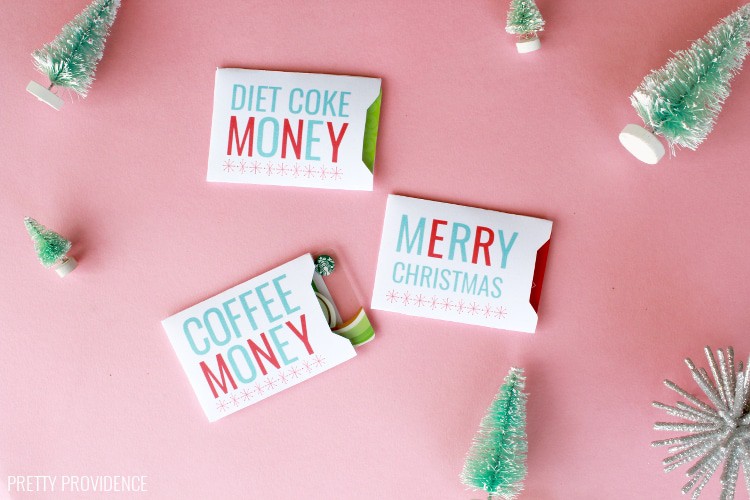 I made these free printable gift card holders for you guys to use this holiday season! I made sleeves for some of the most common types of gift cards that are given + a general Merry Christmas one for those that don't fit into the other categories! The craft store one & coffee ones are self-explanatory I think… I know that Starbucks gift cards are SO popular to give to friends and co-workers. Ice Cream money one could go around any ice cream place or even a grocery store gift card, and the Diet Coke one would be perfect for a Sonic gc (or Swig, for people Utah!)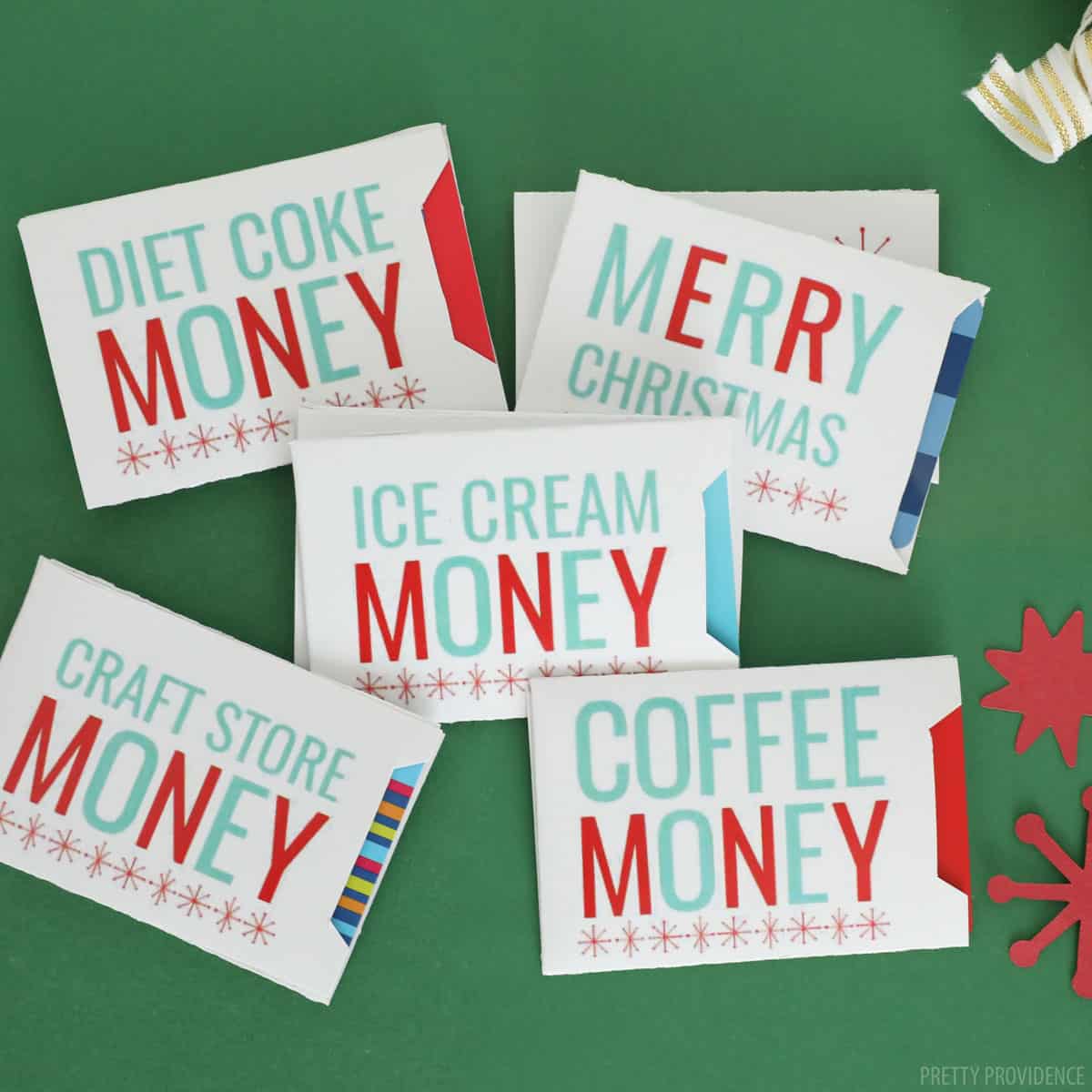 I also made a Movie Money sleeve which would be great for Netflix, Redbox, Amazon or Movie Theater gift cards. 4 birds, one stone! Click the links below to print the sleeve of your choice. I have them two per page in PDF format. When you print them you'll see that there is a very faint gray line around them, that's your cutting line. Cut them out carefully so they look like the one you see above, fold the inside lines in, then glue the back tab to the front of the sleeve. It's that easy.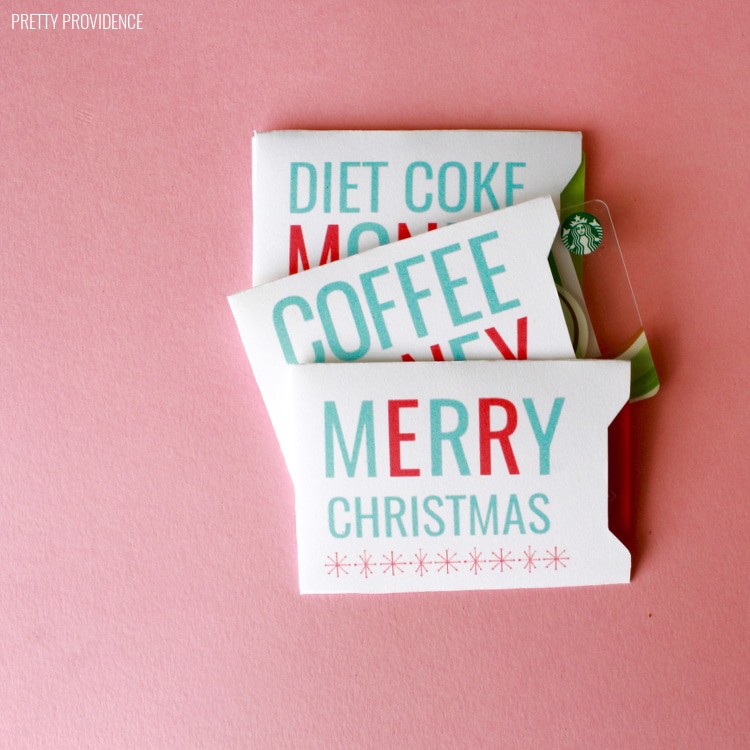 I hope you love these! Let me know in the comments what you plan to use them for. :)
You might also like these: