This post is sponsored by Lindt Chocolate, as always, opinions are all my own!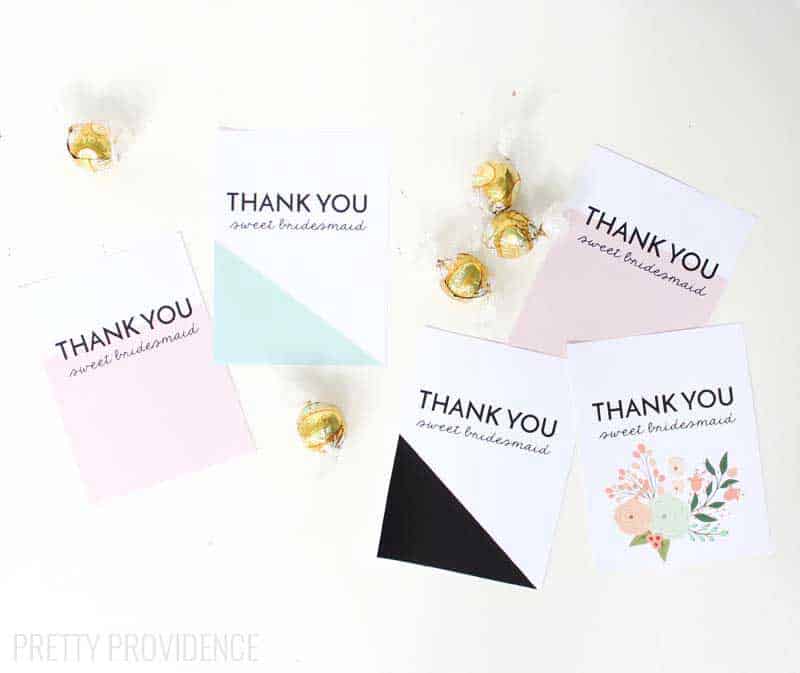 Who here has been a bridesmaid before? I have been in my share of wedding parties. My favorite thing about being a bridesmaid is getting to be involved in all the fun details of the wedding! However, it is kind of a tall order, too. That's why I think bridesmaids deserve a little gift for showing up to all those events and helping out wherever they are needed, not to mention wearing a dress of your choice. 
What better way to thank someone than with a heartfelt note and some delicious chocolate truffles? I literally can't think of a better way! I created some free printable cards that you can use to thank your bridesmaids. There are a few different designs and colors cause I know you're gonna want to coordinate this with your wedding colors.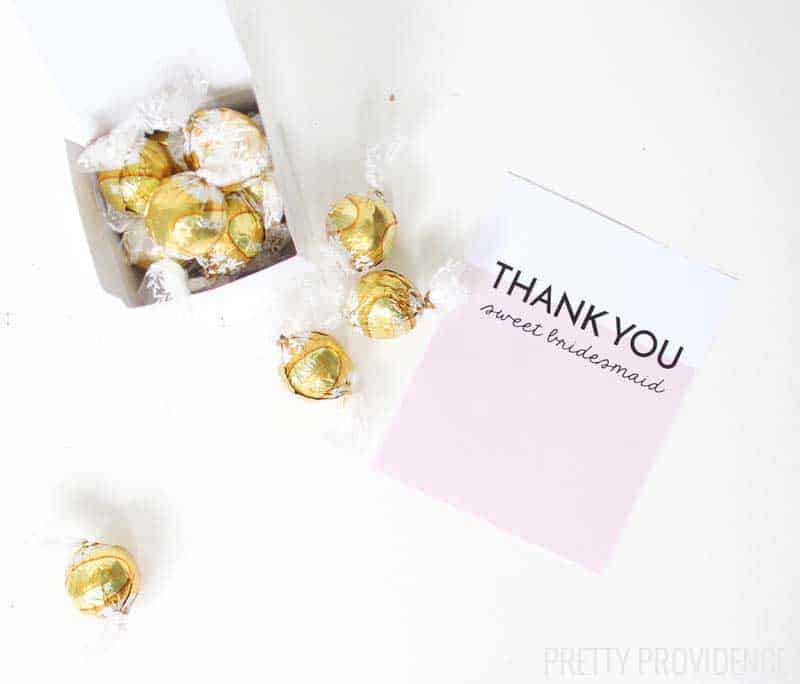 For the rest of the gift, get some Lindt LINDOR truffles – my personal favorite flavors are Coconut Milk Chocolate or White Chocolate (pictured.) These truffles are smooth, melty, and so good. Basically they are the ultimate indulgence. (Especially after all of the hard work and time bridesmaids put in– they deserve it!) They have so many and they all have pretty wrappers too, so you could get them in your wedding colors if you want! For this, gold seemed like the right choice.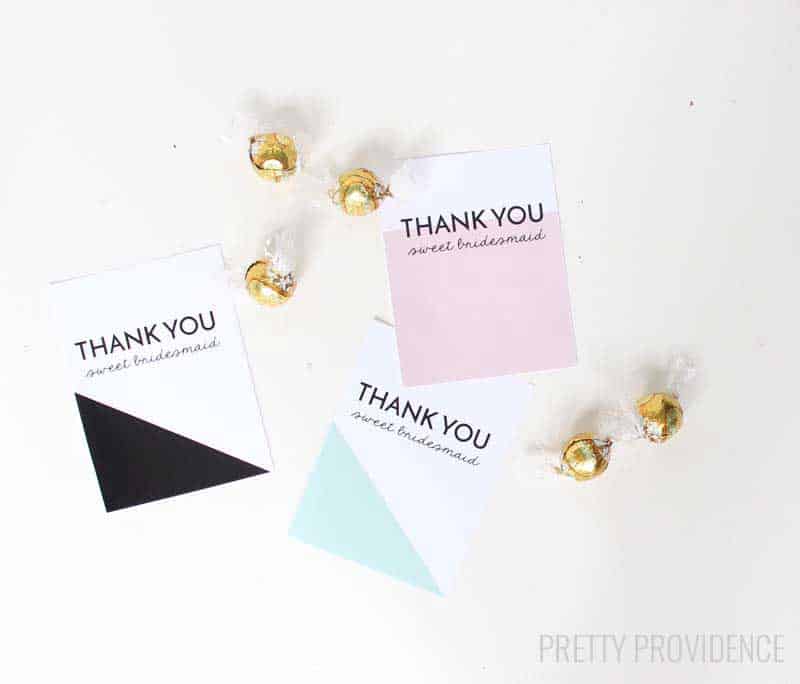 All of the cards simply say "Thank You, sweet bridesmaid." The rest is blank so you can add your own personal note. I personally think it works best to print these on card stock, but you could use normal printer paper too.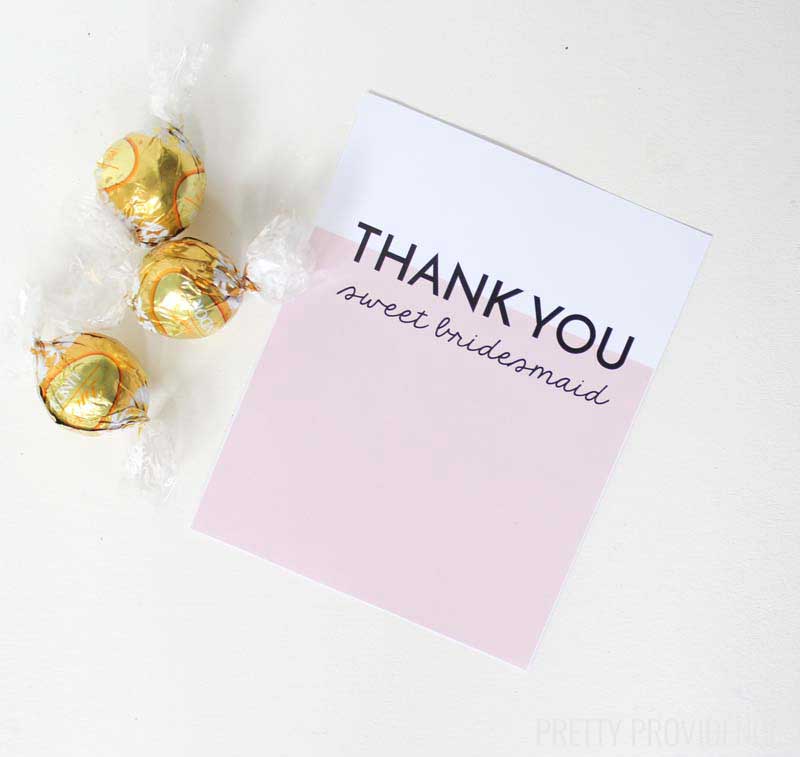 Most of my designs are colorblock but I had to throw one floral one in there just for good measure, you know.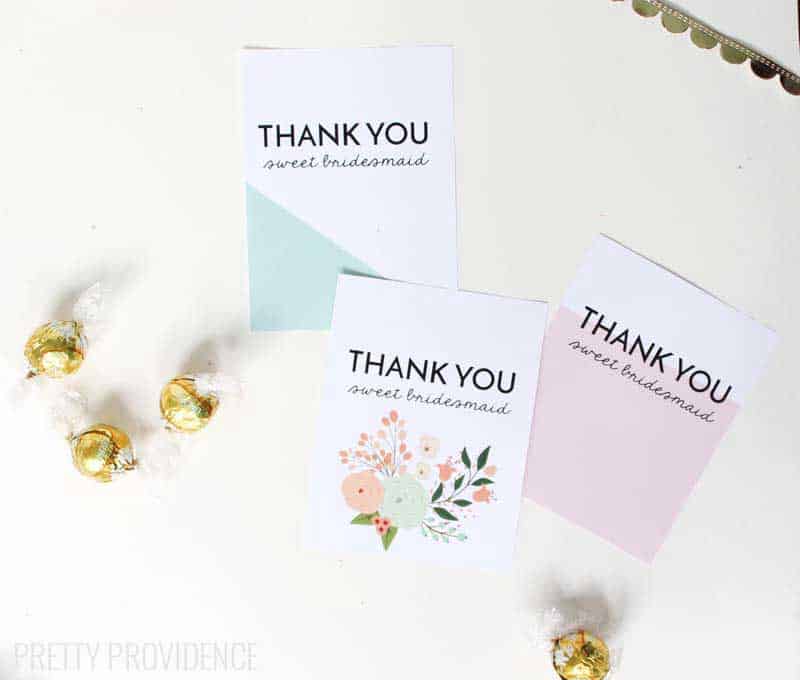 Black and white is always a classy choice.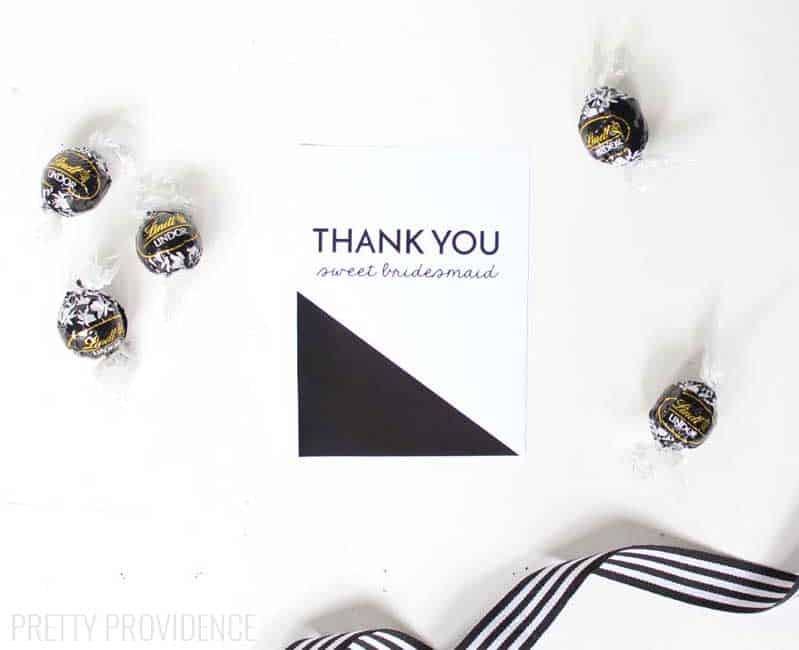 To print, just click on whichever card you want below, and a PDF file will appear. Download it to your computer and print! They will print two or four per sheet and you can just cut them out with scissors. Easy peasy.
These printables are under copyright and are for personal use only. If you wish to share them with others please only use one photo from this post, give credit and link back to this page for people to download! 
Update: by popular demand I have added some matching maid of honor and flower girl printables for a couple of the colors! Each page contains one Maid-of-Honor card and one Flower Girl card!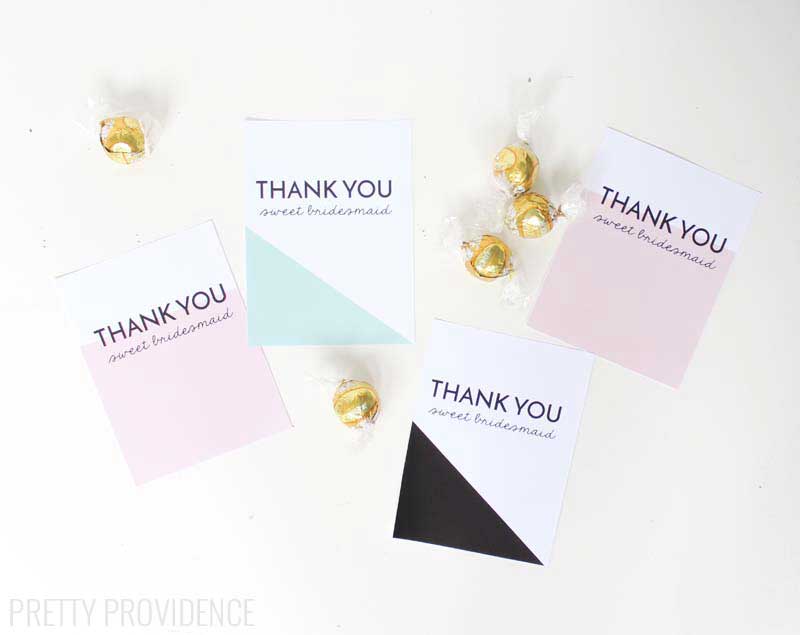 I hope you like these, ladies. I know your bridesmaids will! :) Check out our other wedding posts too:
| | | |
| --- | --- | --- |
| | | Cleaning Supplies Wedding Gift |