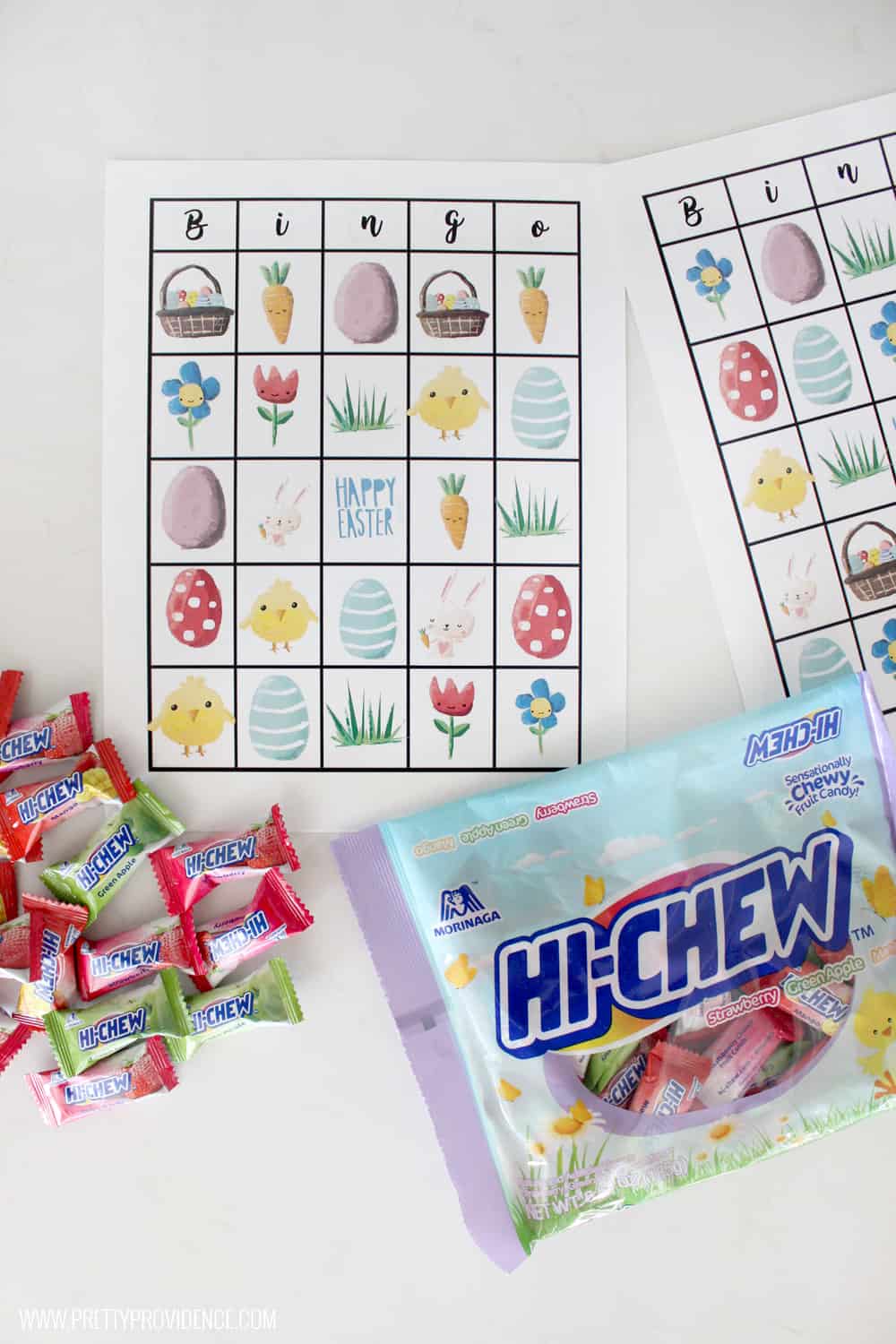 My kids are obsessed with bingo! Anybody else feel me on this?! As a mom, I love it because it is something that my four and five year old can totally play by themselves, but older kids and adults still enjoy as well! Because they love it so much I started making some themed bingo for holidays and they can't get enough of them! They are perfect for class parties, church classes, or just keeping the little ones entertained for Easter family gatherings! You can't go wrong with these babies. They're free, and so much fun!
I am in love with HI-CHEWs, and when I saw their new Spring Mix Bag had my three favorite flavors with green apple, mango and strawberry, it was a done deal. I may or may not be stocking up so that I can eat this mix all year! Haha. They are the perfect candy to use for BINGO because not only are they just the right size, but they are individually wrapped, so little hands don't get sticky until after the game is over! Plus, they are the perfect candy to have around after you are done for guests to sample. Something about these chewy delights made with real fruit purees just pleases taste buds of all ages! Plus, coming from a family with allergies, I love that they are both gluten free and nut free.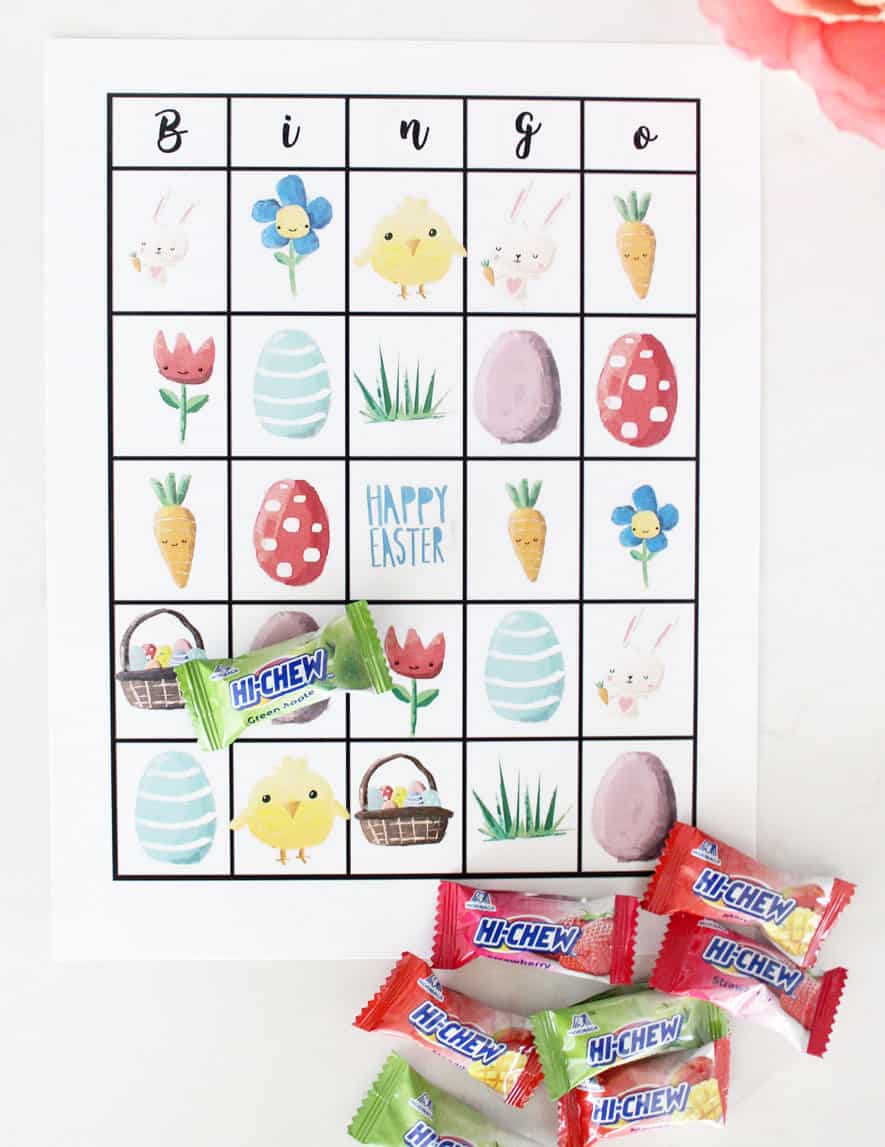 Seriously though, how cute are those boards?! I made 8 different cards, so if more than 8 people are playing you may want to split into two games (that or two people will get bingo at the same time). There are also three sheets of "calling cards." All you do is print your sheets, cut up the calling cards, grab your HI-CHEW Spring Mix Bag and you are good to go!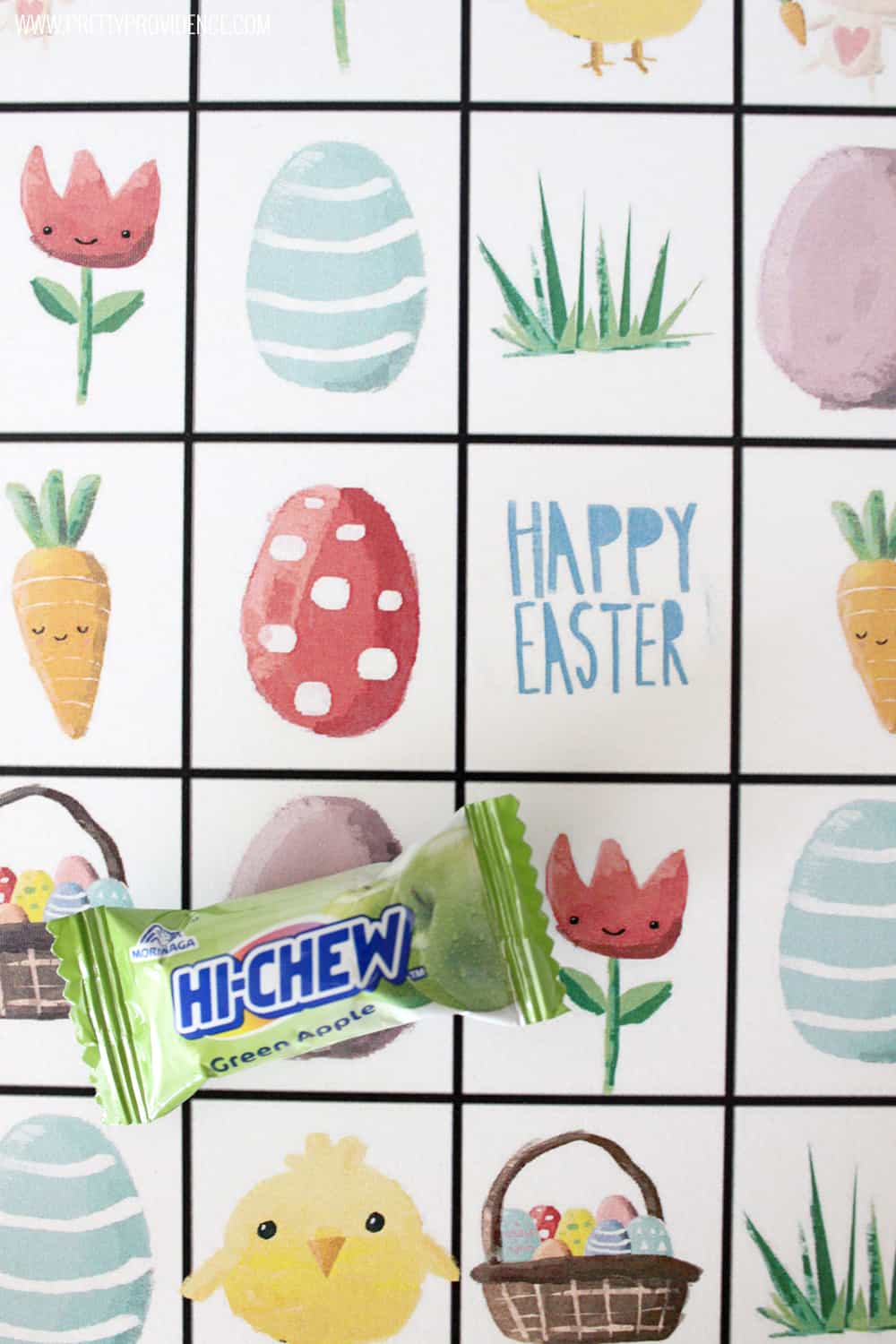 I like to laminate my cards as well so that they will keep year after year! Here is a link to my laminator, it's super cheap but works like a dream! Also, you can find the HI-CHEW Spring Mix Bag for $3.49 at Walgreens, K-mart or Meijer stores!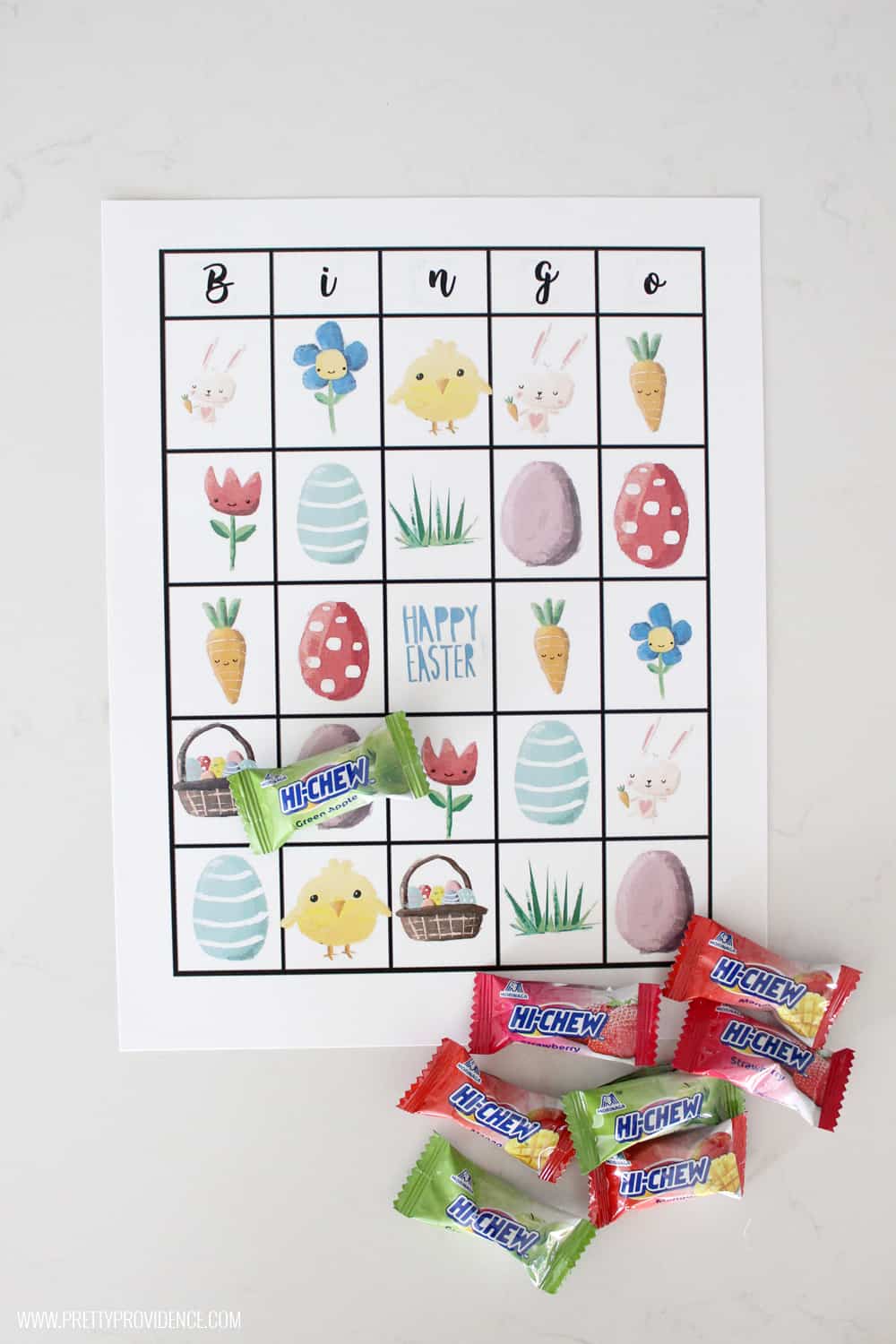 Well, there you have it! I hope you all have a lovely Easter celebrating with loved ones! If you need a fun and easy Easter treat check out this delicious Easter dirt cake!
Also, don't forget to check out these fun games from some of my blogger friends!
Kids Easter Printable Games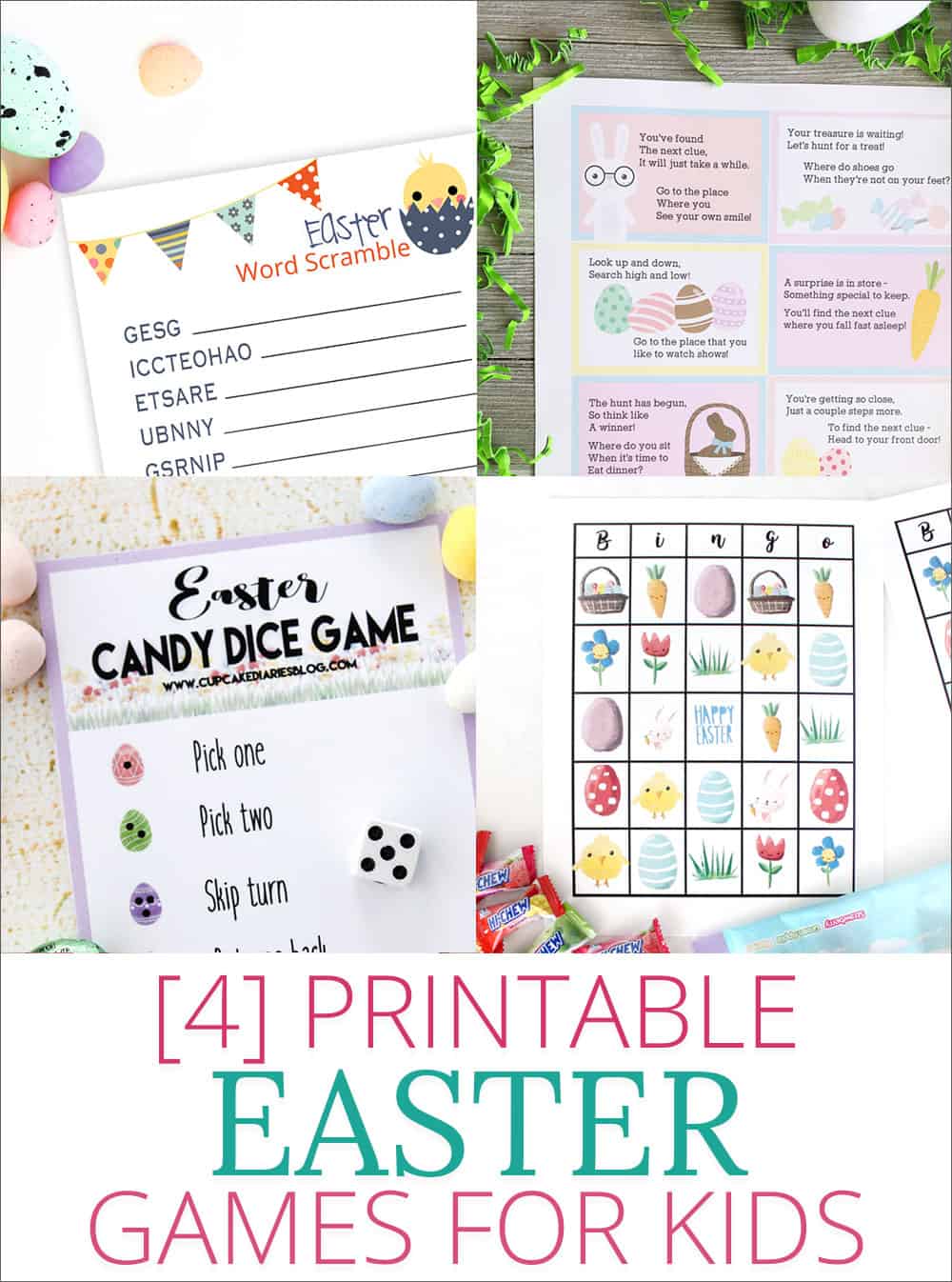 Easter Word Scramble – Over the Big Moon
Easter Scavenger Hunt – My Sisters Suitcase
Easter Dice Game – Cupcake Diaries
xo,

| | | |
| --- | --- | --- |
| | | |


| | | |
| --- | --- | --- |
| | | |