I friends! It's Annette from Tips From a Typical Mom. I'm so glad you're here today because I have a fun, cute, bright and colorful printable for you for Easter! Easter is one of my favorite holidays. I know I say that about every holiday, but Easter is special with the world coming back to life after a long winter. And the colors are pastel. Who doesn't love pastels? Today's fun printable is an Easter Bunny Bait Treat Bag Topper.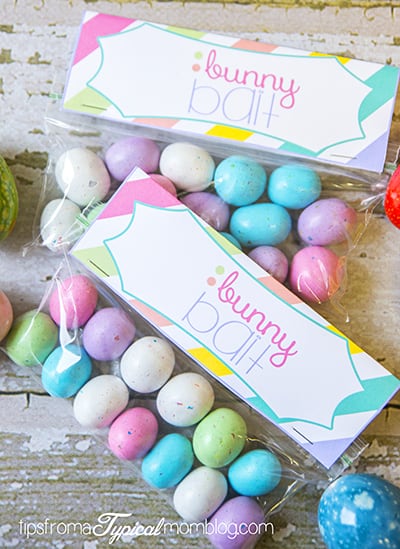 I used Brach's Malted Milk Eggs for the treats in the bag and the colors match perfectly with the printed bag toppers. How awesome is that? You could add any treat you would like. I used malted milk eggs but may I also suggest cadbury mini eggs?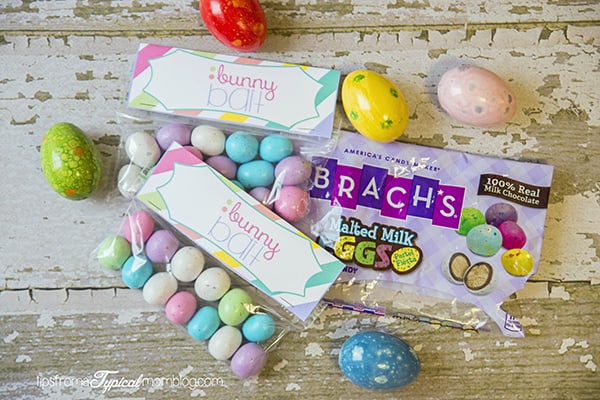 Alternatively you can add "real bunny bait" that you sprinkle on the lawn to attract the Easter Bunny to your house. On Easter Eve, just add dry oatmeal and glitter, then sprinkle on your lawn and the Easter Bunny can't resist!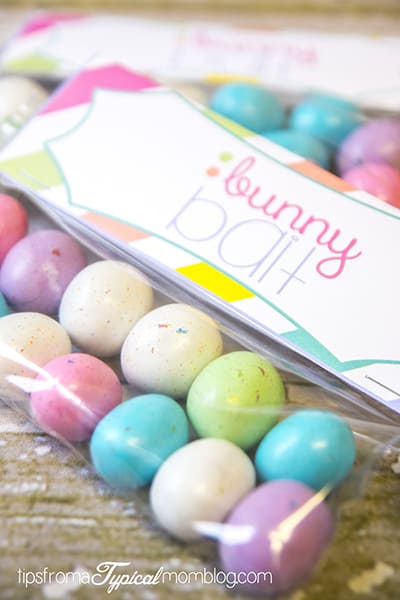 To get this printable to your printer, just click on the image below to open in a new browser. Then right click the image and choose "save image as" and save to your computer. Then you can open it and print it on a regular sheet of card stock.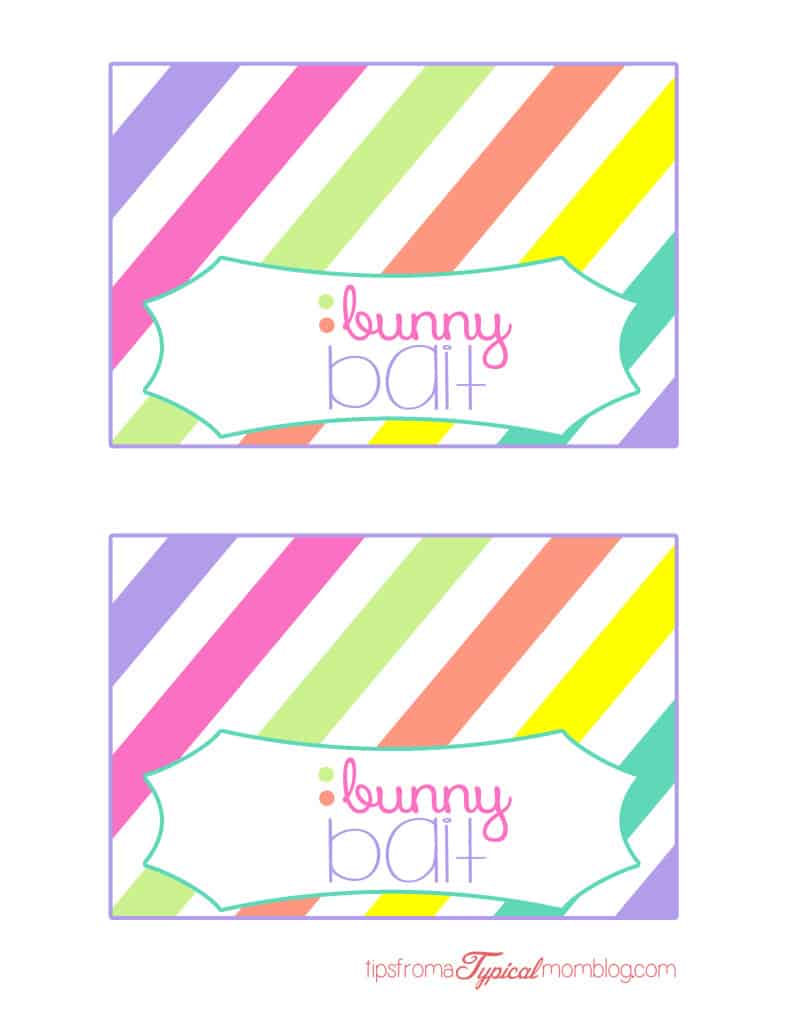 Cut out the rectangles, fold in half lengthwise and staple to the top of the filled snack sized zip top bags. Easy peasy!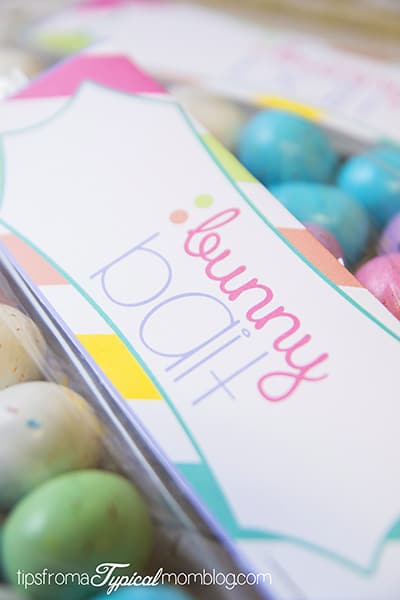 These would make a perfect Easter Party Favor for kids to take home with them. Or to give to friends and neighbors. Simple, cute and delicious. What else could you ask for?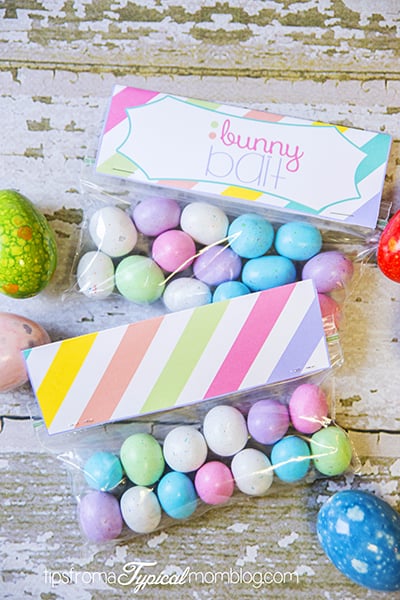 What are some of your favorite Easter Traditions?