This checklist is the perfect way to teach kids how to clean a car.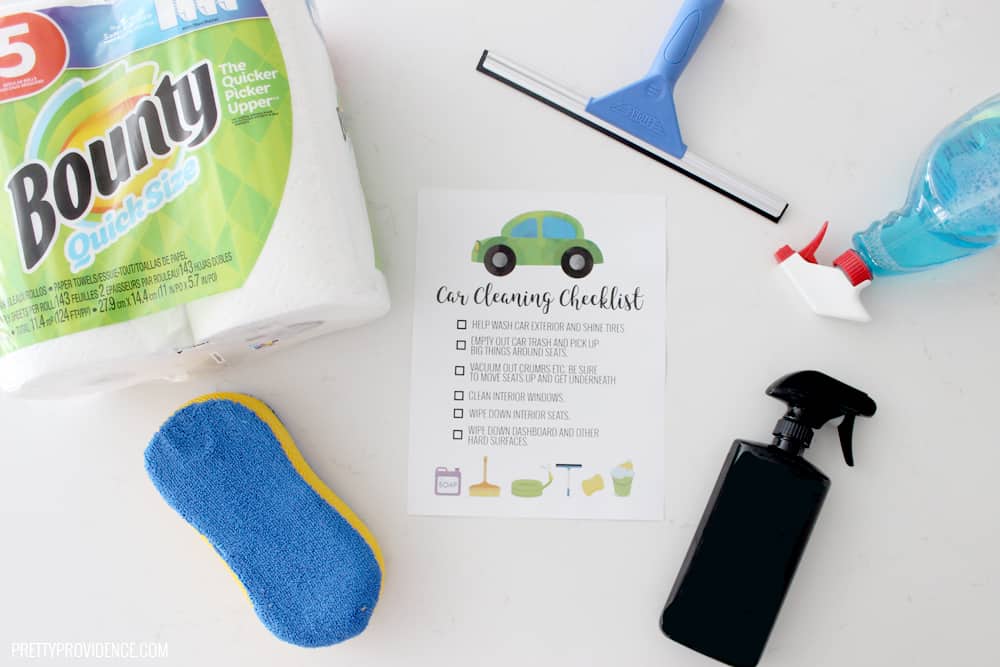 Thanks Bounty for sponsoring this post!
Like so many other people, every spring I get the itch to clean and de-clutter everything I own! This year I've been feeling an extra push to teach my kids how satisfying cleaning and work hard can feel! They already have Saturday chores, but they are getting old enough that my husband and I decided they are ready to learn how to help with a few more jobs, and the first one we decided to tackle was car cleaning! Cleaning out your car, even car detailing, is actually pretty simple once you break it down into steps. Check them out!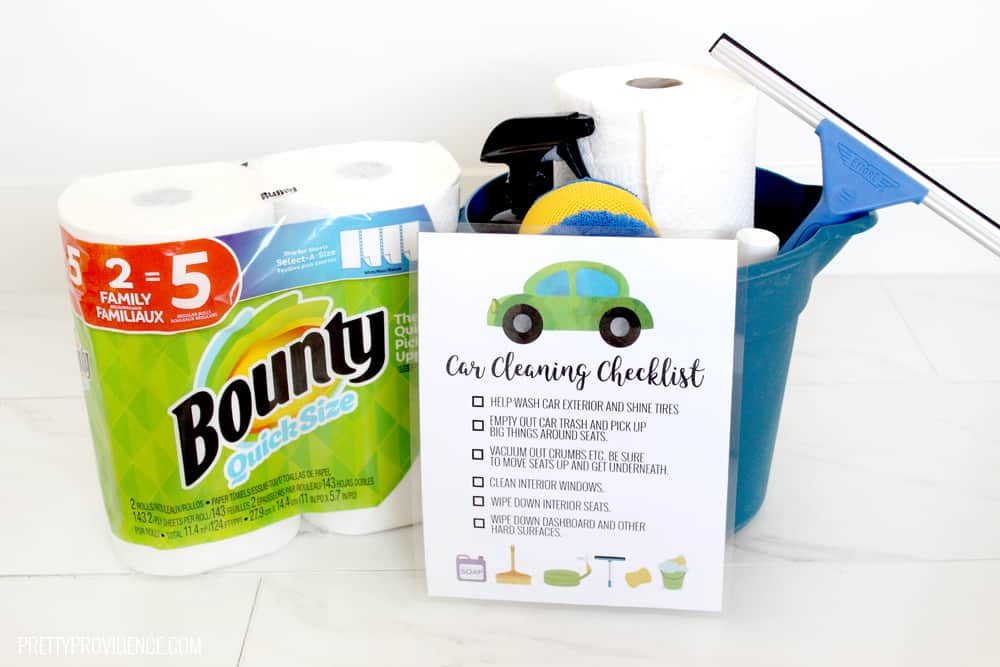 How to teach kids to clean a car
Gather your supplies! I decided to make this cute checklist (you can download and print your own here) and gather all the supplies in one bucket to make it extra simple for my kids to tackle cleaning the car each week!
Also, I wanted to mention that the NEW Bounty Quick-Size Paper Towel rolls have been added to the list and are our FAVORITE. We literally use them for everything. They are super durable and seem to last forever.
Car Cleaning Supplies:
–Bounty Quick-Size Paper Towels
-Bucket
-Car Washing Soap
-Interior Car Cleaner
-Window Cleaner
-Window Cleaning Tools
-Leather Cleaner
-Tire Shine
-Trash Bag
-Vacuum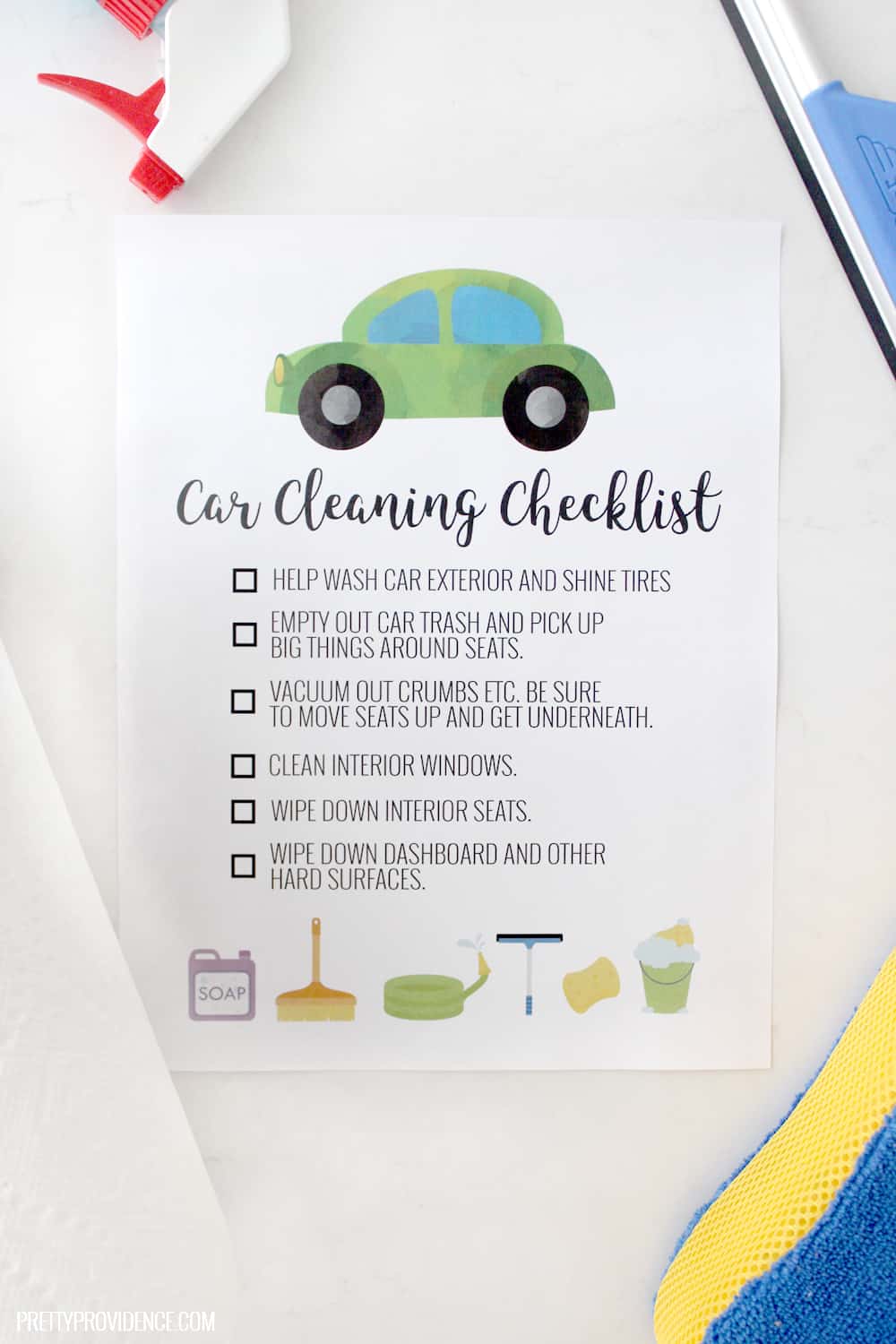 Now that you have all the supplies you need it's time to get to work! We've found that when it's warm, our kids love getting in their swimsuits and getting out the hose to wash the exterior of the cars – so we do that part last as a reward. ☺
Car Cleaning Tricks:
-Make sure to take out any car seats and mats before cleaning.
-Work from the top down. We have the kids clean the windows first using window cleaner and the Bounty Quick-Size Paper Towels. Next, use the leather cleaner, interior car cleaner and your paper towels to wipe down the seats, dashboard etc. This way you can push all the crumbs to the floor before you vacuum!
-When you are vacuuming, move the seats all the way forward and then all the way back, so that you can get all areas to the best of your ability.
-Use a plastic credit card with a Bounty paper towel sheet folded over it to get hard to reach creases and crevices.
-Keep a can of air freshener in your car door to spray when you're done. You can spray it anytime there is an unwanted smell or before guests ride in your car, and it will last a lot longer than a car air freshener!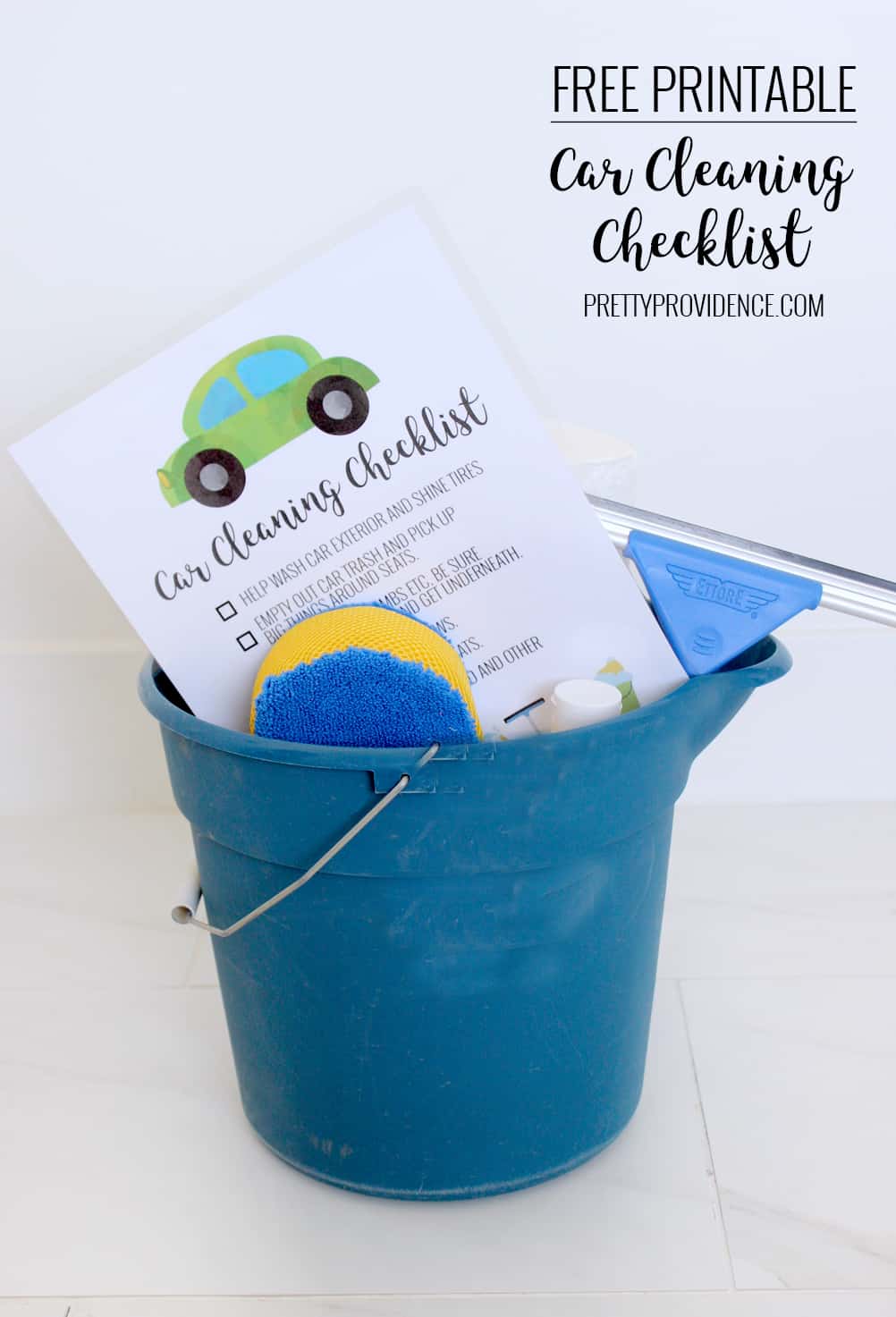 Since the kids have to help with the car cleaning now I have already noticed a difference on how hard they try to keep it clean during the week. Funny how that works, isn't it?!
I'll say it again – don't forget to use the code 5QUICKBOUNTY to buy your own 16 pack of Bounty Quick Size Paper Towels on Amazon for all your cleaning needs!
Good luck car cleaning!
xo,


Shop This Post:
This is a sponsored conversation written by me on behalf of Bounty. The opinions and text are all mine.