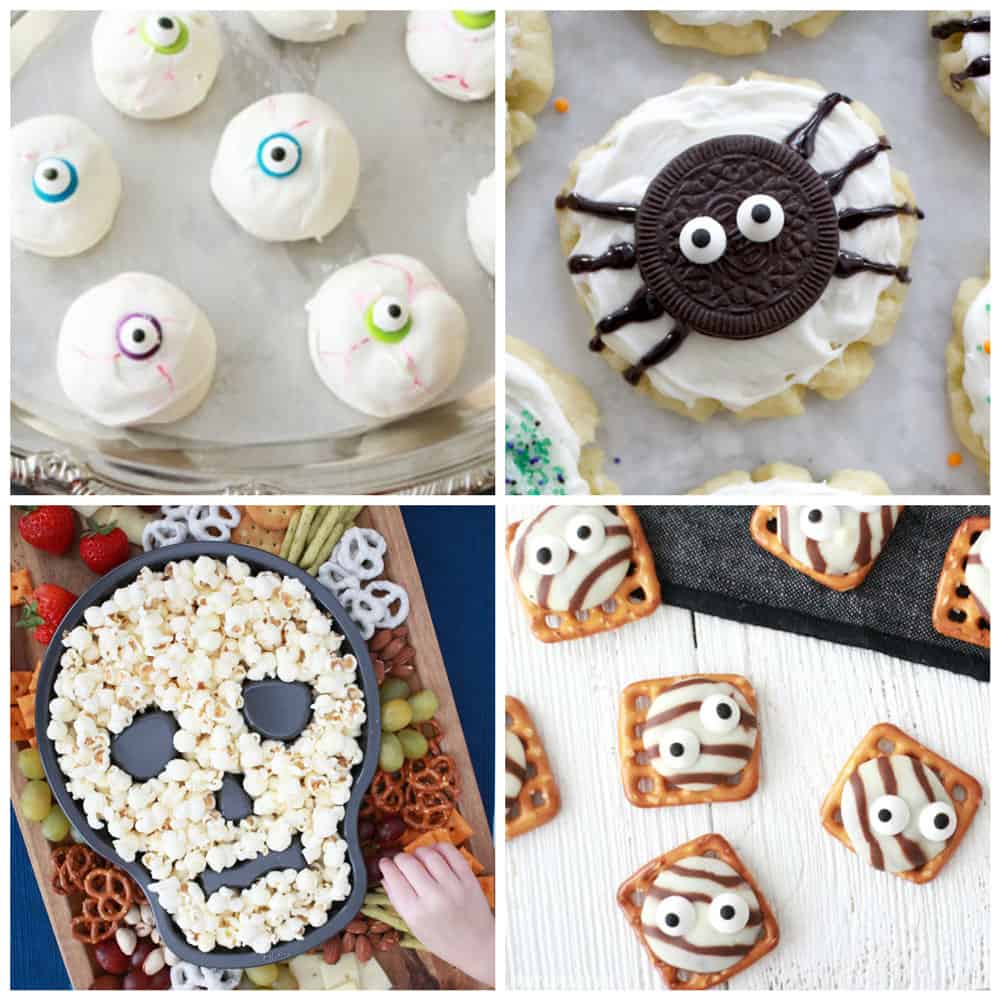 Since I've had kids, I have fallen in LOVE with Halloween. I used to think it was just okay, but doing all of the fun Halloween traditions with them is just magical. I love dressing them up, taking them to parties, going trick or treating, and of course, making fun Halloween treats! They get so excited to help me make the treats too, especially when it's time to add the candy eyeballs.
ALL the best fun and spooky Halloween treat ideas!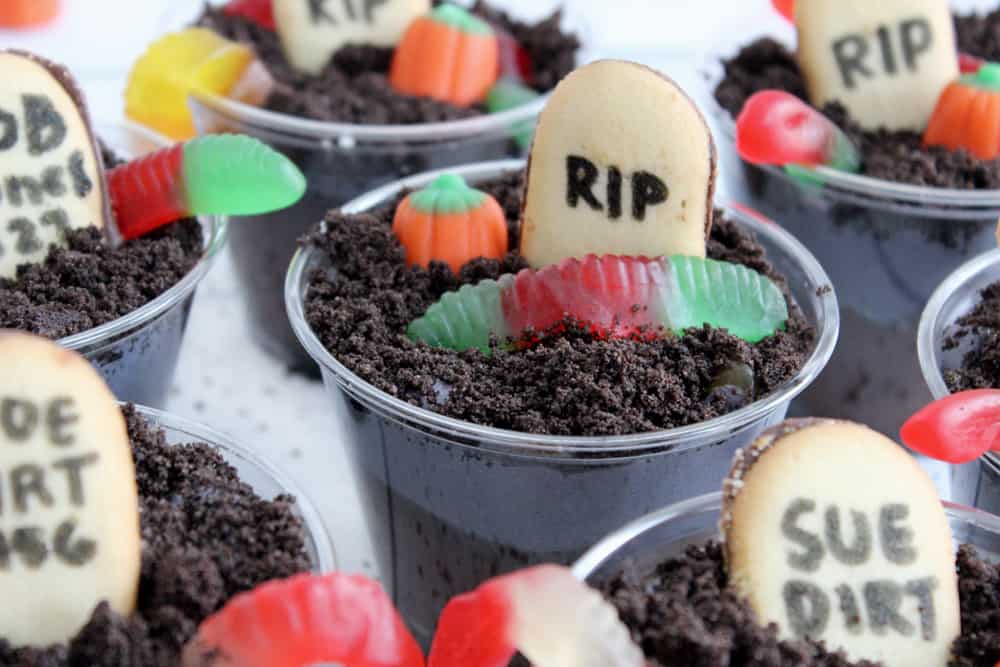 You can't go wrong with these delicious Halloween Dirt Cups made with chocolate pudding and a sweet cream cheese layer!
These Halloween Test Tube Treats from Over The Big Moon are so fun.
Halloween Cake Ideas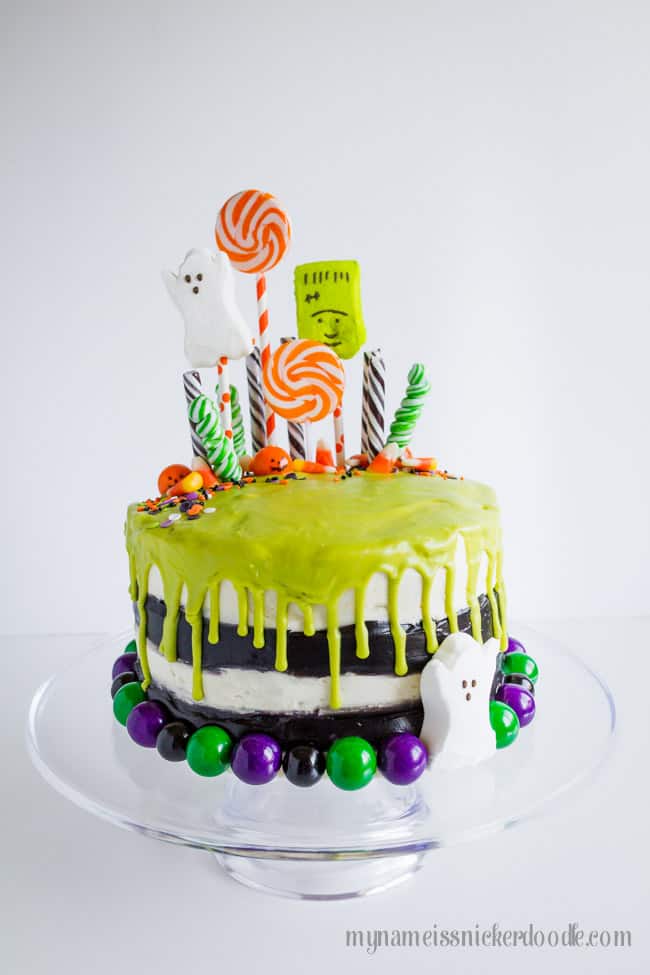 The Halloween Candy Cake from My Name is Snickerdoodle is a show-stopper, so fun for a party!
This Graveyard Cake from I Heart Naptime is SO cute and super spooky.
Frankenstein Treats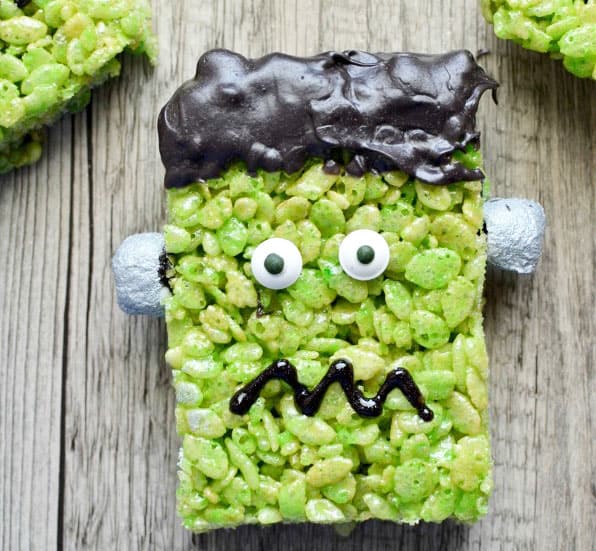 We love making these Frankenstein Rice Krispie Treats every year. They're super easy and fun!
You have got to see how cute Frankenstein Cupcakes are. Cute and creative idea!
Eyeball Treats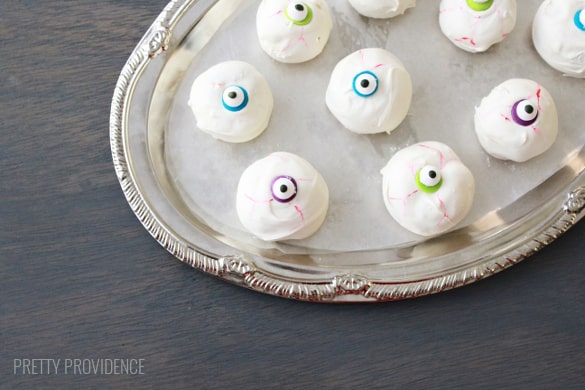 We love our Eyeball Cake Bites something fierce.
Oreo Cookie Eyeballs from 100 Directions look really fun and easy too!
Candy Corn Treats
This Candy Corn Cookie Bark from Your Homebased Mom looks sooo good.
I am dying to try these mini Candy Corn Cheesecakes from I Heart Naptime!
Spider Treats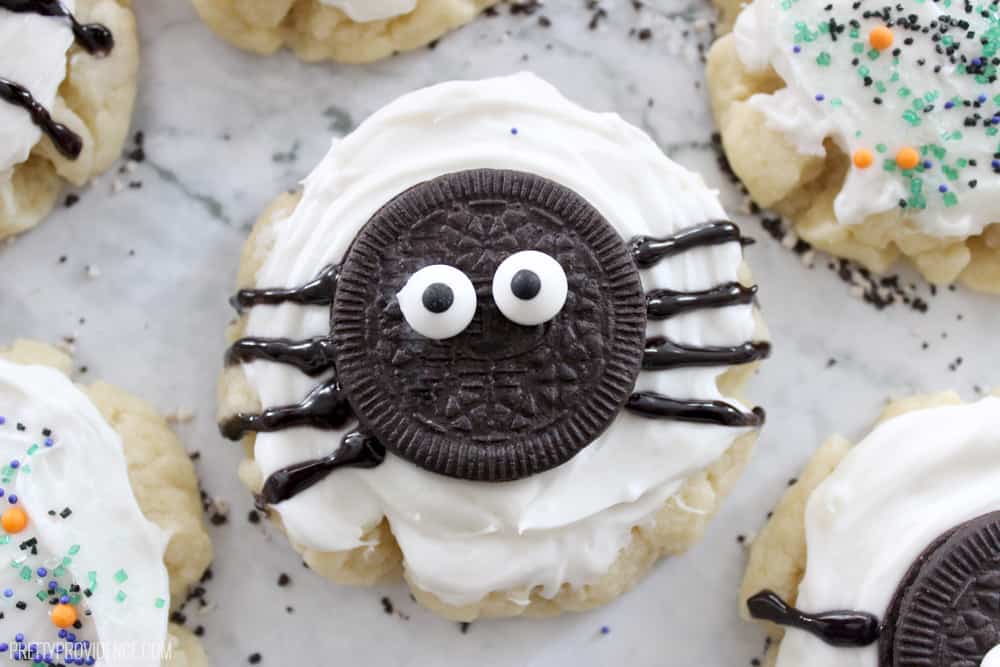 Ghost Treats
Mummy Treats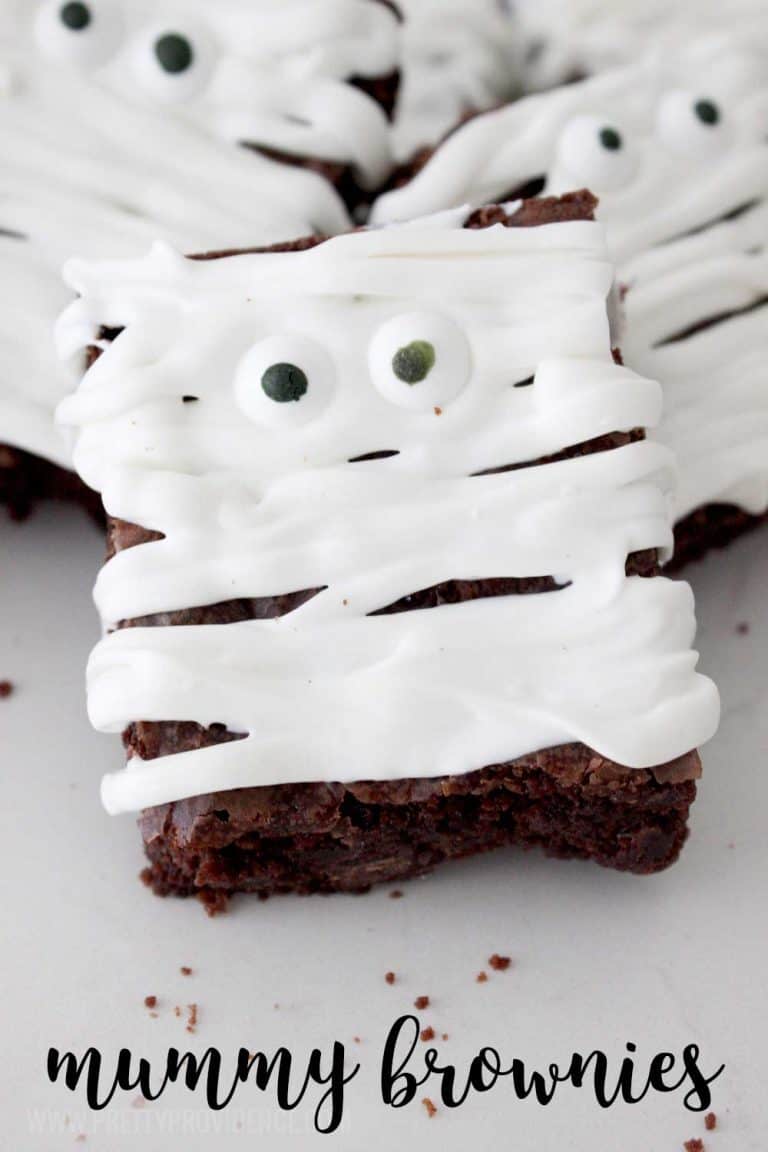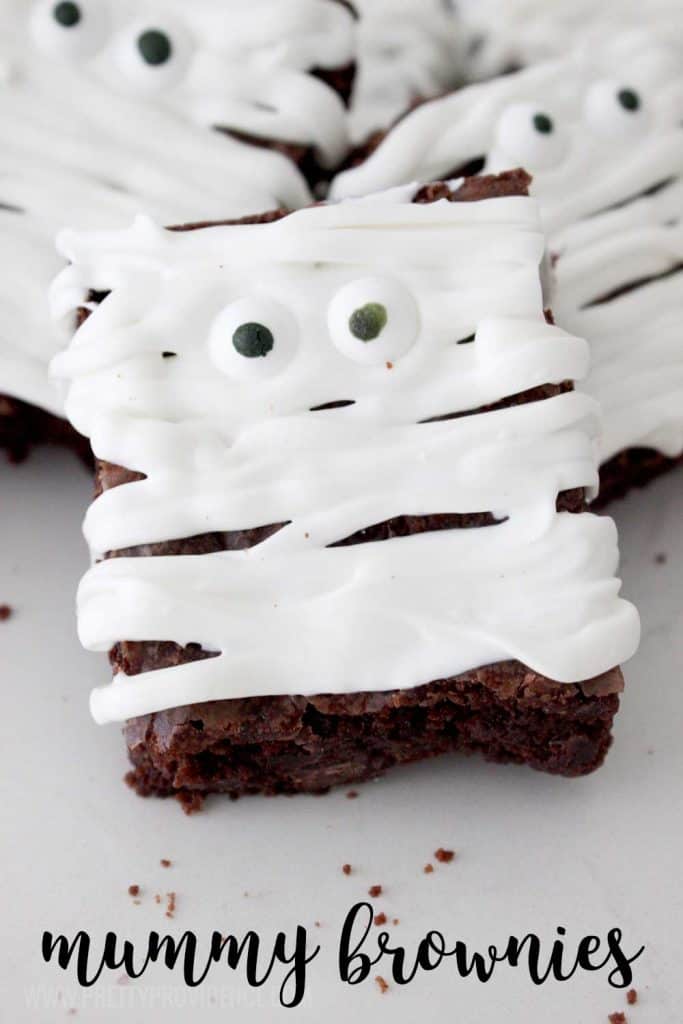 Brownie lovers unite! These Easy Mummy Brownies are a cute and delicious classic.
I can't even with these adorable Mummy Cookie Pops from How Does She.
Pumpkin Treats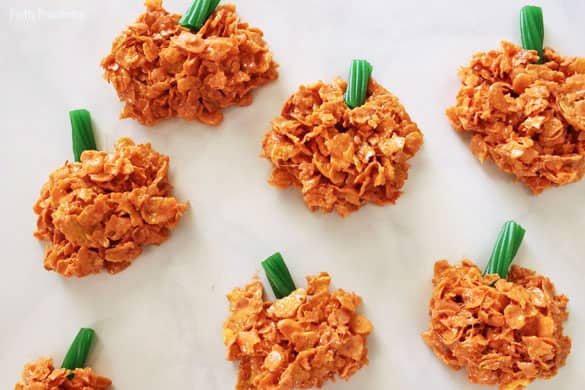 You will love these Easy Cornflake Pumpkins – they taste better than rice krispies (just saying!)
My kids would go crazy for these Minecraft Creeper Pumpkin treats from Over The Big Moon!
Witch Treats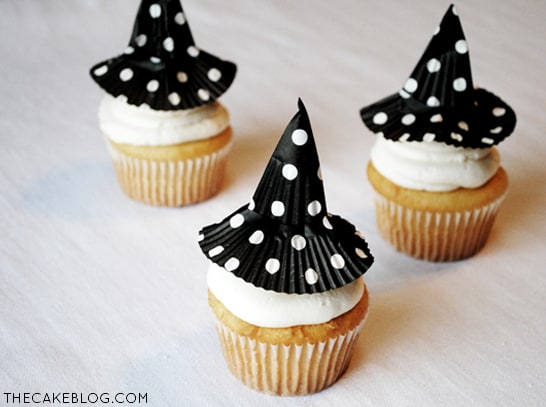 Okay these Cupcake Liner Witch Hats are a dream come true – easy but SO fun and witchy!
Love the Pretzel and Cheese Broomsticks idea from One Little Project.
Monster Treats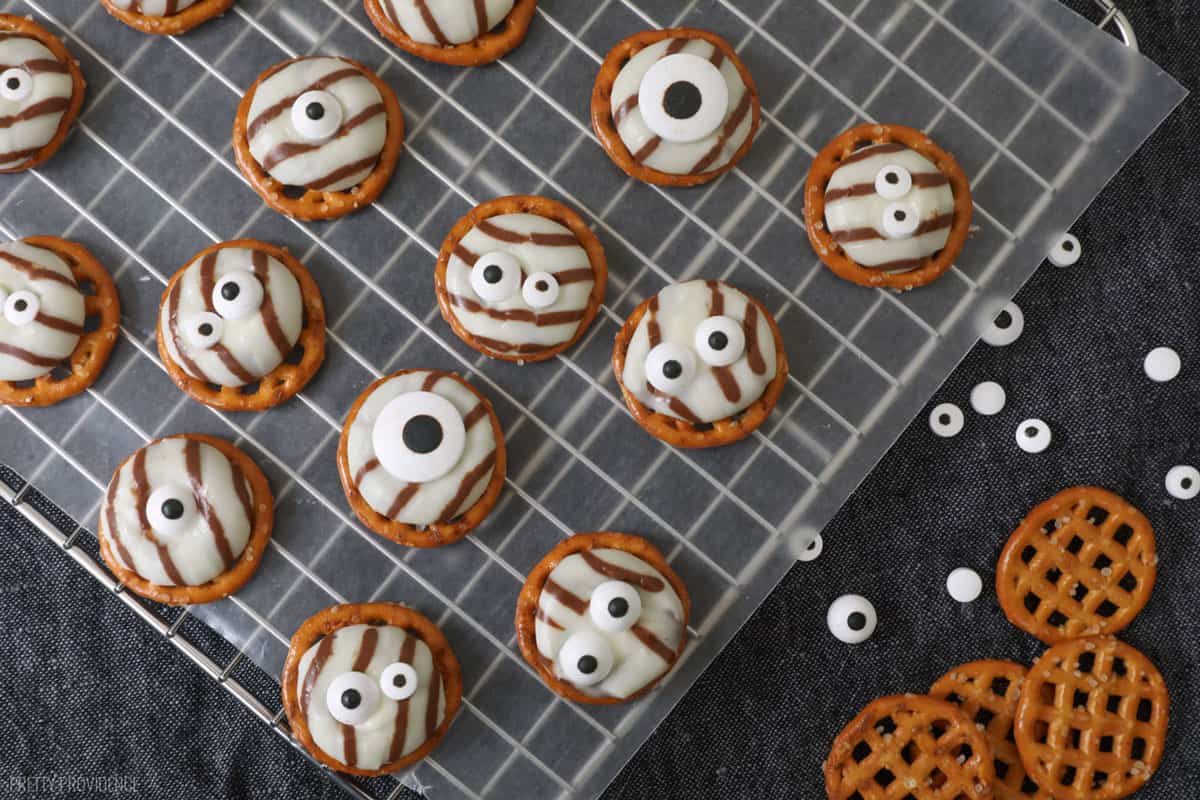 I love Pretzel Hugs and they aren't just for Christmas! Make these Monster Pretzel Hugs and thank me later.
This ooey gooey Monster Marshmallow Popcorn is to die for. Perfect for a Hocus Pocus movie night!
Ooh, these Halloween Bat Ding Dong Treats from My Name is Snickerdoodle are so fun!
Halloween Snacks
This Sweet and Salty Halloween Snack Board is perfect for a party – you can mix all of your favorite party snacks together!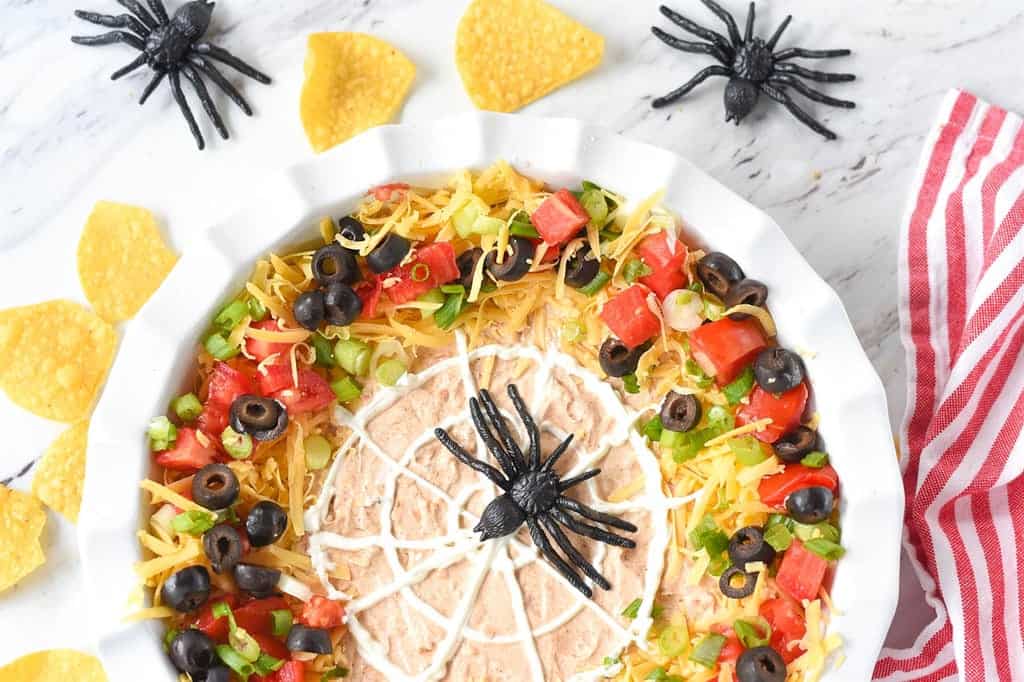 This Halloween 7 Layer Dip from Your Homebased Mom is fun and the spider web on it is totally creepy! Perfect for a party!
Before I sign off, our friend Amy has an awesome tutorial on How to Make Candy Googly Eyes – I'm totally gonna try this instead of buying mine next time!
The question now, is how do I choose which one to make? I definitely need to have a Halloween party to make use of all of these fun ideas.
xo,
Jessica and Sarah
P.S. If you are into Halloween stuff, make sure you check out these awesome DIY Halloween costumes and this adorable DIY mummy wreath!