Free printable Halloween pillow boxes, perfect for class parties, church classes, or giving a special little Halloween treat to your loved ones!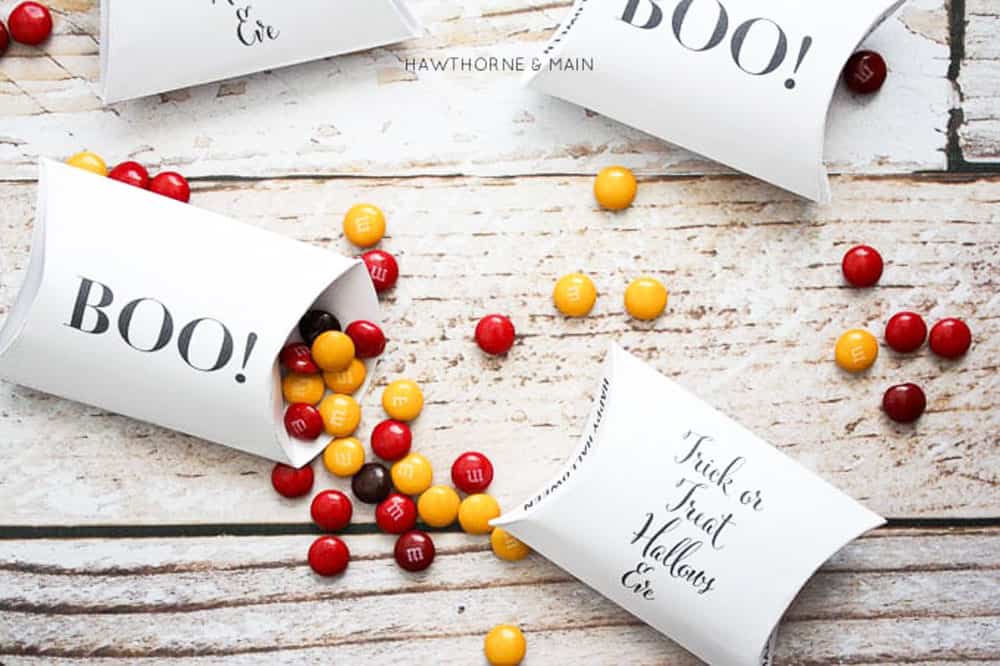 Oh gosh, is it that time of year again? I love Halloween, don't get me wrong. It's just as soon as Halloween is here, it seems like the holidays are just around the corner, before I know it it's January 1st. I say this all the time but it's true, time goes by so much faster the older I get, sheesh. I guess I just need to embrace it!
One of my favorite ways to embrace holidays are themed treats or gift ideas! If you are like me, you will love our Frankenstein Rice Krispie Treats or cute Cornflake Pumpkins! Or you can find our entire Halloween Gallery here.
Halloween Pillow Boxes
If you are looking for a cute way to package a small gift or treat for someone this wonderful Halloween season, be sure to grab these FREE Halloween pillow box printables. They are super cute!
Halloween is such a fun time of year. These free Halloween pillow box printables will definitely add to the festivities. Anyone who receives this as a gift is sure to love it.
Scroll down to the bottom to find the link for each of the boxes.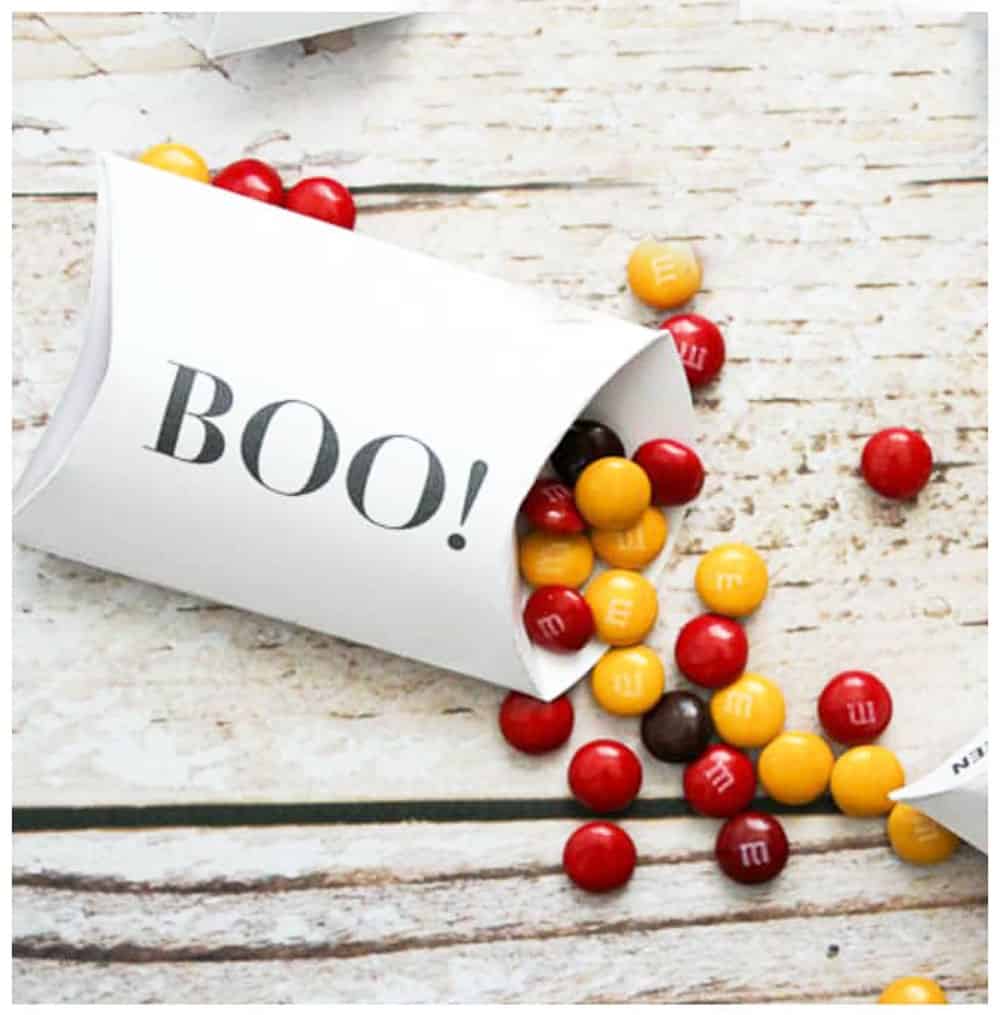 Tips for Using Halloween Pillow Box Printables
I recommend printing these on card stock. The paper will be a little bit stiffer to fold but in the long run they will hold up better.
Follow the grey lines on each of the boxes to show you where to fold.
There is a small tab that runs along the side of the box, this holds the whole thing together. I just used some craft glue, and glued it so the flap was on the inside of the box. This way you cannot see the tab.
I am sure whoever receives one of these cute pillow boxes will definitely love whatever amazing treat you put inside. I love to use the holiday colored M&M's!
Remember, you don't always have to give candy, get creative!
PRINT YOUR PILLOW BOXES HERE:
Don't forget to come visit me and say hello! xo, Shonee
This post was originally published on September 25th, 2015 and has been updated.