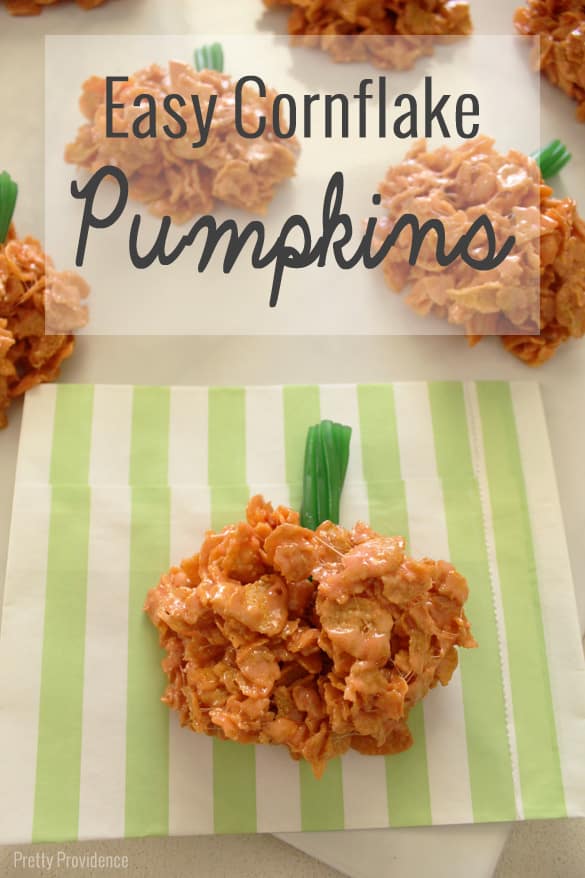 Yay! It is officially September, which in my book means all things pumpkin! My three year old isn't crazy about the actual pumpkin flavor (not that I won't keep trying!) but I wanted to make a festive treat that we could all enjoy making and eating together.  I first thought of these cute cornflake pumpkins because of the Easy Cornflake Wreath's that Lauren shared on the blog last year for Christmas, because what kid doesn't love those?  P.S. If you aren't following Lauren's blog yet, do yourself the favor, you won't regret it! Anyway, I had a great time creating these little pumpkins in the kitchen with my two little helpers! It's a great treat to make with kids, because it is quick, easy and of course, delicious. 

OUR LATEST VIDEOS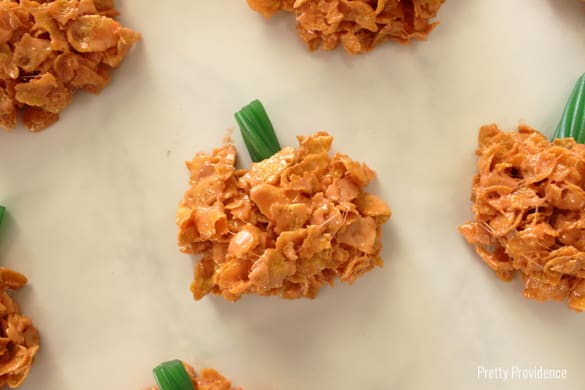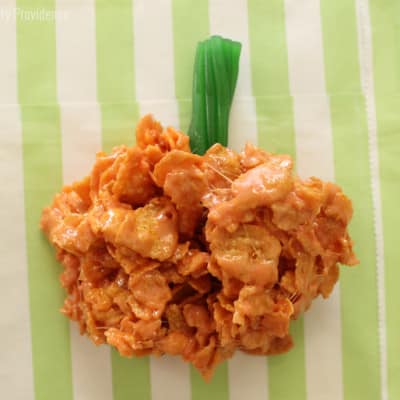 Easy Cornflake Pumpkins

Ingredients
6 cups cornflakes
1/2 cup butter
5 cups marshmallows
orange food coloring I mixed red and yellow
Green Apple Twizzlers pull and peel licorice
wax paper
Instructions
Melt your butter and marshmallows in a large saucepan over medium heat.

Once completely melted, add in food coloring until desired orange color is obtained.

Stir in cornflakes until well mixed.

Drop mixture in large spoonfuls onto wax paper.

Cut "stems" out of your Twizzlers and stick into tops of pumpkins.

Enjoy!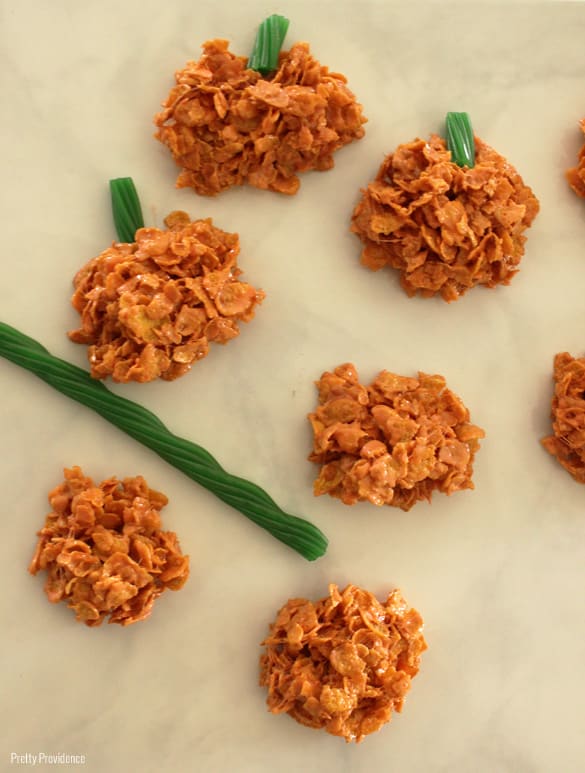 Don't get caught up in making perfect pumpkin shapes. This mixture is super sticky and the more you touch it the harder it is to work with! Just drop a large spoonful in place, and I promise they will look pumpkin enough!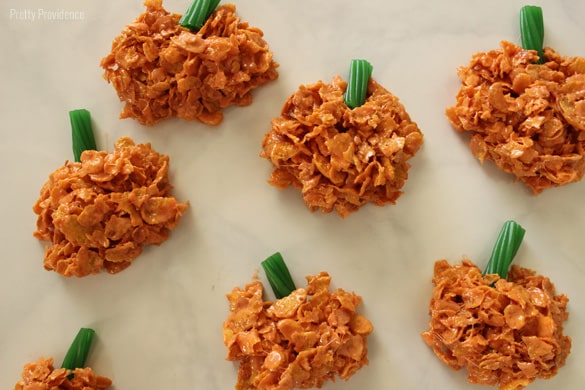 My kids favorite part was sticking in the stems (and sneaking them of course!) cute little hooligans! Also, may I just add, these taste WAYYY better than rice crispy treats in my opinion. We always make ours with corn flakes around these parts.. mmmm hmmm!
Happy pumpkin making everybody!
xo,

If you liked this post you will love these nutter butter ghosts and this spider web pie!