Roasted Balsamic and Brown Sugar Carrots are not only delicious, but a beautiful side dish for your Thanksgiving table!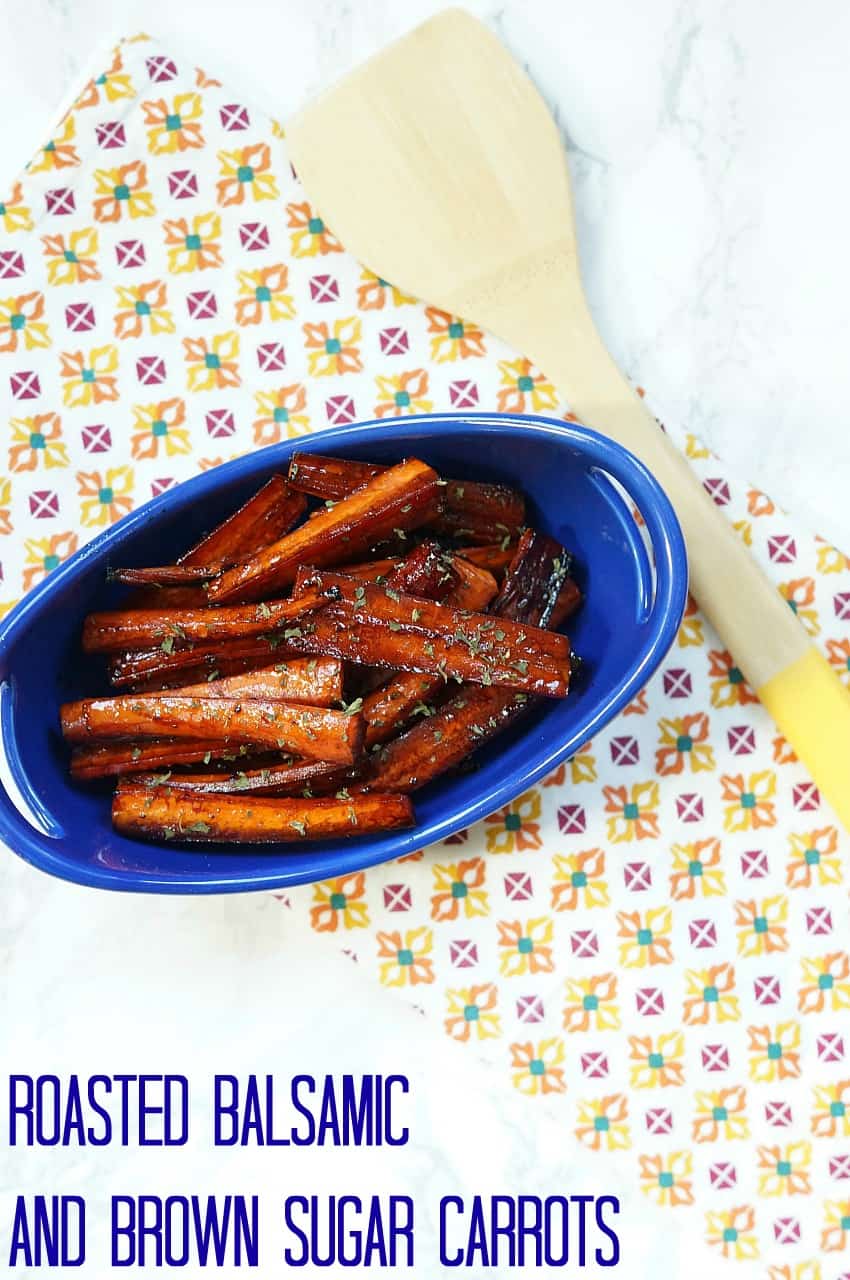 Our Latest Videos
Hi everyone! Amanda here from Old House to New Home sharing the perfect side dish for your Thanksgiving dinner. These Roasted Balsamic and Brown Sugar Carrots are tangy and sweet and become the most beautiful color once roasted. These will put those plain, buttery boiled carrots that grandmas like to serve to shame!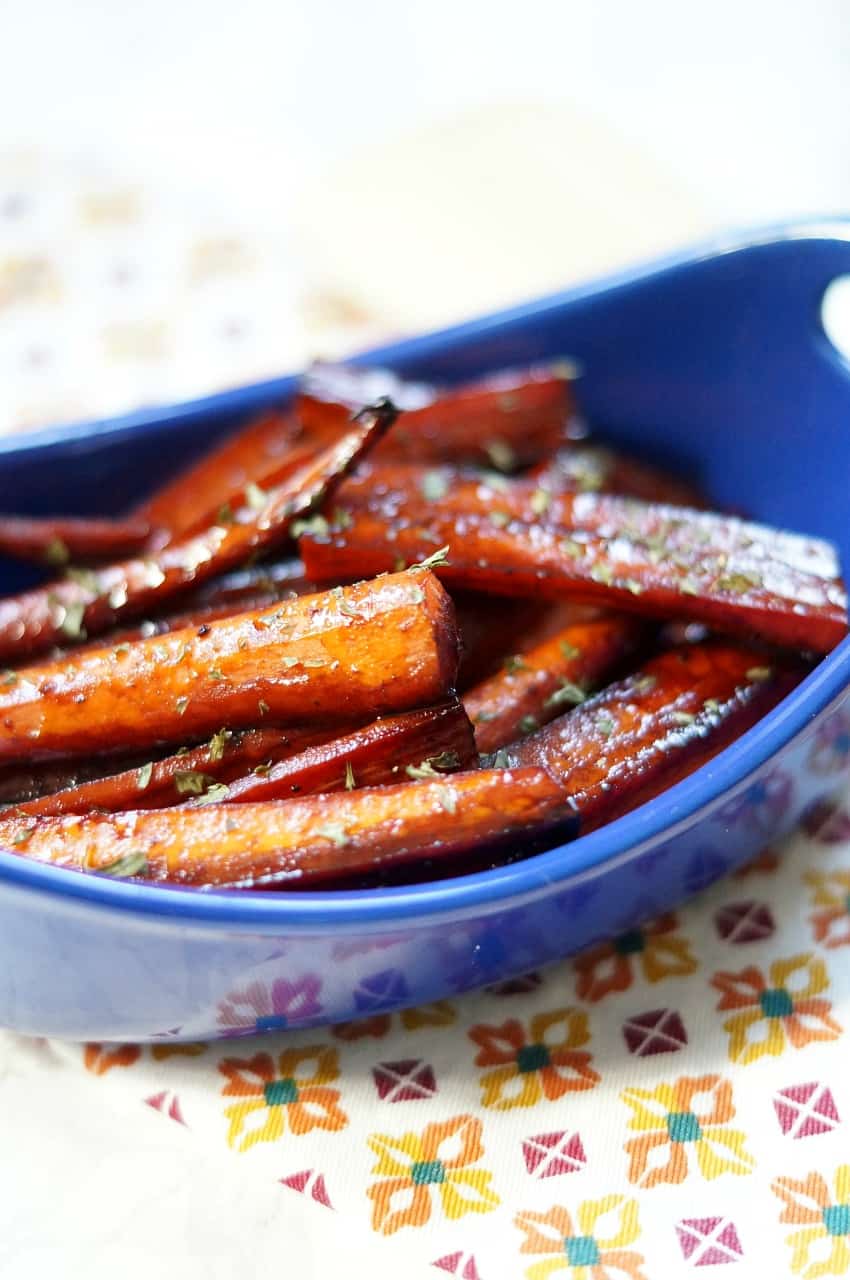 Recently, I was making dinner and I decided to roast some carrots at a high heat. I wasn't sure if they would be good or just turn to mush, but they turned out delicious!  The bottoms got so caramelized and sweet and they were fantastic. Thus my carrot roasting obsession began!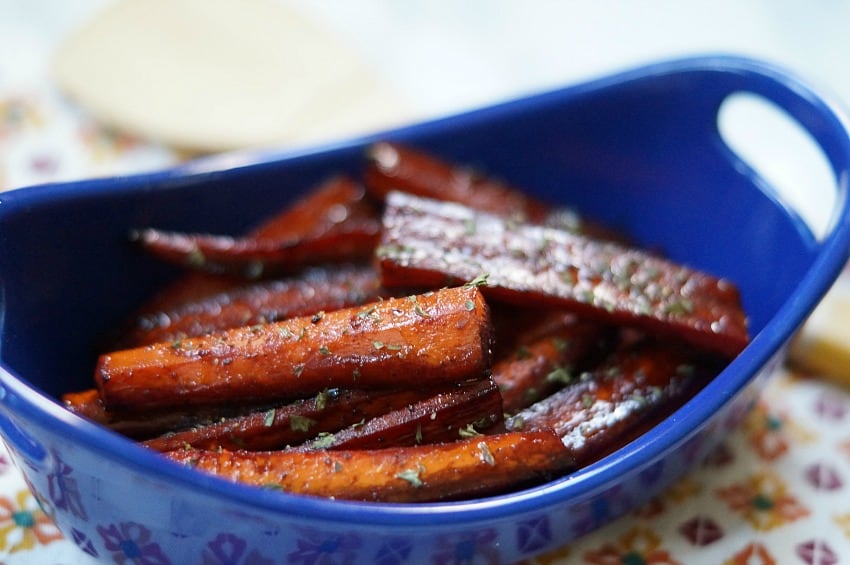 This recipe is perfect for any weeknight dinner because it requires barely any prep and minimal ingredients, but the color is so beautiful and the taste so unique that it would really be a stand out to serve at Thanksgiving. The balsamic and brown sugar caramelize on the flat side of the carrot and form a beautiful deep brown glaze. Seriously, I have never seen a more beautiful veggie!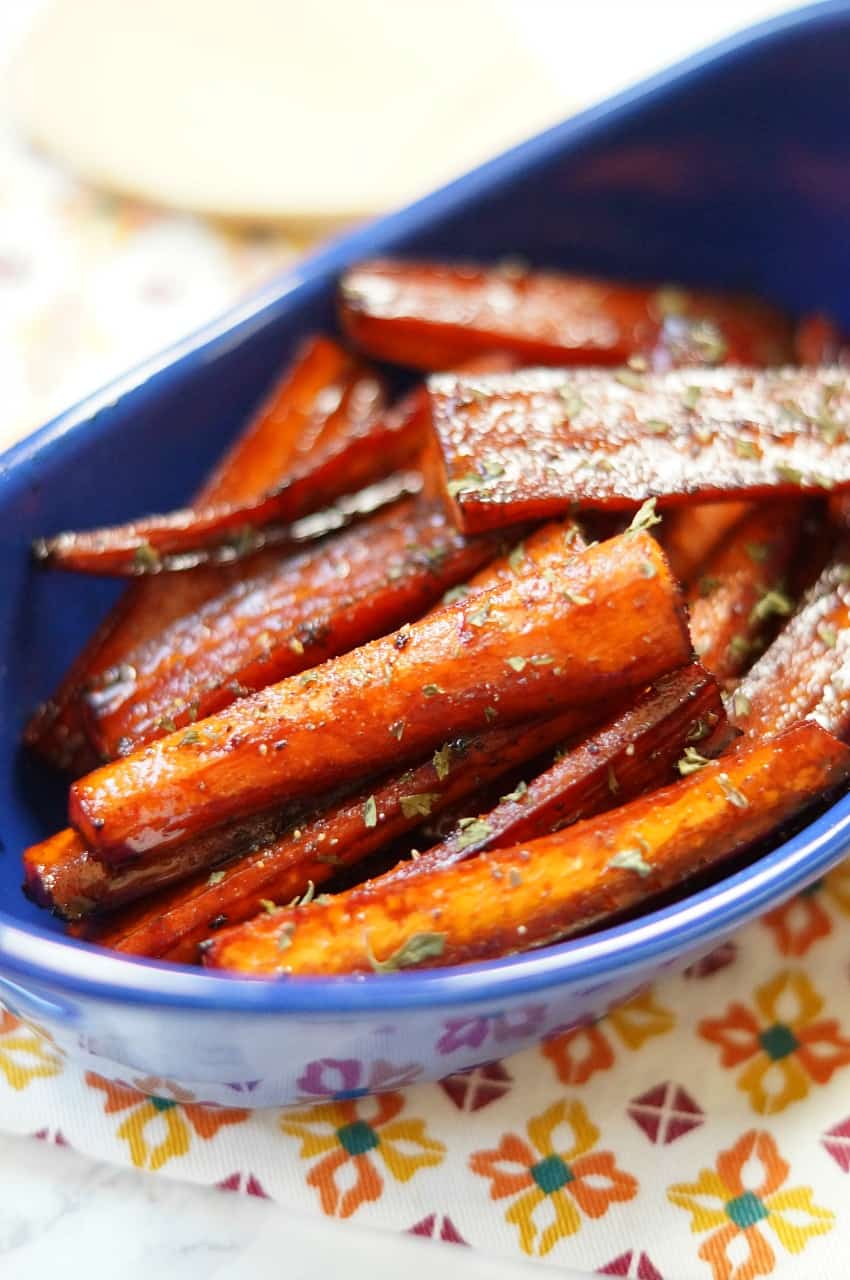 I know some people love Thanksgiving for the turkey, but I am a fan of the sides. Give me mashed potatoes and some veggie casseroles and I am a happy girl. I like to carb load before my marathon Black Friday shopping begins! This year, I can at least add some delicious carrots to my place and those will cancel out all the potatoes, right?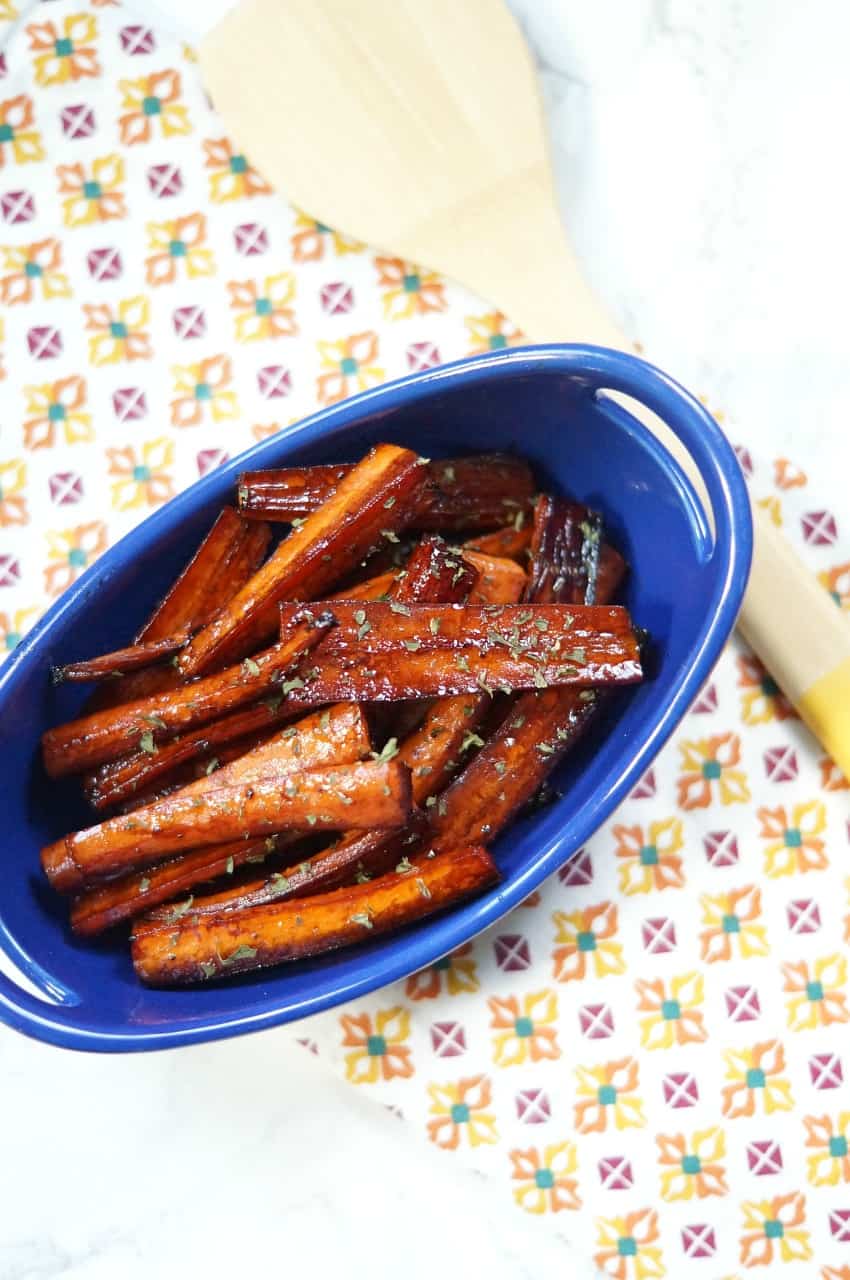 The recipe as written here will serve four people as a side dish. If you are making these for a crowd, make sure to double or triple the recipe. I recommend using regular carrots and not the baby carrots. The baby ones don't cook up the same and you won't get the same texture.
Are you looking forward to Thanksgiving this year? Are you a turkey person or a side dish person? Either way, I hope these carrots get passed around your table this year!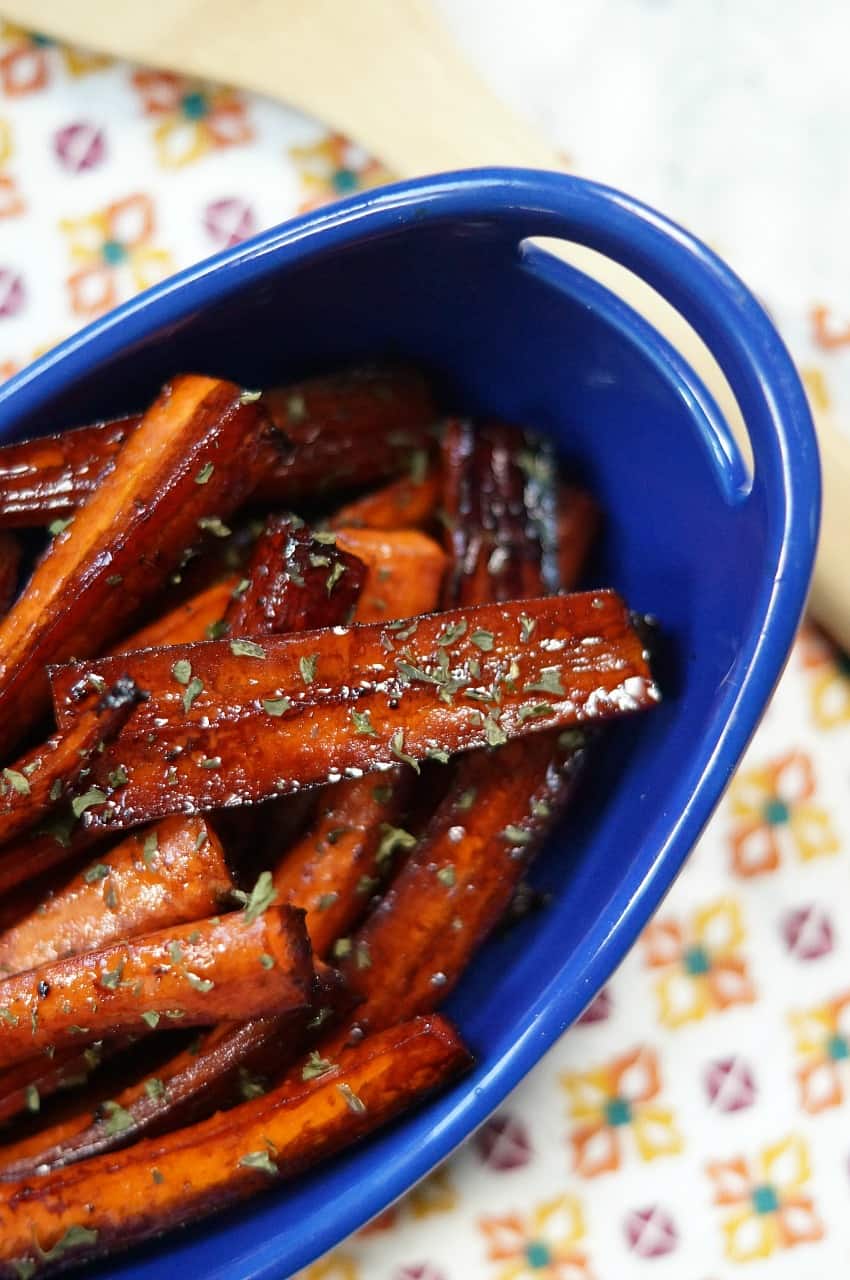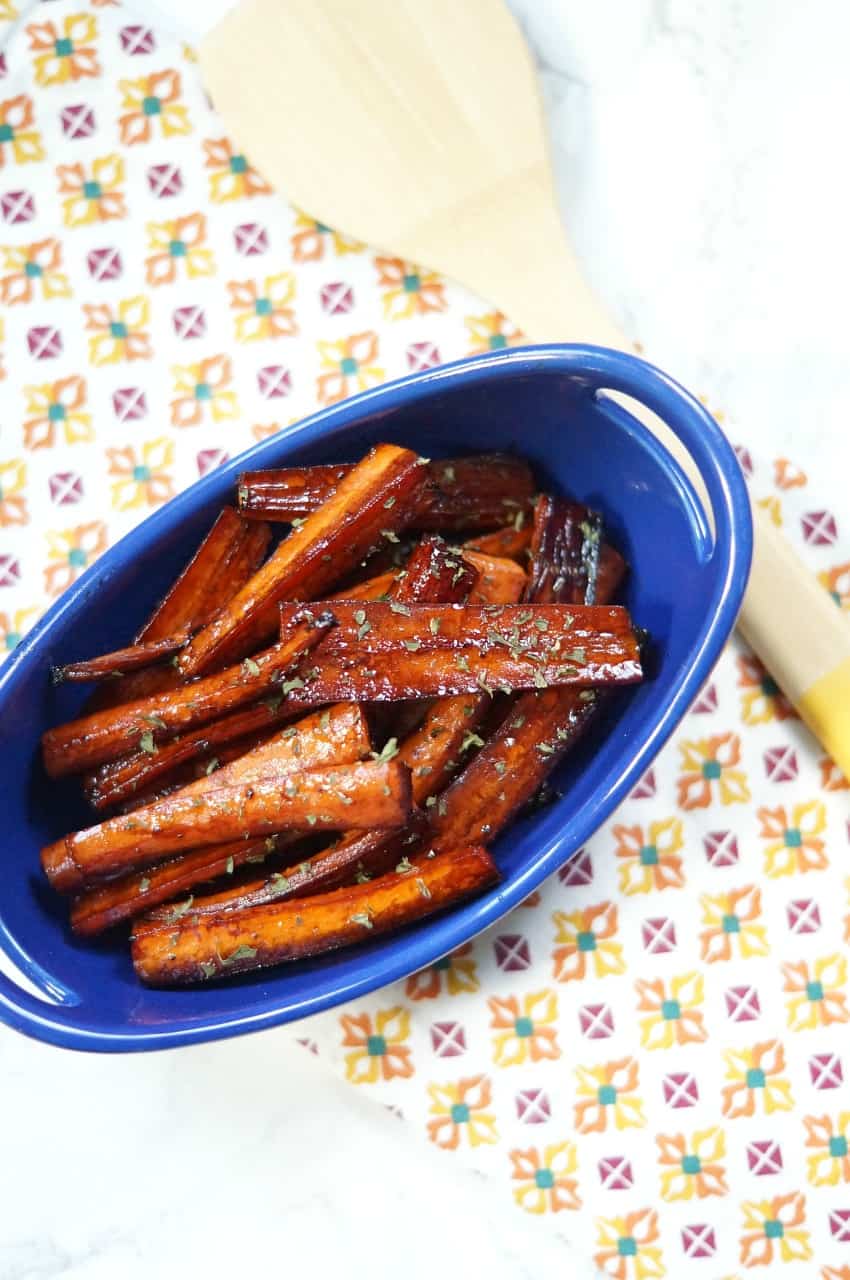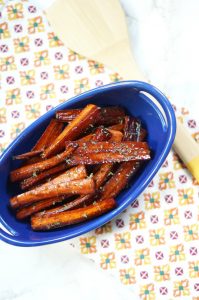 Print
Roasted Balsamic and Brown Sugar Carrots
Balsamic roasted carrots with brown sugar are so sweet and delicious! This is the perfect veggie side dish for a nice dinner or holidays like Thanksgiving!
Instructions
Preheat oven to 425 degrees.

Cut each carrot into three pieces and then cut each piece in half so there is a flat side. Lay carrots, flat side down in a metal baking sheet with sides.

In a small bowl whisk together balsamic vinegar, olive oil, and brown sugar. Start with 1 tbsp. brown sugar and if you prefer sweeter carrots, add more to taste.

Pour vinegar mixture over the carrots and gently tip the pan side to side so that the mixture gets under the carrots.

Sprinkle with salt and pepper and then roast for 15-20 minutes or until balsamic mixture has thickened and carrots are a deep golden brown and tender. Garnish with some parsley.

Serve immediately.
Nutrition
Calories:
69
kcal
|
Carbohydrates:
9
g
|
Protein:
1
g
|
Fat:
4
g
|
Saturated Fat:
1
g
|
Sodium:
44
mg
|
Potassium:
204
mg
|
Fiber:
2
g
|
Sugar:
6
g
|
Vitamin A:
10190
IU
|
Vitamin C:
3.6
mg
|
Calcium:
22
mg
|
Iron:
0.2
mg