The Cricut Joy is the perfect gift for the crafter in your life! Here's all the details on why, and what accessories you can gift with it!
Every year around the holidays several of my friends and family reach out to ask about giving a Cricut machine as a gift. This year in particular, I have had several people ask about what I thought about the Cricut Joy and wether it would make a good gift. So, I decided it was the perfect time to write a post answering that for all of you, as well!
I have a whole post reviewing the Cricut Joy here if you would like to know more details about the machine, but I'll go into my favorite aspects below as well.
If you already have a Cricut Machine, here is a round up of some of our best personalized gift ideas you can make using your Cricut!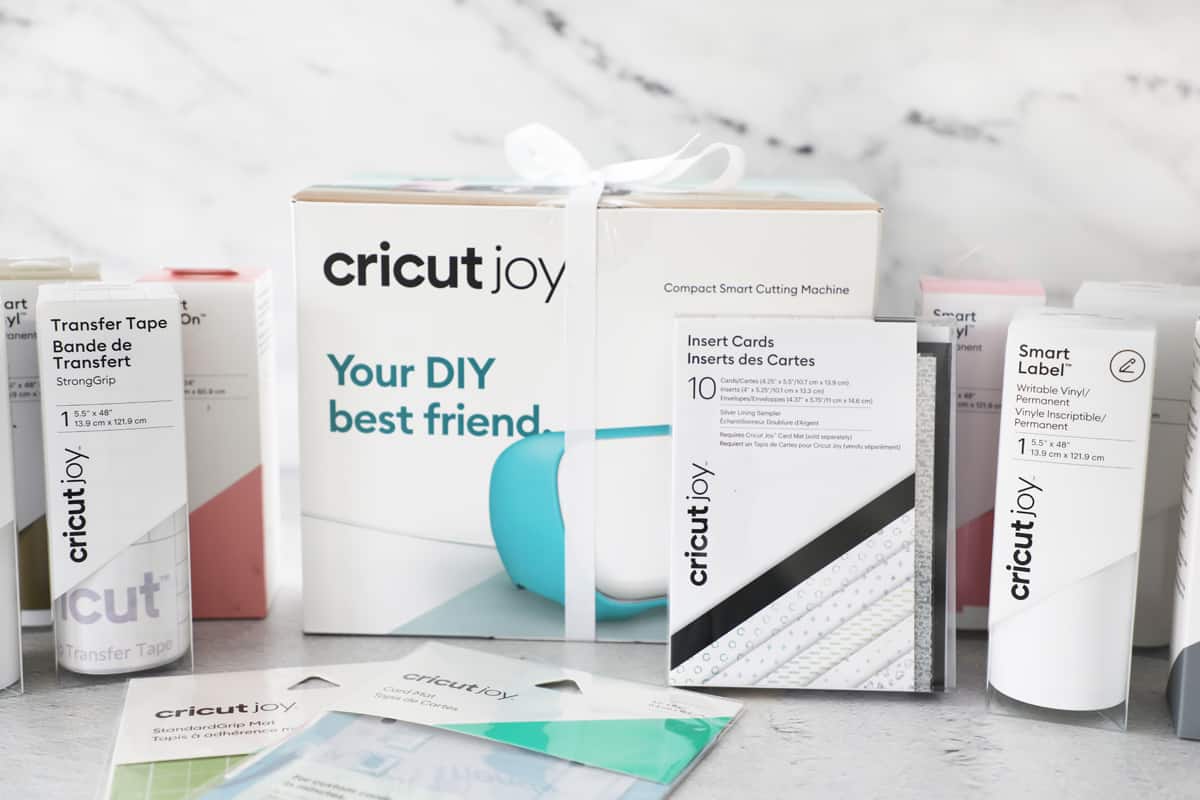 Cricut Joy Gift Idea
So, back to the question at hand. Would the Cricut Joy make a good gift for a crafty friend or family member? The answer is unequivocally YES.
I will never forget how it felt to receive my very first Cricut machine. While I was a bit intimidated (that is normal) I was beyond excited! There are just so many possibilities when it comes to a Cricut machine. I finally had power to make myself so many cool things that I had wanted for so long. It was such an empowering feeling.
Not only are the making possibilities endless, but so are the possibilities for gifting! I have so much fun creating personalized gifts for the people I love most, and the reactions they have to opening something that time thought and love went into… well, they really are some priceless moments for me.
Let's get down to all the reasons why, shall we?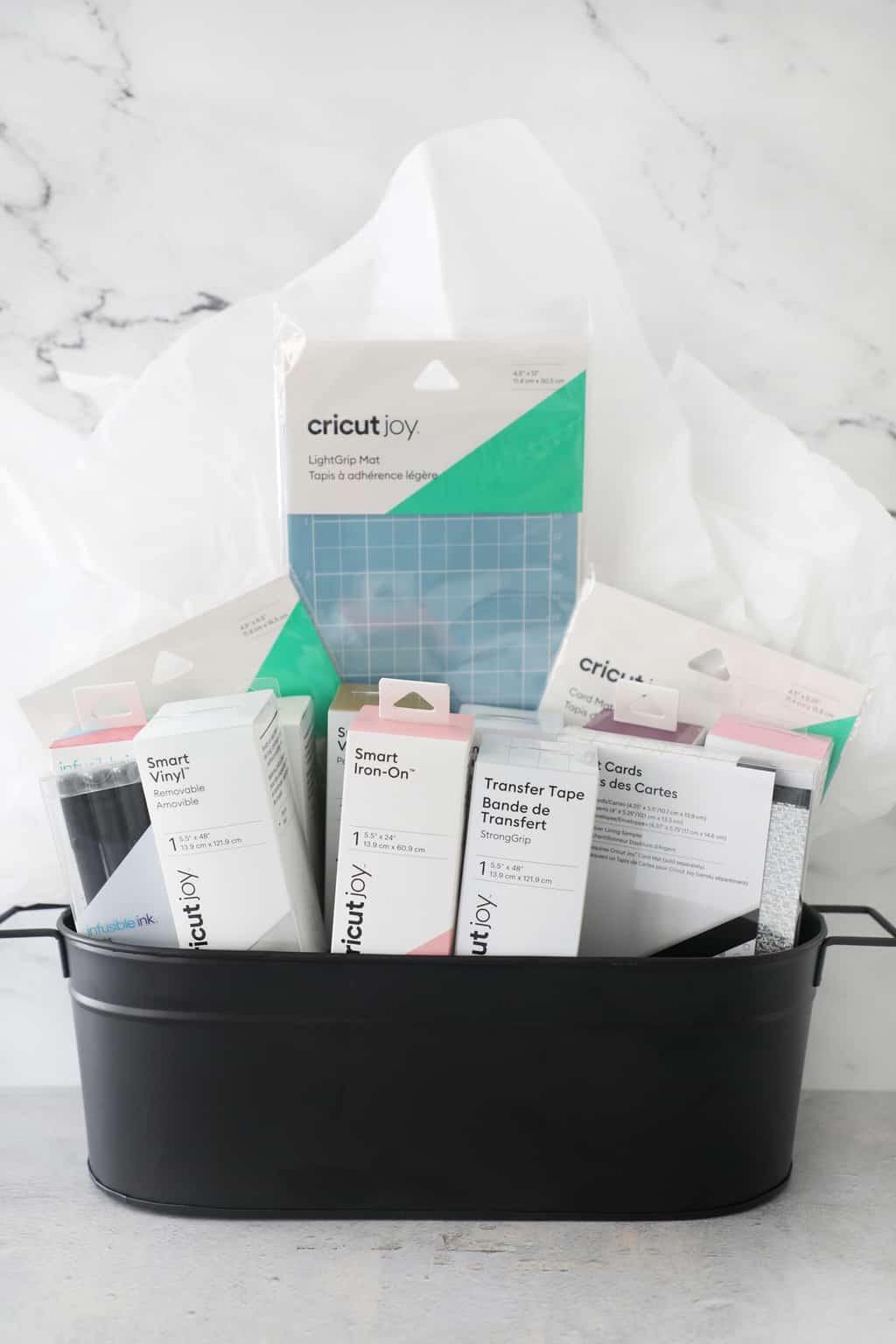 Why the Cricut Joy Makes an Excellent Gift Idea
It would honestly take a book to describe fully the merits of the Cricut Joy, so I narrowed it down to my top five to save us all some time!
Price: The Cricut Joy is Cricut's most affordable machine to date which makes it the perfect machine for gifting. It is completely competent on it's own, or it is a great companion machine as well if you are gifting to a more experienced crafter.
Size: The small size of the joy makes it perfect for teens, minimalists and apartment dwellers. Which leads me to my next point.
Portability: I have brought my Cricut Joy to church activities, work days, and even vacations! It is so small it fits easily in a suitcase and doesn't take up much room from more crucial items. It is the perfect machine for someone who wants their Cricut to travel with them from home to the classroom, or home to work etc.
Abilities: The Joy has some capabilities that even Cricut's other machines don't have. My favorite of which is MAT-LESS CUTTING. I am obsessed with this feature, and use it as frequently as I can. Not only that, but it also has the unique ability to make long cuts (up to 20 feet in certain colors) and has it's own patented card mat which makes card making easier than ever before!
Cutting Materials: Cricut Joy can cut a vast array of materials from Smart Iron-On, to Infusible Ink, to Smart Vinyl, to Adhesive Paper, to Smart Labels, to Transfer Tape, and don't forget Card Sets!
Best Accessories to Gift with a Cricut Joy
Speaking of cutting materials, I rounded up some of my favorite accessories to use with my Joy to make your gift basket even easier to assemble!
Which ones will you put in your basket?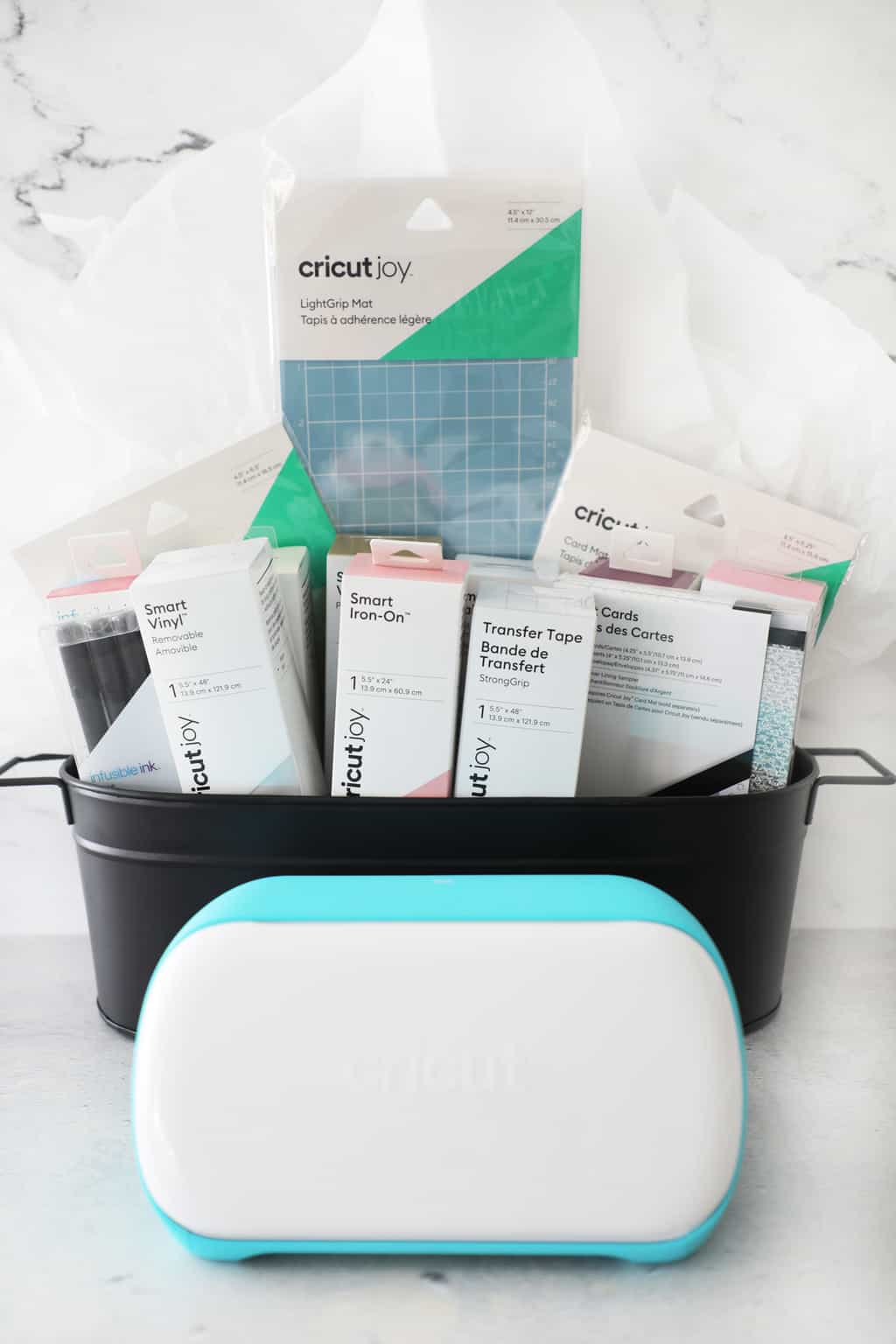 Congratulations on giving the gift that keeps on giving! I promise you your loved one will be so excited by this gift.
xo,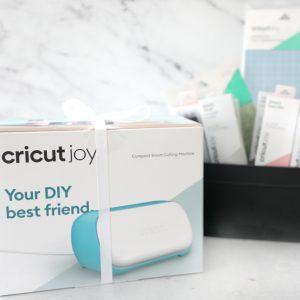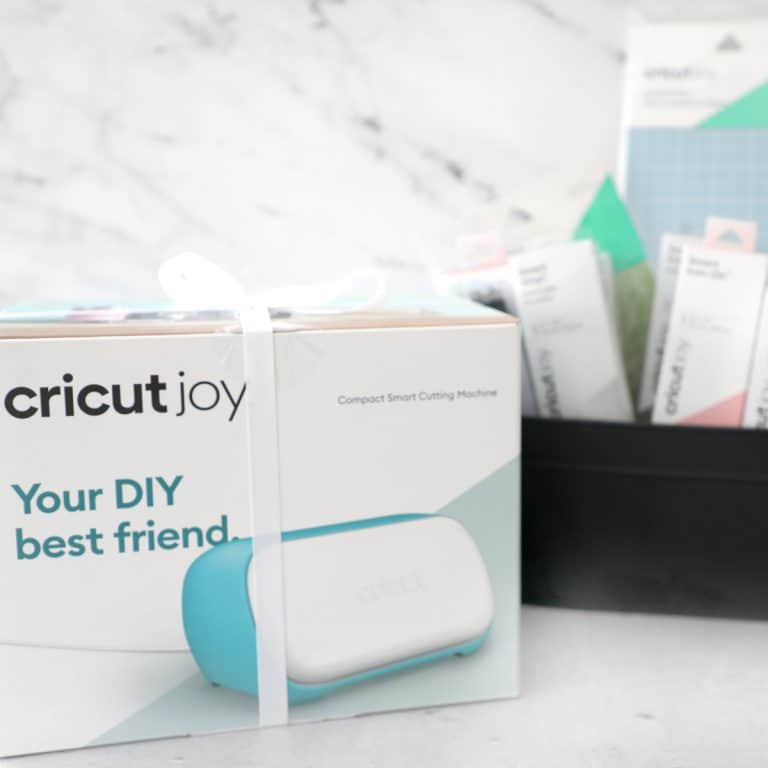 Cricut Joy Gift Idea
The Cricut Joy is the perfect gift for the crafter in your life! Here's all the details on why, and what accessories you can gift with it!
Print
Pin
Rate
Materials
Assorted Joy Accessories

1

Large Basket

5

Pieces

Tissue Paper
Instructions
Wrap the joy if desired and place in the center of your basket, or to the side. Assemble all accessories around the machine.

Stuff tissue paper in back and sides, and tie with a bow, if desired.