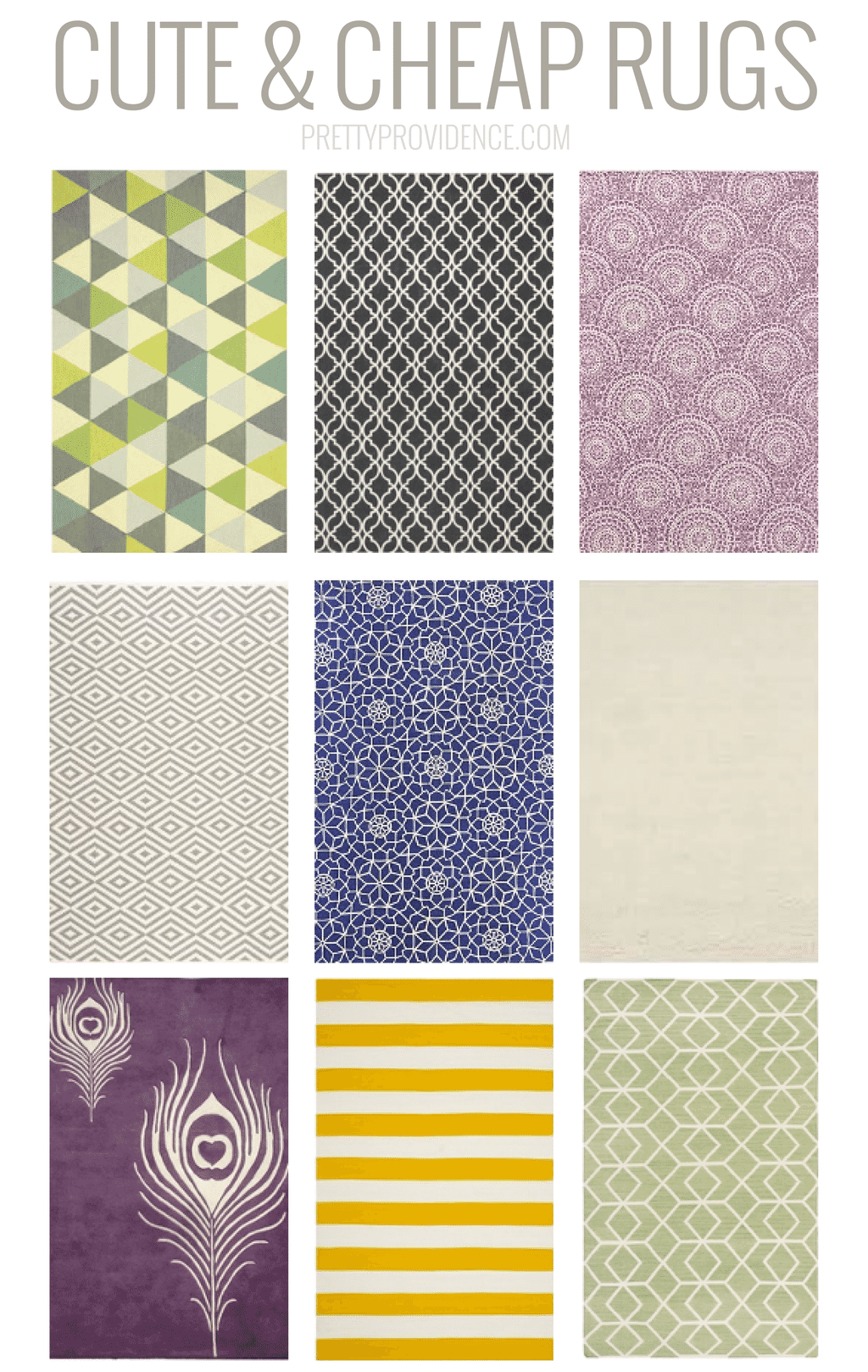 There is nothing I love more than getting a new rug and over the course of blogging here I have found that I am not alone! We all want to make our house pretty for less. I thought that it was high time for another one of my affordable area rug roundups. Take a look at that eye candy! Which one would you love to see in your home? I'm obsessed with all of them (of course, I picked them) but gray geometric one is probably the most likely to make it into my living room.
1. Triangles  2. Charcoal Moroccan  3. Purple Gossamer  4. Geo Gray 5. Star Tile 6. Flokati 7. Purple Peacock 8. Yellow Stripes 9. Green Geometric
If you like this post make sure you check out all FIVE of the other rug roundups I've done: one, two, three, four & five. They're all magical, and probably at least half of the rugs in those posts are still available!