Hi guys! It's Colleen here from Lemon Thistle– home to DIY, Parties, Home Decor and lots of Babies. I'm back for the second time to share with you a fun party DIY! If you missed my last post, I shared some cute felt wall hangings I made for my kids' bedrooms- They're still hanging over their cribs and I'm still madly in love with them.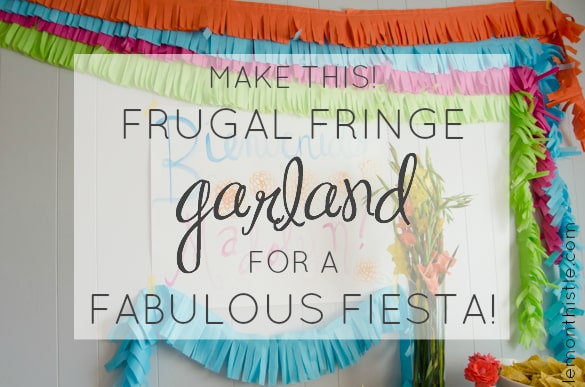 Today I'm bringing you a fun fringe garland that I put together for my sister-in-law's baby shower fiesta a few weeks back. I always like to have a garland of some sort- whether it's bunting or tassels or even fringe- because of the statement it makes. Garland can dress up pretty much any space. This one comes together pretty quickly and makes a big impact! The best part? It's made using plain old tissue paper from the dollar store so it's frugal! Each colour I made took just one pack of tissue paper so I spent $4 total on this project.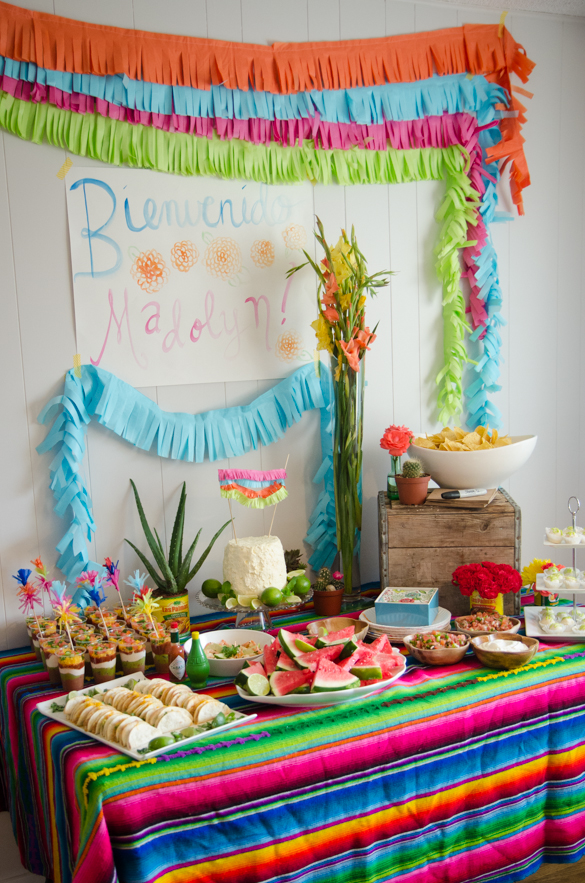 To make this garland you'll need:
Assorted Colours Tissue Paper
Scissors
Sewing machine with white thread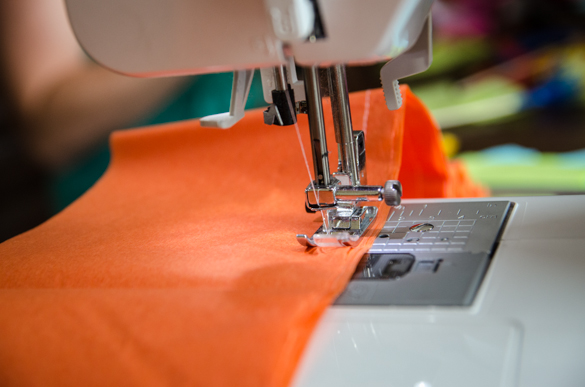 Start by cutting your tissue paper into sections. I folded mine lengthways then cut it in half. This made it about 6 inches wide. Once you have your stack of tissue paper, take seven sheets and position it in the sewing machine, using the 3/4″ inch guide. Sew along the top of the sheets until you're almost at the end. Take another seven sheets and line it up, overlapping the ends sightly so there's no gap in your garland. Keep repeating this until you're done your stack of tissue.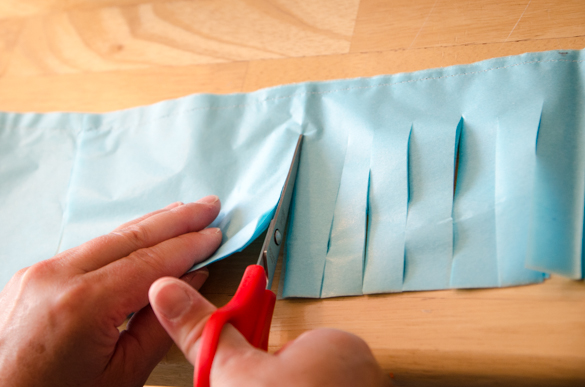 Once you have it all sewn together, start cutting your fringe. We cut ours about one inch wide and left a half inch at the top between our cut and the stitch to make sure it all held together. You could use a ruler as a guide or enlist an expert fringe cutter (like my incredibly precise mother-in-law). This is the most time consuming part of it all- but it's oh so worth it.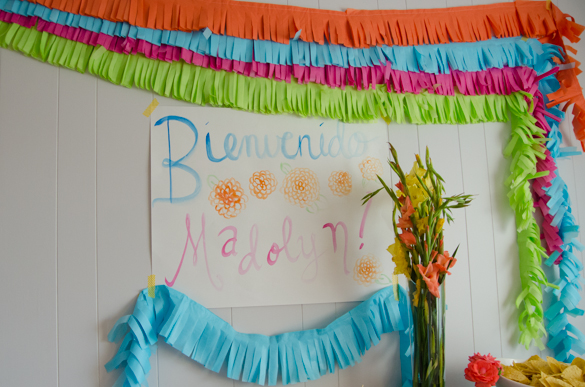 That's it! We had planned on fluffing ours out (like this inspiration photo), but loved the way it looked as is so we skipped the fluffing. I love how bright and beautiful it is! We had so many compliments on the decor and this garland was the highlight. You could make this in any colour to match pretty much any party decor- not just for a fiesta.