Spoon rests are one of those things that every kitchen needs, but they're hard to spend money on! You could easily just put your spoon on a paper towel, but that's not very pretty! I'm Anna from Practical and Pretty and I'm really excited to share this simple little DIY with you that is both beautiful and functional.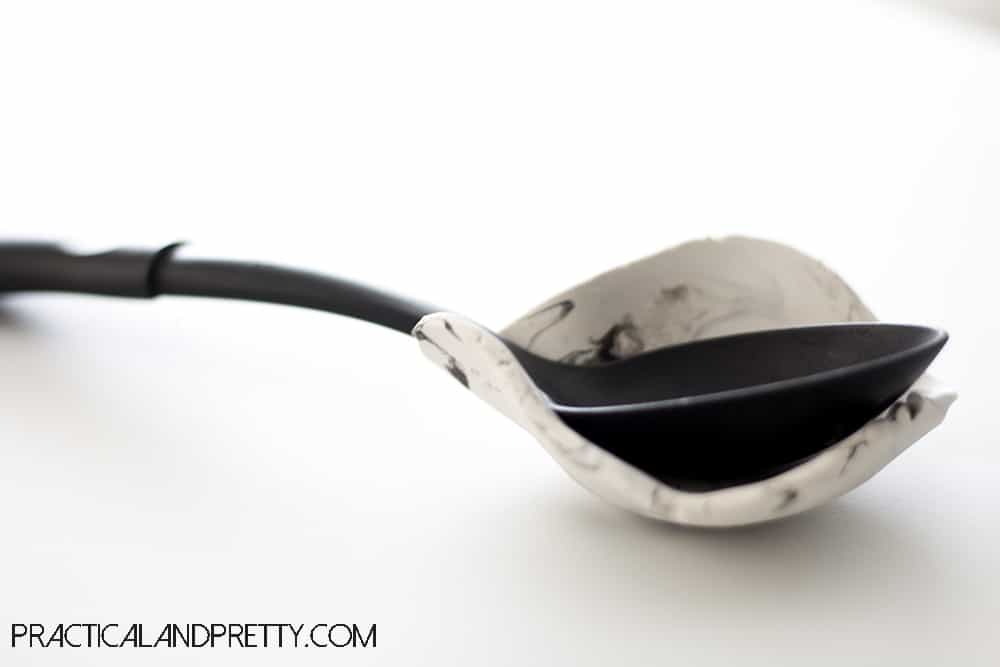 Marbling clay is one of my favorite DIY mediums! It looks so beautiful but is seriously so simple. You can do so many different combinations too! I decided to do mostly white with some black marbling.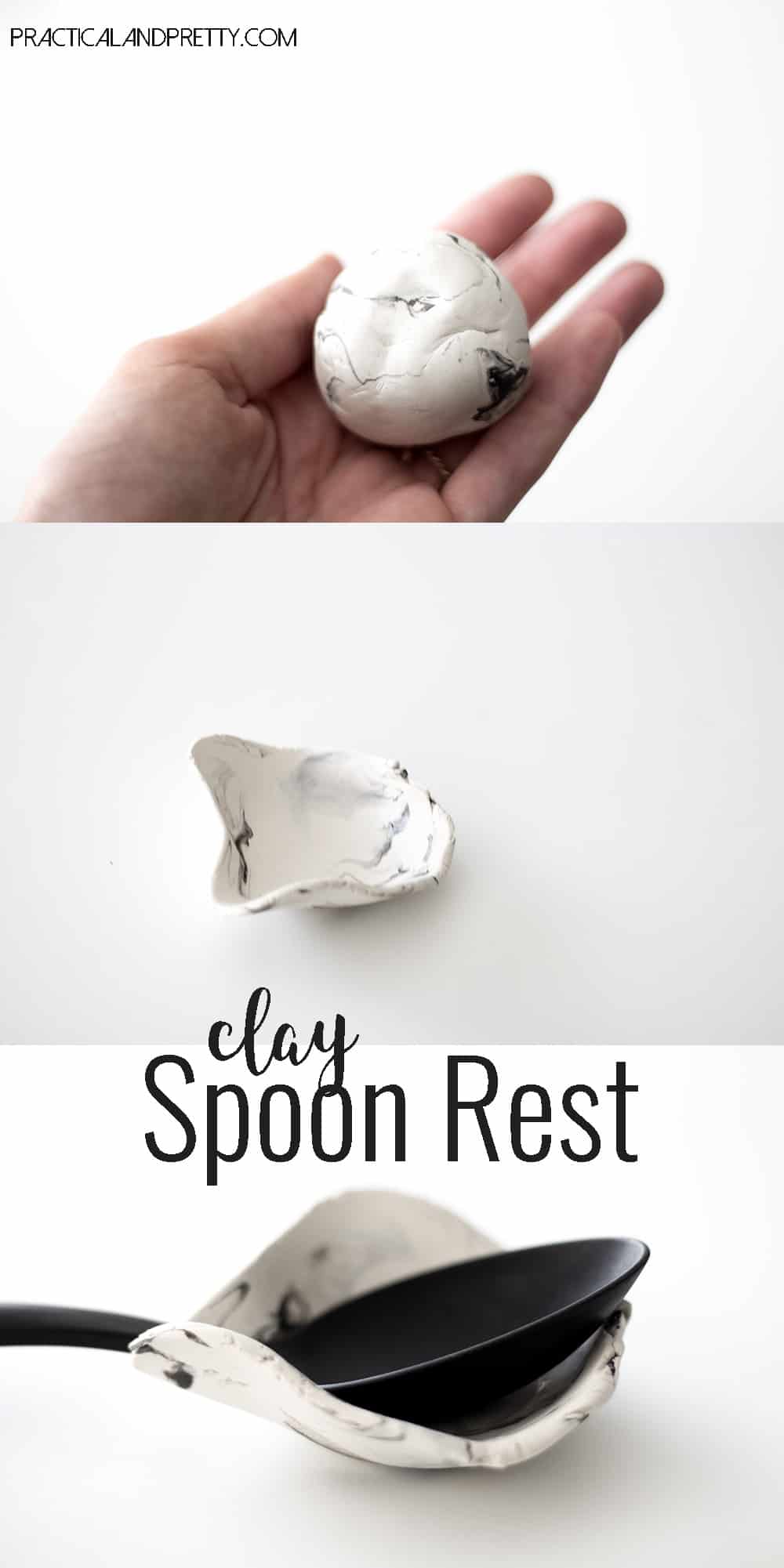 You will start by grabbing a large amount of your main color and making it into a log shape. You will then put a few little dots of your second color spaced out on the log. I like to make this pretty random so it doesn't look so manufactured!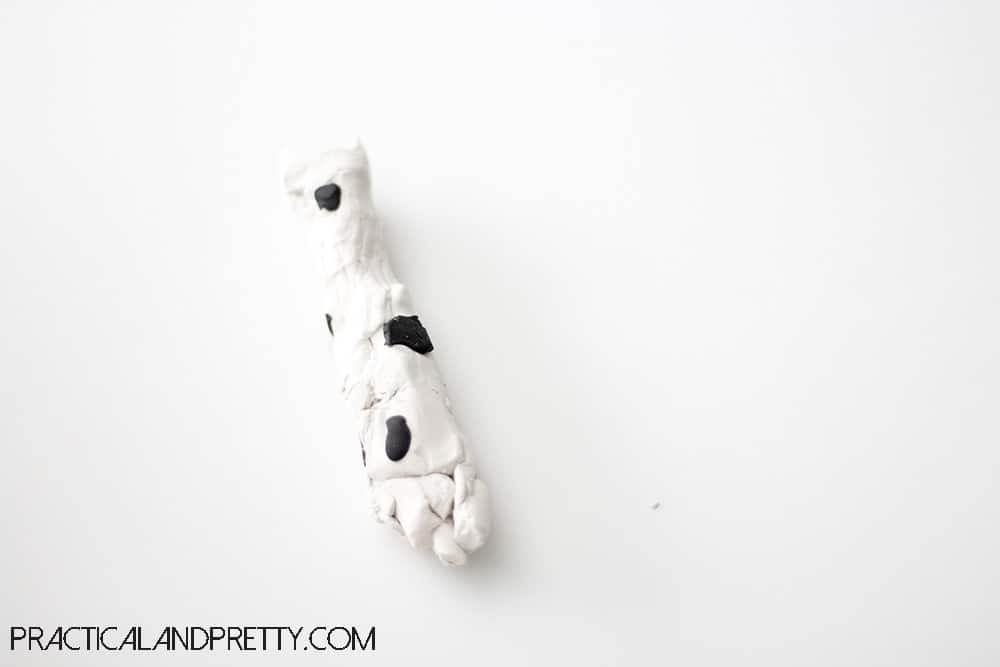 Then you will start twisting. I twist the log then fold it in half and do it again! I think I did this 3 times.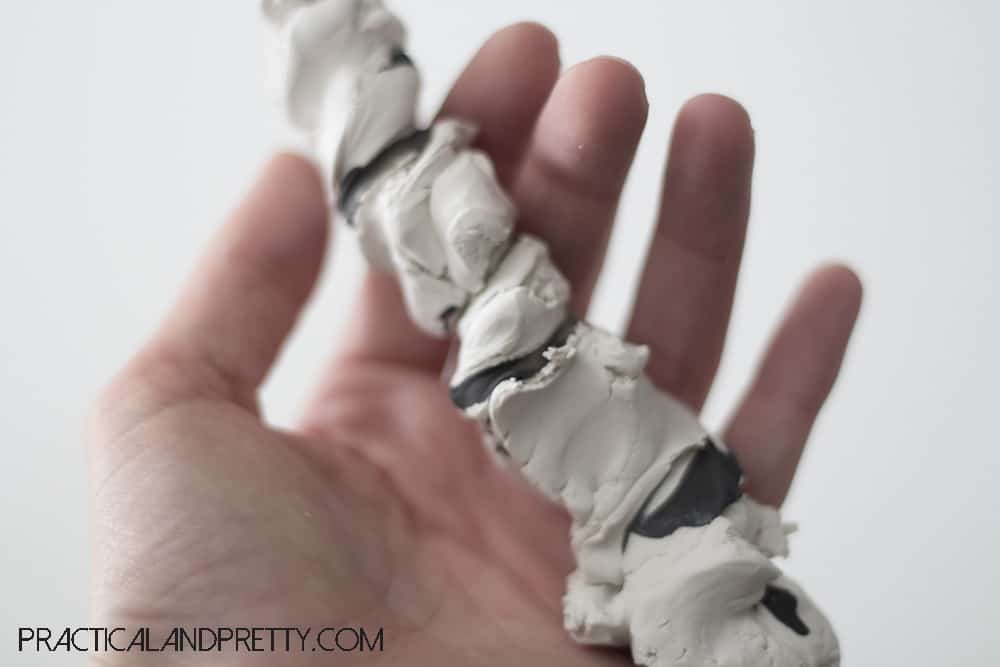 You will then roll it into a ball and get your rolling pin to lay it flat. I wanted mined to be kind of misshaped because I just really liked the look of it! You could easily try to make it more circular if you'd prefer.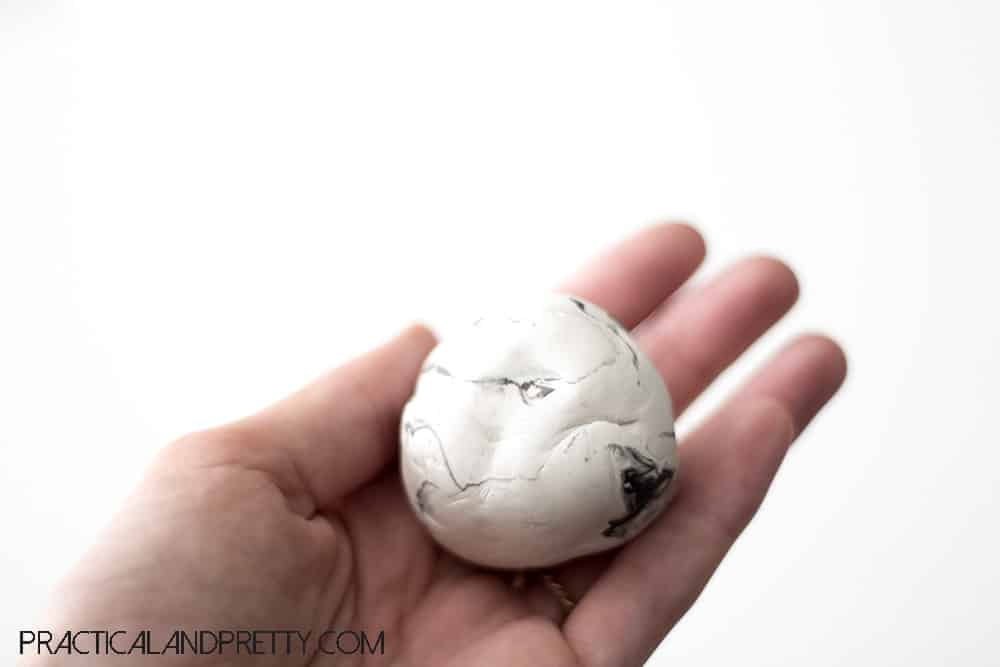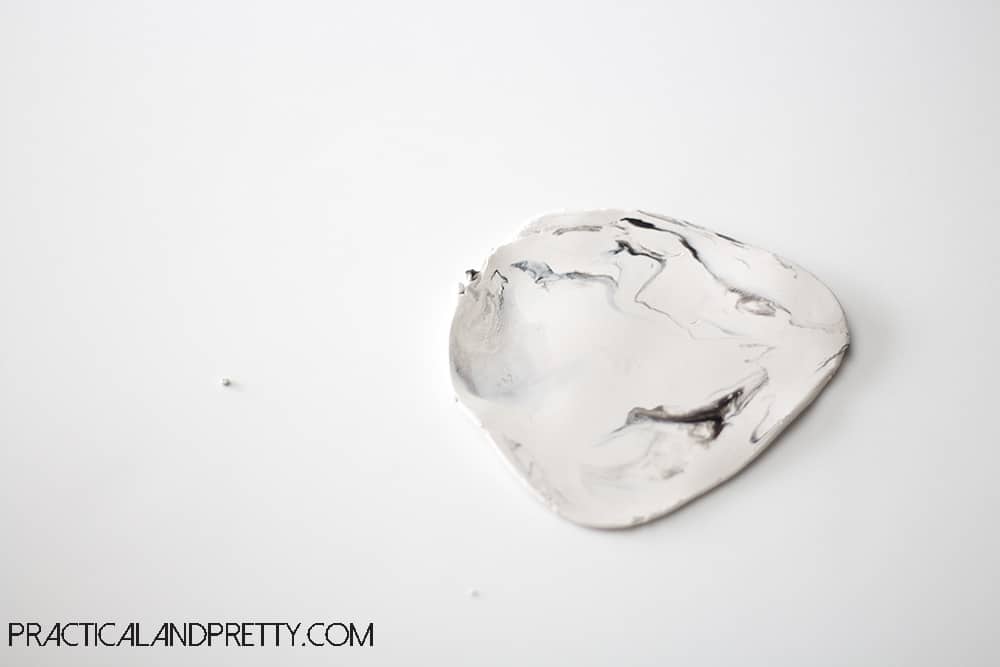 Correlle wear is oven safe up to 350 degrees so it is perfect for holding the mold of your spoon holder! I have these little cups that I use for everything (mostly rice pudding though :) ) and I just molded the clay over the little bowl.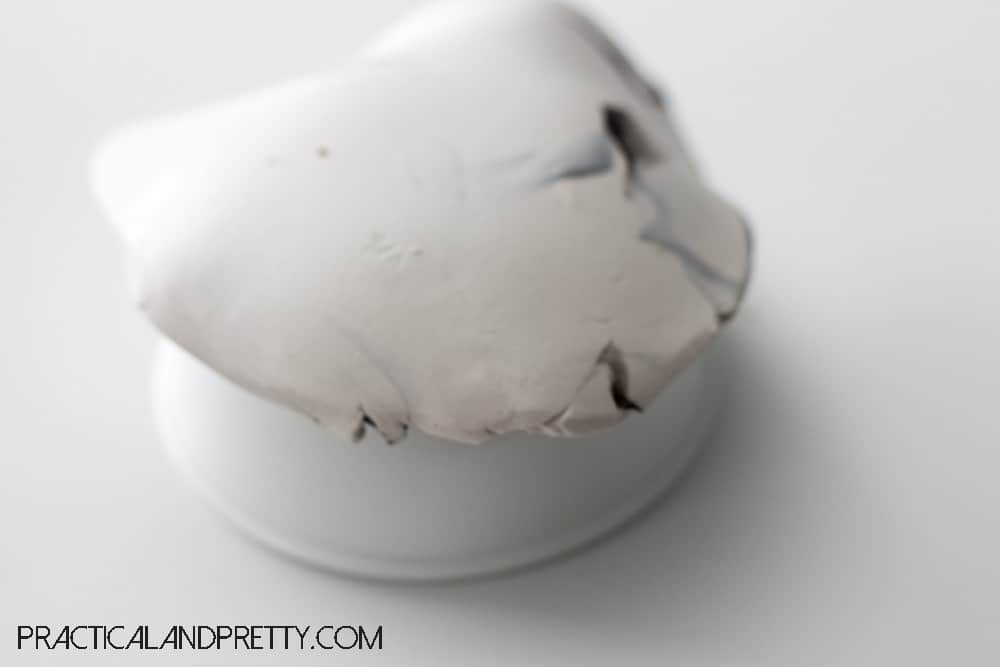 You'll throw this in the oven for 15 minutes at 275 degrees! It's seriously that easy and you have a beautiful little addition to your kitchen!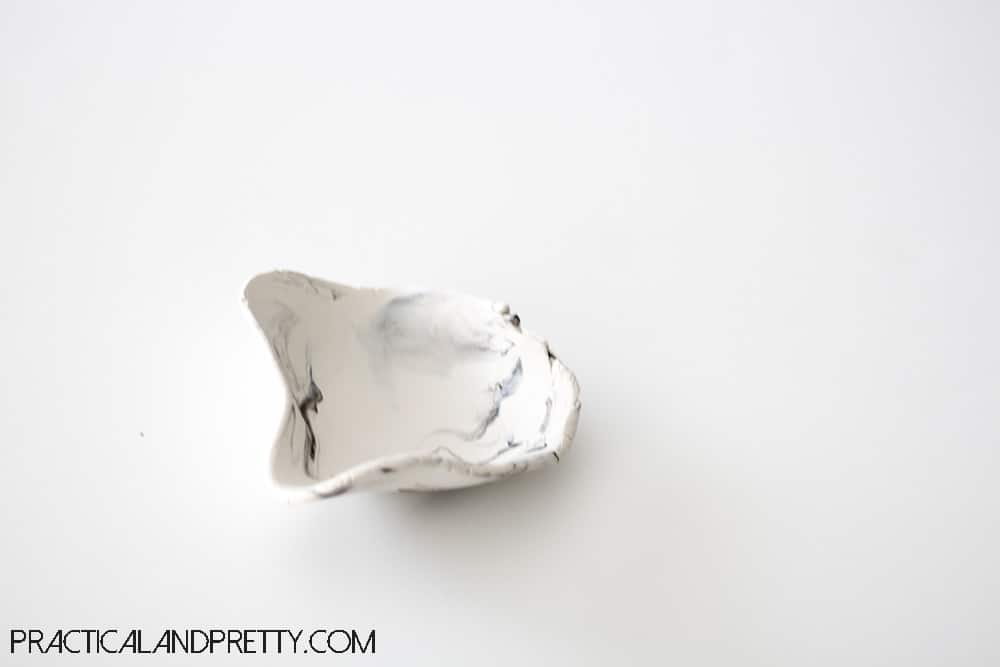 Don't miss a post by following along!