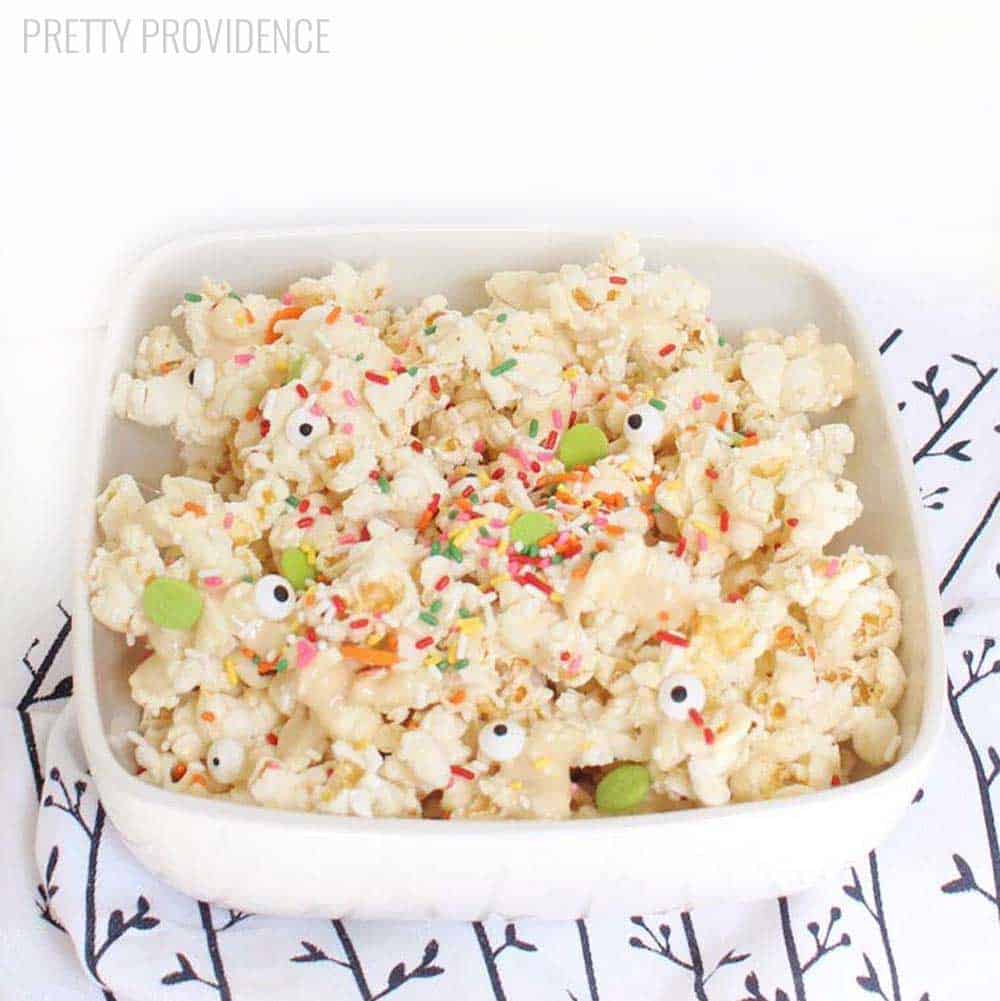 OUR LATEST VIDEOS
Hello hello! It's been such a busy September that I feel like I blinked and it is already over. It's cool though. I am super excited for Halloween, so yesterday I decided to whip up a Halloween treat. My toddler thought this monster marshmallow popcorn was absolutely hilarious. It's so easy to make, too! Perfect for a movie night! Hocus Pocus, anyone?
Here's the easy recipe:
MONSTER MARSHMALLOW POPCORN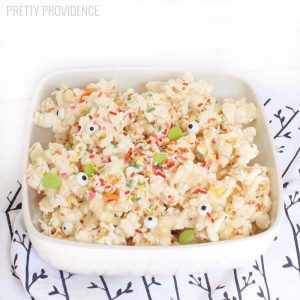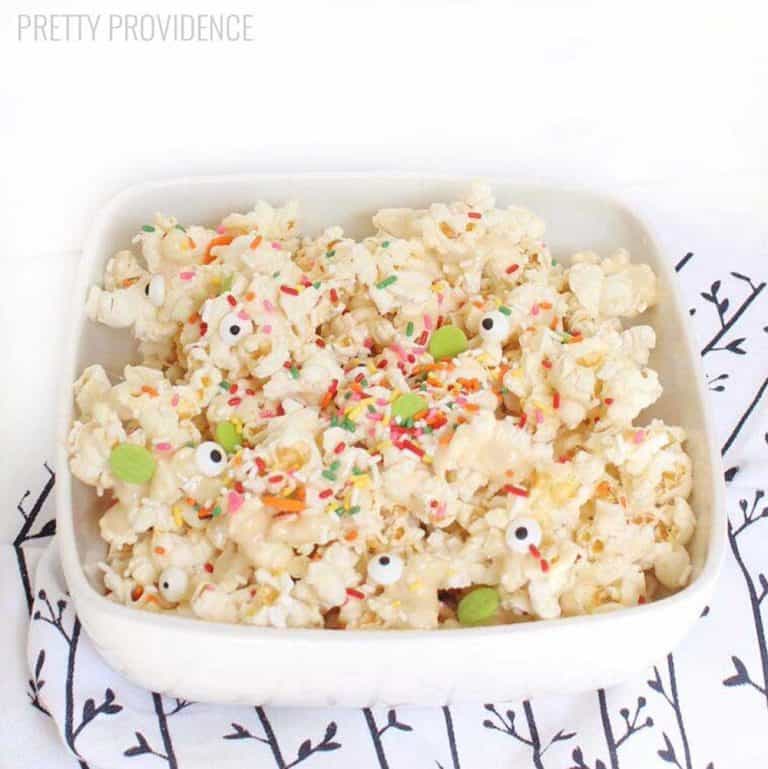 Monster Marshmallow Popcorn
Ingredients
2

bags plain microwave popcorn

popped

1/2

cup

brown sugar

1

stick butter

1

bag of mini marshmallows

10 oz

Halloween sprinkles

Candy eyeballs
Instructions
Cover counter or cookie sheets with wax paper.

Spread popped popcorn onto wax paper. Remove any unpopped kernals.

Add butter, marshmallows and brown sugar into a big microwavable bowl.

Microwave for 1 minute. Stir to combine, and then microwave in 30 second increments and stir, until it's completely melted.

Pour marshmallow mixture over the popcorn and mix.

Side note: Any time I am dealing with melted marshmallow I like to spray a spatula with cooking spray, it makes it so much easier!

Add Halloween sprinkles and candy eyeballs!
I like really simple recipes like this. I also love to bake, but sometimes you need a treat that takes less than 5 minutes to make. Ya know!?
This post contains affiliate links.

Oh, sprinkles. They make everything more fun! (Or do you call them Jimmies? I hear that's a thing in some parts…) Now that I've started making the halloween treats, I can think about costumes too! I love dressing up and making a big deal out of Halloween but it's a little different these days with an almost 2-year old. I don't think she's quite ready for trick-or-treating yet though, so what should we do?! Anyone have any good toddler halloween ideas?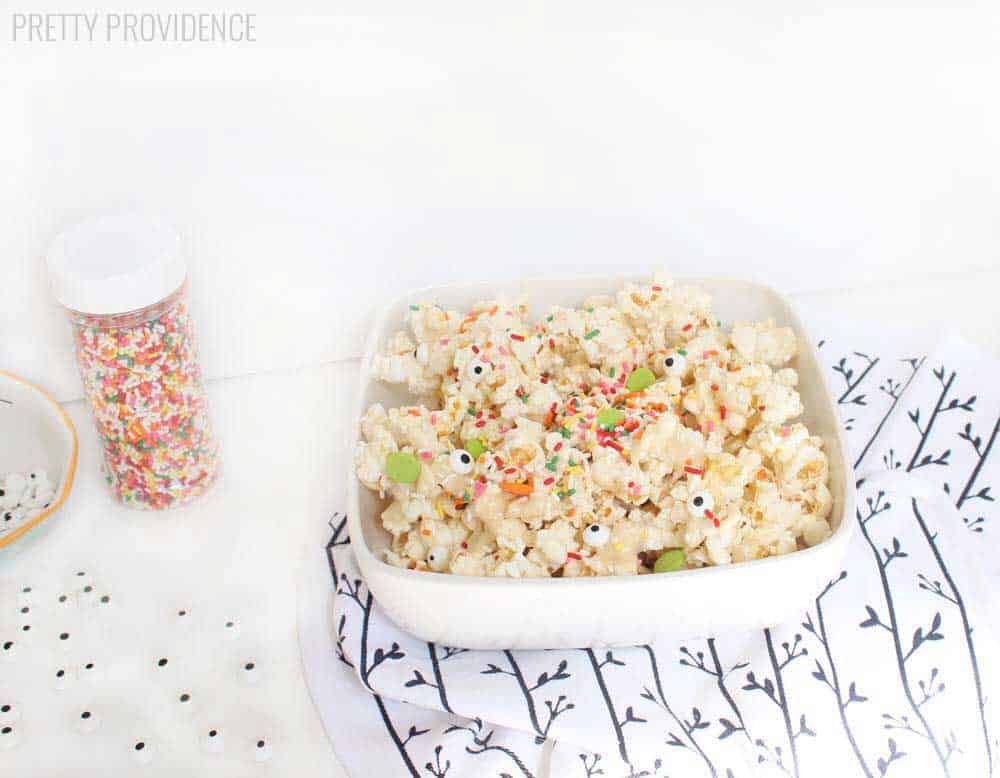 On a completely different subject, I would like to thank the Target dollar spot for my cute new tea towel. I have been really good at ignoring that section lately, and sticking to my list, but that towel came in a two-pack and I really have no regrets about the $3 I spent on the set! It's the little things, people!