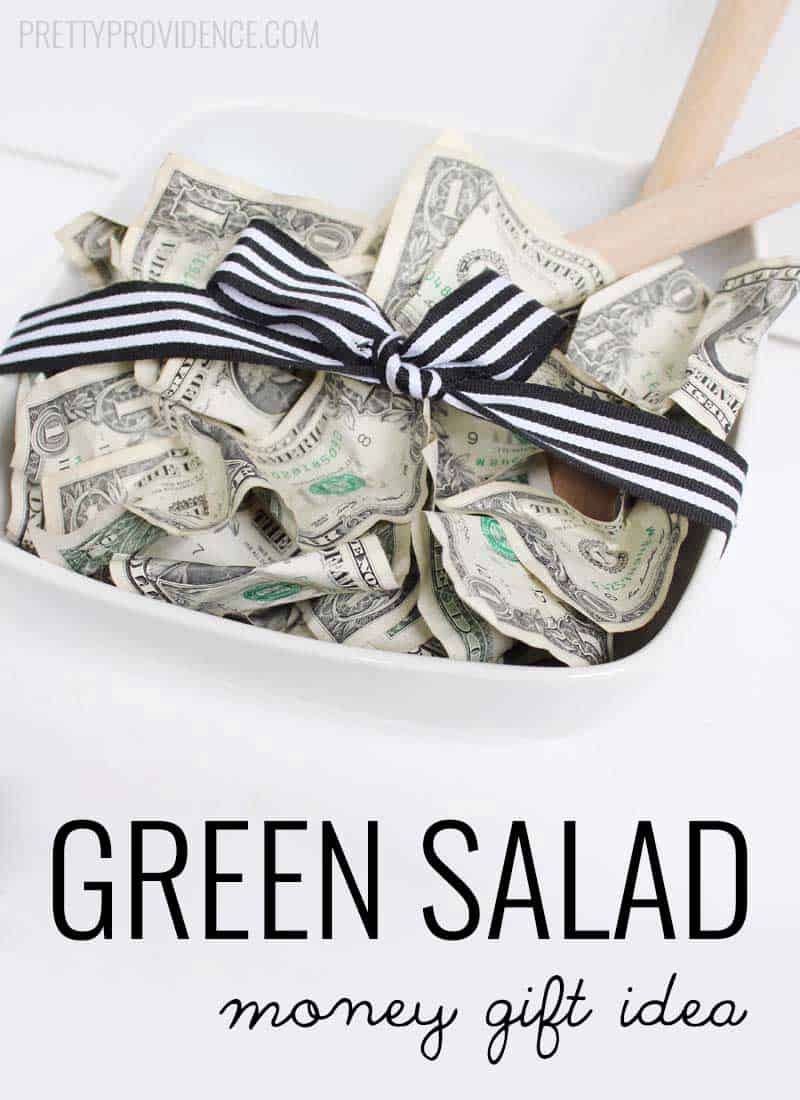 You guys -- my sister just got married a couple weeks ago and at her shower someone was telling me about a gift they had seen at another wedding, this "green salad" gift and I loved the idea so much I just had to share it! It's so simple and clever, and just a fun way to give a money gift. It doesn't have to be for a wedding either, you could give this to someone who is heading off to college, or graduating high school, housewarming? Whatever!
This cute "things to look forward to" book is another fun way to give money or gift cards!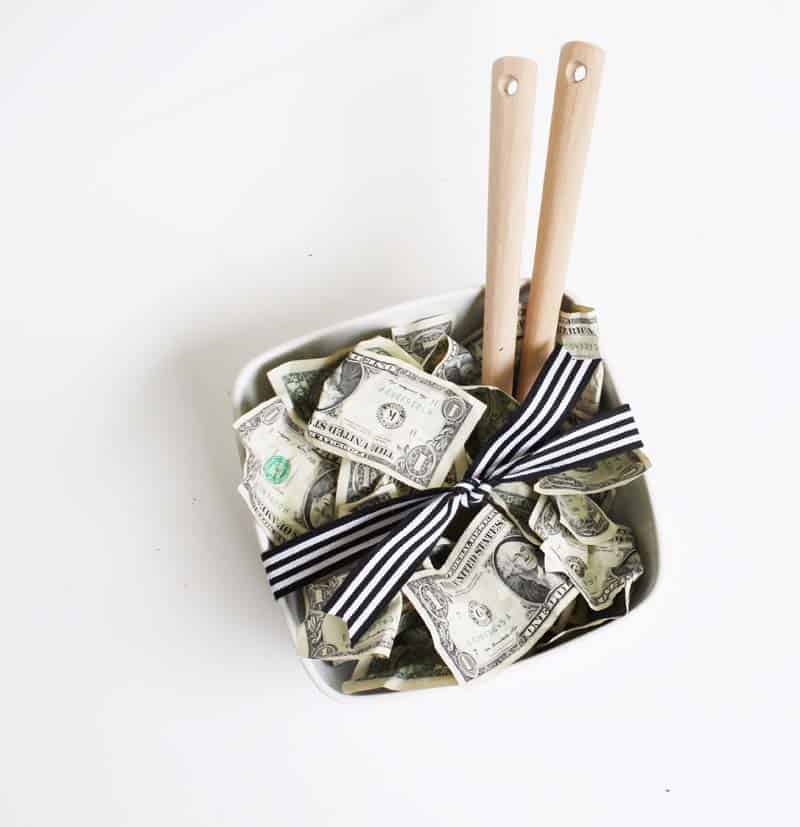 Here is what you'll you need to do to put it together:
1 salad bowl
1 set of salad servers
lightly crinkled up dollar bills
ribbon (optional!)
Put the cash in the bowl and tie a bow around the servers and/or the whole bowl and VOILA. If you are leaving this on a gift table at a wedding I recommend putting it in some other kind of container -- maybe with some cellophane around it? Or even inside a box. You never know.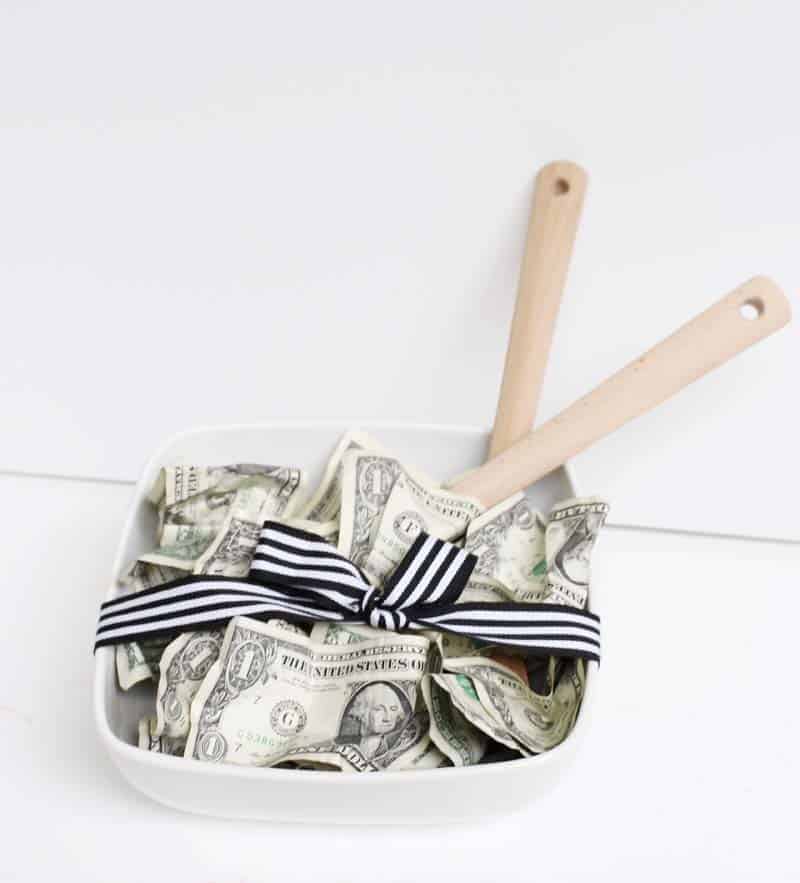 Isn't it just the cutest though?!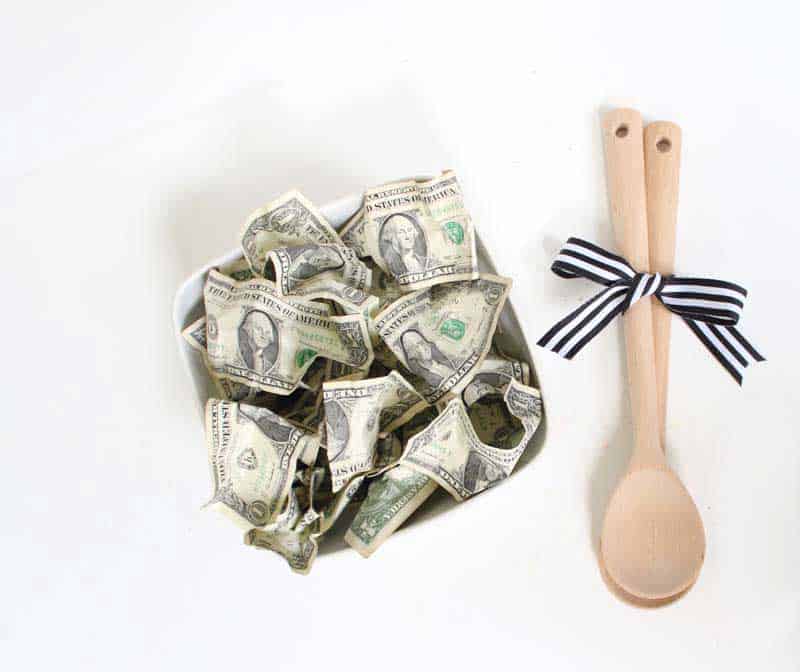 | | | | |
| --- | --- | --- | --- |
| Salad Bowl | | | |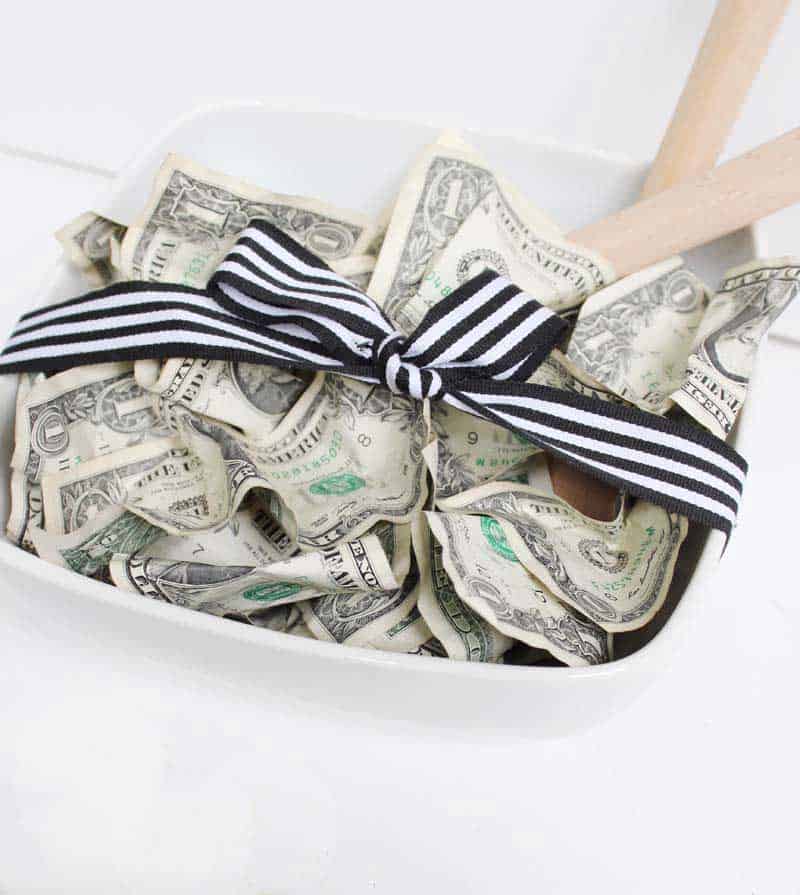 I hope you guys like this idea as much as I do! You can also check out these fun gift ideas:
| | | |
| --- | --- | --- |
| | | |