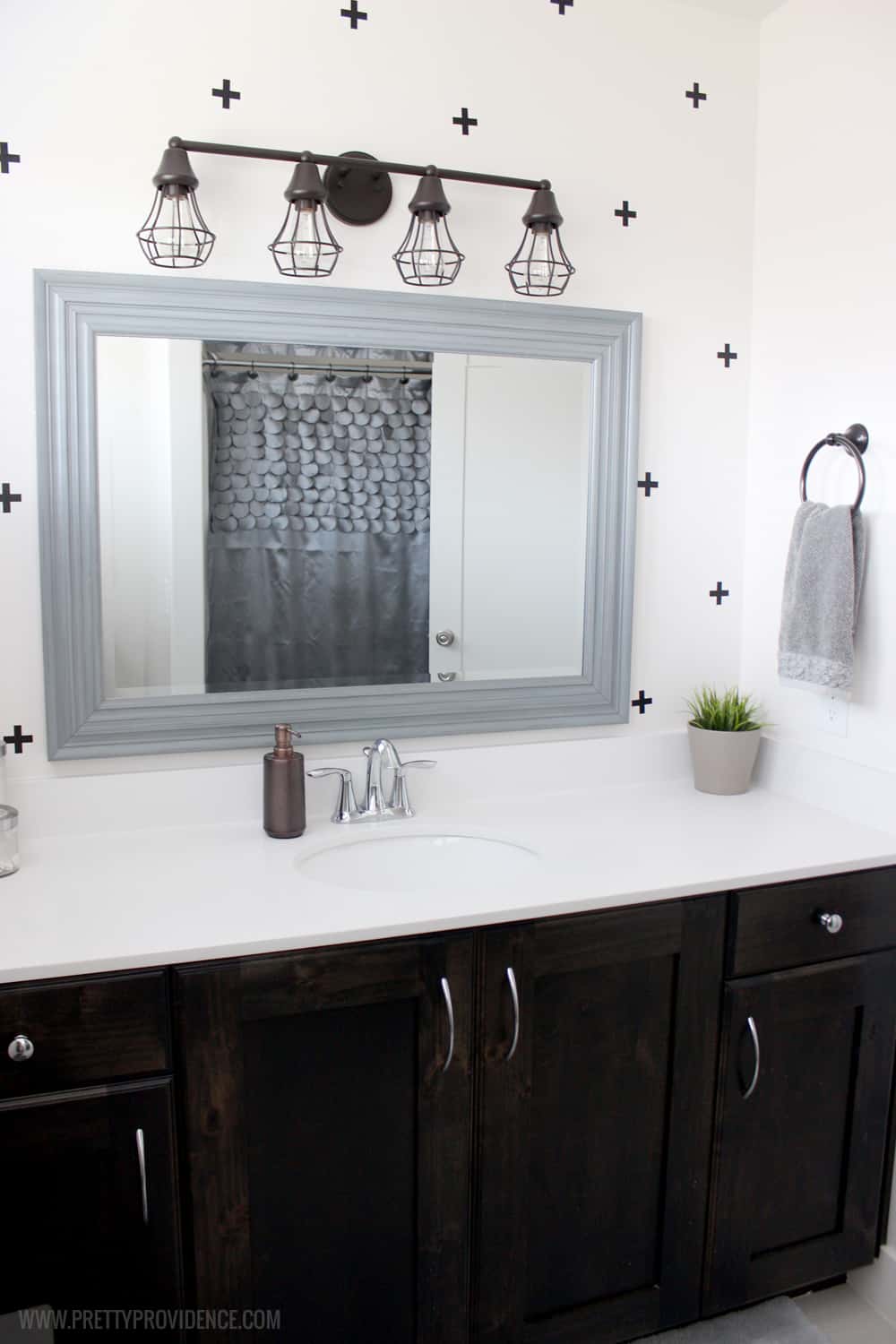 Hello friends! I'm excited to show you the first "room makeover" from my new house today! Drumroll please.... it's the bathroom! Hahaha. Moving to a new place can be so overwhelming! I'm not kidding when I say it was months before I hung up one thing on the wall. I am a very visual type of person. The type who will move the furniture in a room around into every possible configuration because I have to see it to know what I like best. The type who will make diagrams in photoshop with her top 20 rug choices to see which one fits best with the rest of the pieces in the room. In short, I have problems! Ha. Anyway, sometimes it is easier for me to start with a small space to get my creative juices flowing, and that's just what this makeover did for me!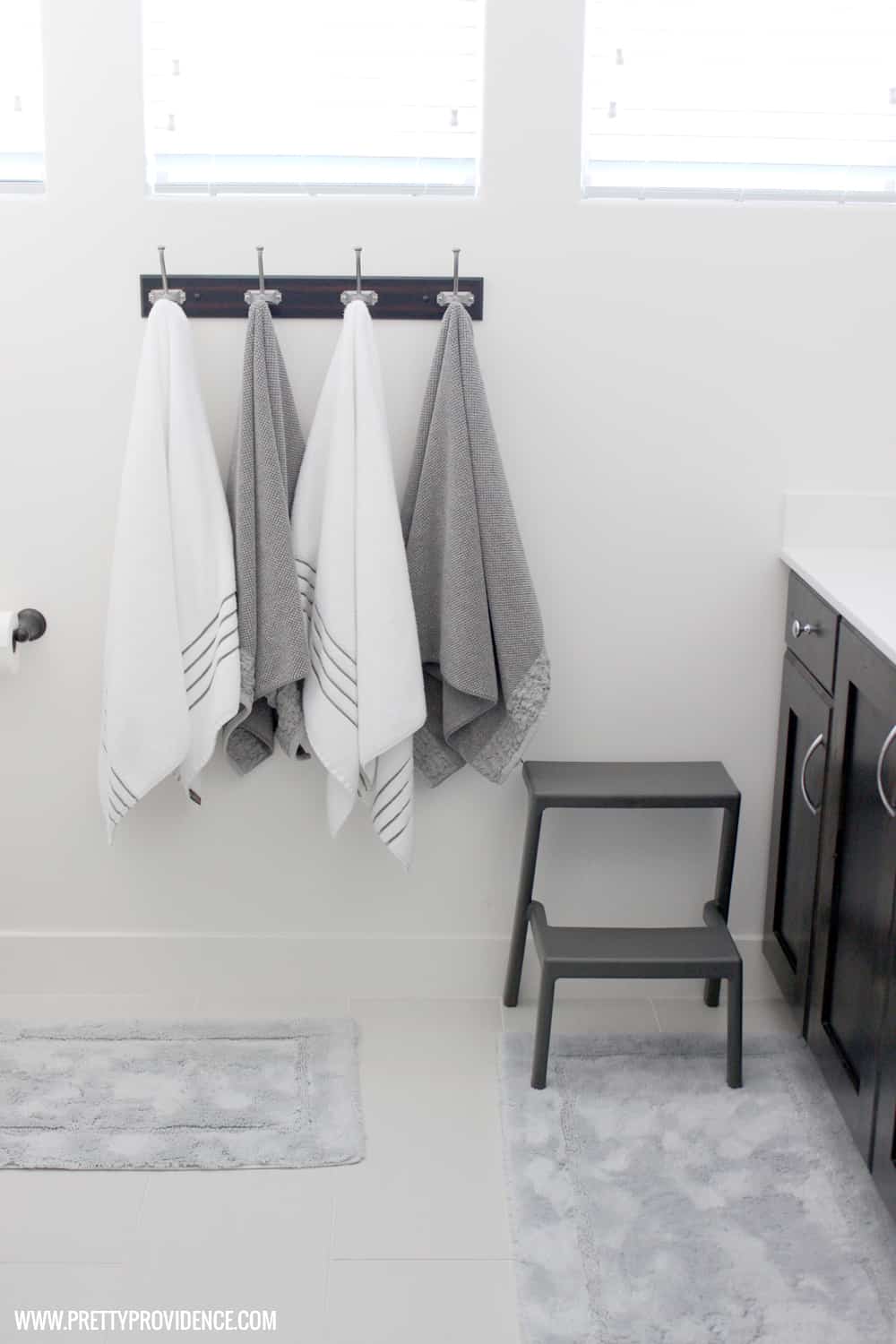 This is the bathroom right off of my boys bedroom upstairs, but it also doubles as the guest bath. I immediately knew that I wanted to keep it gender neutral, but with a more masculine feel. I started out with darker bronze fixtures (the light fixture, the towel racks etc.) to contrast the chrome faucet and cabinet pulls and I love how they pair together!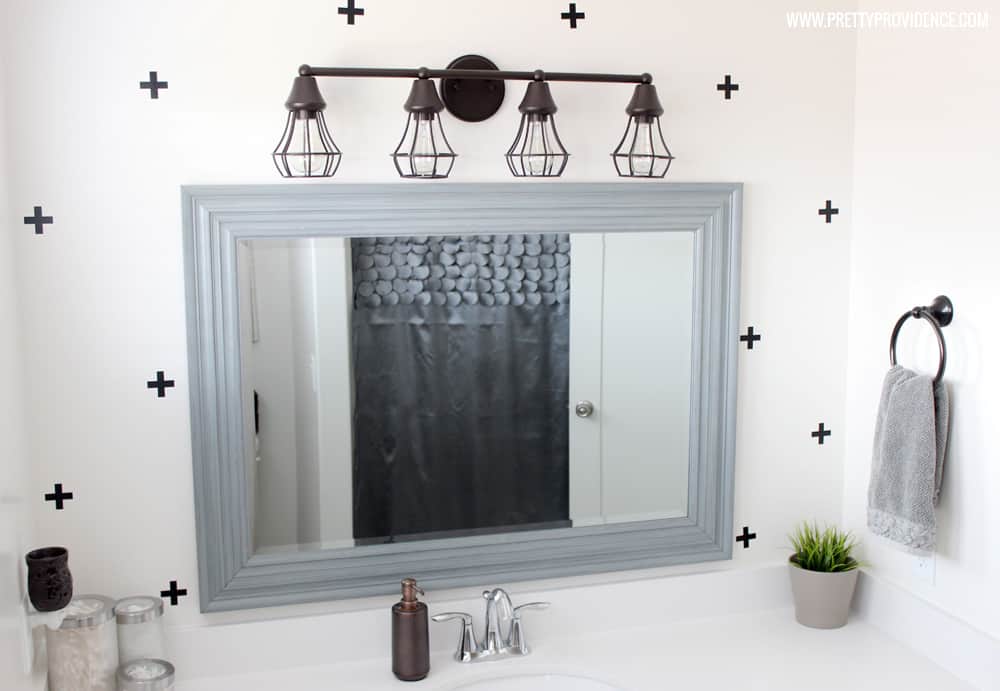 I found the great blue/grey mirror at TJMaxx on clearance for $24.99! Such a steal! The cute plant and glass jars were things I had on hand from IKEA!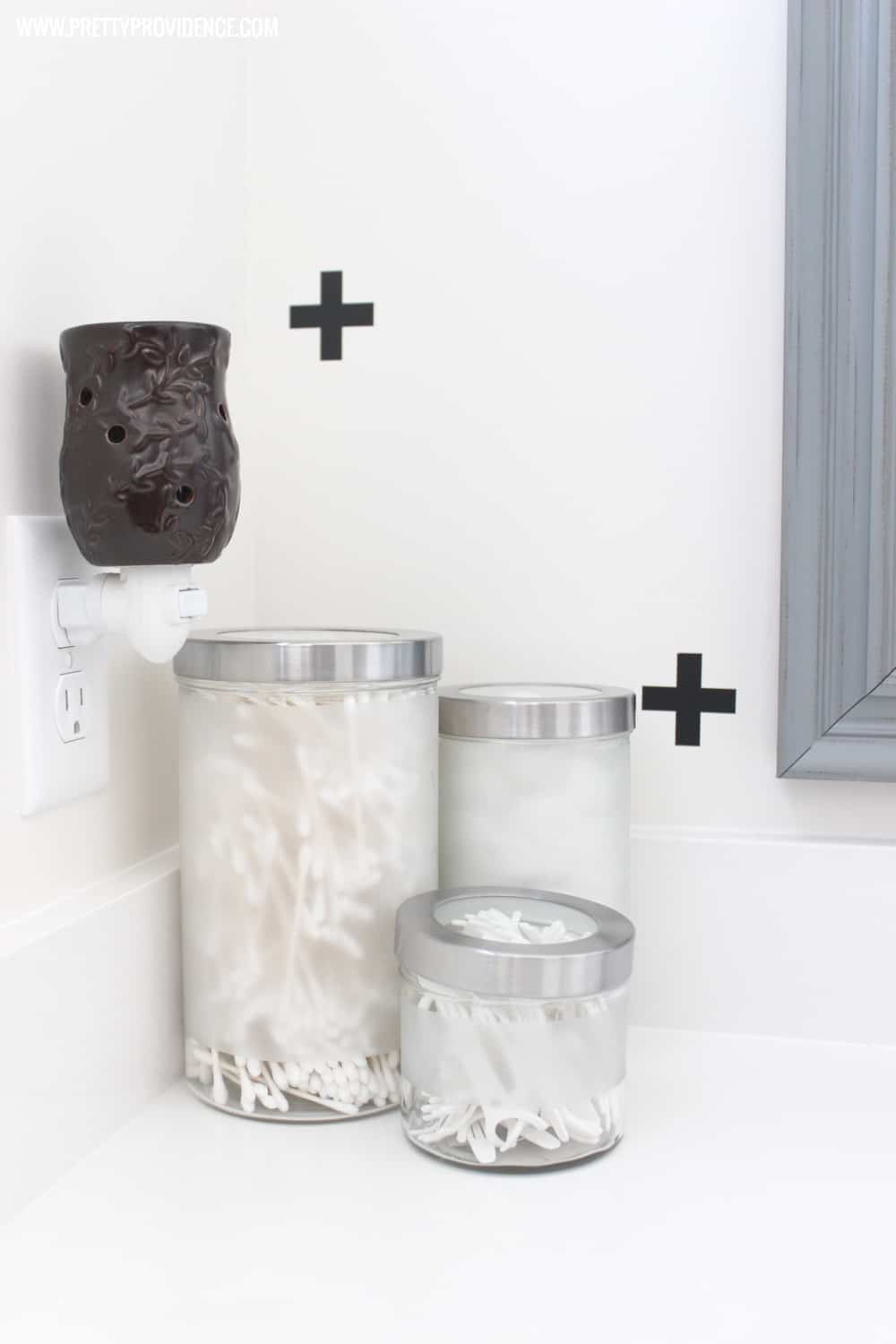 I got the shower curtain on amazon (there are links to shop the entire post below) and the towels, rugs, toilet basket and some of the hardware from Target.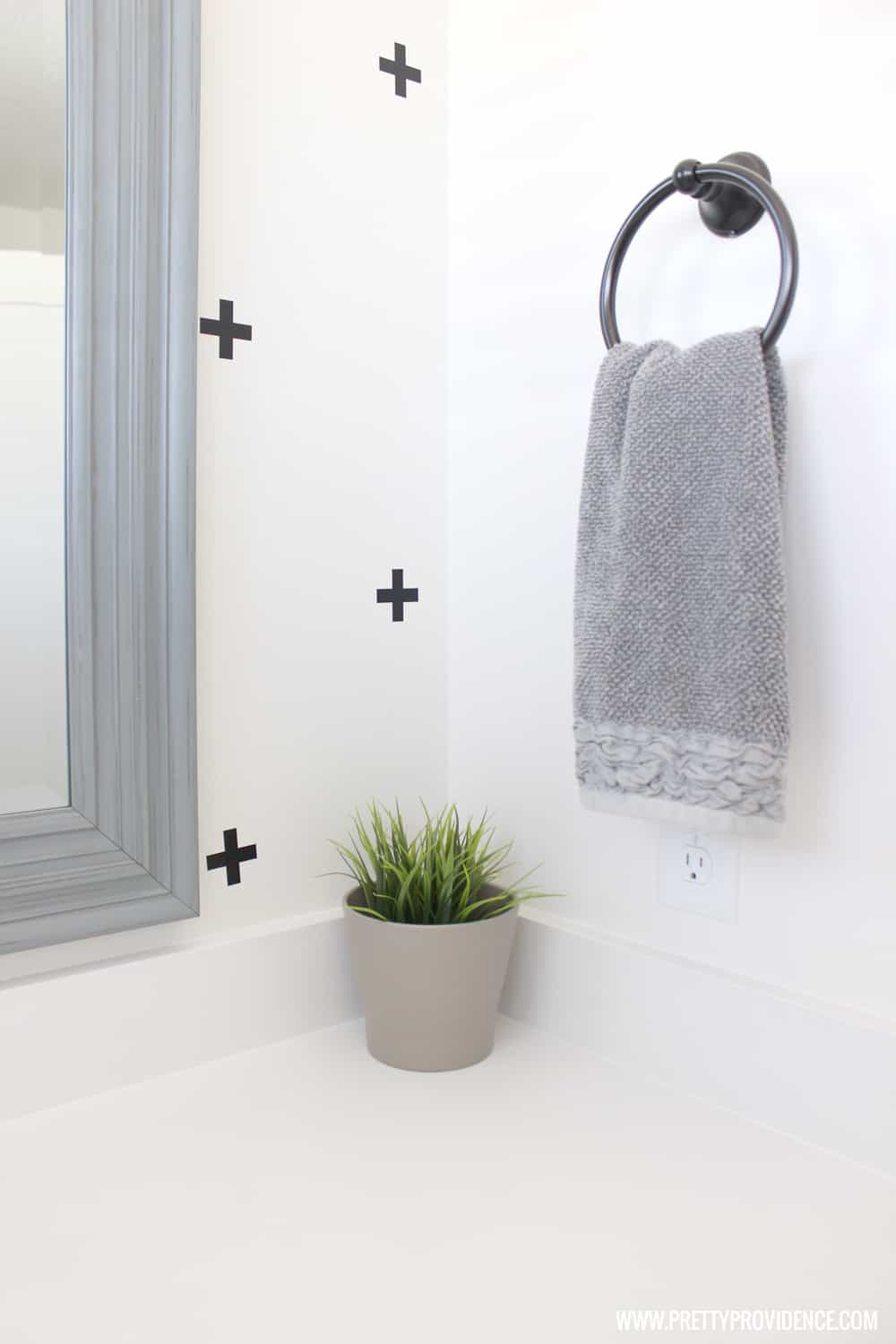 I loved the way it all came together, but it just felt like it needed one last thing to tie everything together, which is when I remembered my cute plus sign decals from Walls Need Love! Don't they just finish the whole space? It was a pretty small wall, but it literally only took me two sheets of stickers and 3 minutes flat (I just eyeballed it-- no measuring)! You won't get a statement wall cheaper or easier than that friends! Plus, they peel right off if I ever want to change it!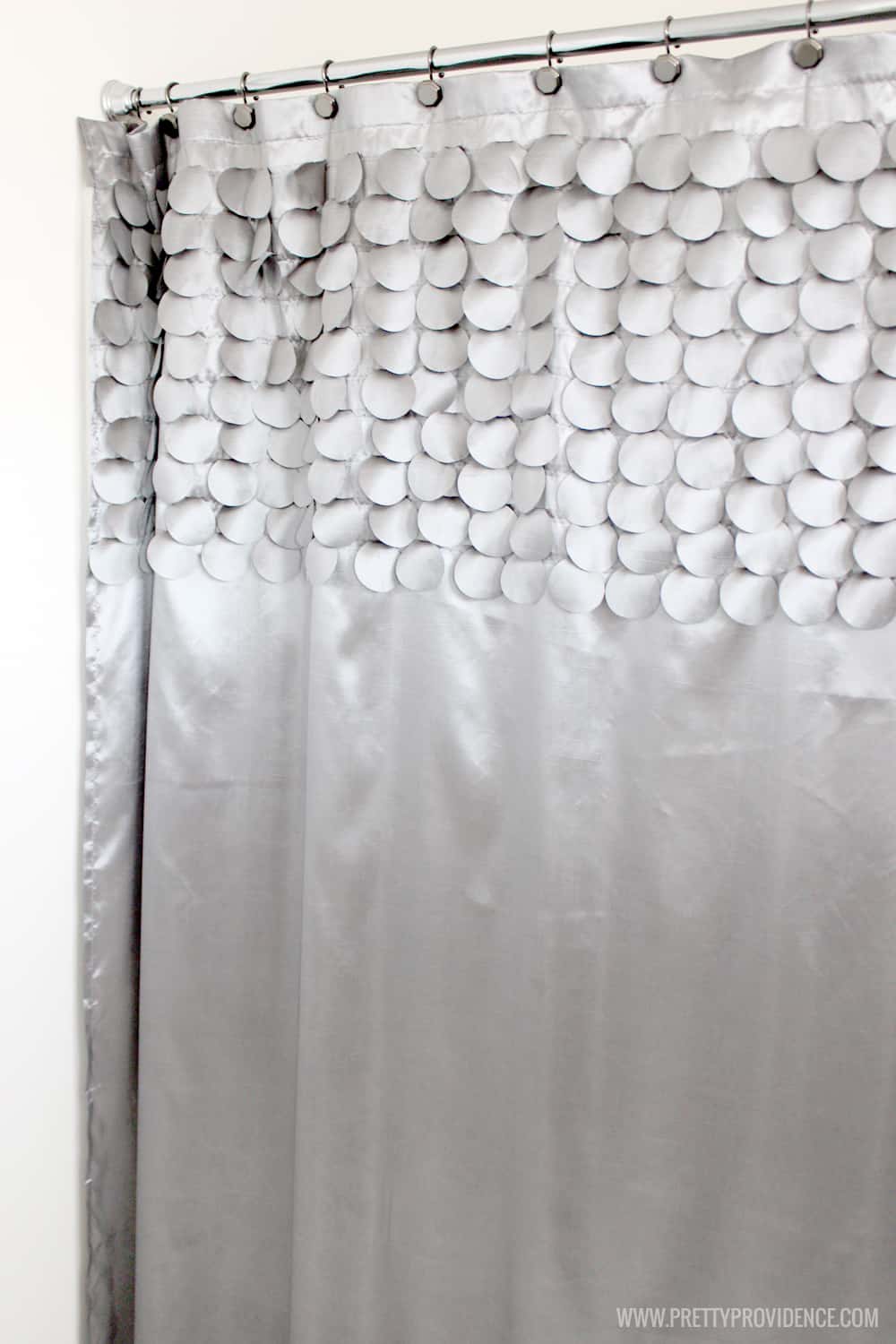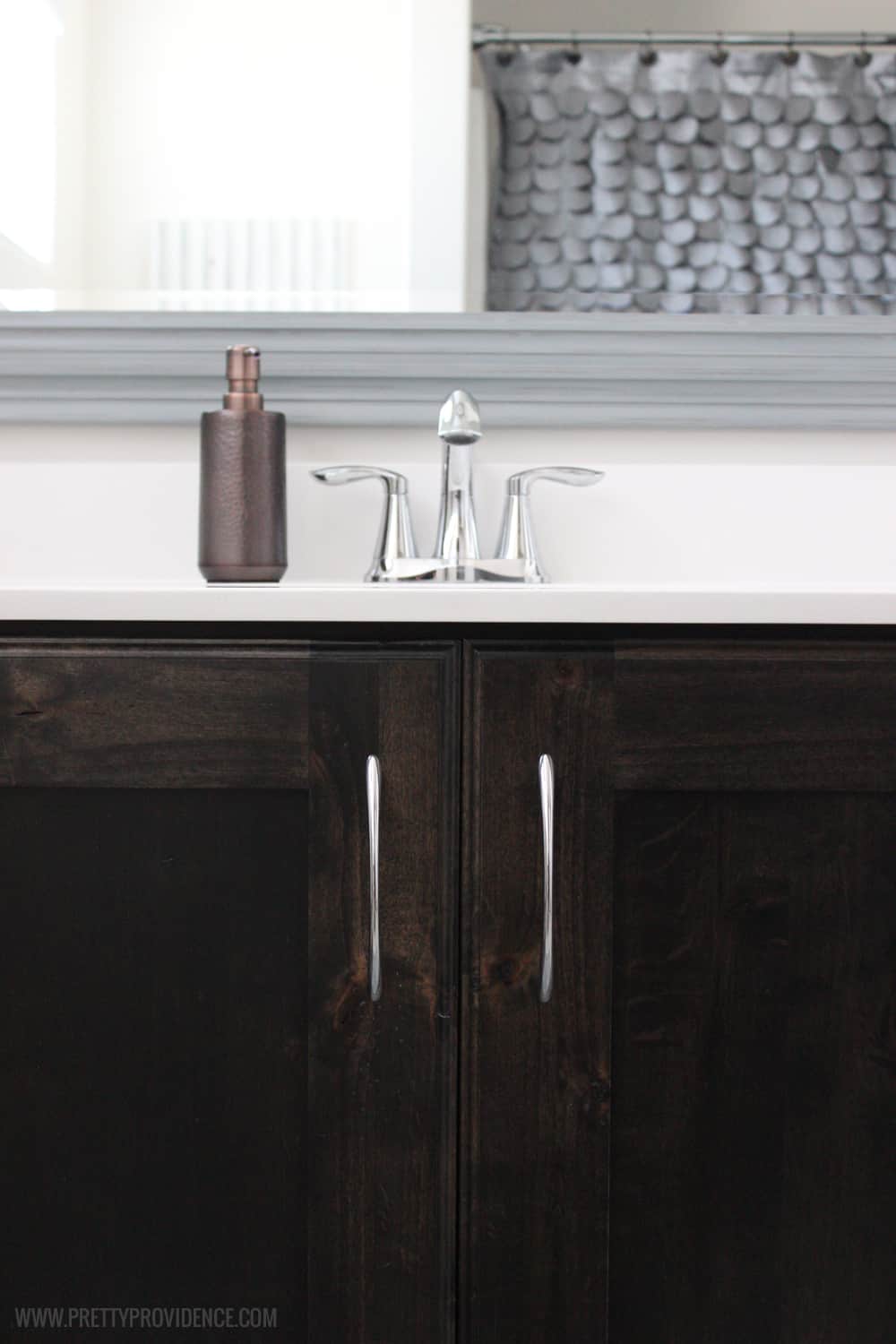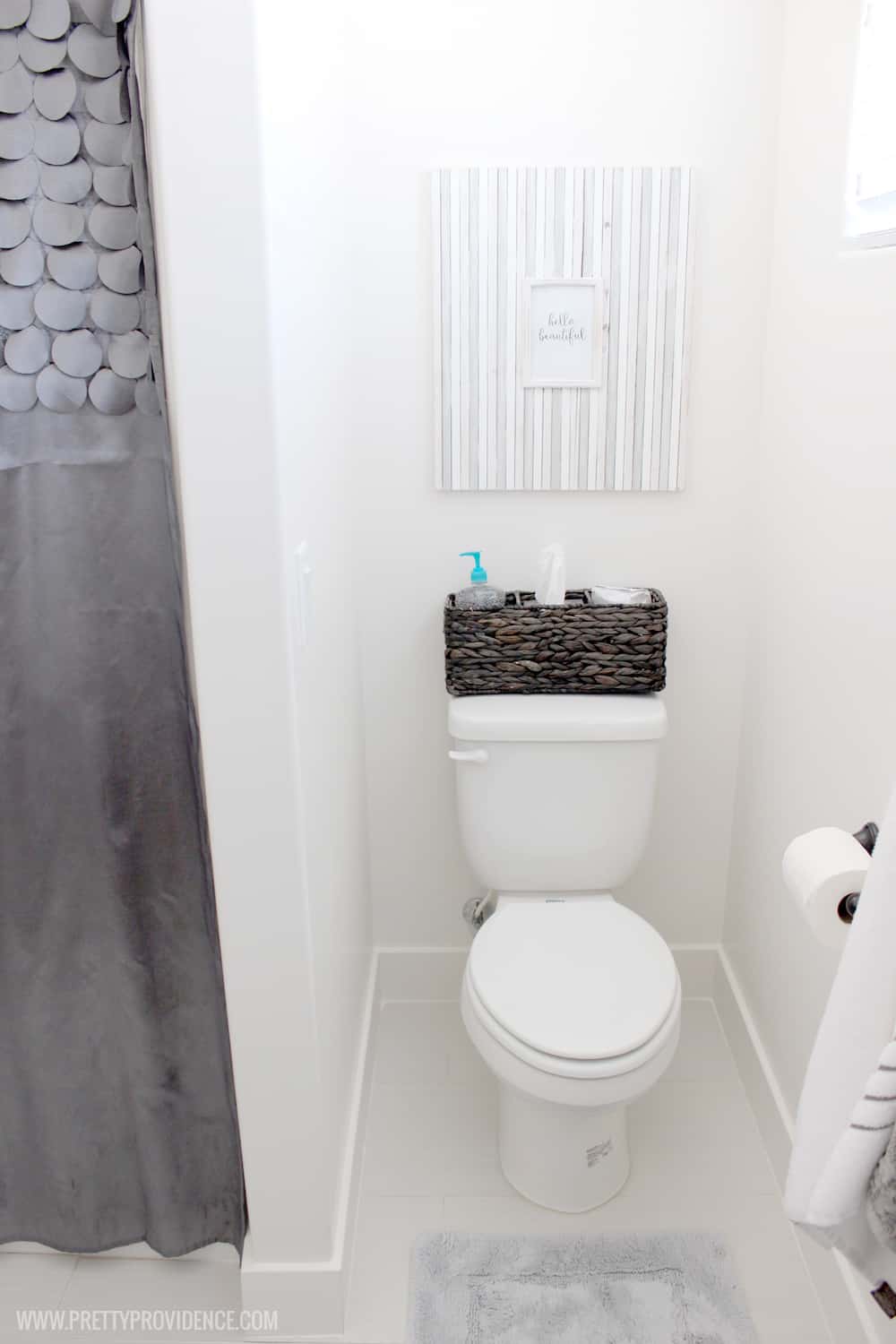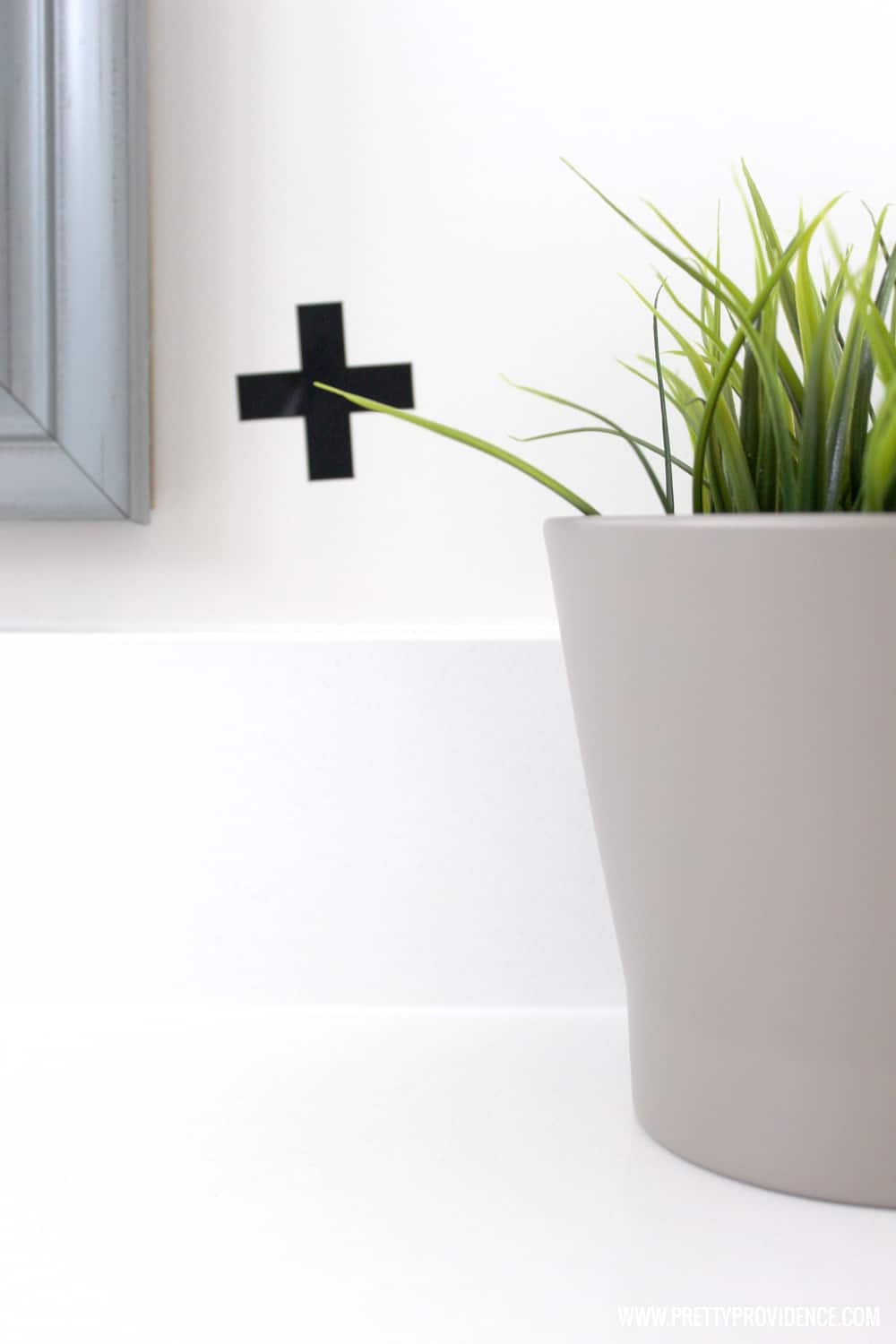 I found this cute wooden frame on clearance at TJMaxx as well, but it was actually blue, white and green stripes, so I just quickly painted over them in the colors that I wanted and I love how it turned out! I found the cute "hello beautiful" printable here, and just sized it down!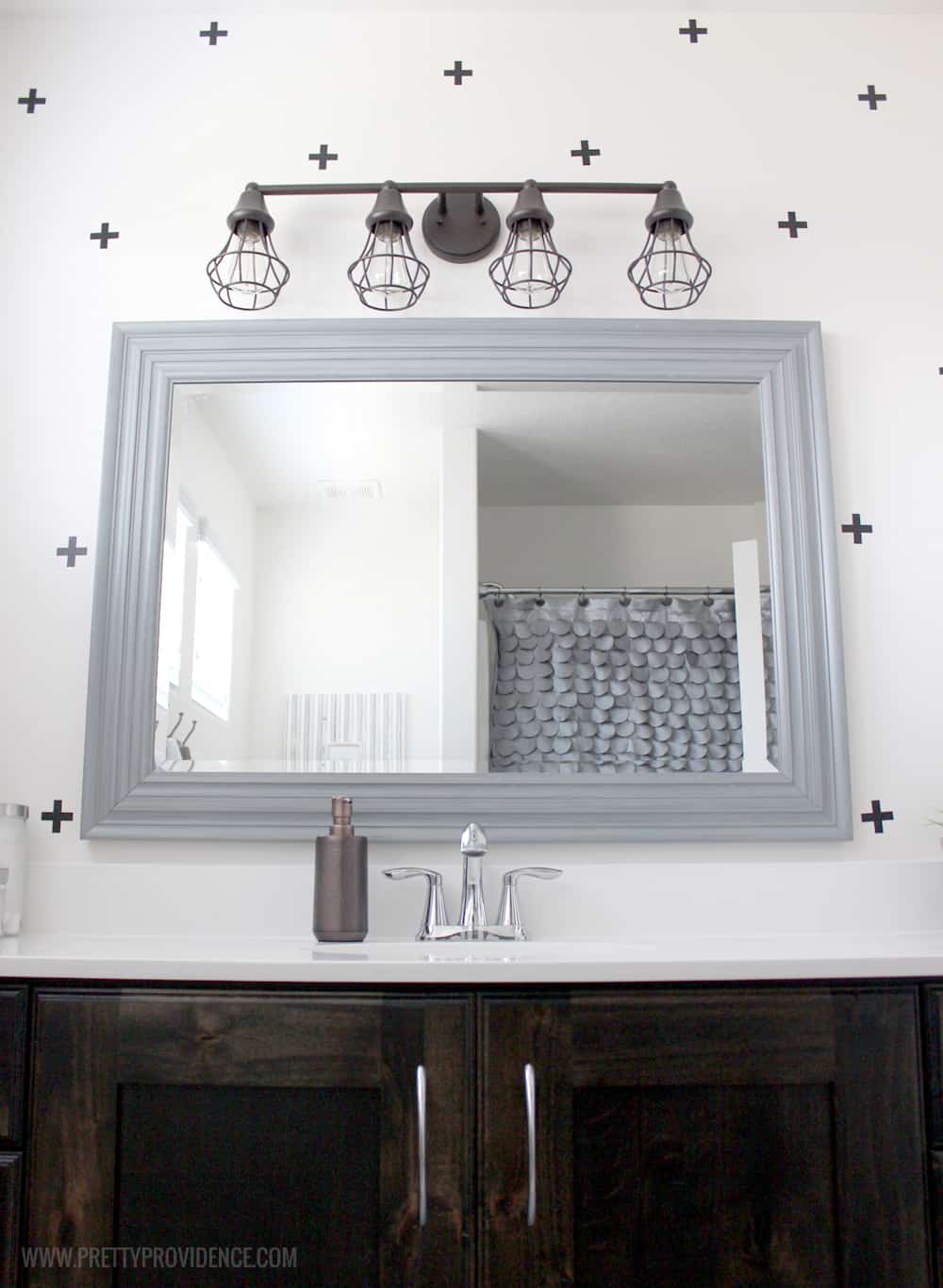 So there you have it friends! It's funny how sometimes tackling a small space or project can be like a springboard into bigger things! I have been projecting like crazy since this quick makeover and I can't wait to show you some of our other new spaces soon! See below for links to all the products used above.
xo,


| | | |
| --- | --- | --- |
| | | |