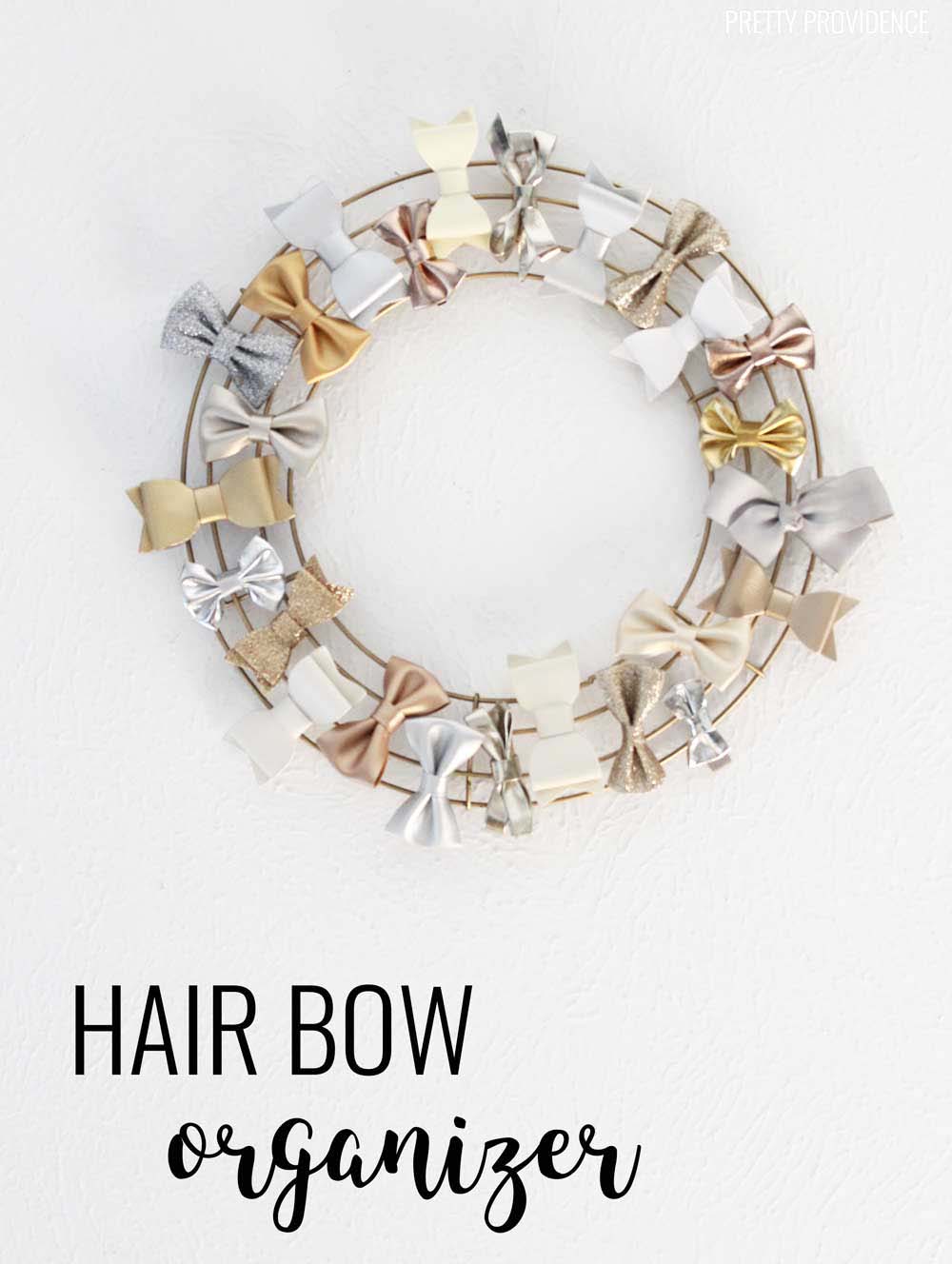 I have an abundance of bows at my house. To be honest, my toddler wears pretty much the same hair bow every day. I stick with gold because it's awesome, it matches everything, and I don't have to make choices in the morning. Mama's tired. haha! For the record, she also wears gold shoes. I can't even deal with how cute it looks. This has been her look for 3 years and it's not going anywhere. Anyway, we have tons of bows, that we use periodically when we are feeling saucy. (My mom found mixed bag of 20 leather bows for $12 on Amazon. Such a good deal!) I wanted to come up with a good way to keep them organized instead of throwing them all in a drawer that we would have to dig through. I saw lots of ribbon hair bow organizers but that didn't seem like my style… so one day when I was walking around in the craft store I saw just the thing: a wire wreath form! I pictured it gold. (Because of course I did.) I knew that this would be the perfect thing and that it would actually look cute & modern hanging on the wall!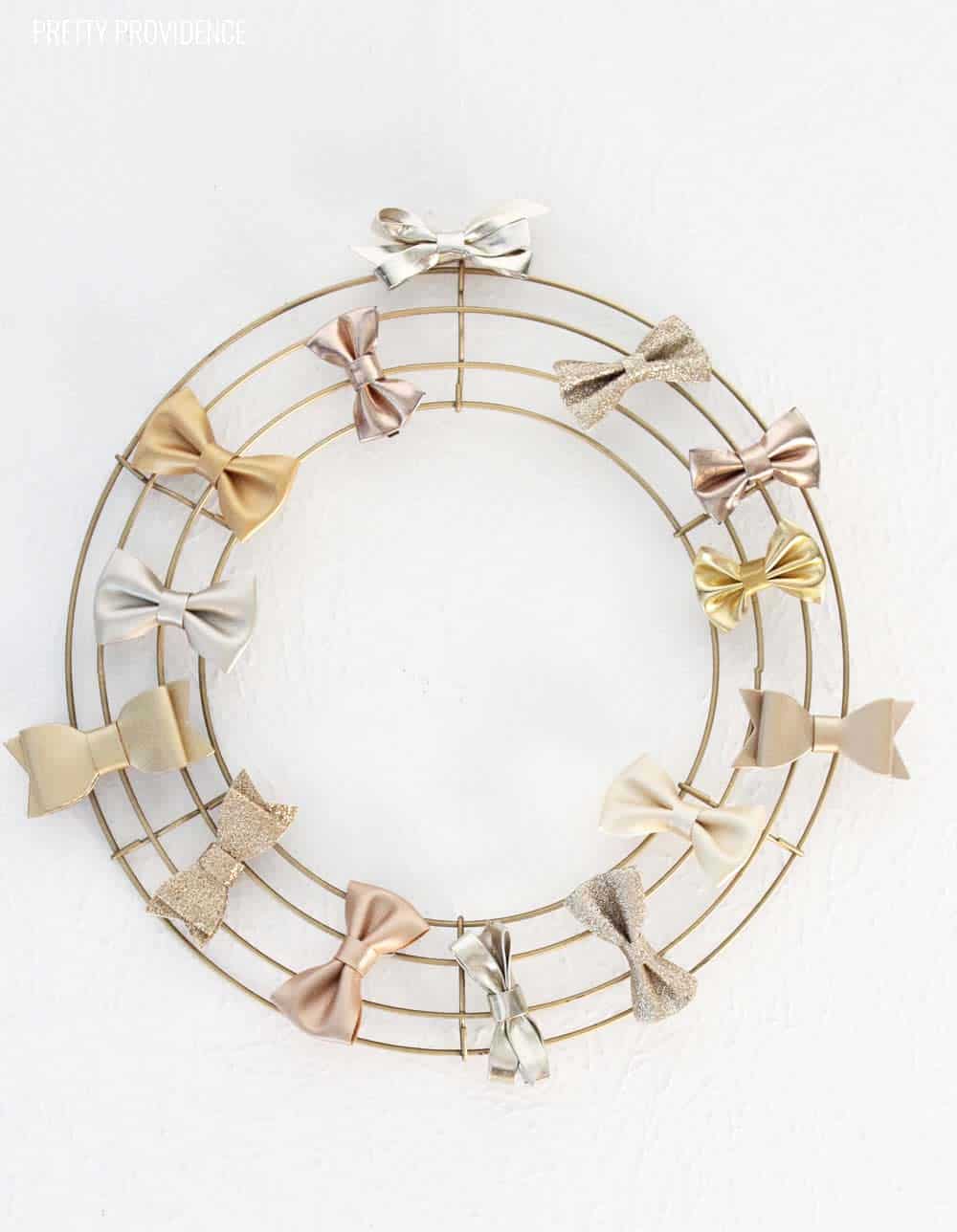 So there isn't much else to say here except that me and my bow organizer are very happy together and I'd like to help you make one of your own too, if you can even call this 'making.'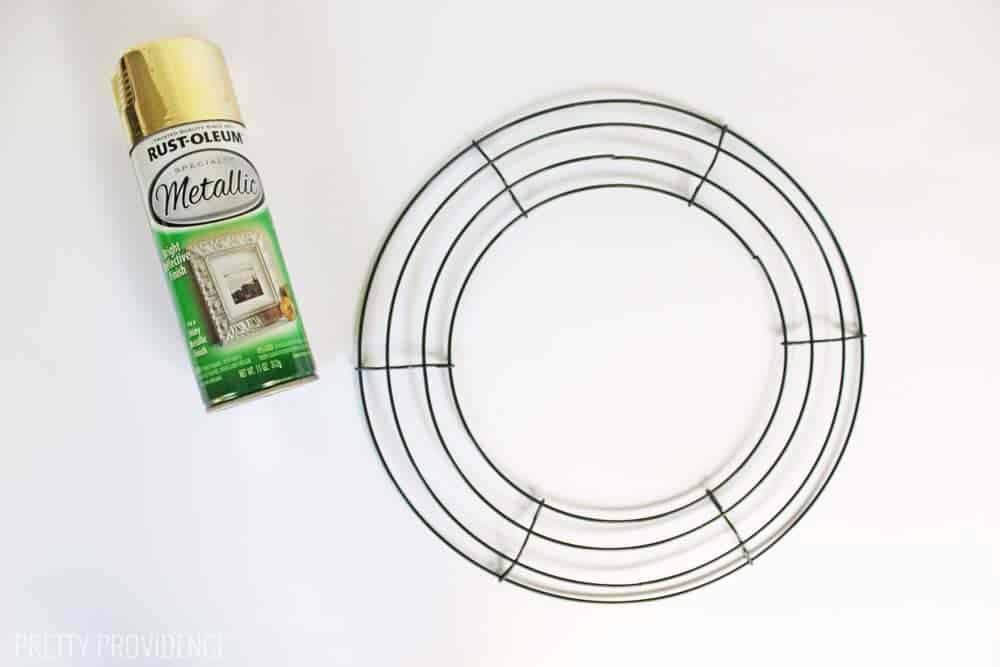 Directions:
Step 1. Buy wire wreath form.
Step 2. Spray paint wreath form.
Step 3. Attach a string or ribbon to hang it with.
Step 4. Put it on the wall and clip all your bows on. Voila.
I love having them all visible!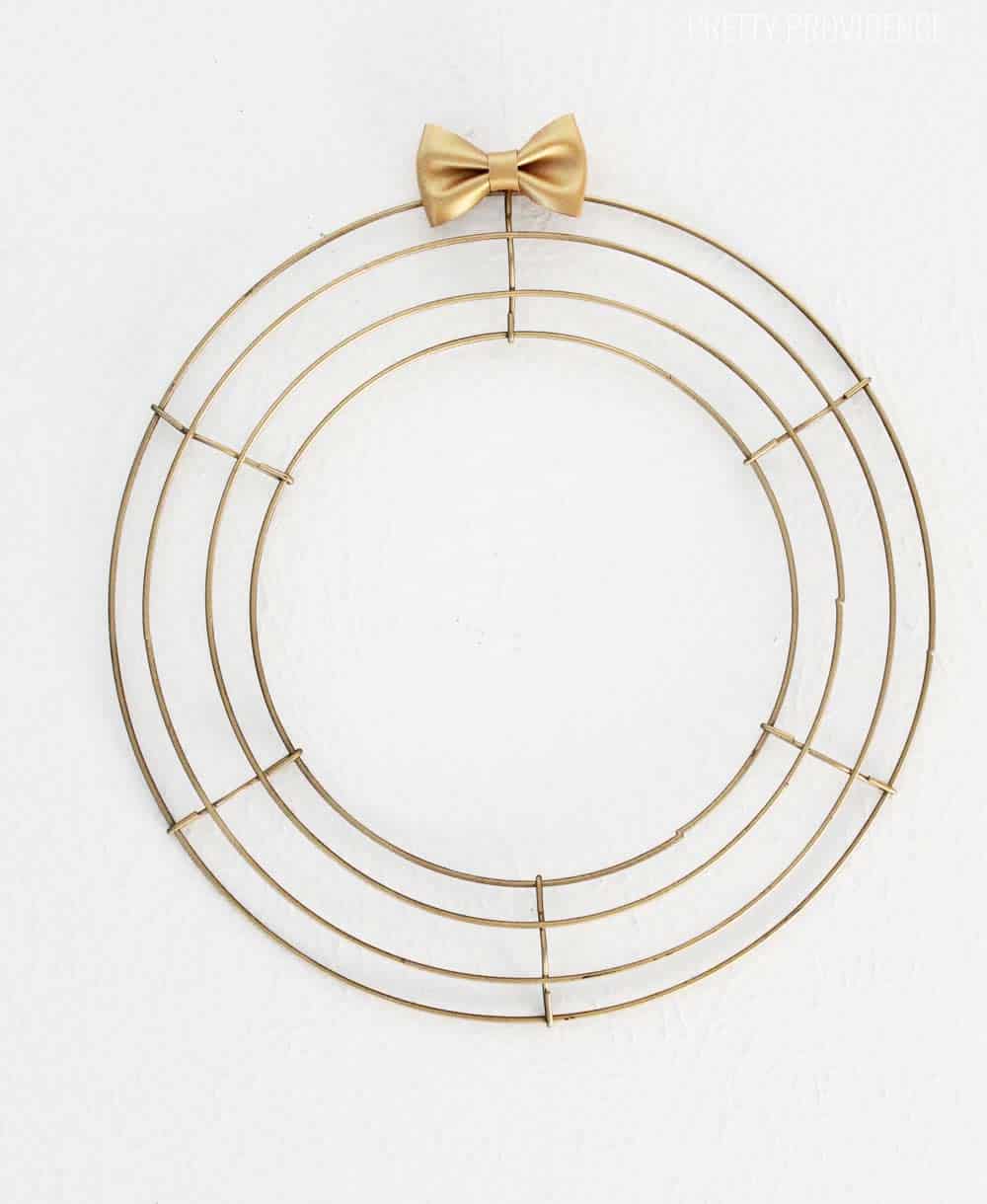 Pin this for later!