This is a sponsored post written by me on behalf of Devine Color. All opinions are 100% mine.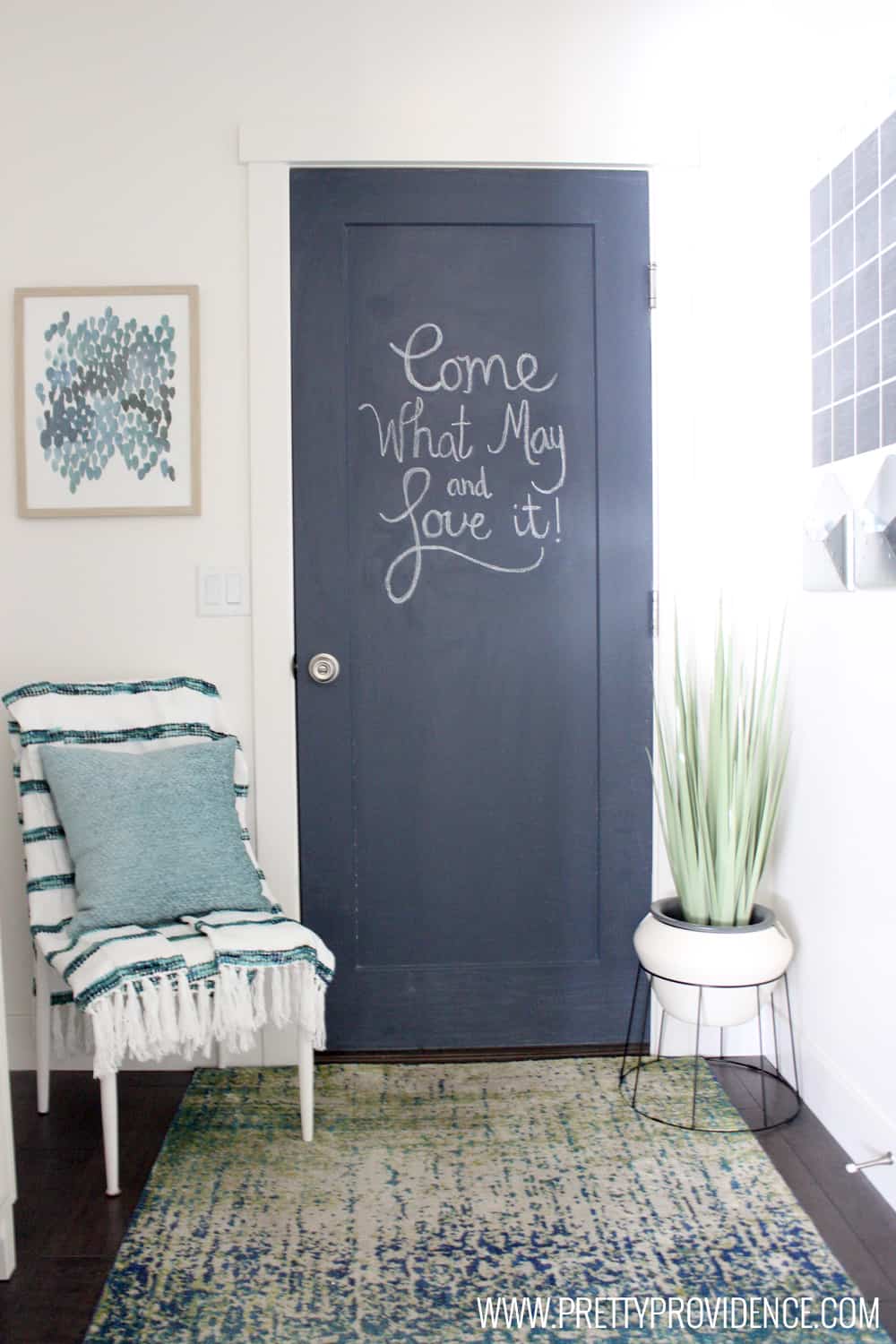 After I posted my mudroom reveal a little while back lots of people asked for a step by step tutorial on the chalkboard door, so your wish is my command! The new Devine Color + Target line is honestly pure magic, you guys! It is so easy and fun to work with, I pinky promise you can do it! Are you ready to dig in?

I had always wanted a chalkboard door, but didn't really know where to put it! When the Devine Color + Target line came out and they had Blue Jean chalkboard paint (my favorite color) I knew I had to make it happen! The mudroom seemed like the perfect place. I love that I can write an inspirational message like the one pictured, or notes and reminders on it, or both! My kids have had a lot of fun drawing on it too! You ready for the easy step by step?
1) Clean your door. I just took a rag with hot water and rung it out tight. You just want to get any gunk, finger prints etc. off the door and give it plenty of time to dry!
2) Take off your handle. No need to remove your whole door, but taking off the handle ensures it won't get paint covered!
3) Tape off the door's trim! I basically just taped any edges of the doors trim that may come in contact with the brush during painting! If any paint does get on the trim of the door accidentally or some seeps through, magic erasers work great when removing this Devine Color chalk paint, if that becomes necessary!
4) Paint! This is the fun part! The chalkboard paint can be applied with a roller or a brush. I used a brush, but it's all about personal preference! Mix your paint well before each coat. I did three coats, waiting about an hour and ½ in between each coat. It probably would have been fine after two, but I had tons of paint and wanted it dark!
5) Let paint cure for 24 hours.
6) Before writing on your chalkboard, rub entire surface with the broad side of a piece of chalk. "Seasoning" your chalkboard helps to prevent shadowing or ghost letters in the future! See an example photo below.
7) Draw your heart away! When it's time to erase, a damp cloth or paper towel works better than a regular eraser. Have fun!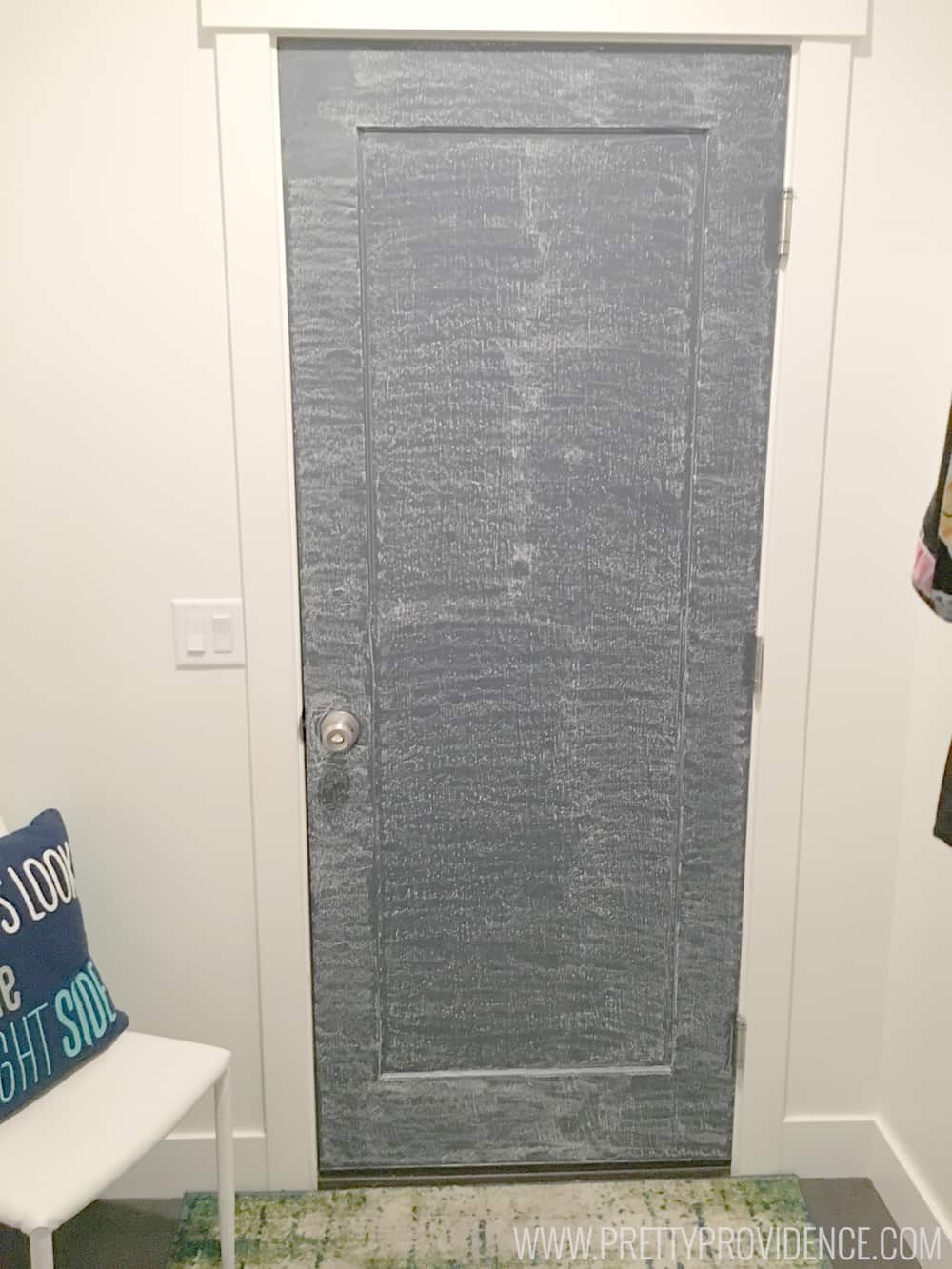 I'm totally amazed at how different my mudroom looks now! The great part is that Target was totally a one stop shop for me! I ran over to the home improvement section for the paint, then headed straight over to home decor to grab the cute pillow, throws, and art to complement the door! So fun and so convenient! If you want links to the other Target products, here they are: pillow, throw, art, metal envelopes.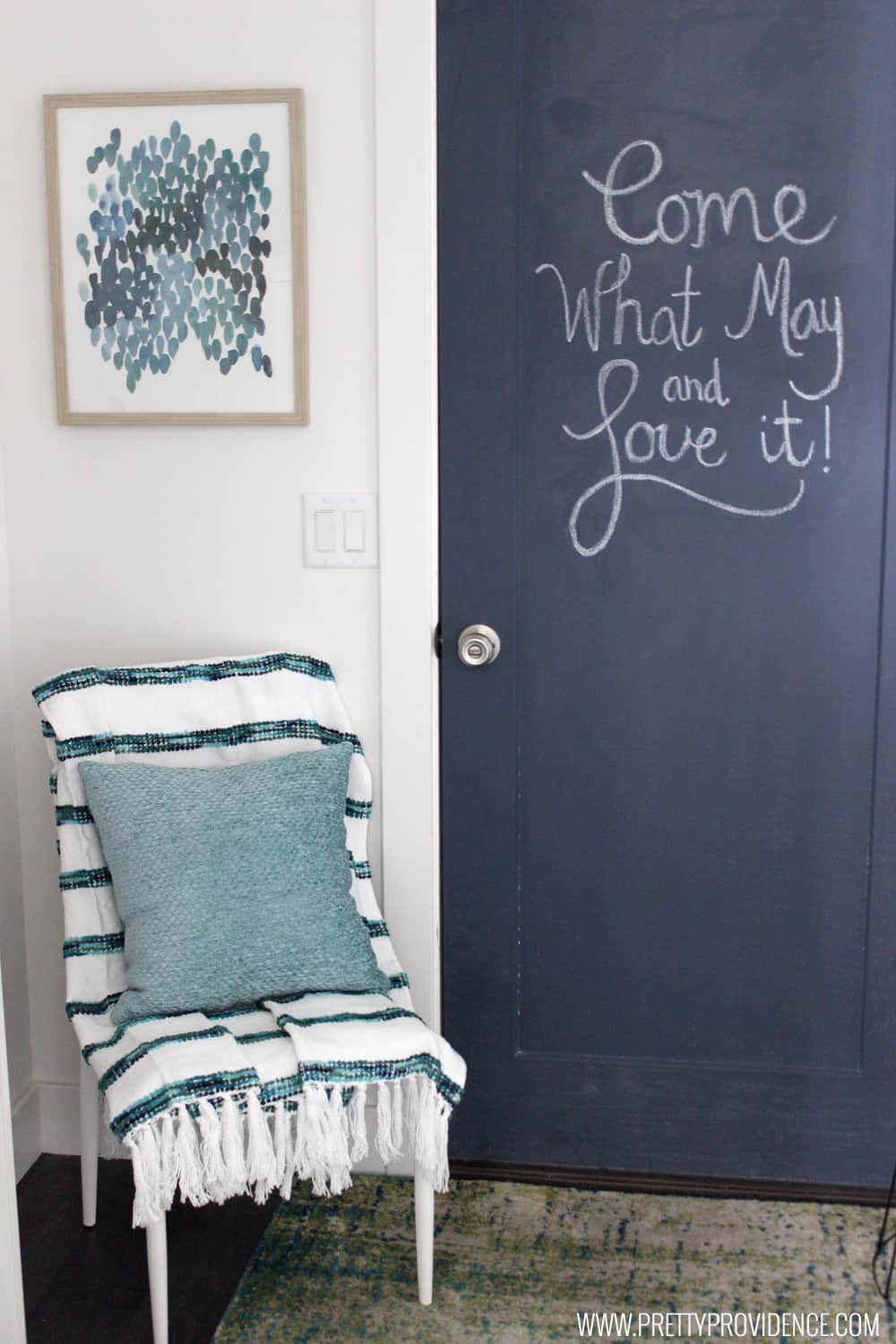 Devine Color + Target has tons of other fun products in their line too, from fun metallic paints to removable wallpaper, you definitely want to follow Devine Color on Instagram to check them all out!
Happy projecting friends!
xo,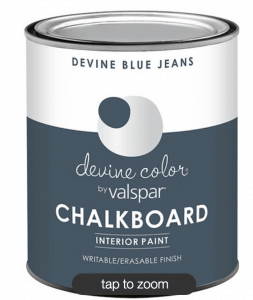 Blue Jean Chalkboard Paint
Schedule
Schedule
Schedule
Schedule