This is a sponsored post written by me on behalf of The Clorox Company. All opinions are 100% mine.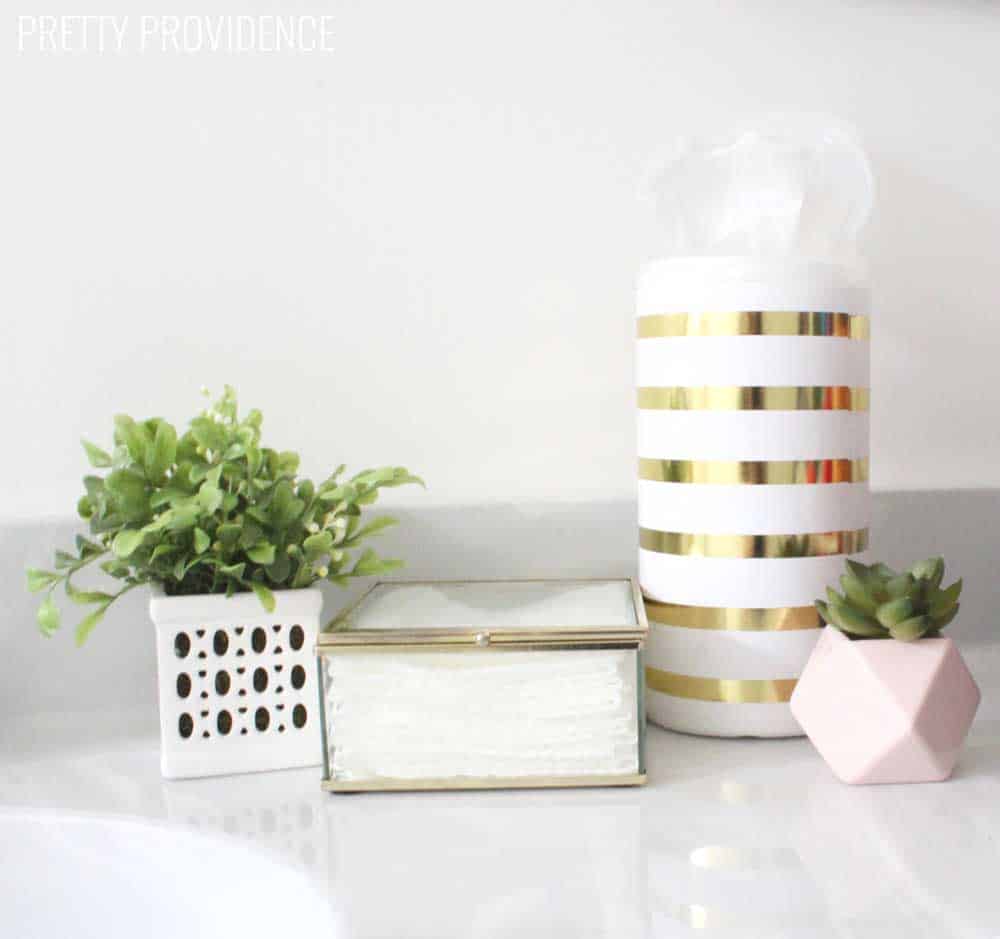 If you are like me, your bathroom is not always clean, tidy and smelling like Hawaiian Sunshine. But, actually, my bathrooms have been sooo much better lately! Let's rewind to darker times, shall we? I don't like to clean. So, of course, my whole house bathrooms would often end up getting dusty, and sometimes they wouldn't smell so fresh. You know what I mean. I would often think to myself "I should do a quick wipe-down. It wouldn't even take that long! I'll go get the stuff right now!"  Then guess what never happened? The wipe-down. Until the dreaded day when I look around my bathroom and realize that it is too dirty to ignore, and it's time to REALLY clean. Anyway, my recent epiphany changed all of that. I realized that if I kept my Scentiva wipes IN my bathroom, IN plain sight, then I wouldn't have an excuse to not clean my bathroom and those wipe downs would actually happen! Just to make things a little more decorative, I used my favorite wrapping paper to cover the wipe container, which makes me feel like it is an actual part of the decor in the bathroom and not something that I need to put away (and therefore never getting used again!)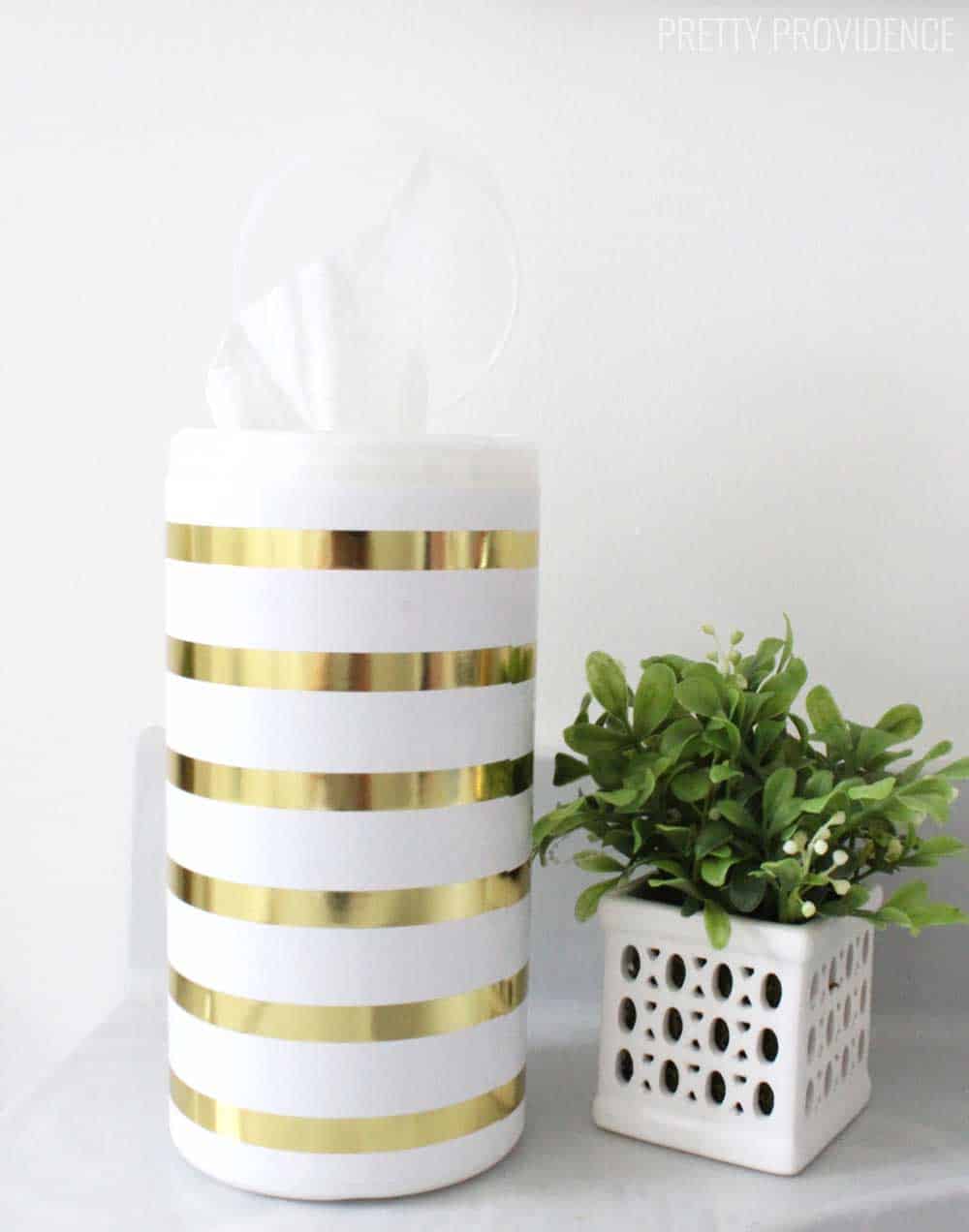 I also decided to keep some dust cleaning towels out as well. I found this beautiful jewelry box and thought it would be the perfect thing to hold them. See, so now keeping my cleaning supplies right on hand and in plain sight is CUTE as well as functional! I have now been dusting and using Scentiva wipes whenever I see a need, and my bathrooms have been staying clean and fresh all the time!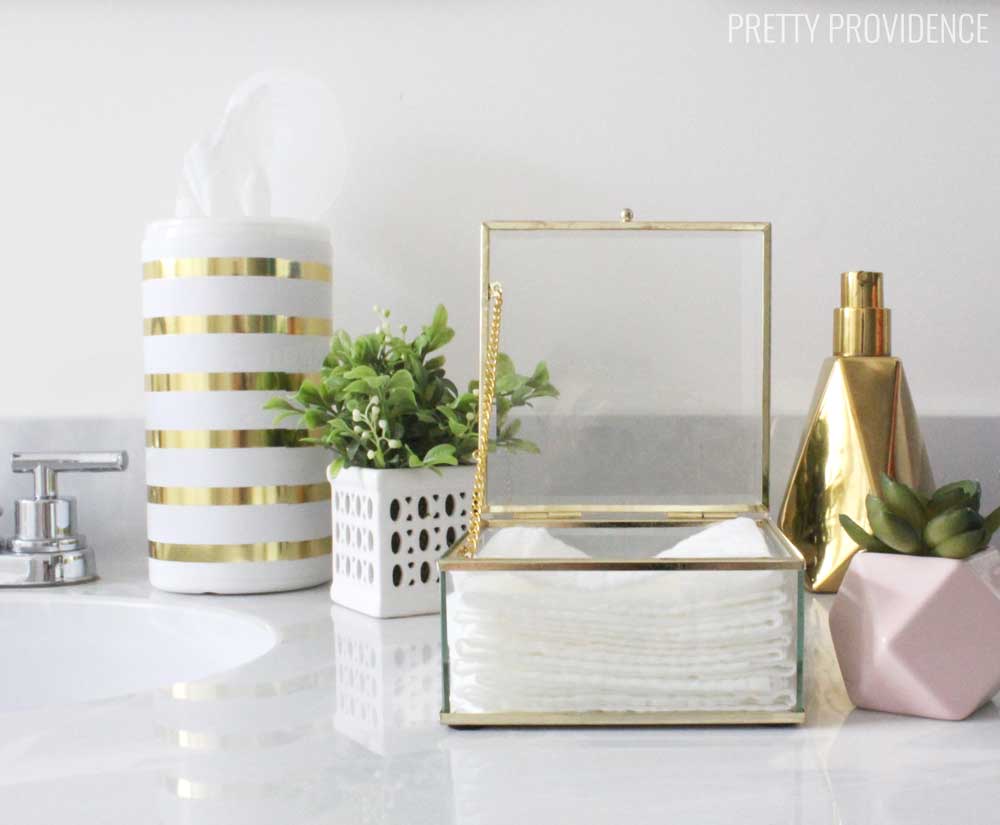 Scentiva smells SO good, it has the strong power of Clorox clean and an amazing scent for an all-in-one solution and the wipes are even discounted at Target on the Cartwheel app!
Do you have any other great tips for me on keeping your house clean on a regular basis? I could use all the tips I can get! haha