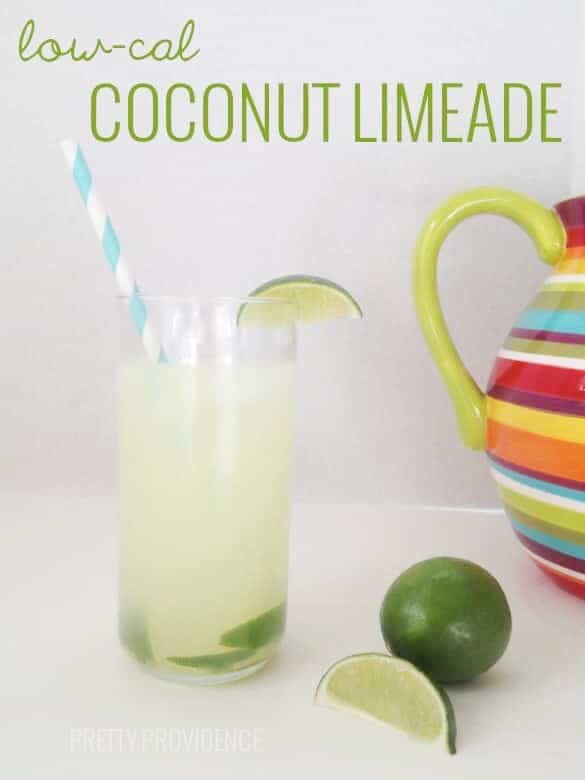 OUR LATEST VIDEOS
I want to let you guys in on a little secret. I make this coconut limeade whenever we have guests over for dinner, it's super refreshing and delicious. People are always asking me where I got it or how to make it, they can't go another day without making it at home. In reality it's the easiest thing on the planet to whip up. The best part about my coconut limeade is that it has almost no calories. I prefer not to drink my calories, so although a fresh-squeezed limeade is always delicious, I will always choose a cookie over that. This limeade is just one of those zero calorie powdered mixes with fresh-squeezed lime juice added. I love it and I always will.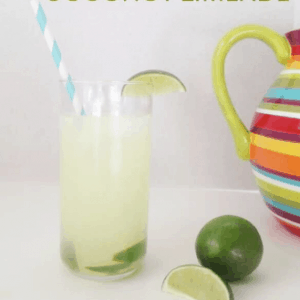 Low Cal Coconut Limeade
Ingredients
1

Package Zero Calorie Lemonade Powder

Cold Water

Ice Cubes

2-3

Limes

Sliced

Torani Coconut Syrup
Instructions
Make the

lemonade

according to package directions, and add ice + fresh lime juice to taste. Throw in your extra lime slices. Add about 1/8 cup coconut syrup. Taste drink, and add more syrup if desired, or leave it how it is!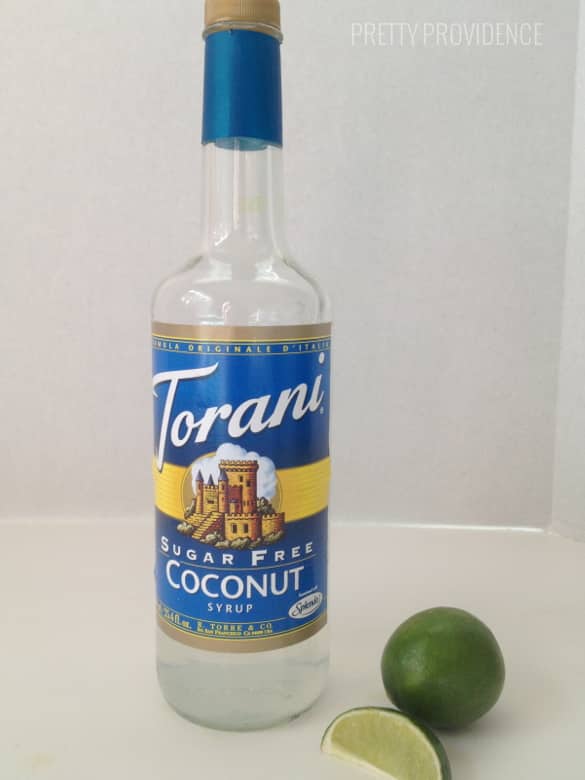 Ta-da. You may remember that I also like to throw lime slices and coconut syrup into this drink. It's a sickness I guess. I hope you'll try this delicious limeade – it is perfect for summer! Also – just a tip. I linked to the coconut syrup on Amazon, but if you live near a World Market that's the cheapest place I've found to buy it. The size you see above costs around $7 and lasts forever.

If you want to try some more of our popular non-alcoholic drink recipes you will love the ones found in this cute video, Dirty Dr. Pepper, Easy Raspberry Lemonade and Copycat Martinellis! See for yourself how easy they are to make!
and to check out all of our refreshing drink recipes CLICK HERE.