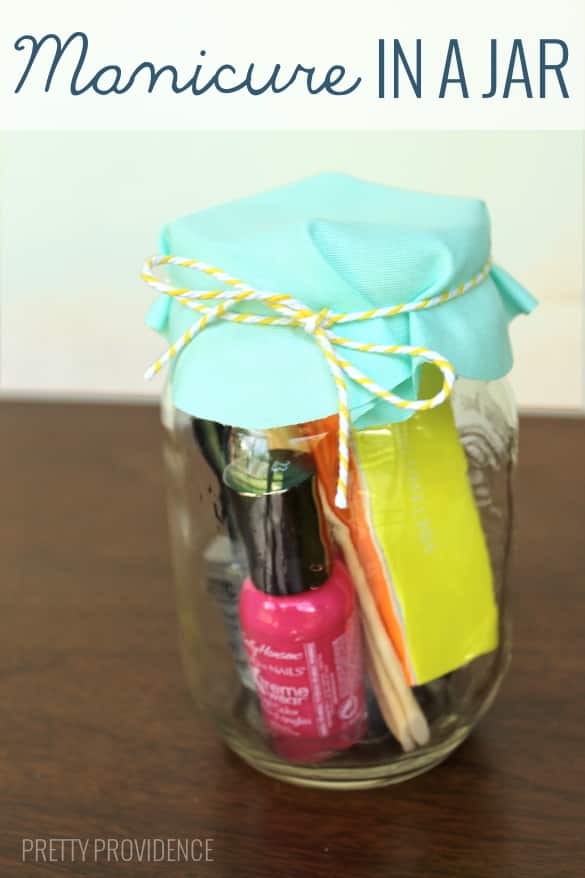 I love to give my friends little gifts for their birthdays or other occasions (sometimes just because) but a lot of the gifts I think of are awesome and expensive. This often causes me to refrain from actually following through with my gift idea which then makes me feel kinda bad. So – I'm always trying to think of inexpensive gift ideas, like $10 or less, for times like these. Enter: Manicure in a Jar! I don't know about you but I love getting a new nail polish or two, and who wouldn't want a few extra manicure supplies as well? I put this gift together in just a few minutes the other day. Here are the supplies I included in mine: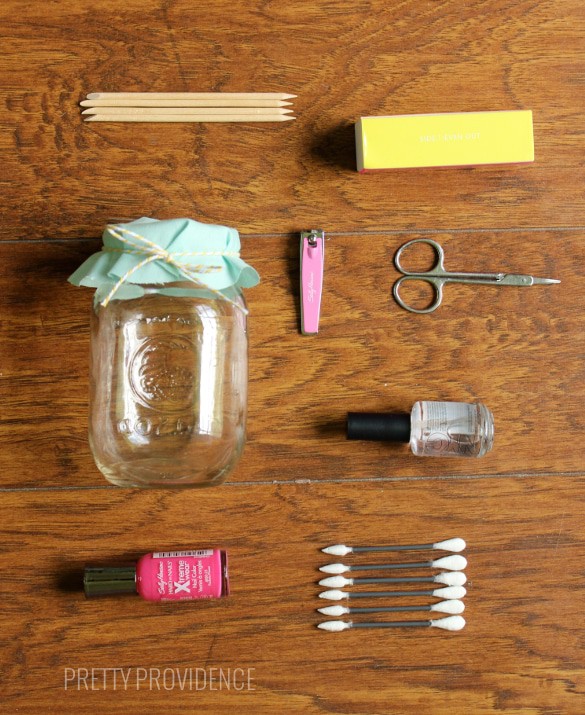 Cuticle Sticks, Buffing Block, Nail Clippers, Cuticle Trimmers, Nail Polish, Top Coat , Cotton Swabs (the sharper tip makes them perfect for touch-ups!) You'll also need a mason jar, scrap fabric and baker's twine or ribbon.
I got all of my supplies from Target & the dollar store, and I already had the mason jar on hand. Carefully place all of your items in the jar. It's a little trickier than it looks to get everything in there to be visible but not have it be a jumbly mess.  When everything looks good, place the scrap of fabric over the jar and tie some string around it. There you go!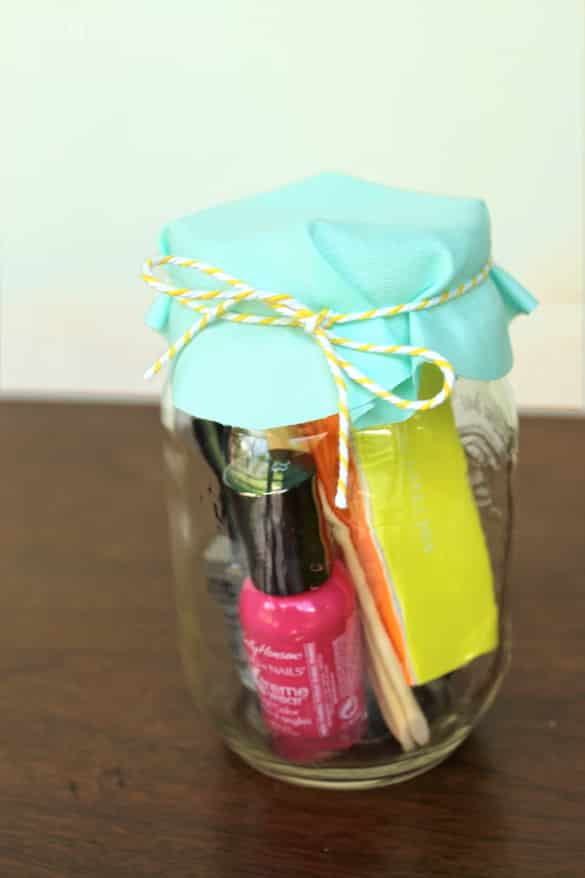 I know I would love to receive this little mani set. Happy gifting!