If you love the movie Mean Girls, this DIY 'On Wednesdays We Wear Pink' shirt is going to be your new favorite. Isn't it so fetch?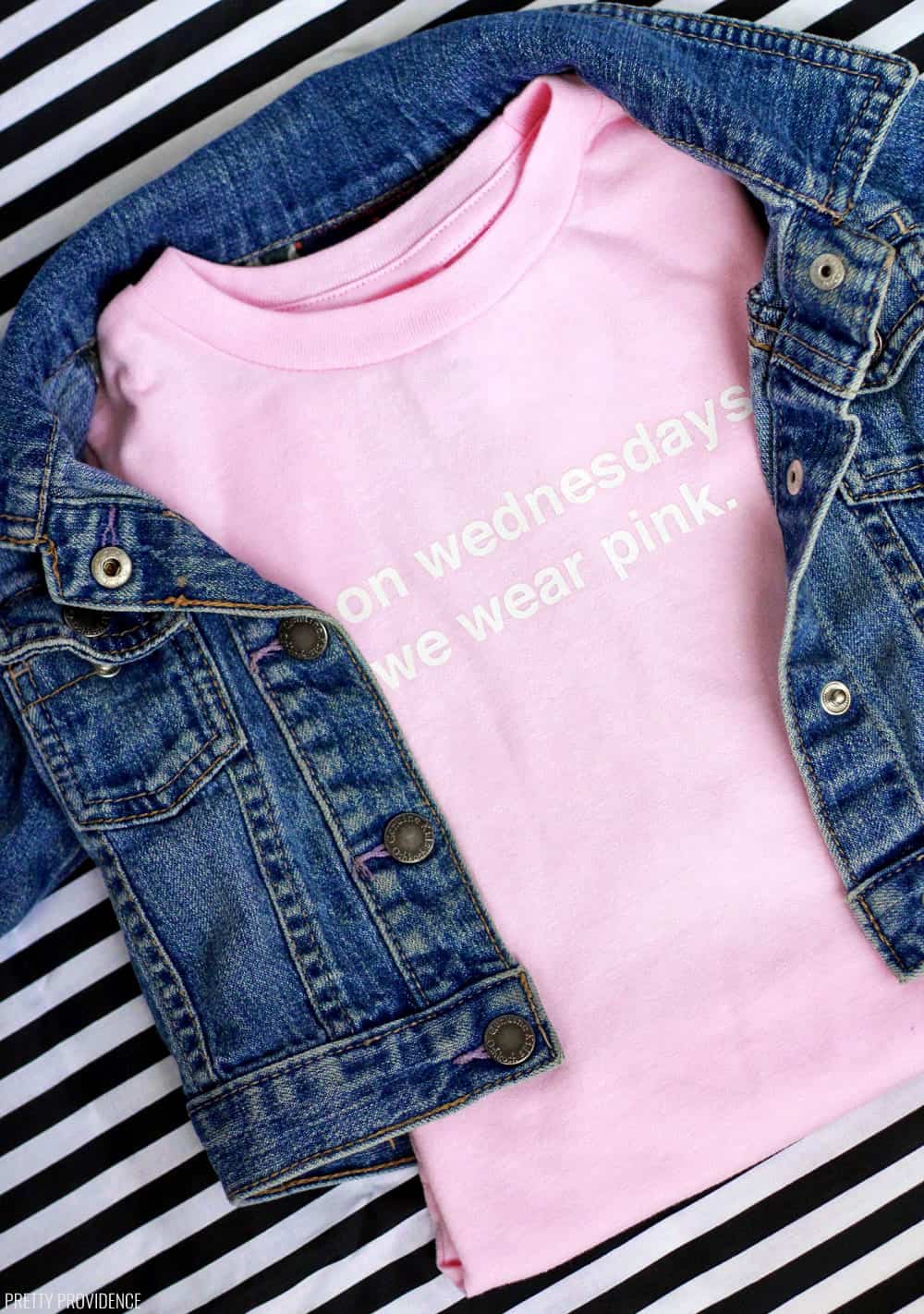 With how often I quote the movie Mean Girls, it's amazing that this is the first time I've done a Mean Girls inspired shirt! I wanted to make my two little girls matching t-shirts that say 'On Wednesdays We Wear Pink' since my second was born. I even bought the shirts last year to do it, and it took me so long to get around to it that I had to buy two bigger sizes because they grew out of the first pair I bought before I ever got it done! Isn't it such a great feeling when you get an idea out of your head and it's finally a reality? I seriously LOVE them. I know they are just simple, but it's so fun having the girls wear them out and about- seeing people smile and give me that knowing look when they read their shirts – that's basically what I live for! haha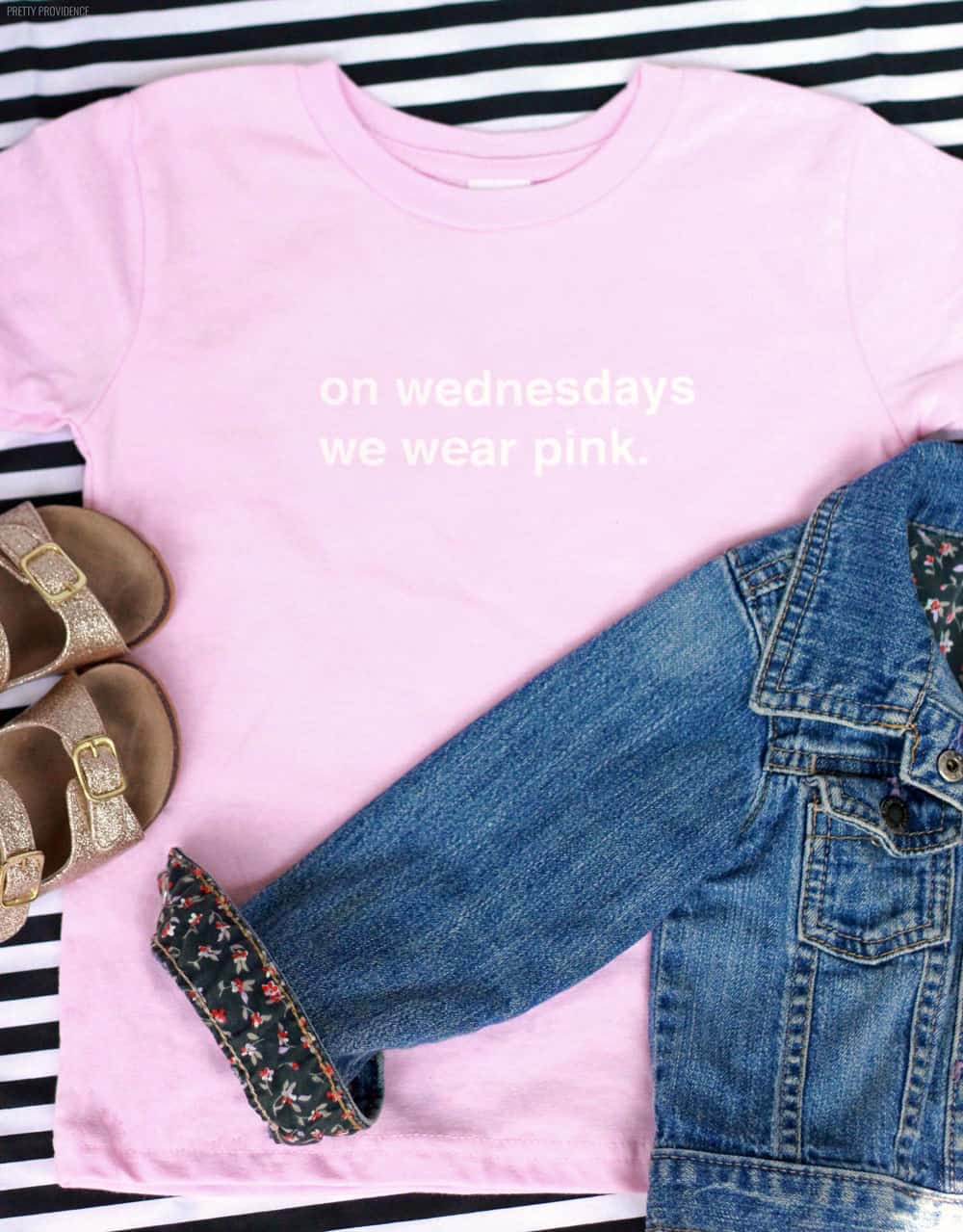 How to Make This 'On Wednesdays We Wear Pink' Shirt
To use this design, click here and it will load in Cricut Design Space. From there, see this tutorial on how to make a custom shirt with your Cricut for the full in-depth instructions on how to make an iron-on t-shirt!
What quote from Mean Girls would you want to see on a t-shirt next?
a. Is Butter A Carb?
b. You Go Glen Coco
c. I'm Not Like a Regular Mom, I'm a Cool Mom
I have also seen shirts that say 'You Can Sit With Us' which is much better than the original quote. That phrase has actually become an anti-bullying slogan and part of a huge kindness campaign and that is so fetch, right?!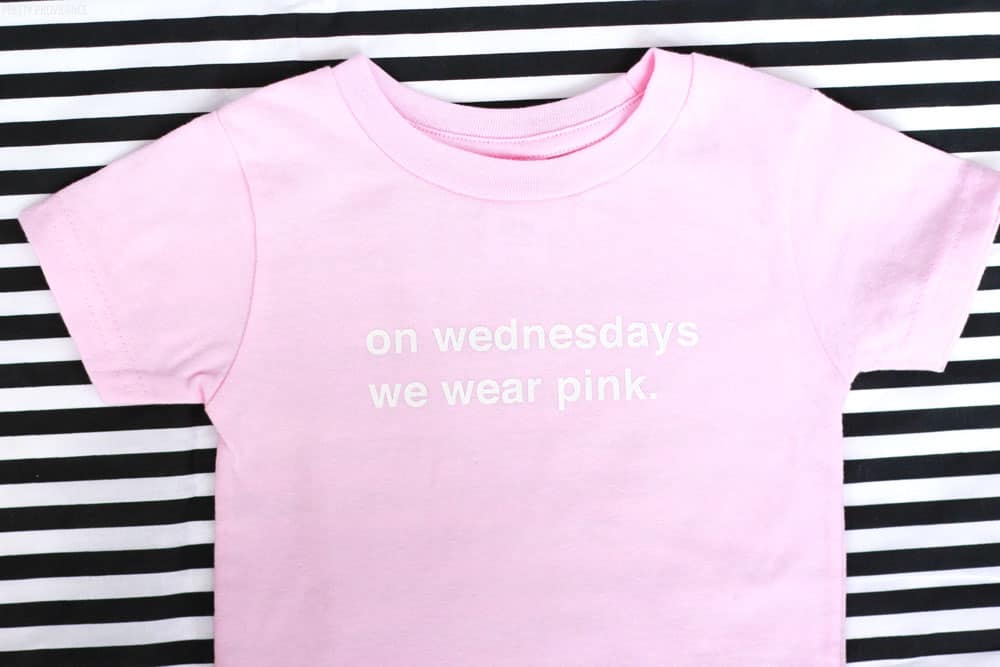 Here are a few of the things you'll need:
*affiliate links
You should probably check out these other easy Iron-On t-shirt tutorials too:
How to Make A Custom Shirt with your Cricut
Disney Snacks T-Shirt
'Not Today Cruella' Disney T-Shirt
'Elf' Inspired Christmas T-Shirt
Grandma T-Shirt