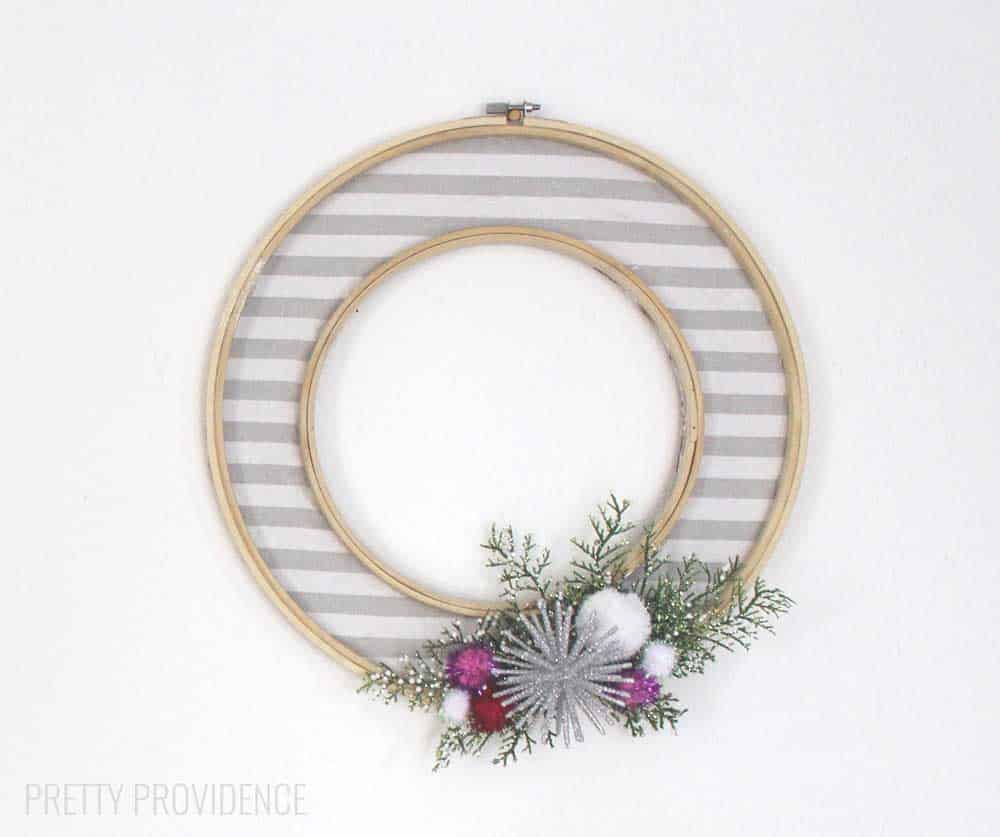 OUR LATEST VIDEOS
Uh oh you guys… it has begun! I made a Christmas wreath! Kind of… I think this could just be out for all of winter but, you tell me. Anyway, I have been itching to make another embroidery hoop wreath for months and I knew this time of year would be perfect for a new one! I went to the store to buy Christmas fabric but when I saw these gray and white stripes I couldn't leave without a yard of it. I don't know if I'll ever tire of stripes. Send help! Anyway, here's the tutorial…
Materials:
Roll of cork
14″ embroidery hoop
12″ embroidery hoop
1/2 yard fabric of choice
Mod podge
Glue gun
Faux Greenery, Ornaments, Pom Poms – whatever you want to embellish with
Floral shears
White pen or pencil
Scissors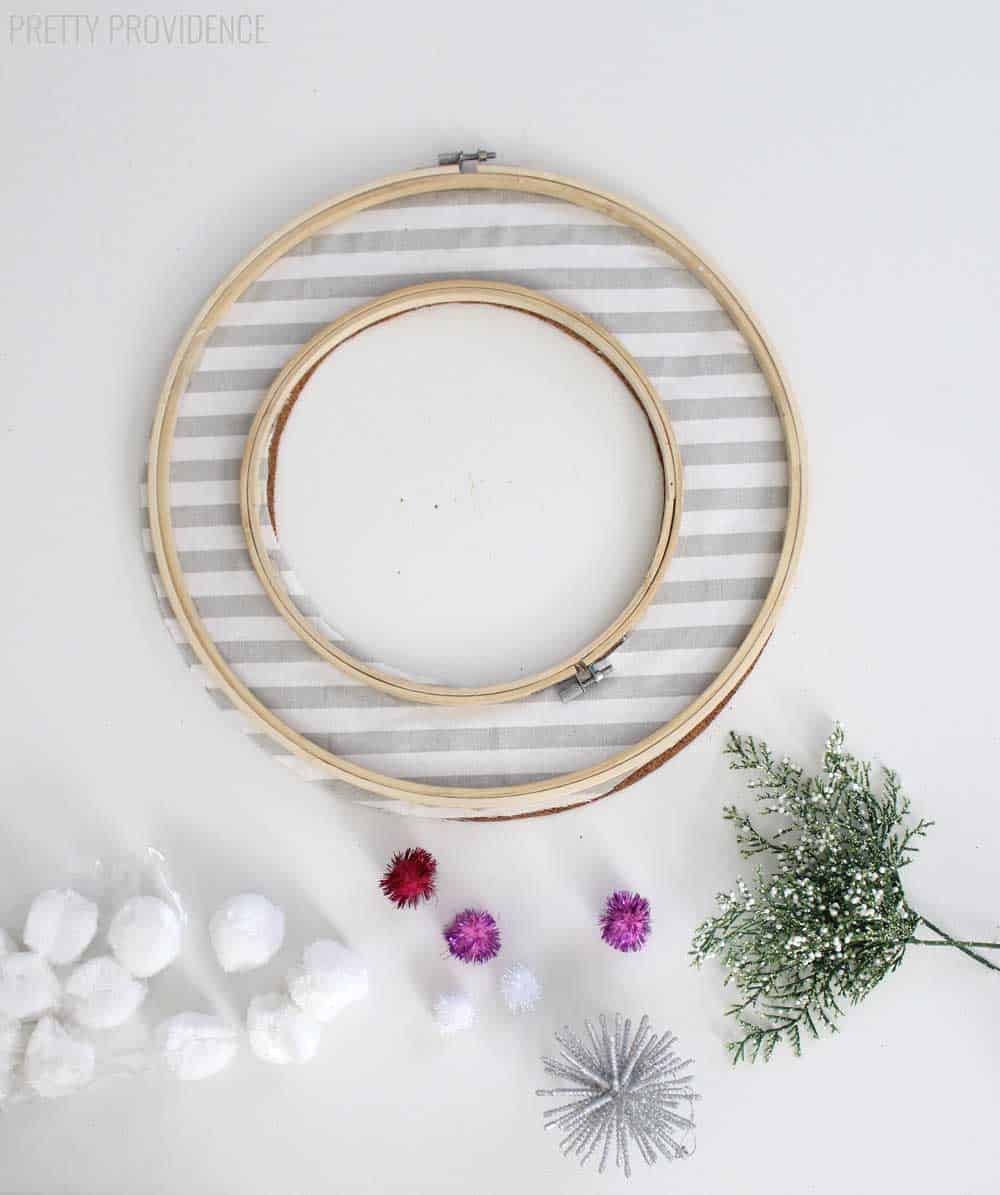 Instructions:
Lay out hoops on top of cork and trace around the outside edges of the hoops with white pen/pencil.

Cut ring out of cork.

Repeat same steps with fabric.

Use mod podge to adhere fabric to cork ring.

Hot glue hoops to the edges of fabric/cork ring.

Hot glue embellishments onto the bottom right section of your wreath.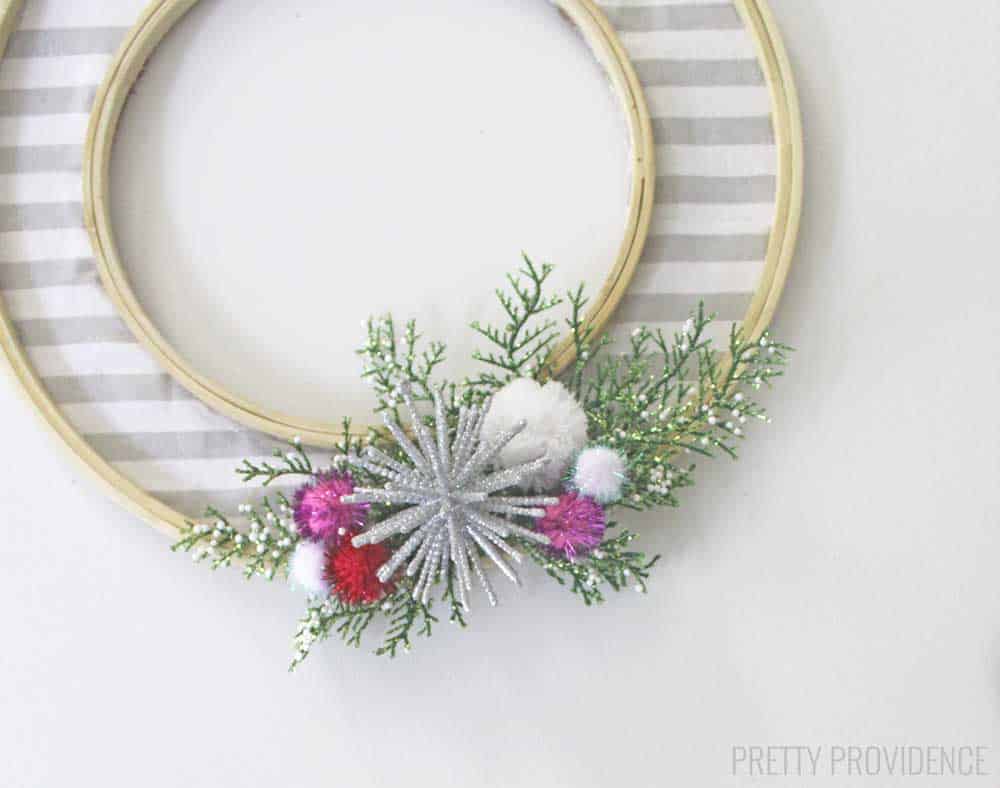 Oh … it is making me so happy! Just a tip: you will probably have to trim around the edges of your cork/fabric in order to make it fit right. It is always just trial and error for me!

affiliate links:
This is a great one to make while you are watching TV or hanging out with friends! It doesn't take much effort but you can't buy a wreath like this and you will get tons of compliments on it… trust me!
xo,
Sarah