This post is in partnership with Michaels, but as always, opinions and excitement are my own!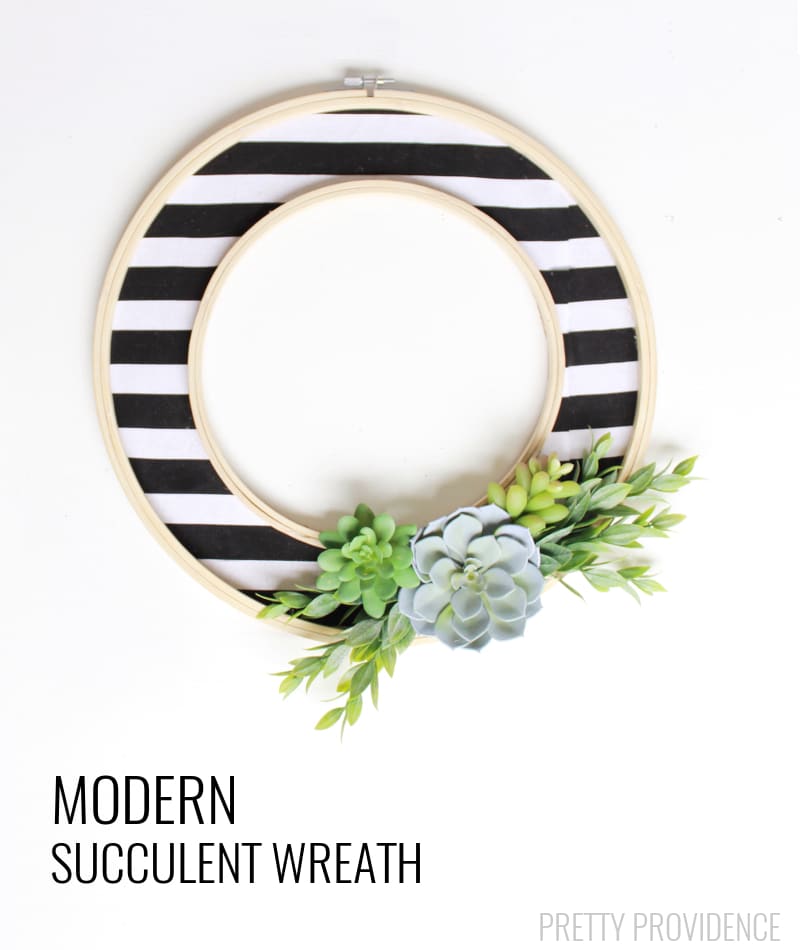 Hey you guys!! You probably already know about my "problem" by now but if not… Hi, I'm Sarah, and I'm addicted to stripes. I am also really into wreaths lately… I've made two in the past week and I'm still basically exploding with wreath ideas. Anyway — today I'm sharing how to make this super easy modern succulent wreath and of course it is striped because it has to match all my clothes and things in my house! Haha. This month's Michael's Makers challenge was FLORAL. I found these cute faux succulents in their spring floral market for just a few bucks each, and the idea for this was born. Here's what you need to make one:
Materials: 
Roll of cork
14″ embroidery hoop
12″ embroidery hoop
1/2 yard fabric of choice
Mod podge
Glue gun
Faux Succulents
Floral shears
White pen or pencil
Scissors

affiliate links: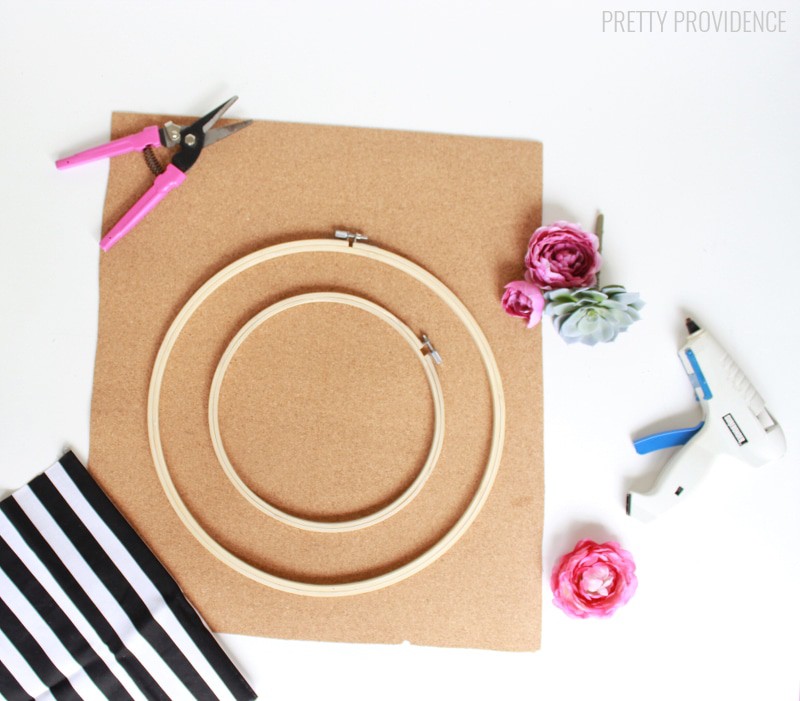 Instructions:
Lay out hoops on top of cork and trace around the outside edges of the hoops with white pen/pencil.
Cut ring out of cork.
Repeat same steps with fabric.
Use mod podge to adhere fabric to cork ring.
Hot glue hoops to the edges of fabric/cork ring.
Hot glue succulents onto the bottom right section of your wreath.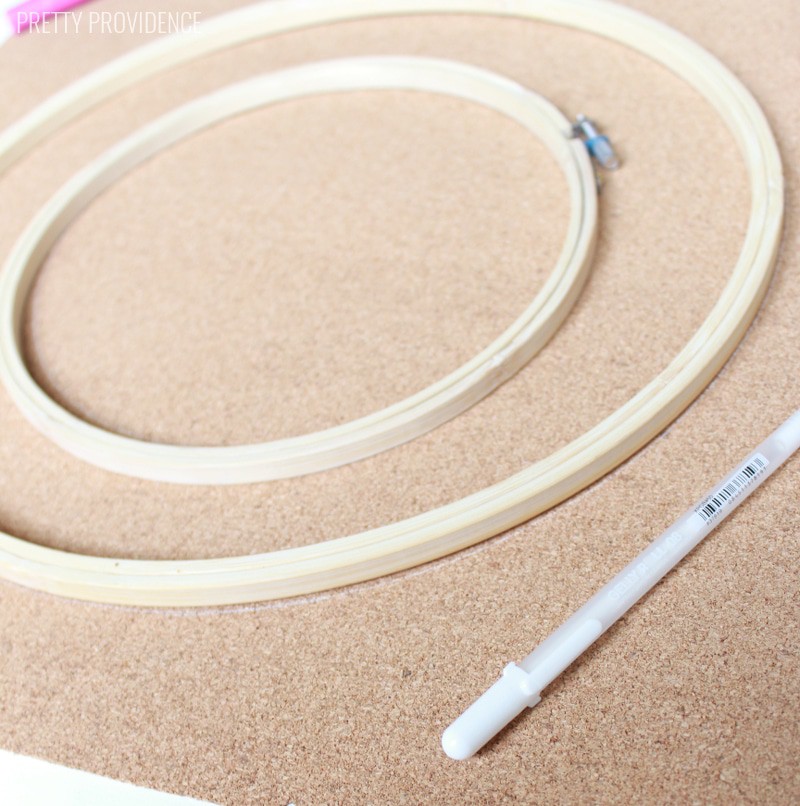 Tips: You will probably have to trim around the edges of your cork/fabric in order to make it fit right. It was kind of just trial and error for me!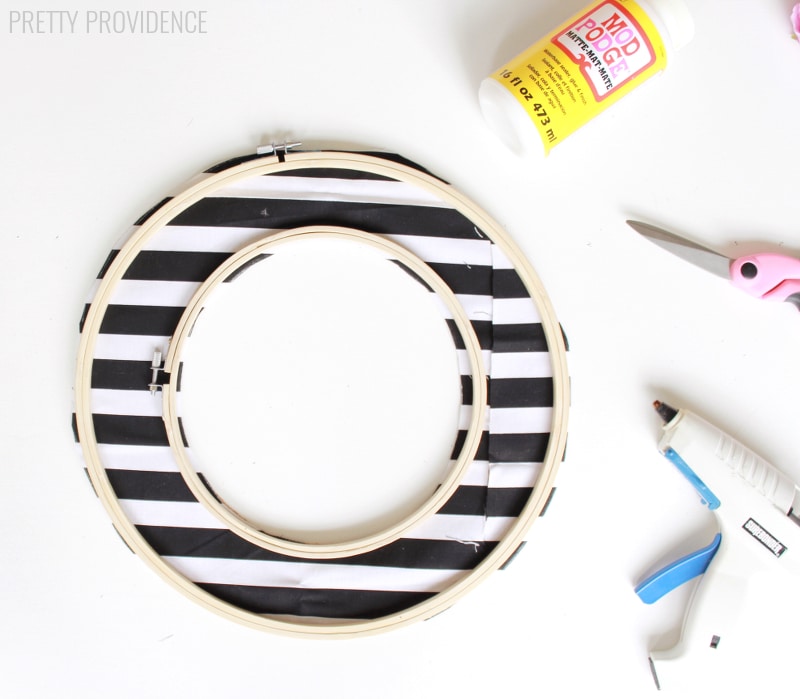 See though, it's really easy. You can totally make this at naptime while you watch netflix!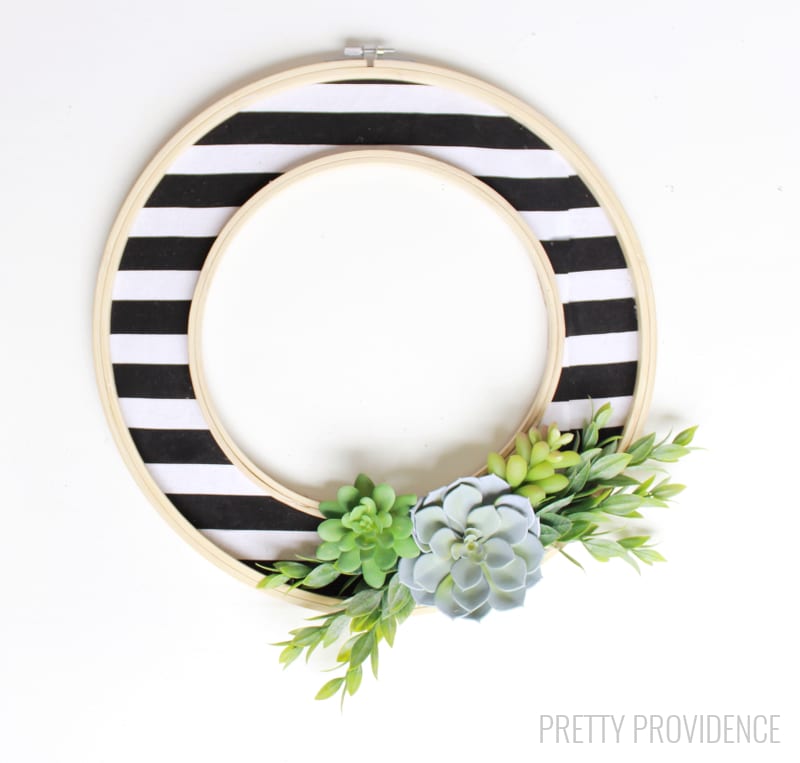 I really love the embroidery hoops as wreath edges, too. It gives this such a clean modern feel compared to using a normal wreath form, don't you think? And it has the built-in hole at the top that perfectly fits with a push pin! (The more you know.)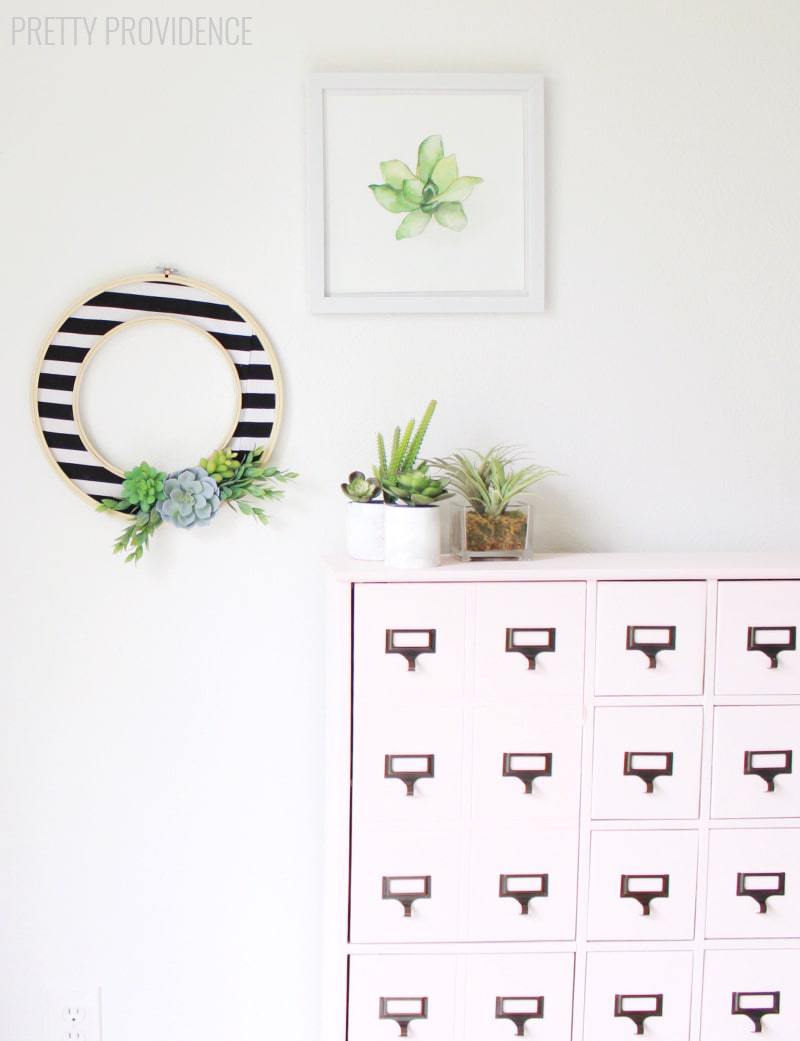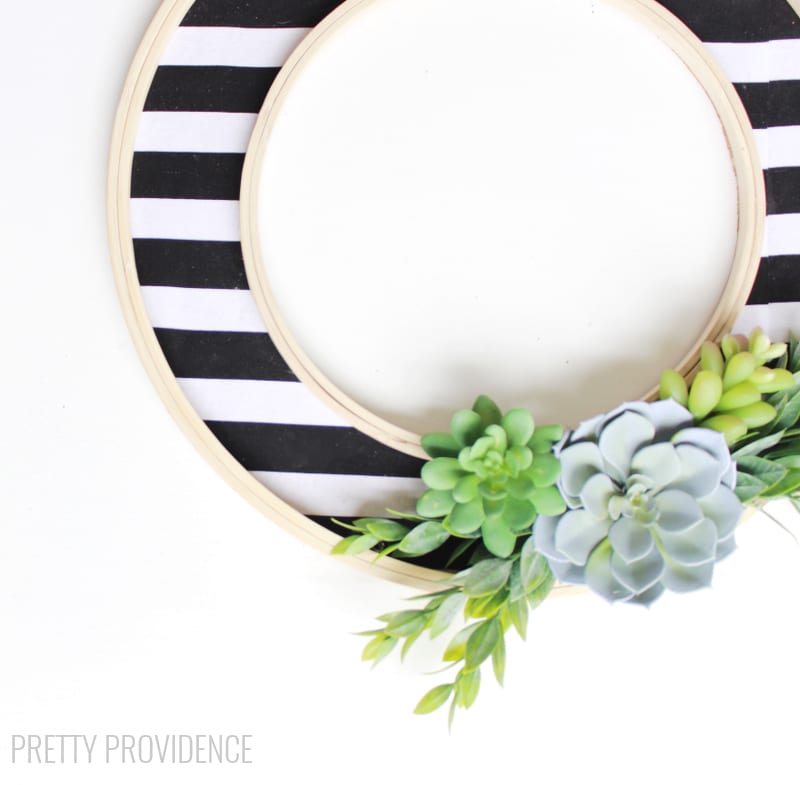 If you like this make sure to check out these too:
You can see all of our other wreath ideas HERE.