This post is sponsored by JOANN. All opinions and writing are my own.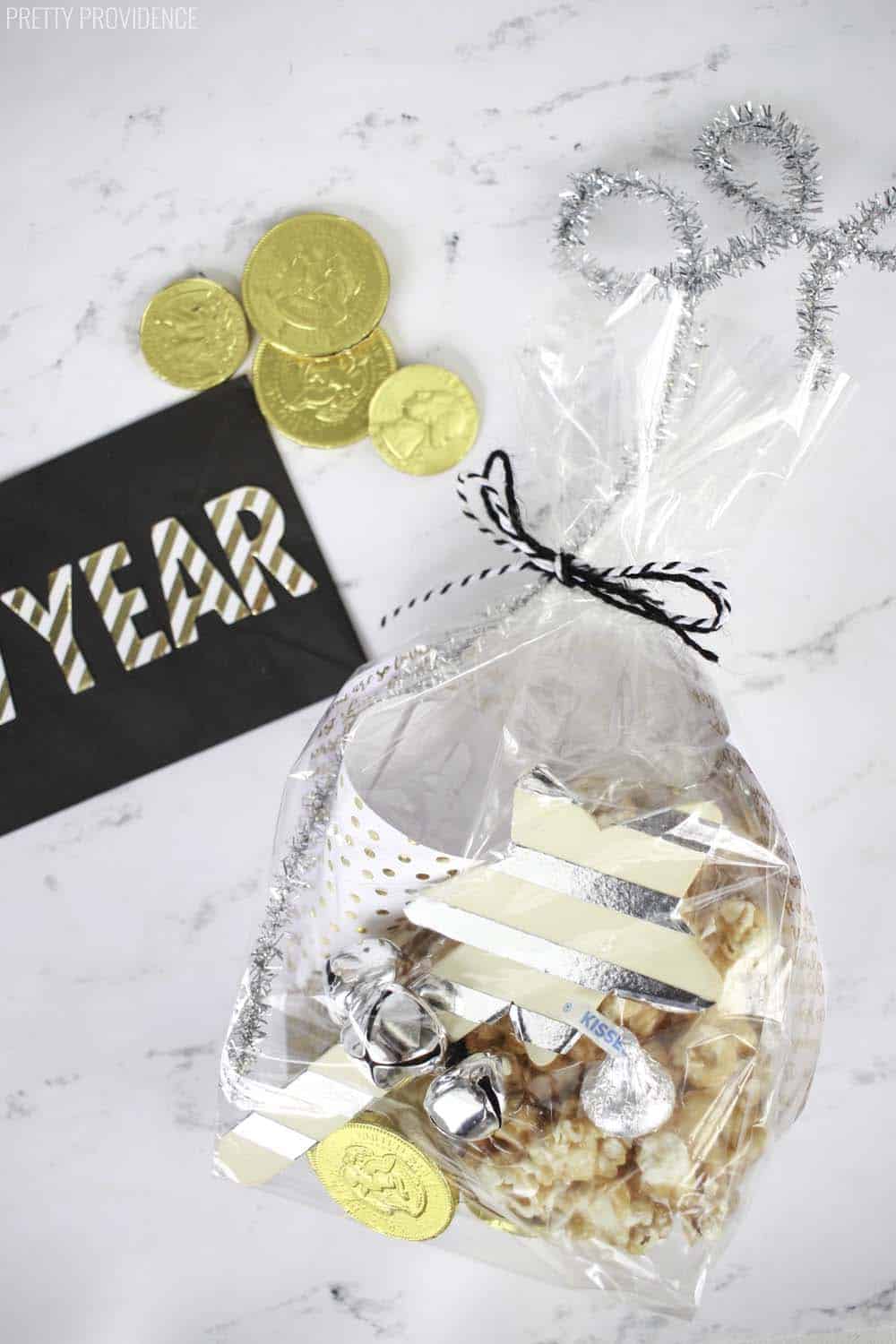 What do you do with New Year's Eve? We have no real traditions in our family, at least not yet… I love parties but with little kids and babies it's definitely not easy to celebrate the way we used to! So this year I thought I'd make some goodie bags up. I wanted there to be some kind of activity for kids to do so I found some things they can use to make their own noisemakers!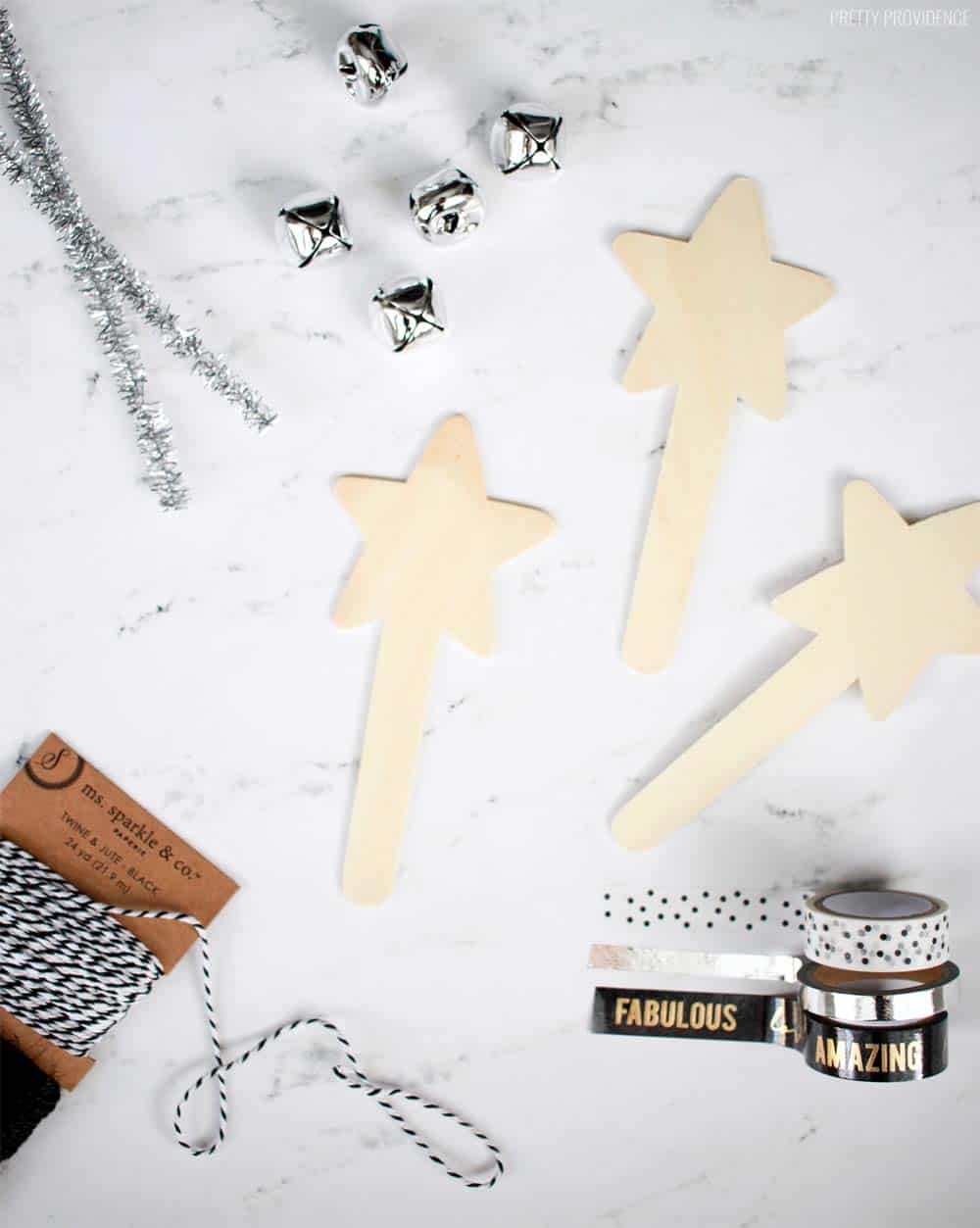 I got these cool craft sticks that have stars on them – they came in a variety pack at JOANN. Then I found some sweet mylar and washi tapes and some jingle bells. I love using washi tape for kids crafts because it leaves very little mess and it comes in so many fun colors and patterns. The gold and silver mylar tapes are my FAVE right now!
How to make these NYE noisemakers:
Materials:
Jumbo Craft Sticks
Washi Tape
Baker's Twine
Jingle Bells
Low Heat Glue Gun (optional, but helpful!)
Instructions:
Begin by decorating your craft stick with Washi tape. Anything goes.
String baker's twine through jingle bells and then tie that around your craft stick tightly. Secure with a dot or two of hot glue.
Make noise!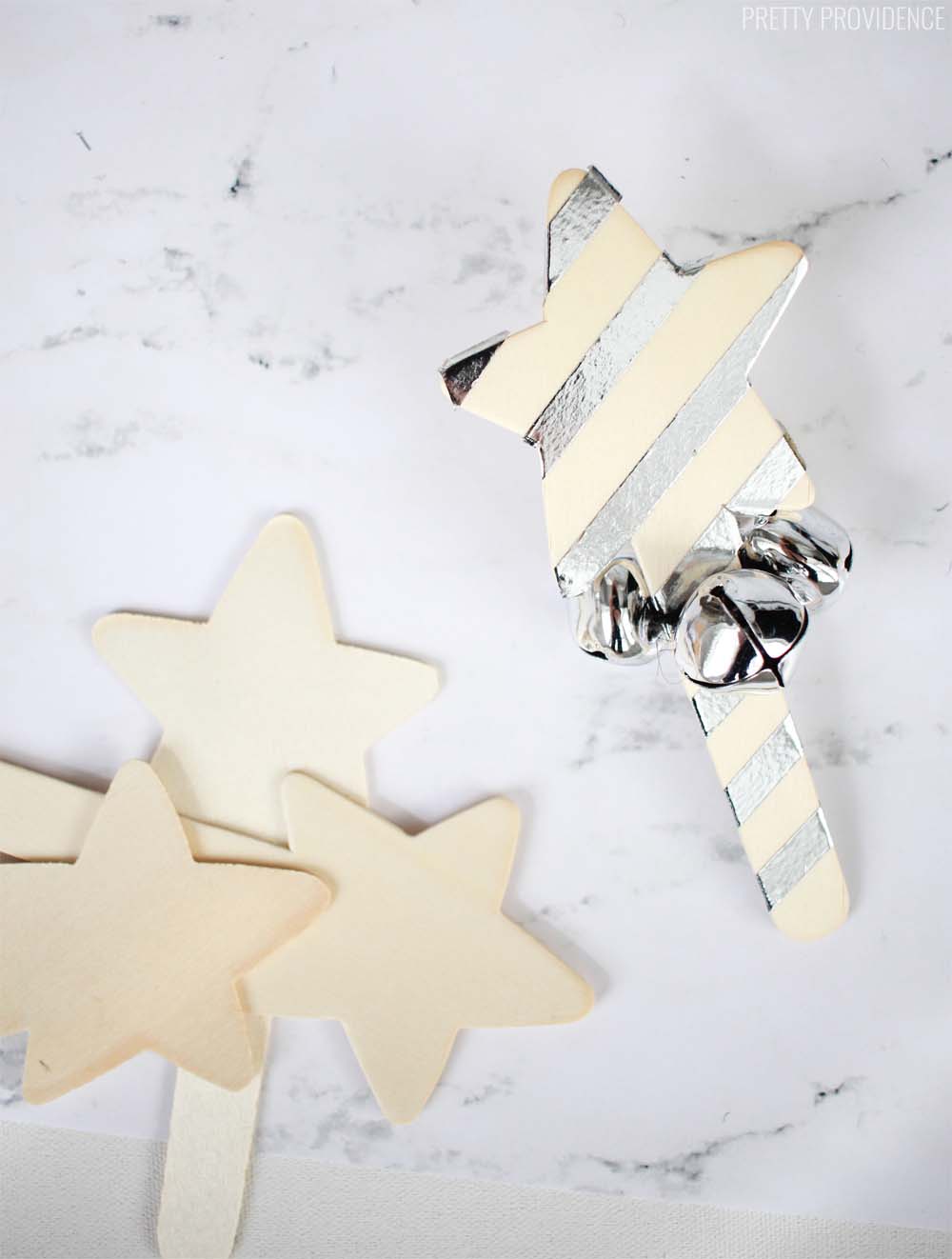 If you don't think the kids will be into crafts or they are too little you can just make these ahead of time and stick them in the goodie bags!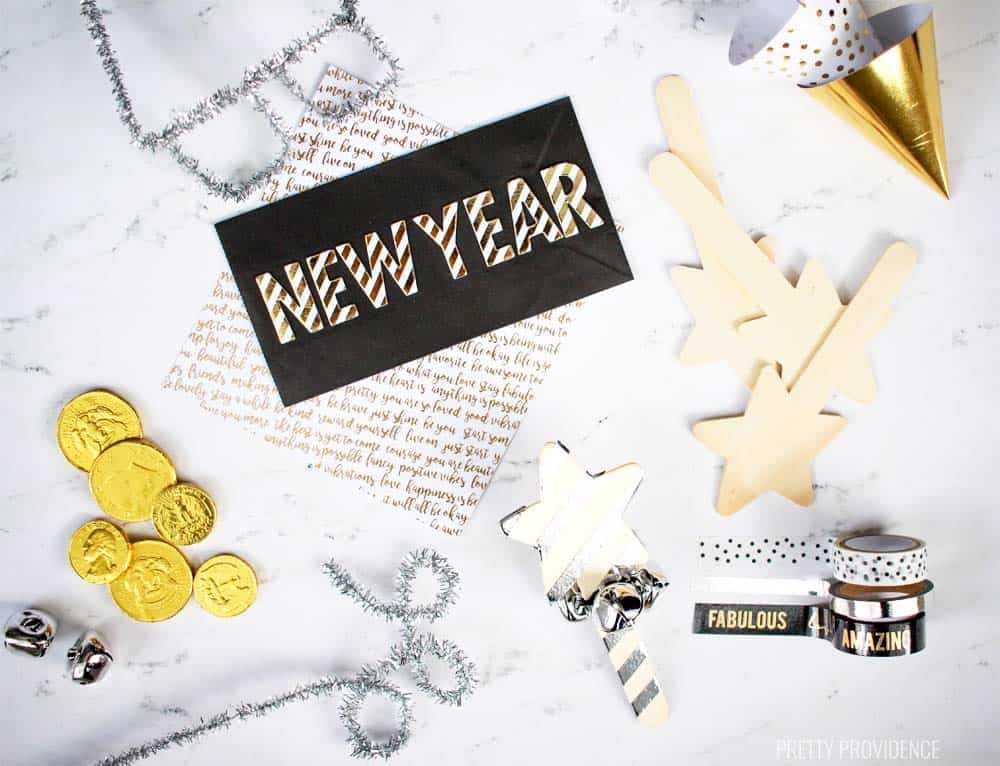 To assemble the bags here is everything I used:
Wilton Clear Treat Bags
Black Favor Bags
Gold & White Striped Stickers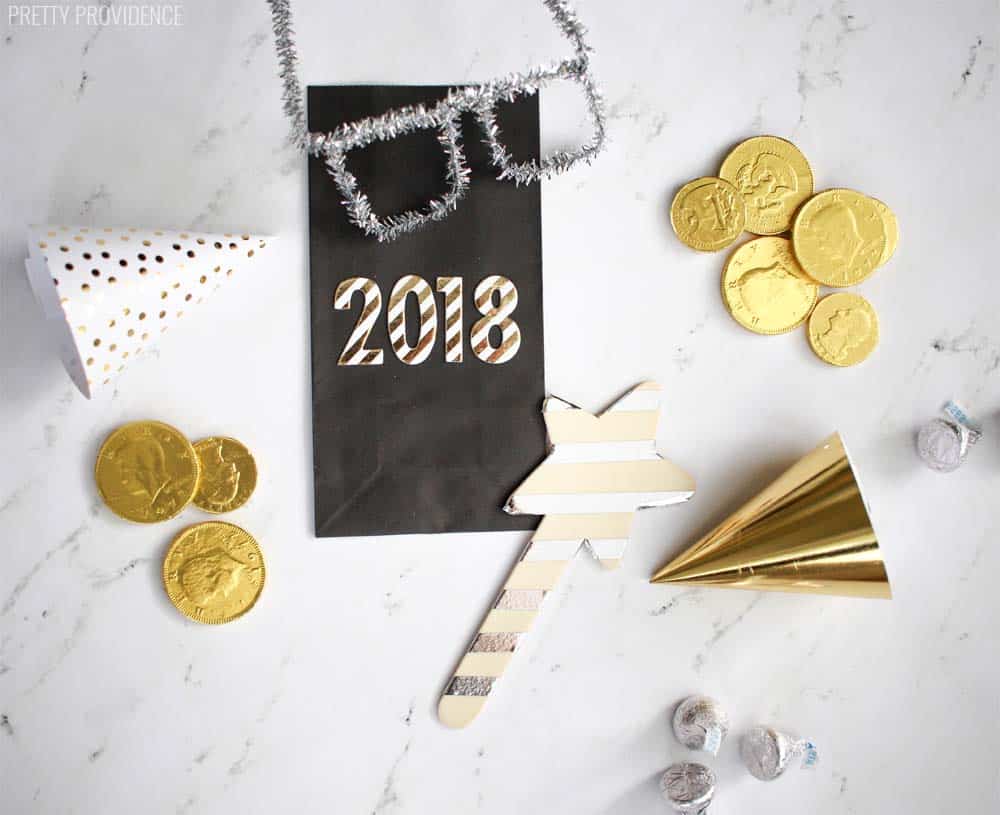 There's also some silver pipe cleaner which is fun because you can add it to the noisemaker or make other fun shapes with it. I used two pipe cleaners to make those sparkly glasses and my kids thought they were hilarious so we'll be making more of those too!
To fill the bags I used gold foil scrapbook paper as a backer (to give it some structure and it's cute!) then I put some gold chocolate coins and silver Hershey's Kisses that I found by the registers. I added a little baggie of caramel popcorn, and tied all of that up with some baker's twine. These bags can easily be used for kids or adapted for adults too.
I hope you will have fun making these like we did! Do you have any cool NYE traditions that are family friendly?! I'd love to hear!