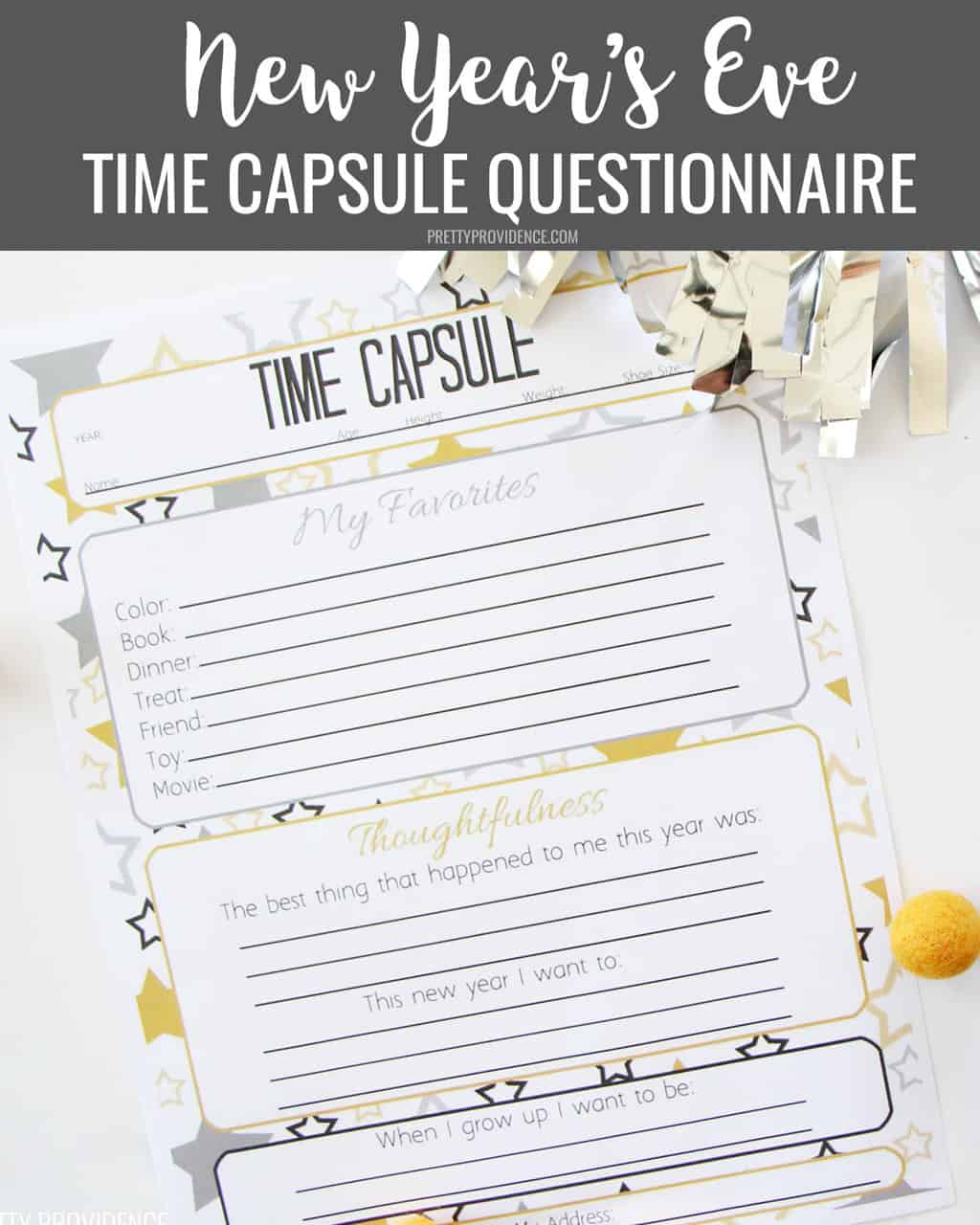 Hi It's Annette from Tips From a Typical Mom bringing you another useful printable for your kids! Christmas will soon be over.The kids will be worn out from playing with their new toys and eating junk food. The decorations on the tree will be hanging on for dear life, and you will be exhausted. Am I right? You know I am. Then we move on to New Years Day. Making new resolutions. Deciding to be a little better each day. Pondering on the year that has passed and reflecting on what was good, what was bad, and what you learned. Thinking about how time flies. How your children are growing up too fast. Trying to remember what they were like last Christmas. Wishing you had frozen them in time in your memory.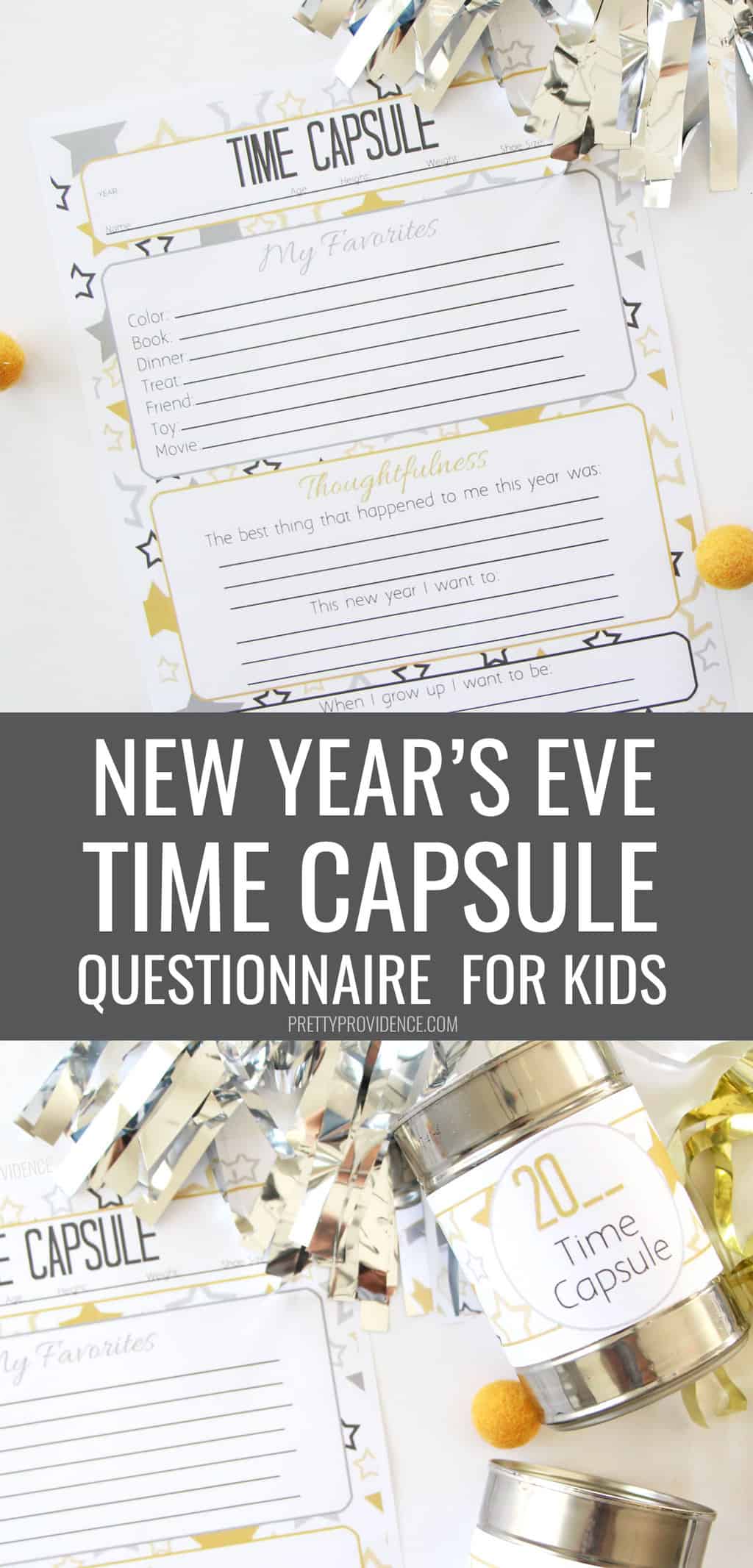 Well, I have something that will help you do just that. This printable New Years Time Capsule will help you remember what your kids where like a year before. What their favorite things were and their dreams for the future.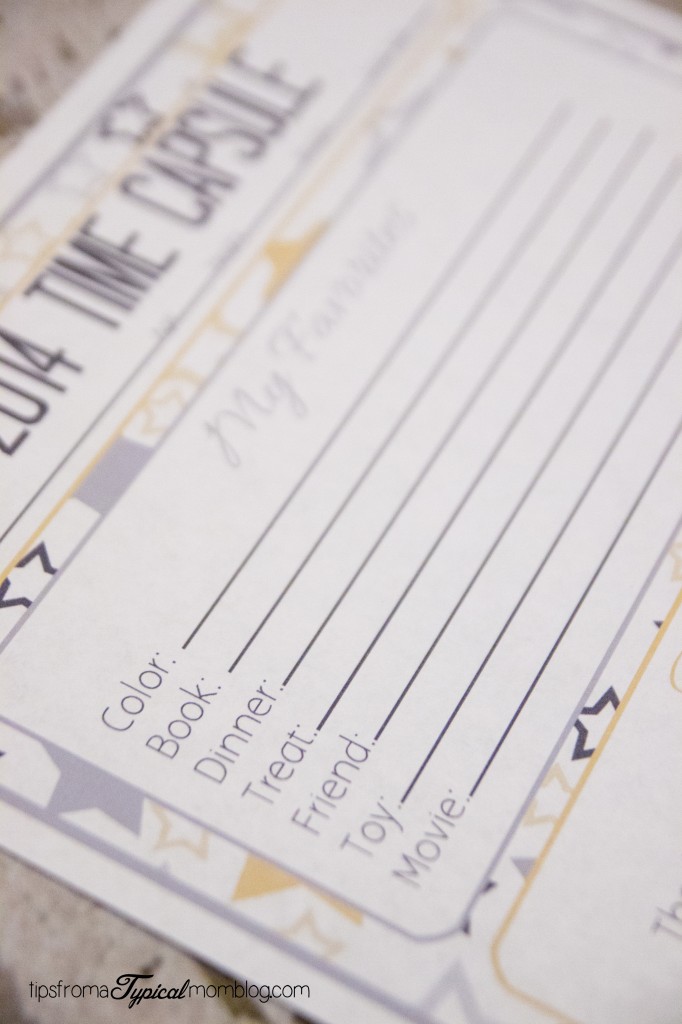 We started this tradition last year with our kids. We will be opening our first time capsule this New Years Day. I can't wait to read the things they wrote last year. This is a fun New Years Eve tradition to do as a family. All you have to do is download the questionnaire and the time capsule labels, have the kids fill them out, seal them up with the questionnaire inside. Then add a few mementos from the year and store them in the Christmas Decorations box. Then next Christmas, get them out and keep them under the tree until it's time to open them on New Years Day.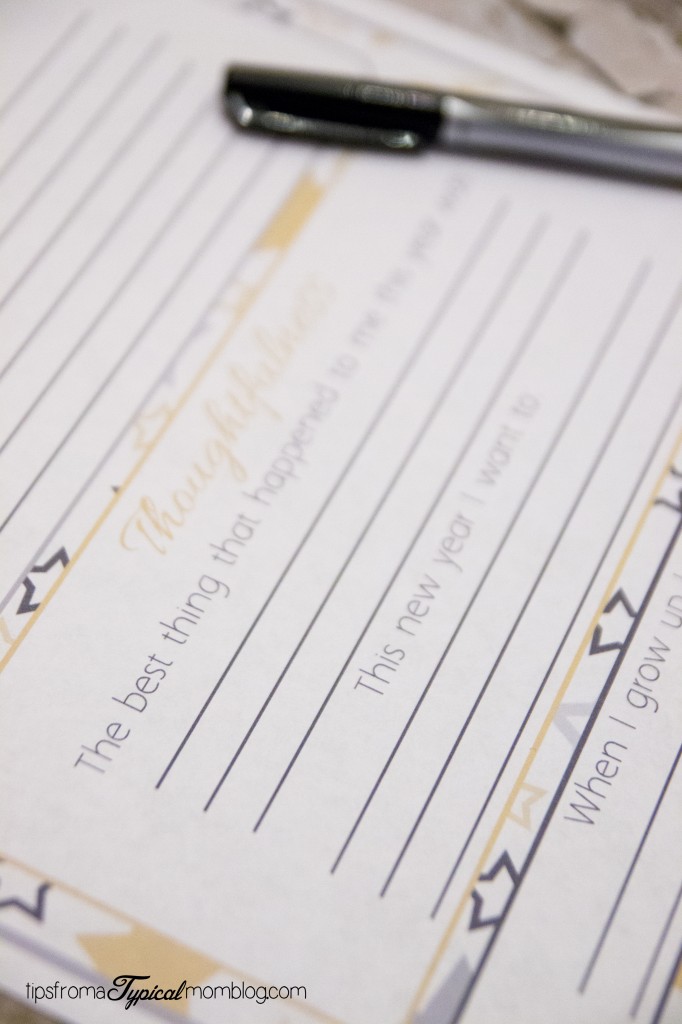 Click on the image to download them. Save to your computer and print right at home as an 8.5 x 11 paper. Enjoy! ~Annette