This sweet and personal teacher gift idea is the perfect way to show your appreciation this year!
This post is sponsored by merci. As always, all opinions and writing are my own.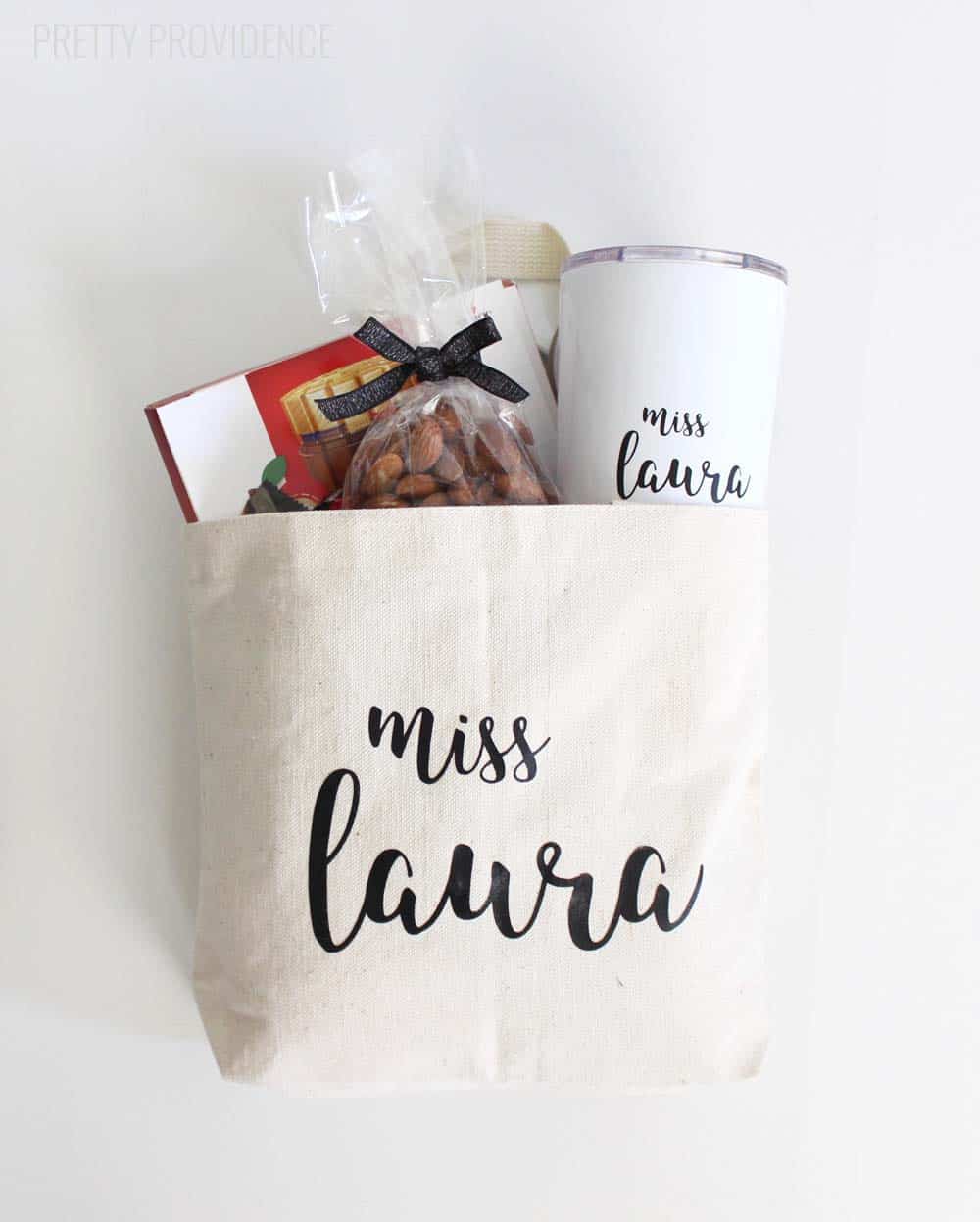 I love my daughter's teachers. I LOVE them. Before the year began she wasn't even two yet, but I had heard great things about this small preschool so I signed her up. I was so nervous to send her, but at the same time I knew that she needed more social interaction and I had trusted friends who teach there. Now, she looks forward to the three days a week that she goes, and on the off days she begs me to go. YOU GUYS. This little school has been the best thing for her this year and so much of it has to do with her sweet teachers. They are amazing. I know a lot of you can relate to this sentiment. Teachers are angels who help our kids learn and grow in ways that sometimes we as mothers can't. It takes a village!
As tomorrow, May 9 is Teacher Appreciation day, and we are coming up on the end of the year (INSERT CRYING EMOJI) I wanted to put together a sweet and personal gift for her teachers. One that will hopefully show them how much we really appreciate them for everything they do.
With gifts I always try to think about what I would want, so I started off with some delicious merci chocolate. They have a teacher themed box which really helps the cuteness factor, and the variety of flavors is awesome.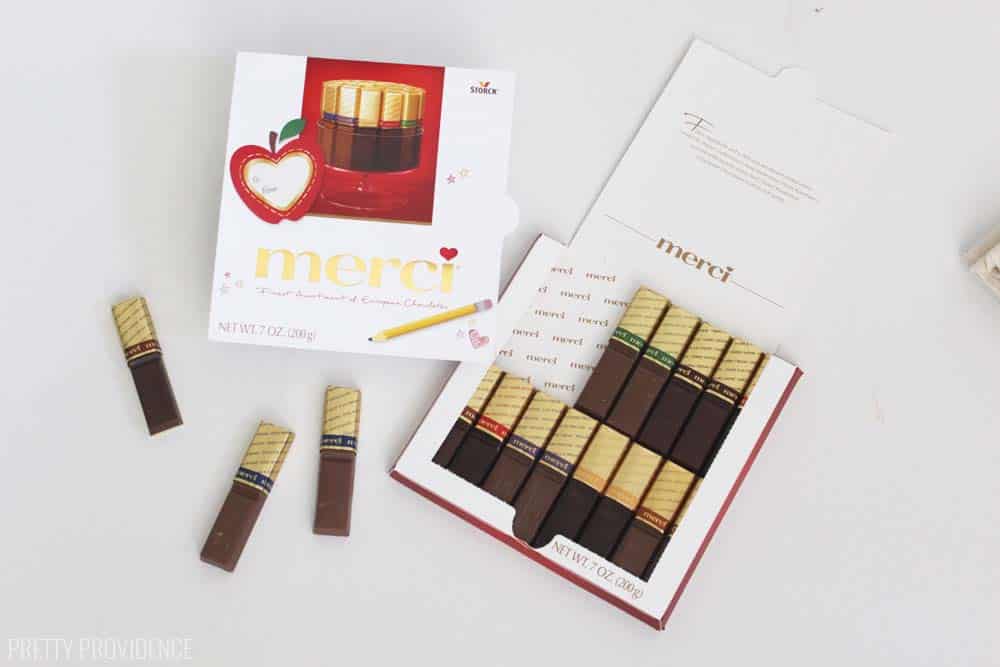 Adding to the sweetness – merci actually means 'Thank You' in French. These cute boxes can be found at Target or most grocery stores.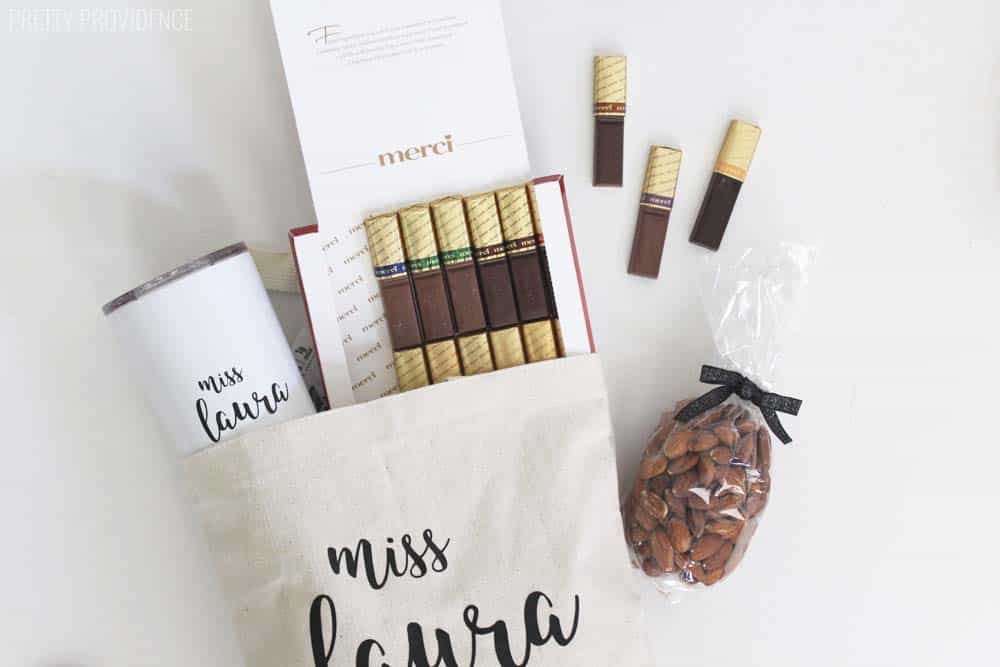 Next I added some salted almonds, both of June's teachers had that listed as their favorite salty snack. I knew I wanted to add an even more personal touch to the gifts, so I put their names on some stainless steel tumblers. I wrapped it all up in a cute custom tote bag. I can't resist labeling all the things lately!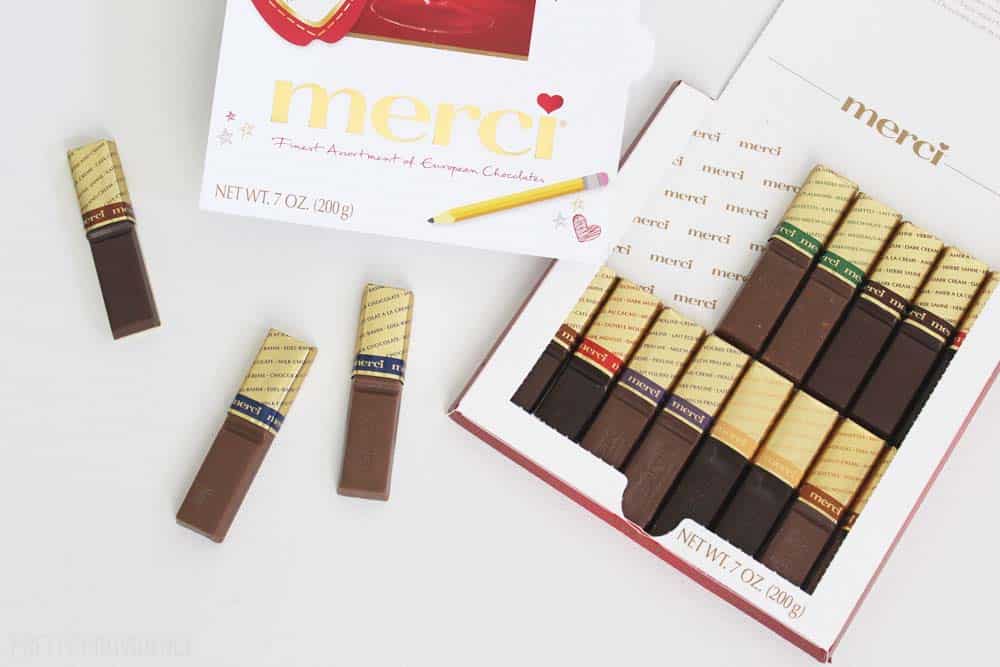 Another variation of this gift, you could grab the box of chocolate and attach a gift card to the front with a thank you note. Fancy chocolate is always a good idea, though. My favorite flavor is milk chocolate and hazelnut cream, with all the rest of them tying for second. I feel very confident that our teachers are going to love these! Happy 'Teacher Appreciation' to all!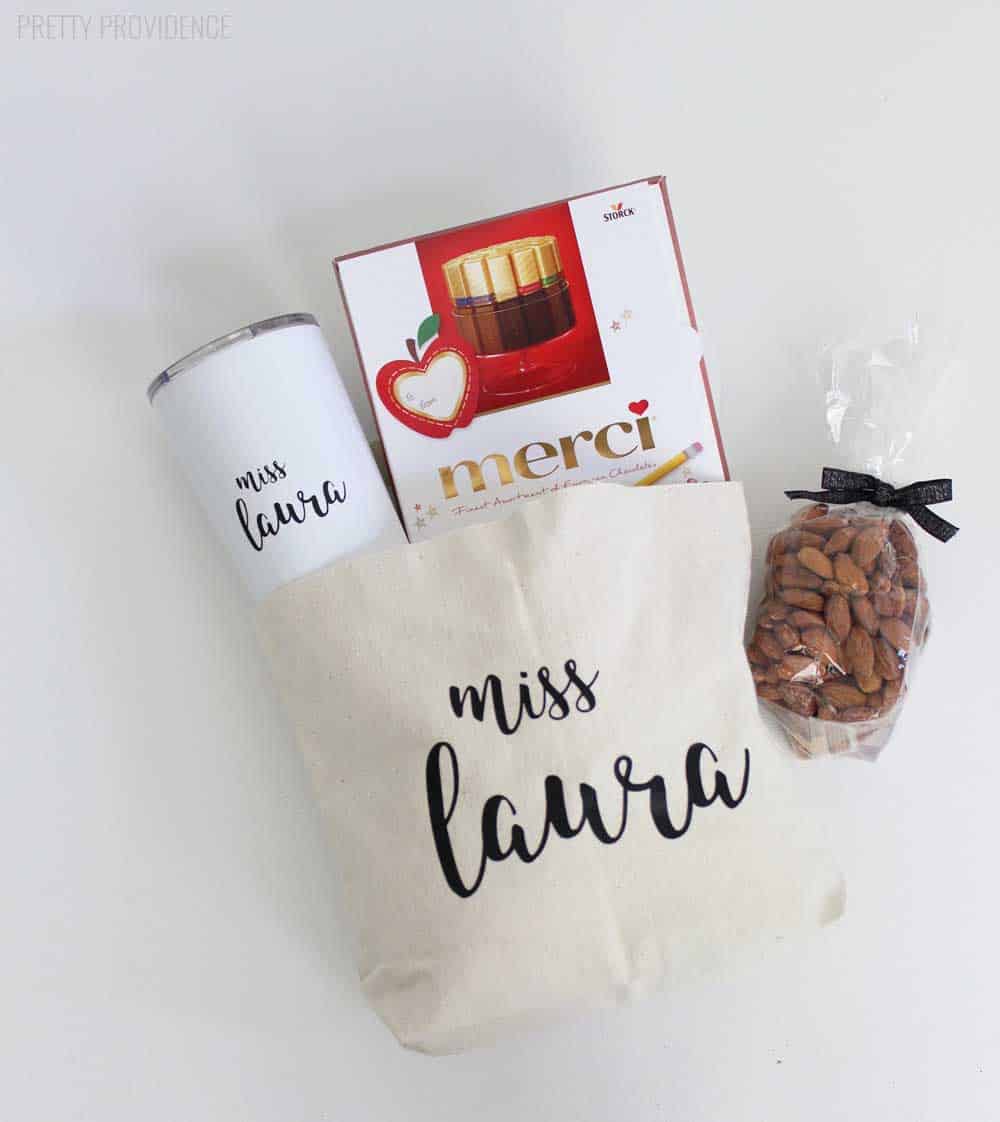 Slippers are another super fun thing to stuff full of goodies to gift to someone you love! Check out our easy Slippers Gift Idea video below!
LIKE THIS? PIN IT!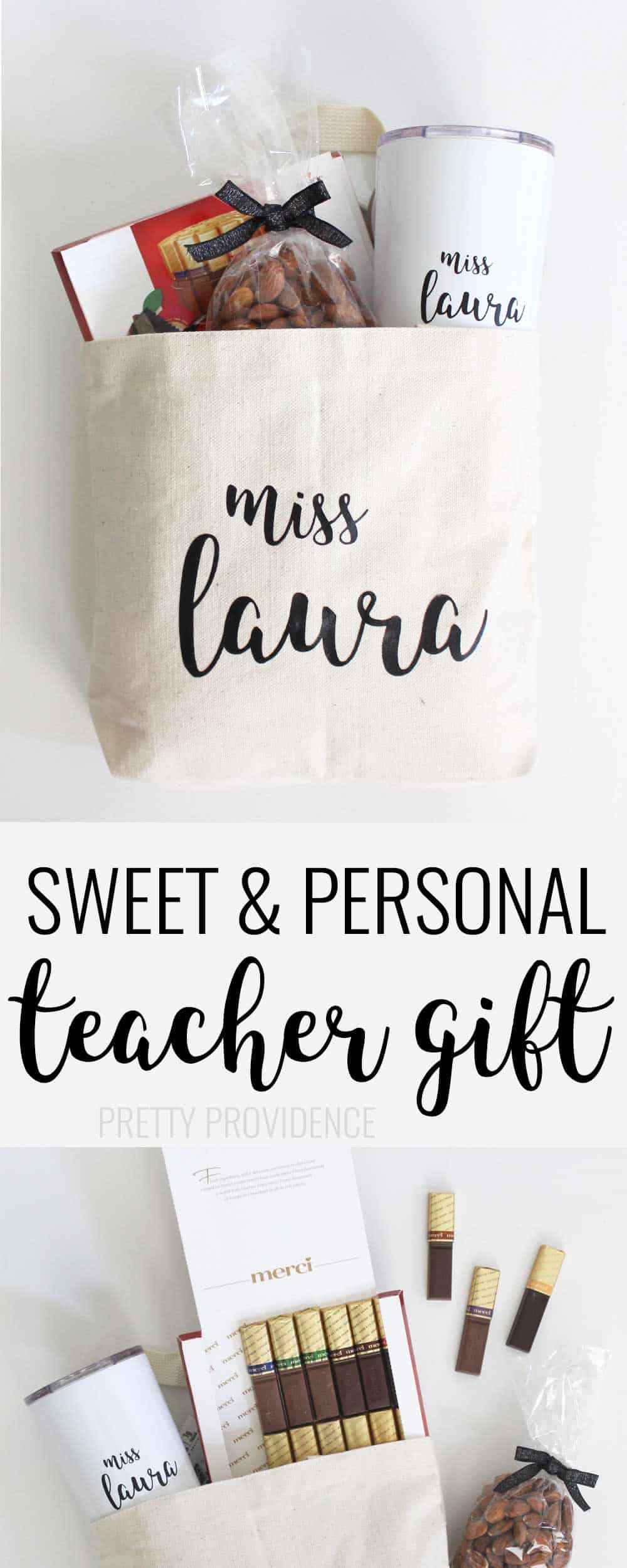 If you want to make some tote bags, you can refer to this DIY laundry bags tutorial – the process is the same!