This easy slippers gift idea is perfect for any occasion!
Post contains affiliate links.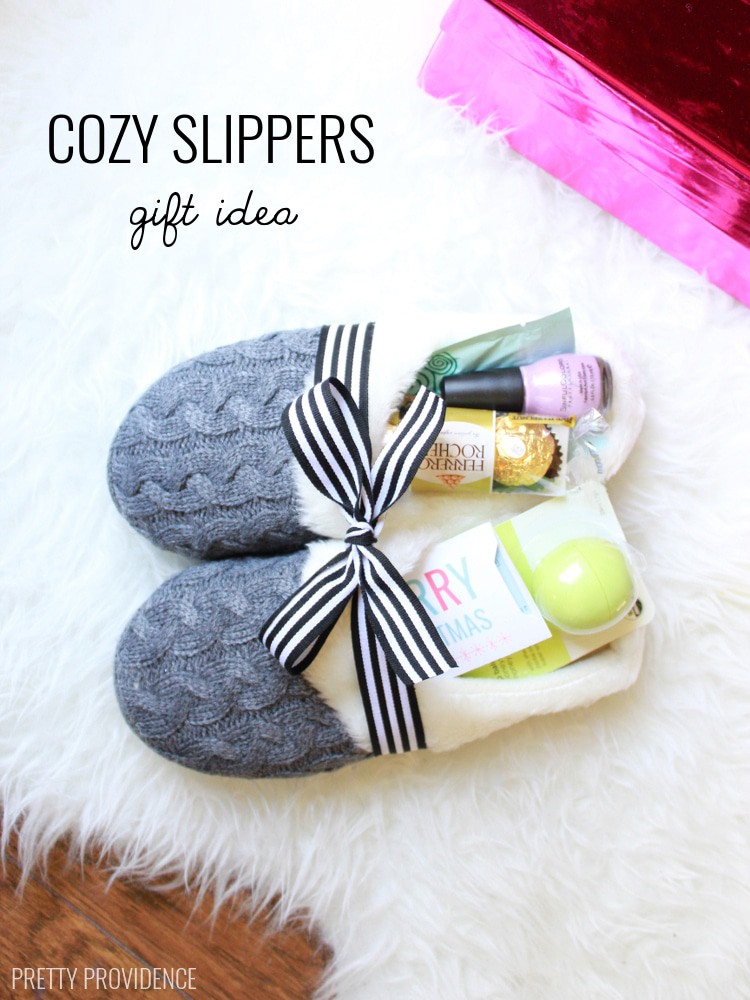 Last year we started a tradition in our house of giving each other a new pair of slippers for Christmas. Well, we love our slippers so much that it's definitely sticking, and this year I'm extending this tradition's reach to other people we love. I want to give everyone slippers! I came up with a fun way to do it too…
Slippers Gift Idea
Put treats and gifts into a pair of slippers and tie it all up with a bow.
I found these cute slippers and my first thought was that I wanted to buy them for myself, but it's Christmas! So I bought them for a family member and stuffed a few small gifts and treats into them, channeling St. Nicholas, and wrapped it all up with a bow.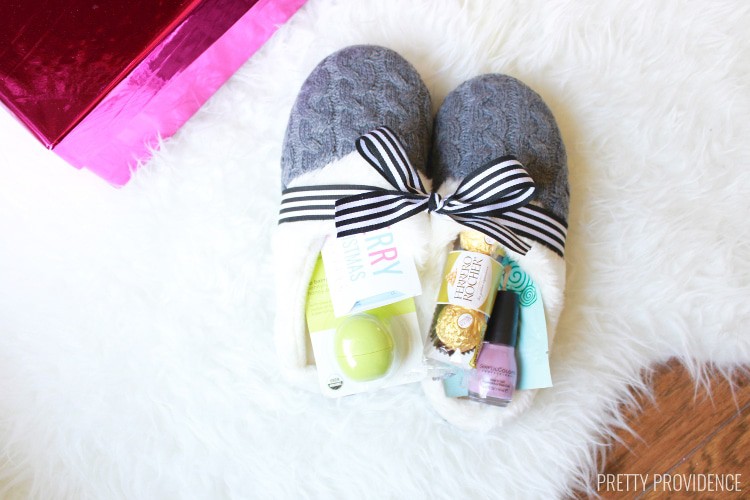 What to Put Inside Slippers
Since this gift is for a girl whose interests are similar to mine, I filled these with:
nail polish
chocolate
a relaxing face mask
a gift card, ou can print the gift card sleeve I used for free.
If I were to be filling guy slippers for my husband I'd probably put some new earbuds or some guitar picks in lieu of nail polish/face mask but the rest of the stuff could stay the same!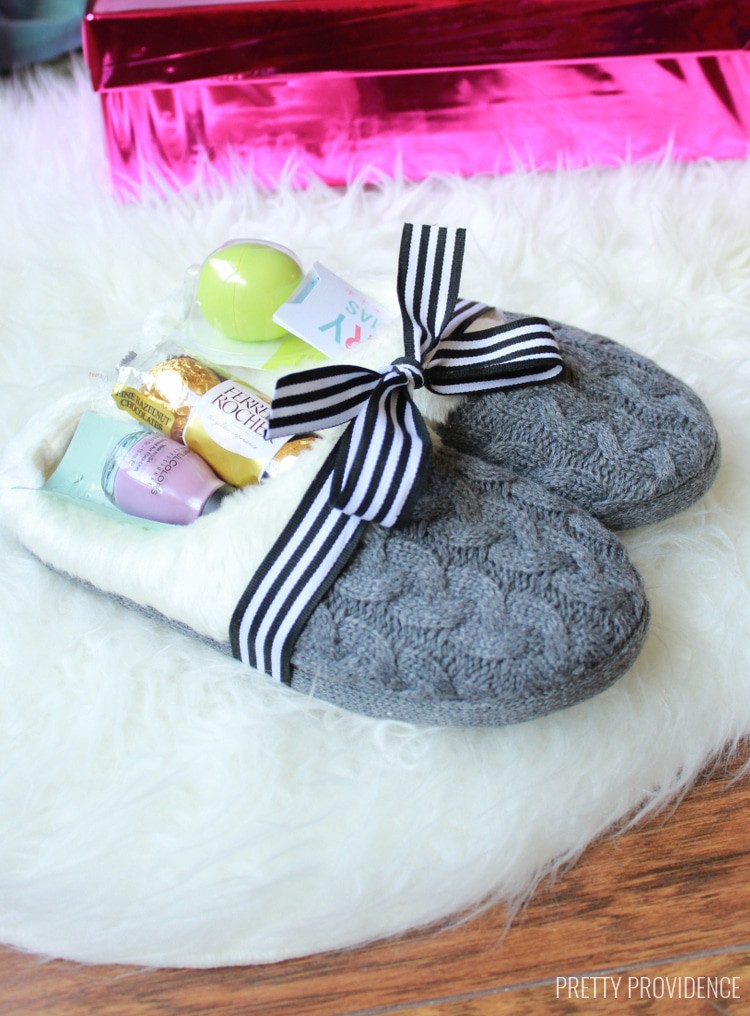 I also did a guys version of this with moccasin slippers!
Do you have any standing holiday gift traditions? I would love to hear about them!
You might also like these:
Pin this idea for later!

This post was originally published at prettyprovidence.com December 7, 2015 and was sponsored by Payless. Copyright 2015 all rights reserved. If you'd like to feature this idea, you may borrow ONE photo, not the pinterest collage, and link back to this post for the tutorial. Please do not include affiliate links to any of the items shown in your post. Thank you.