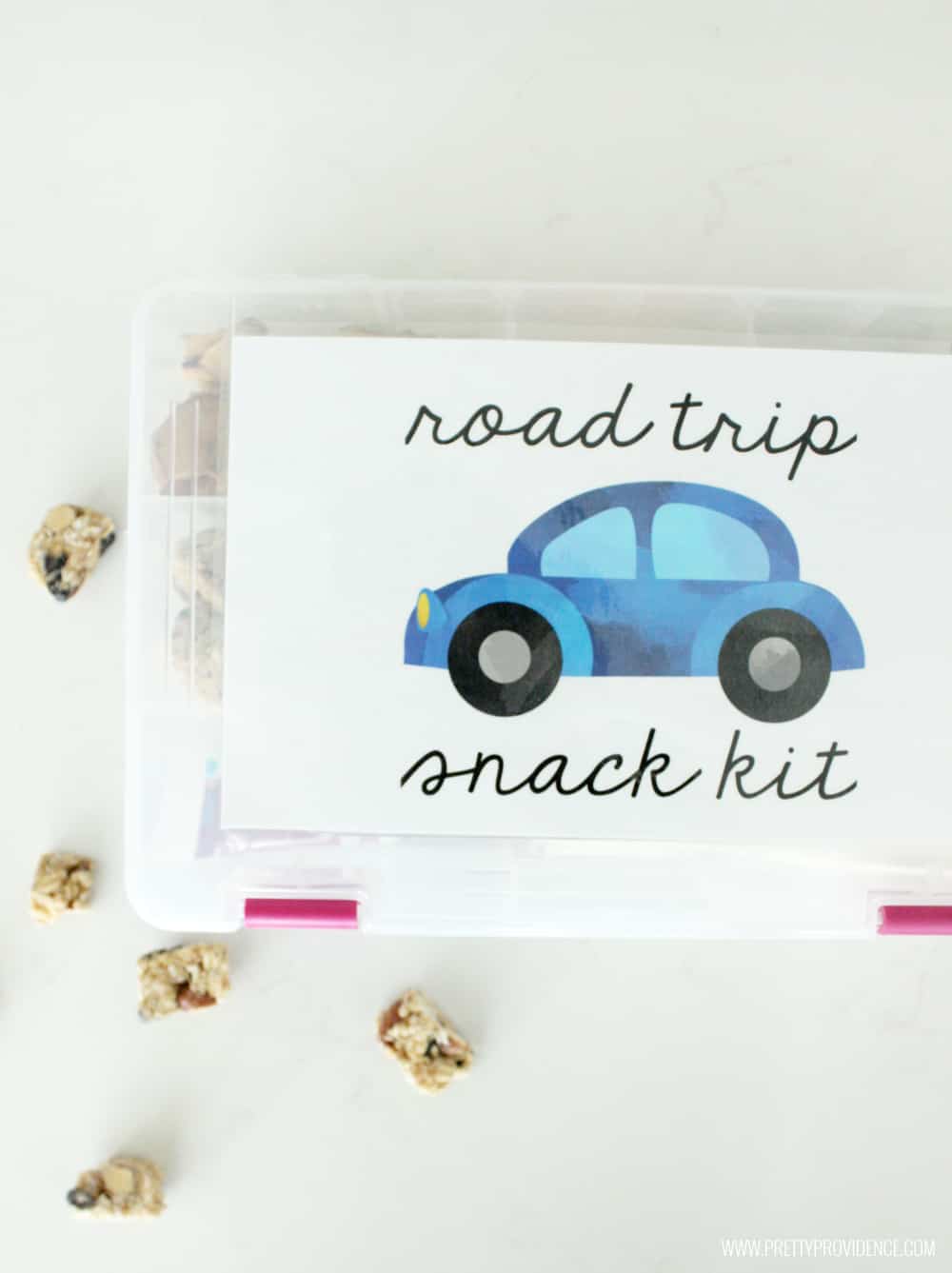 Hey friends! I hope your summer is going well so far, I can't believe we are halfway through ours! Seriously, where does the time go?! We have a little road trip coming up over the Fourth of July next week, and I thought it would be the perfect time to share these super fun road trip snack kits I made for my little ones last time we road tripped!
We are lucky to live in a place that is within driving distance to lots of cool vacation spots, so road trips are pretty frequent for us! I love the affordability and ease of road trips, the only real downside is that this mama can get a bit motion sick… especially when I'm pregnant and turning around to hand people things 57 times a minute! Haha. Let me tell you, having these snack kits for our last trip helped with that so much! Plus, it was just so nice to have everything sorted out and ready before we left.
You ready for the details?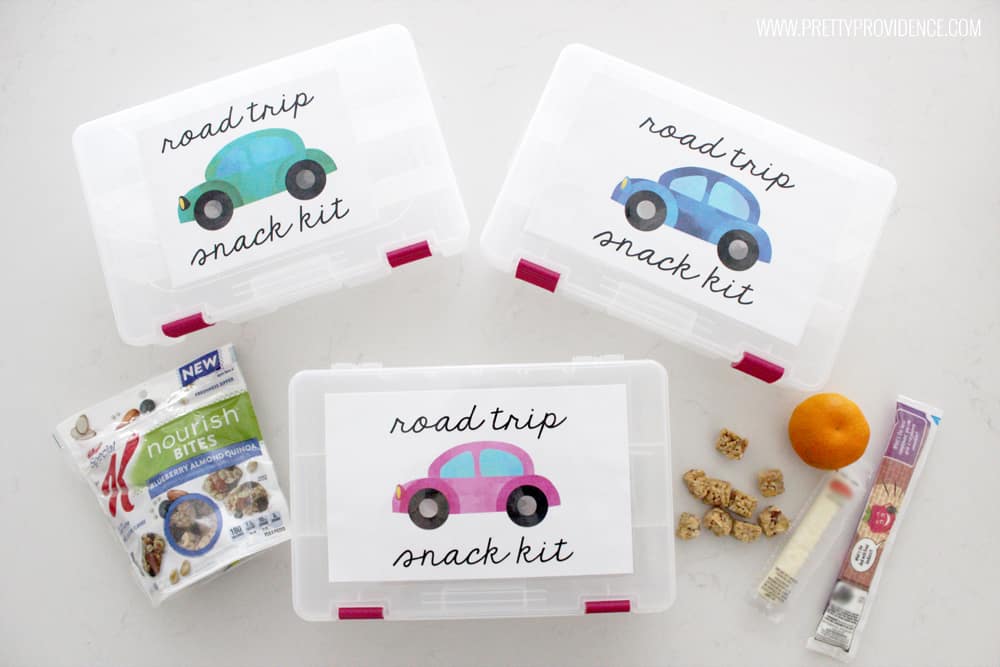 All you need is some of these craft storage containers (one per child who is old enough to handle it), snacks for the road, and these fun printable labels if you want to use them! Click these links to print yours: Blue/Green | Pink/Purple. I laminated my papers with my awesome (and cheap!) home laminator, just for durability reasons and then taped them to the different containers! The different colors of the cars also helped us to know whose was whose which was a nice bonus! Then you just fill them up with snacks! So easy!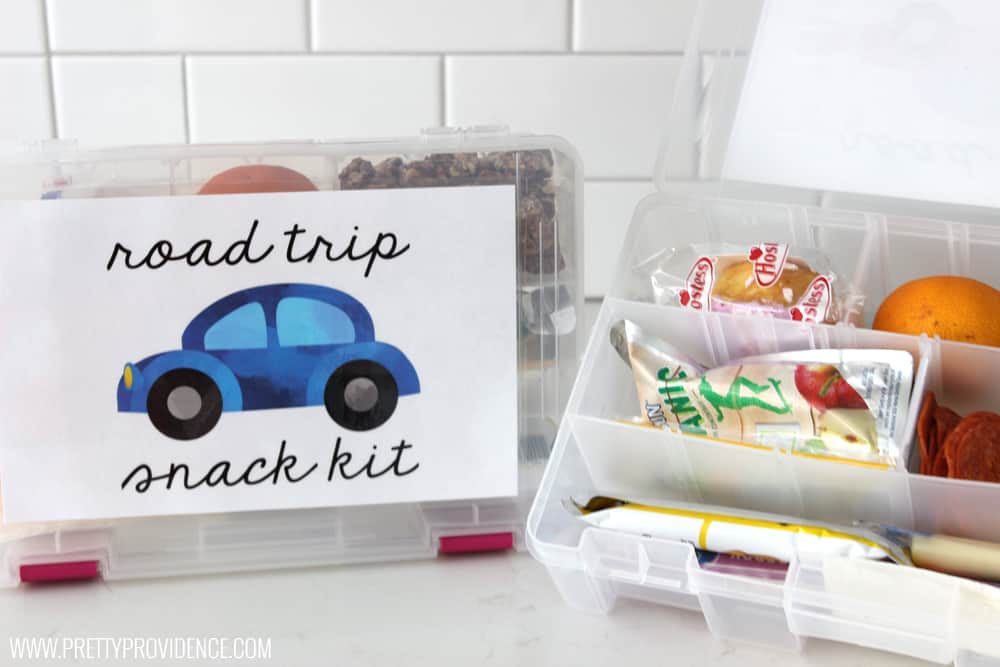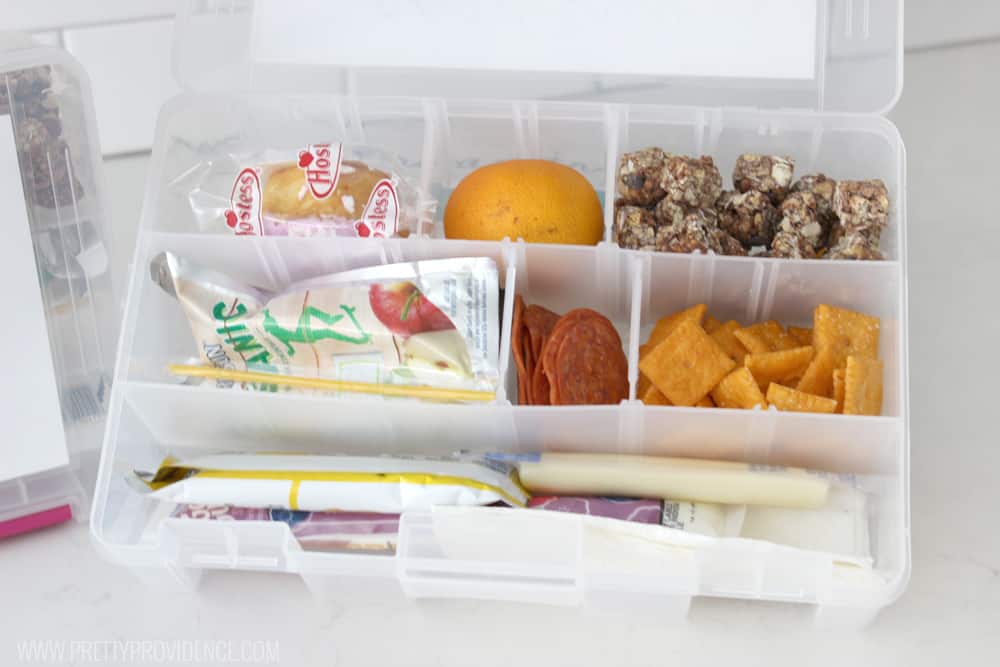 You can move the little dividers around as you need space, so it was easy to fit a drink, and the longer gogurt in as well! I felt good about having a mix of healthy and more special treats. It was also so good for the kids to know that everything was fair, and that this is the amount of snacks they would get for the duration of the trip!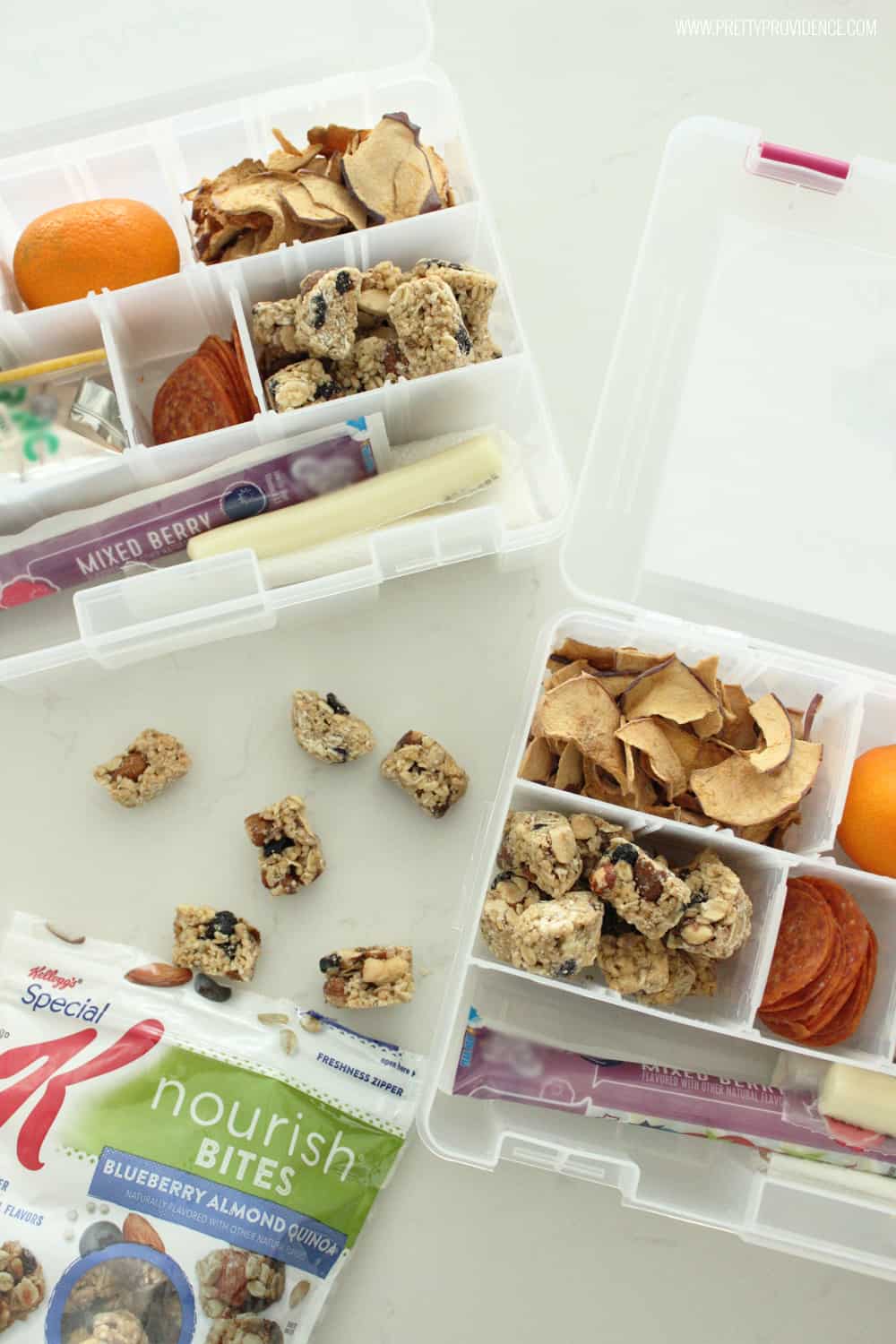 Well what do you think? Will you give it a go for your next longer road trip?!


| | | |
| --- | --- | --- |
|  Snack Bags |   |  Craft Storage Container |

| | | |
| --- | --- | --- |
| | Tips for Taking Kids Out to Eat | |