Hey there!  It's Jessica from Fantabulosity, and I'm ecstatic to be here sharing one of my FAVORITE quick desserts with you all.  This St. Patrick's Day Trail Mix is quite possibly the EASIEST little treat to throw together!  I'll fill you in on a little secret…

OUR LATEST VIDEOS
I use this dessert trail mix, for almost every holiday and party that I style.  It's simple, delicious, and easy to change out the colors of the candies, to coordinate with the holiday or party theme!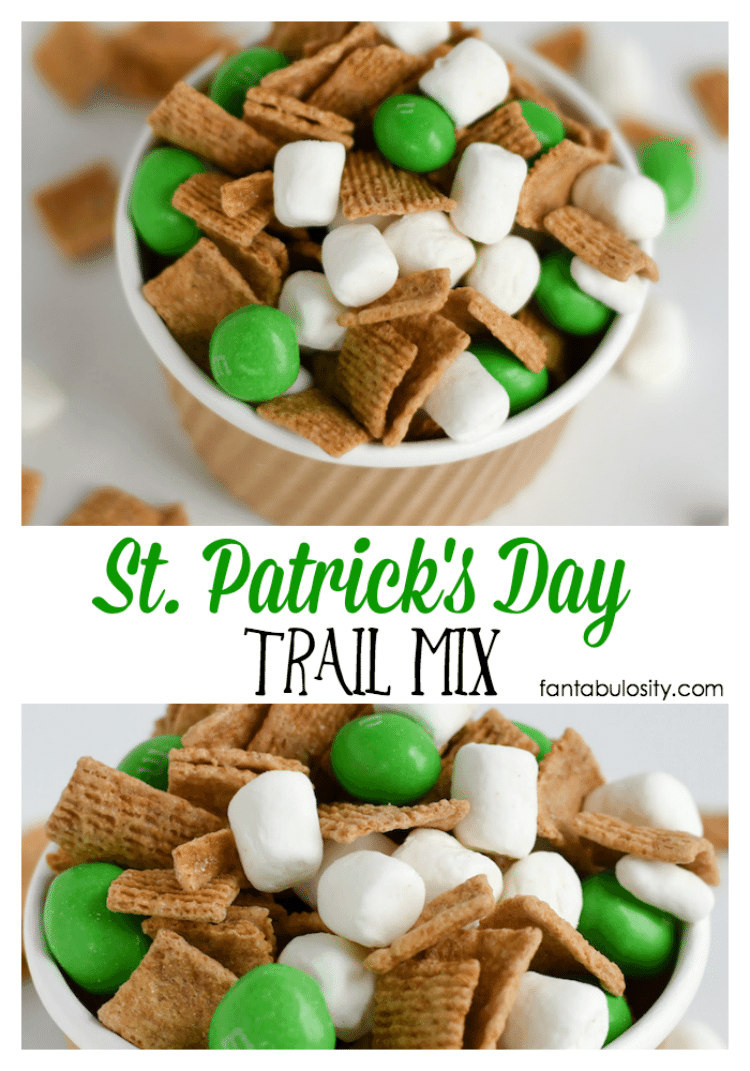 St. Patrick's Day Trail Mix
It's a no-bake dessert, and never has to be refrigerated!  It's the best of both worlds!  Often times, I struggle to find a dessert that I have to make to take somewhere, that can actually sit out, and not have to worry about it perishing.  So this usually ends up being my "go-to."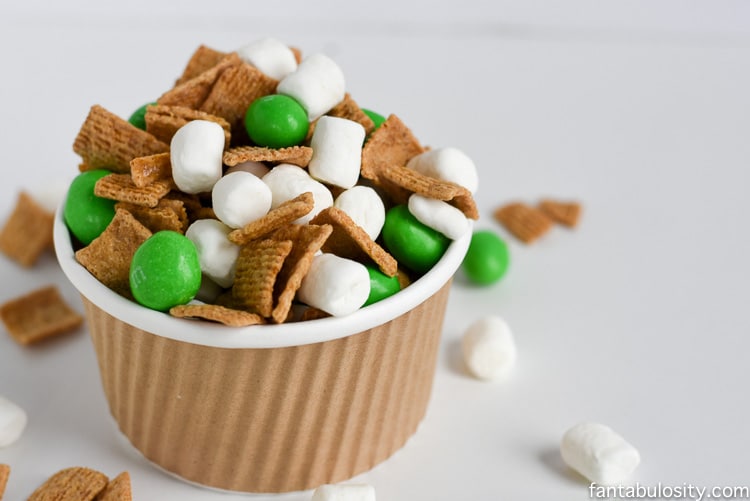 If you're hosting a party, or simply having people over for dinner… whip up this trail mix and set it out in multiple bowls around the entertaining area.  Your guests will LOVE snacking on this, and it will satisfy their "sweet," craving.
I'm a firm believe that "Food=Love," so make it easy to let your guests "love you." ;)
St. Patrick's Day School Treat
If your kiddos school allows them to bring food-based treats to share, this St. Patrick's Day trail mix is IT!  Pour small portions in to individual treat bags, tie a green & white ribbon around the bag, and win the kiddos hearts over!  Or, take a large bowl of it, and scoop small portions out in to small little cups like I have done here!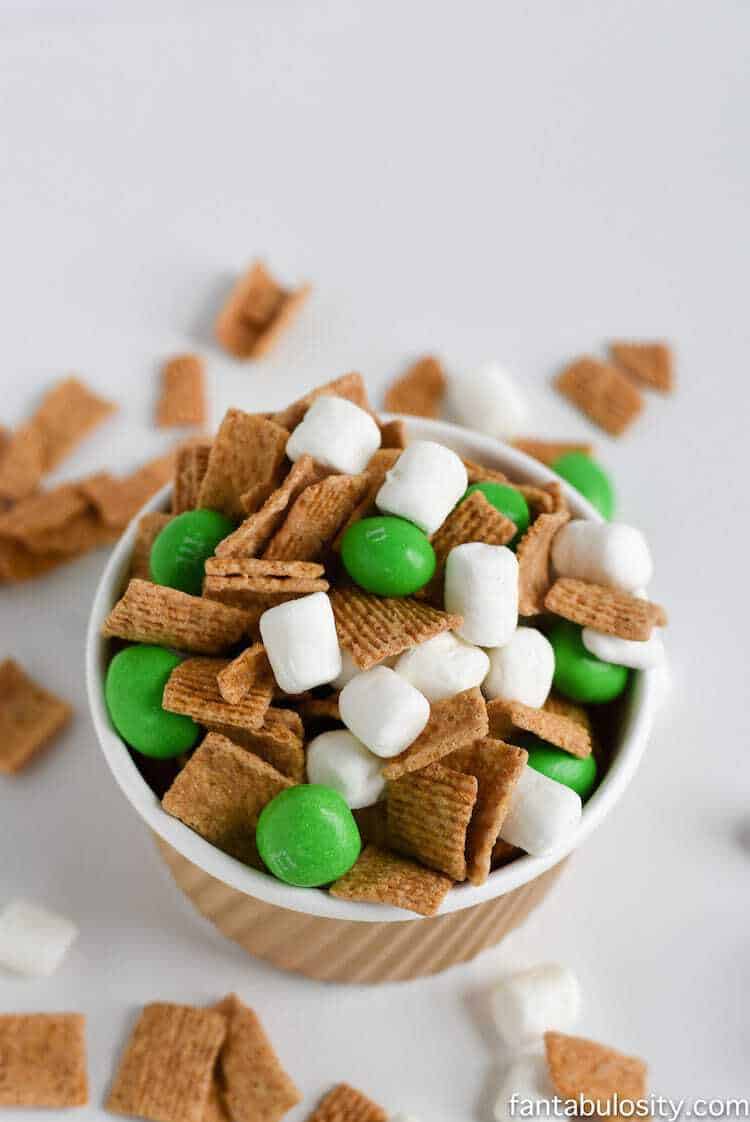 St. Patrick's Day Trail Mix Recipe
Ingredients:
1 Box of honey graham cereal squares
1 Bag of small marshmallows
1 Bag of chocolate covered peanut candies
Directions:
Simply combine the three ingredients in a large bowl, and mix until evenly combined!
To see how I made a different versions of this trail mix, you can see them on Fantabulosity here:
Woodland Friends Birthday Party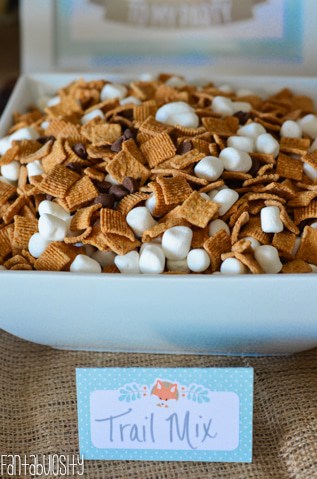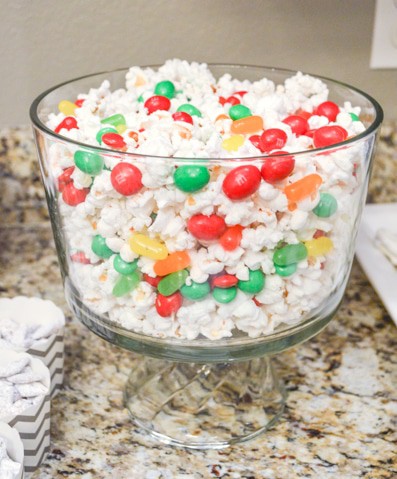 If you're a "Party Lover," you'll ADORE my FREE Party Planning Checklist that I have for you too: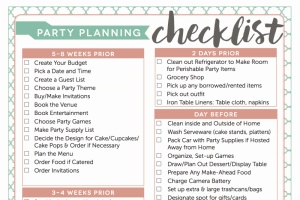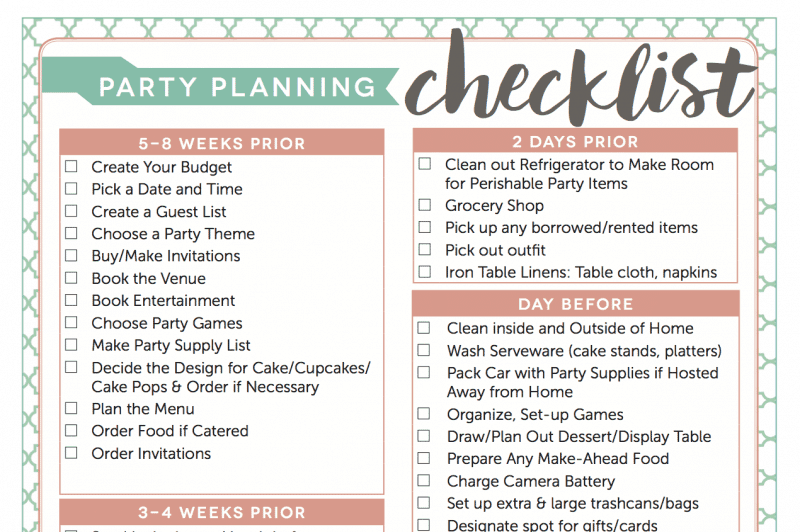 Thank you so much for popping over for a visit!  To see more DIY, Home Decor, and Party Styling ideas, head over and see what I'm sharing on Facebook, what I'm obsessing over on Pinterest, and what I'm usually admitting on my Instagram.
XOXO,
Jessica