How fun is this free printable St. Patrick's Day Bingo?! It is the perfect St. Patrick's day game for all the class parties or even just entertaining the little ones at home!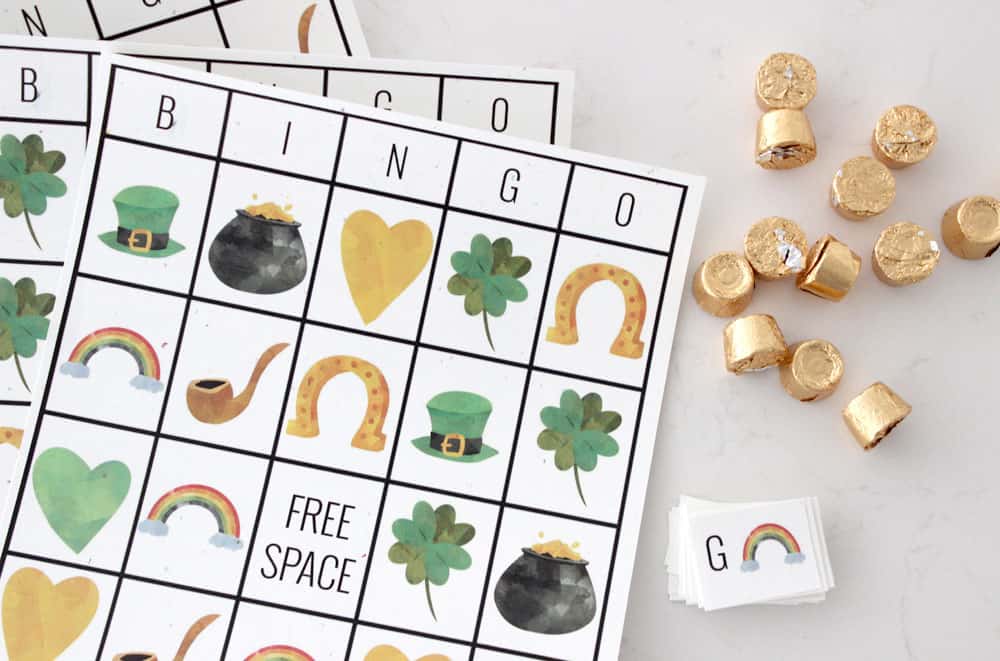 Hello hello! Do you guys do anything special to celebrate St. Patrick's Day?! I'm gonna be honest, we are pretty low key around here! Leprechauns dye our milk green and if I am feeling super motivated and on top of life. I might put a drop of food coloring in the toilets or buy some green doughnuts! I personally don't care much about St. Patrick's Day, but I do love how excited my kids get over the little things!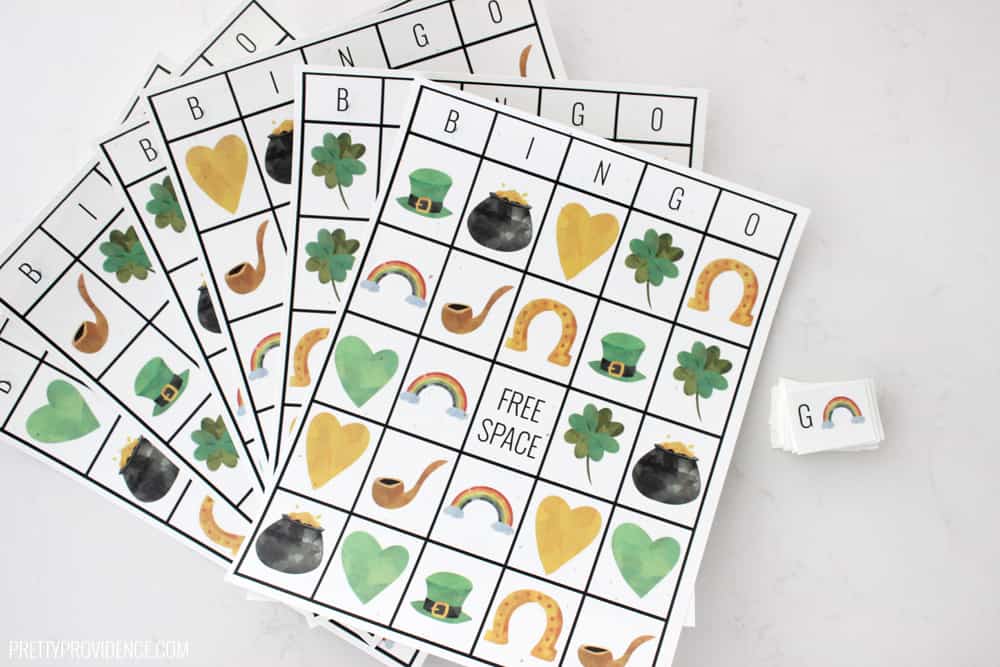 My first grader loves when I come to his school. Which makes me so happy because we all know that that isn't likely to be the case for too much longer! When helping out at class parties these printable bingo sets are THE BEST! I've never met a kid who didn't love bingo and they are free and easy for the moms in charge so it's kind of a win/win for everyone!
How to play this St. Patrick's Day Bingo game:
So if you've never used one of our bingo games before, all you do is print all the boards, then print the calling cards, and cut them up. Stack them in a little pile, then flip them over one at a time to play! You also need some kind of candy to use to cover the called spaces. We use Rolos – another reason the kiddos love it!
You ready to print your game?
Here are a few things we like to use to make it extra awesome. *affiliate links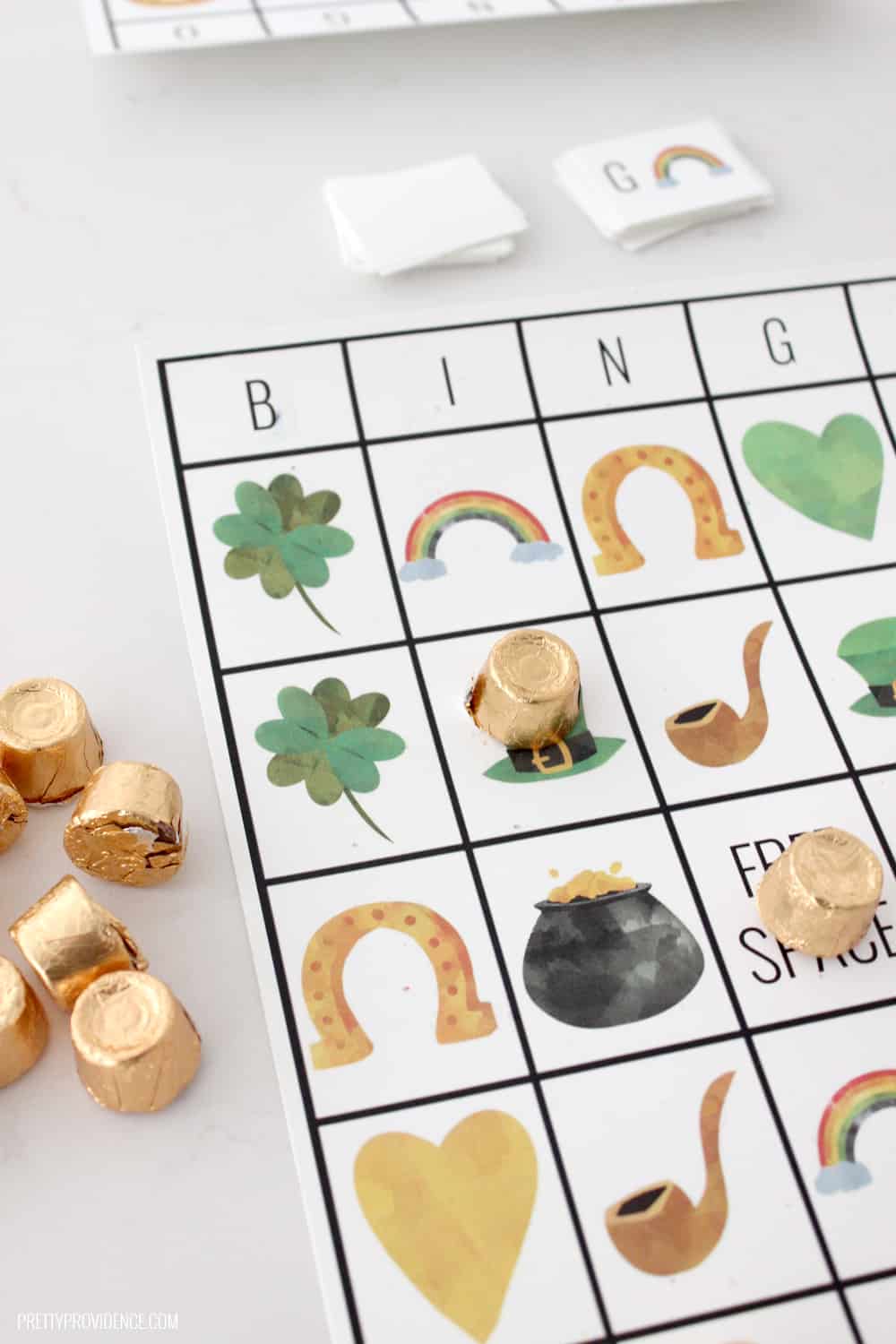 Check out some of these easy St. Patrick's Day treat ideas:
Easy St. Patrick's Day Treats
St. Patrick's Day Trail Mix
Bingo goes hand in hand with these St. Patrick's Day Games from my friends: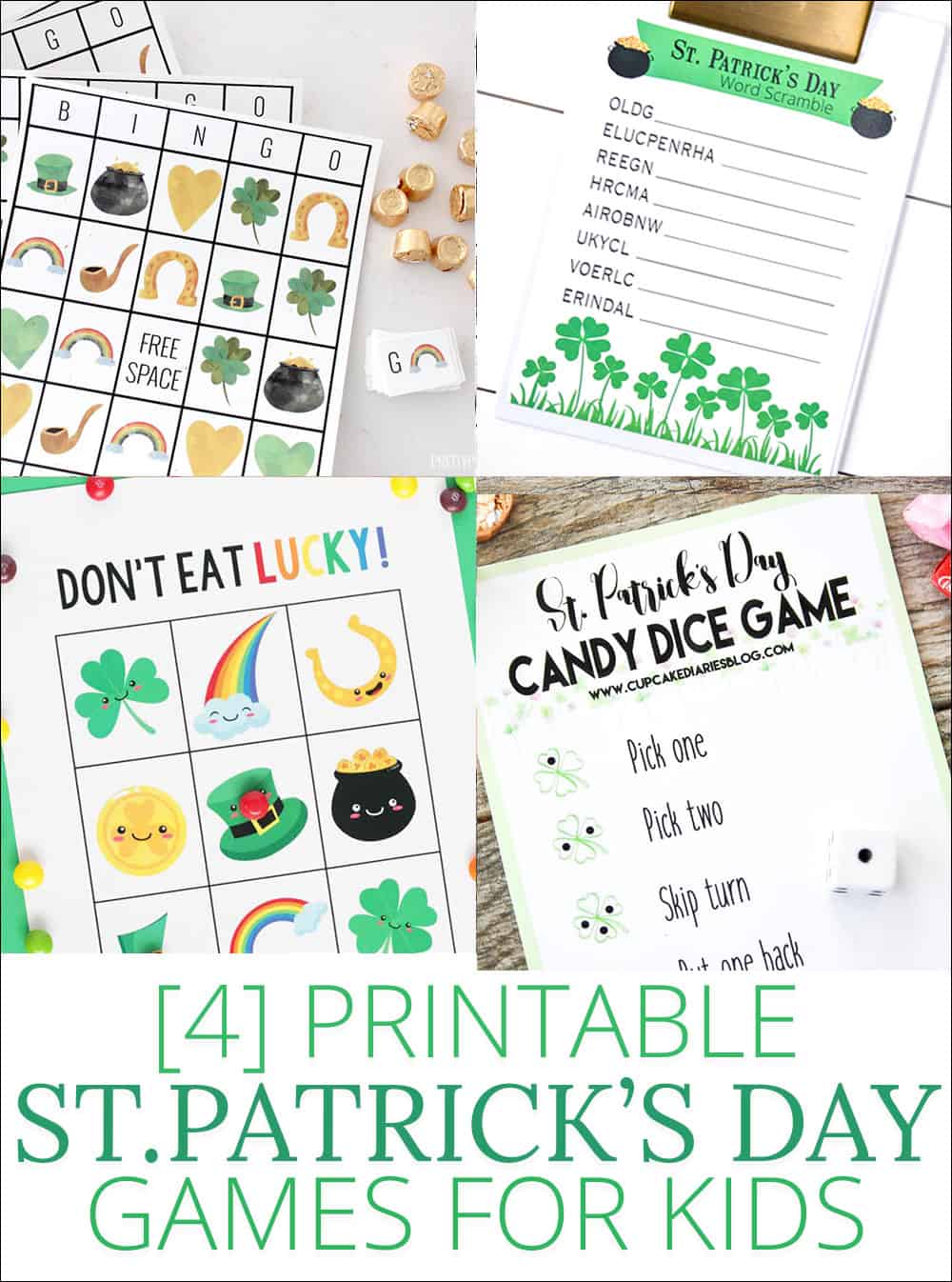 St. Patrick's Day Word Scramble from Over the Big Moon
St. Patrick's Day Don't Eat Lucky from My Sister's Suitcase
St. Patrick's Day Dice Game from Cupcake Diaries
I hope you love these ideas, and don't forget to wear green. ;)
xo,