Even my kids drink this fruit and vegetable green smoothie and love it! My favorite healthy smoothie!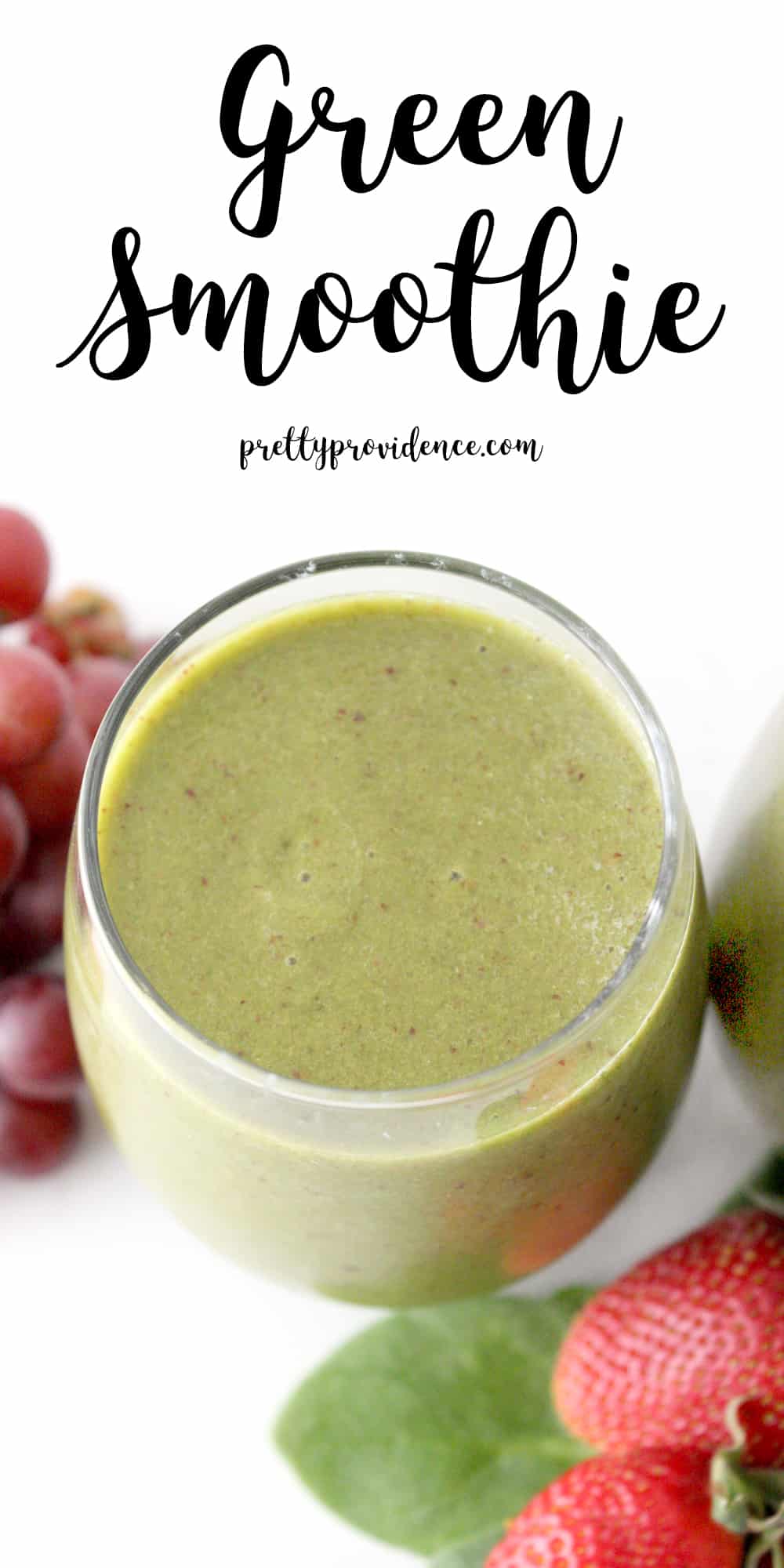 At the start of the new year I did a green smoothie cleanse using this book. It was just what my body needed to detox from all the holiday fat and sugar. It's amazing how "off" our taste buds can get when we are feeding our bodies nothing but garbage! Not only did I lose 7 lbs in 9 days, but more importantly I detoxed my body from soda, processed sugars and unhealthy fats!
Other than drinking green smoothies for weight loss, are so many good benefits from starting your day with a blend of fruit and veggies.
Green Smoothie Benefits:
They provide so many good vitamins and minerals that promote weight loss
You fit more servings of fruits and vegetables into your day
It improves hydration and digestion
They provide antioxidants that are super beneficial
The folic acid found in green vegetables is known to reduce symptoms of depression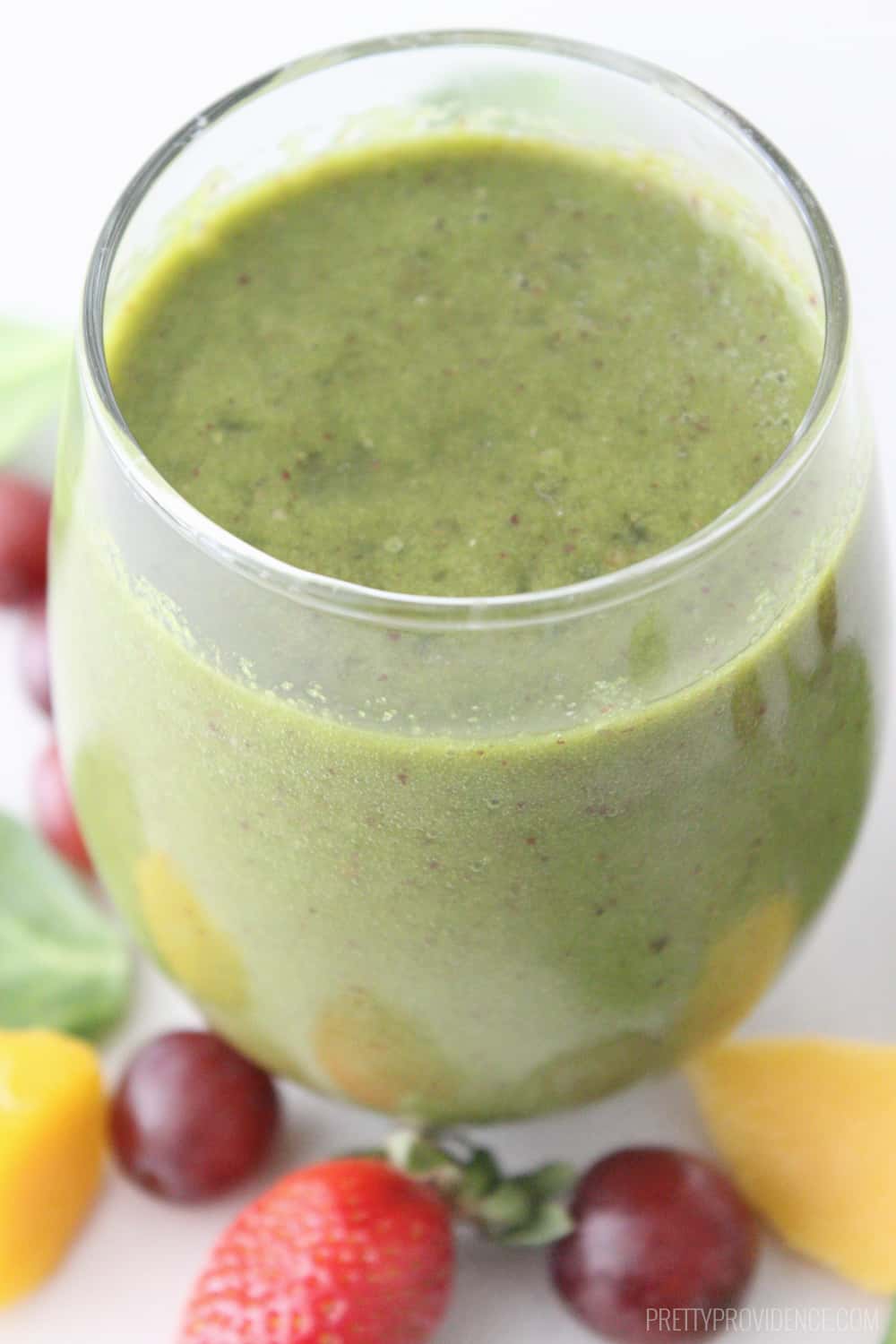 Anyway, I had a great experience with the cleanse, but one of the best benefits was how it affected my kids! After watching me make smoothies all the time, of course they wanted to try them too! I think we were all shocked by how much they actually enjoyed them, because my kids are super picky! We have since incorporated green smoothies into our breakfasts at least a few times a week and I think it has been so positive for all of us!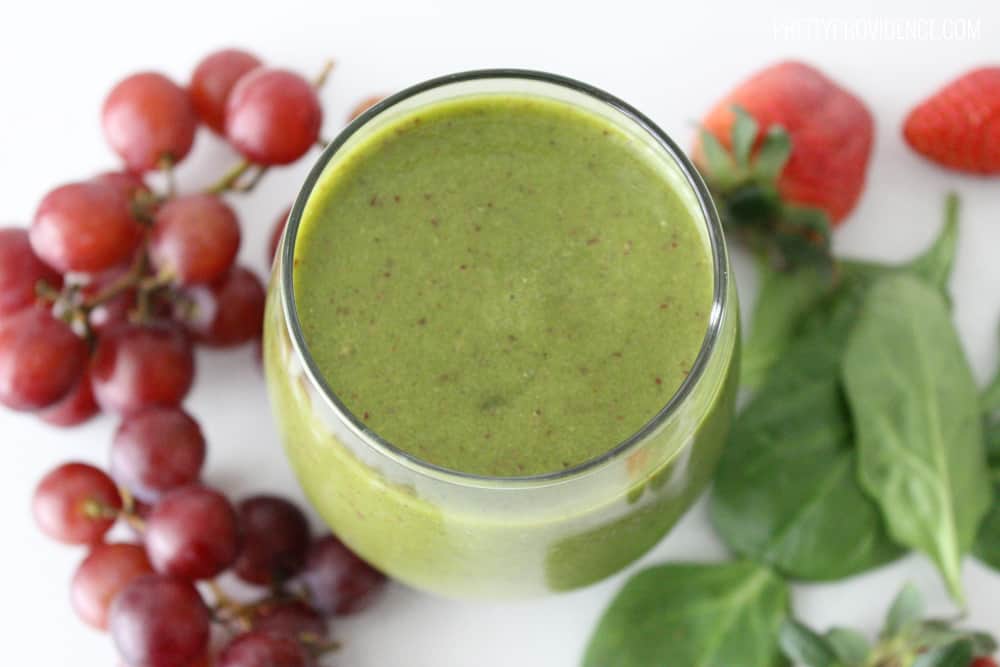 You ready for one of our favorite green smoothie recipes? This is a great one to start with even if you aren't used to eating lots of fruits and veggies!
Dairy Free Green Smoothie Recipe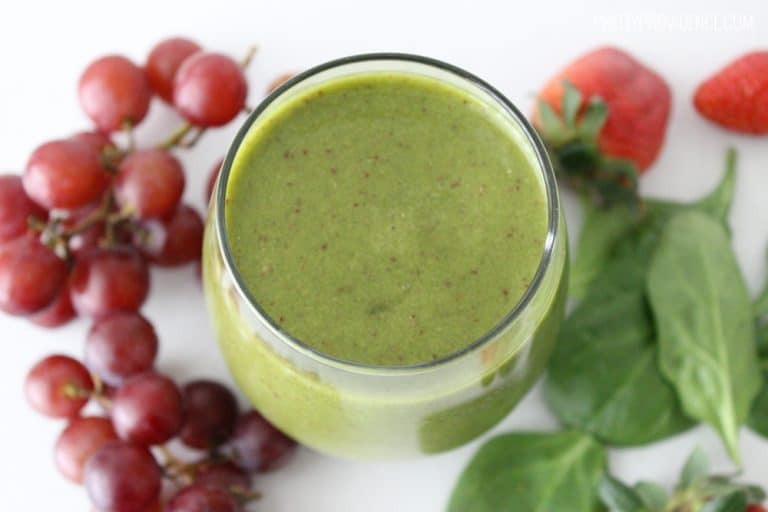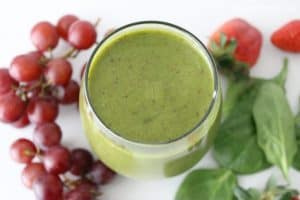 Print
Green Smoothie
Even my kids drink this fruit and vegetable green smoothie and love it! You don't even notice that there isn't any dairy!

Ingredients
2

cups

water

3

handfuls

spinach

3/4

cup

frozen mango

3/4

cup

frozen strawberries

1

cup

grapes

1

apple

cored

1

packet

stevia

2

TBS

ground flaxseed

*optional
Instructions
Add spinach and water to blender and blend until combined.

Core apple and add all remaining ingredients to your blender. Blend until combined and enjoy!
Nutrition
Calories:
110
kcal
|
Carbohydrates:
22
g
|
Protein:
2
g
|
Fat:
3
g
|
Saturated Fat:
1
g
|
Sodium:
27
mg
|
Potassium:
381
mg
|
Fiber:
4
g
|
Sugar:
16
g
|
Vitamin A:
49.9
%
|
Vitamin C:
44.6
%
|
Calcium:
5.3
%
|
Iron:
7
%
Things I use every day to make my green smoothies:
These are affiliate links.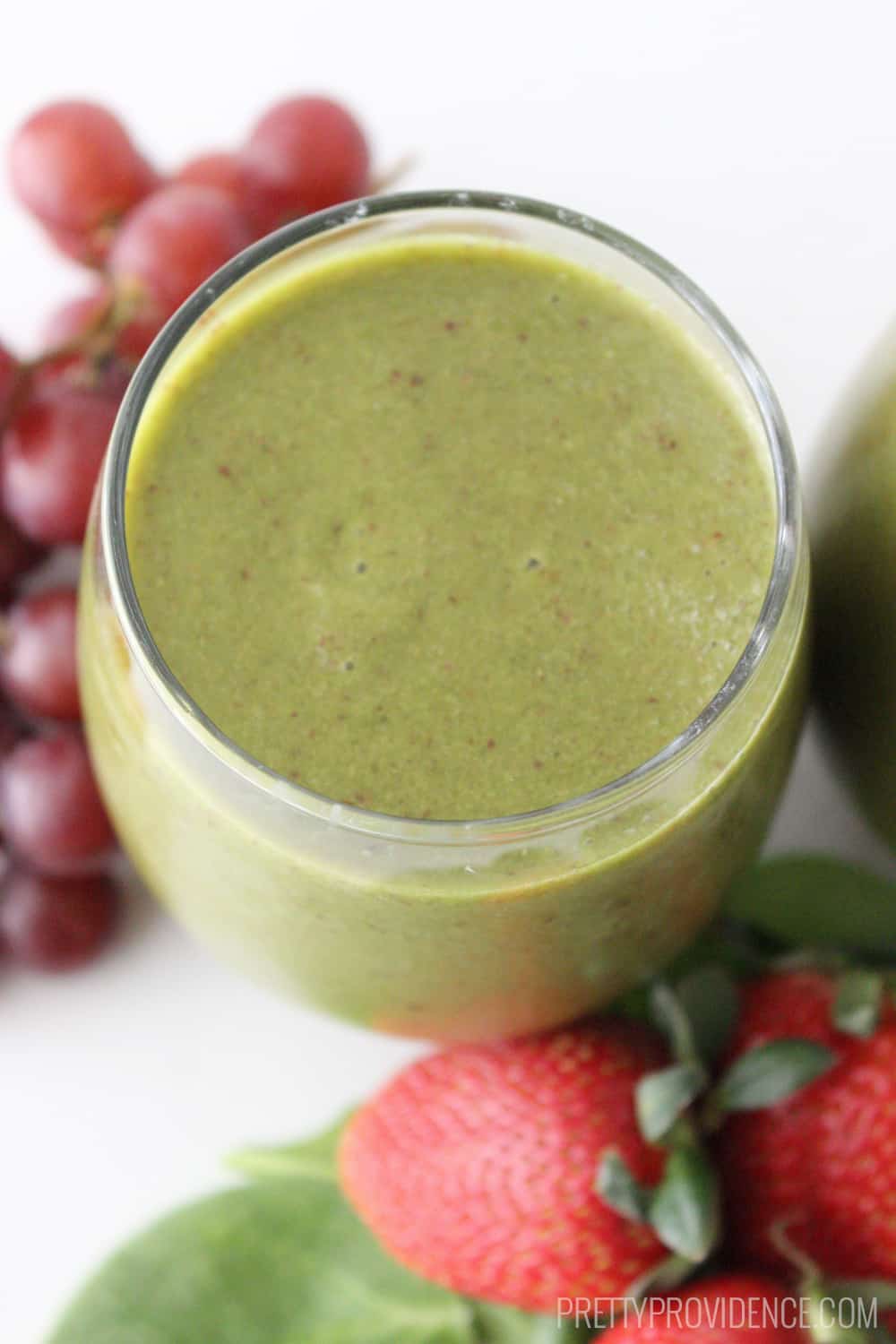 It doesn't get much better then a happy, healthy start to the morning!
xo,