This post is written in partnership with DownEast. All opinions are 100% our own.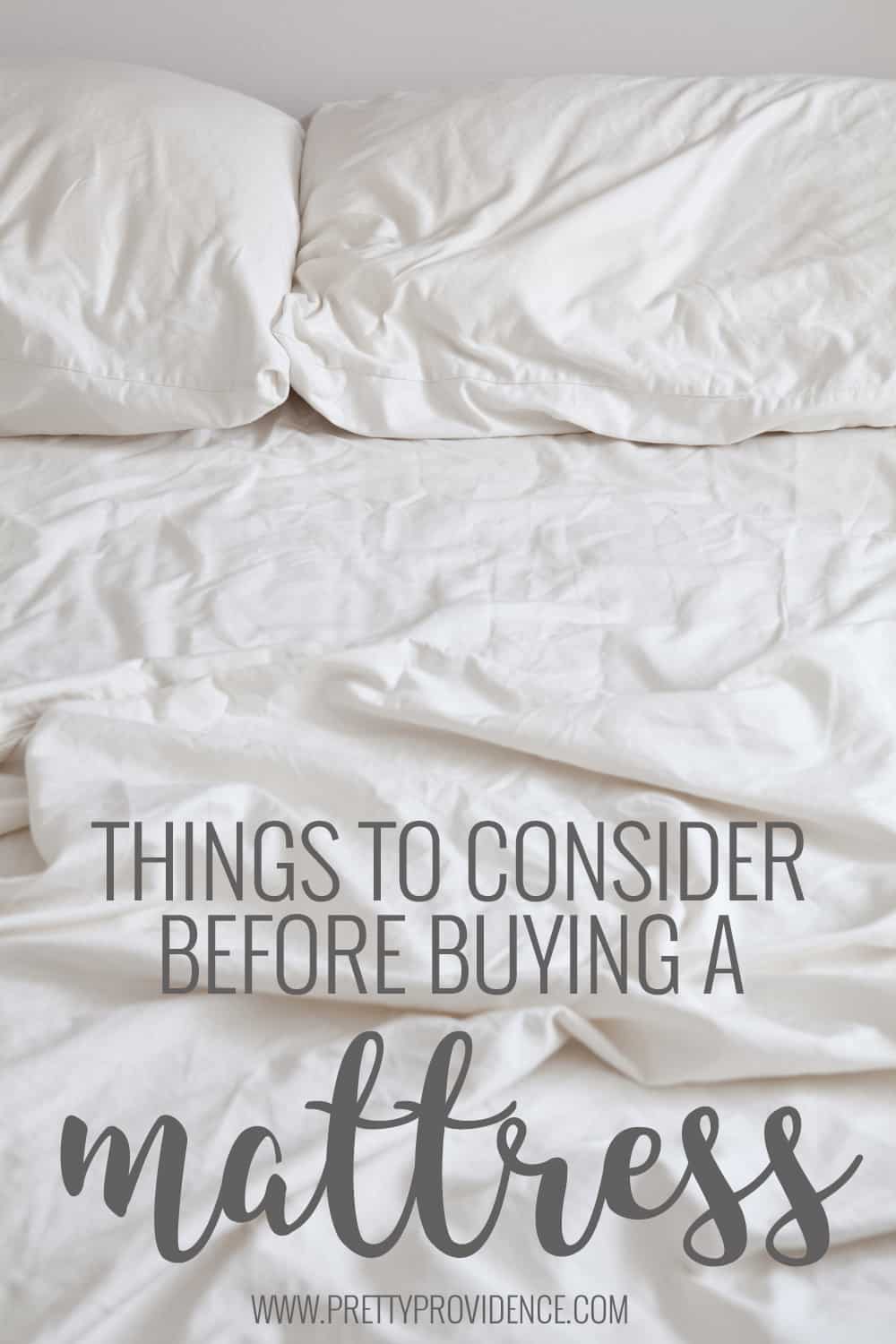 Hello!
As some of you may have seen on our Insta stories, about a month ago my husband and I decided it was time to get a new mattress for our master bedroom. His parents generously gave us one as a wedding gift (almost ten years ago) and we had been using it ever since. We took good care of it, rotating, etc. But finally it was just too lumpy to go on. I had noticed several months ago that I wasn't sleeping as well, and was waking up with more aches and pains, but I just attributed it to being pregnant. Then, one morning Bryce said, "I am just so achy every morning when I wake up, are you?" at that point we had strong suspicions that it might be our mattress.
Well, now that we have a new one I can say with 100% certainty, it was the mattress! Before I was waking up 3-4 times a night "to go to the bathroom" and waking up with pain, and now I am sleeping through the night waking up feeling rested (although still pregnant, haha)!
We did a lot of research before deciding what kind to go with and so I thought I would share with you guys a few things you should consider before buying a new mattress of your own! Plus, we love our Hybrid Sleep Evolution Memory Foam Mattress from DownEast so much, we want to GIVE ONE AWAY to one of you lucky readers!!!
Things to think about before buying a mattress:
Price. You guys know that we are frugal people, so big consideration always goes into major purchases. I am a huge believer in "shopping around," in fact, I have saved more money this way then I have doing things myself throughout our married life! One of the things we loved right off the bat about DownEast's new mattress line is how affordable they are. The very MOST expensive mattress they have (which happens to be the one we chose) is only $999! Basically a steal for a brand new king sized mattress.
Quality. It doesn't really matter how affordable something is if it's terrible quality or going to break in two months. DownEast's mattress return policy is super generous and helped us to feel comfortable going forward. They offer FULL refunds up to 100 days from the date of purchase or delivery! That is three months people, and again unheard of when it comes to other mattress policies.
The Source. Buying from a company that you know and trust is also a major deciding factor! I had made several other large purchases from DownEast prior to this and always been happy with their customer service and quality. Not to mention, they have a really awesome give a mattress get a mattress program, where each time someone purchases a mattress, DownEast donates a mattress to a child in need. Such a cool program, you can read more about it here.
Type. We originally had a really nice pillow top mattress, and while we really liked it at first, my husband is a pretty big guy, and it quickly started to slope on his side. Too many rotations just made weird lumps, and so we knew that for our next mattress we wanted to try memory foam or gel of some kind! After going to DownEast and trying out their mattress we felt like the hybrid coils and memory foam was the perfect compromise for us and we have loved it! Make sure to do your research and think about what will be best for you!
Ease. After I got my mattress and loved it so much Sarah wanted one too! Only she didn't have a DownEast location near her, so she just ordered hers online! It shipped to her in the same box mine was delivered in and there is literally no assembly required! You just open the box and let the mattress unfold (see below). Such cool technology!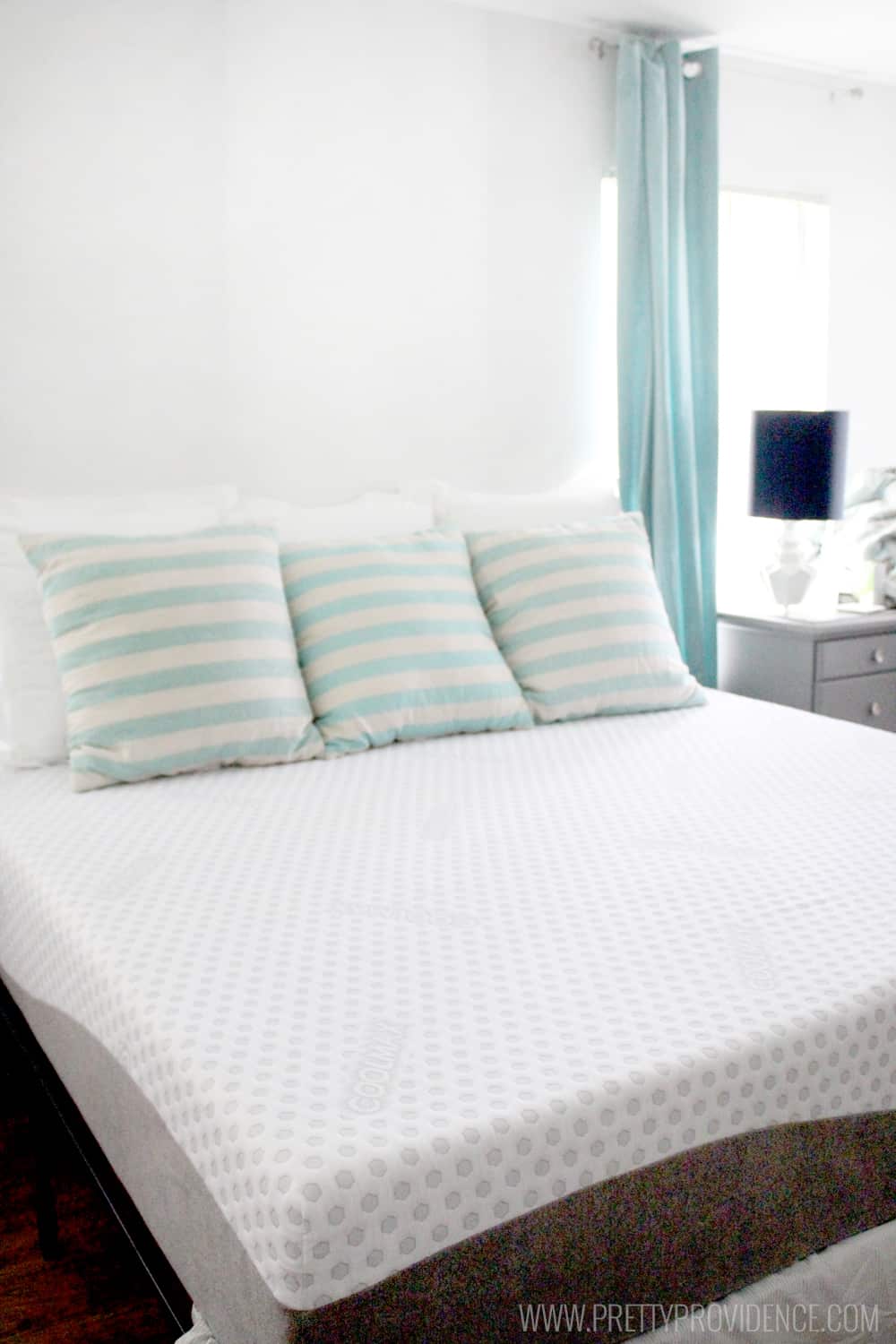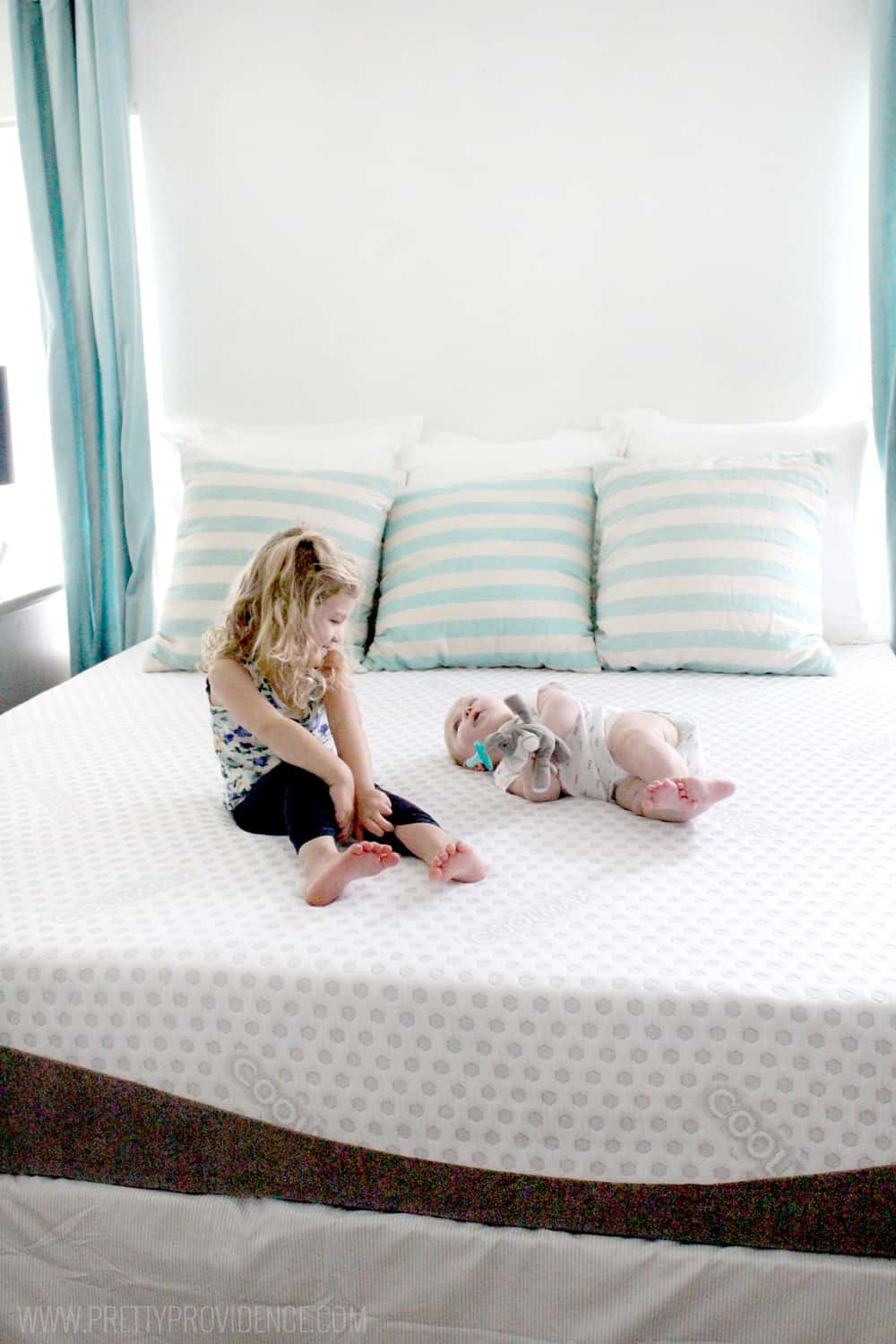 It's as easy as pie!
I hope you found these tips helpful!
YOU READY TO ENTER TO WIN YOUR OWN DREAMY MATTRESS?!
Just enter via the rafflecopter below, and good luck!
a Rafflecopter giveaway

The winner must be at least 18 years old and is open to US Residents only. The winner will be notified via email and must respond within 48 hours or a new winner will be chosen. GOOD LUCK!
xo,


| | | |
| --- | --- | --- |
| 12″ Hybrid Sleep Evolution Memory Foam Mattress | | 12″ Sleep Evolution Luxury Cool Gel Memory Foam Mattress |