Hello!! Guys. I recently discovered that one of my favorite clothing stores, H&M, has a home accessory department! Mind. Blown. I have spent way too much time over the last week pouring over it all, and I have been thrilled to find that it follows suit of their clothing department- stylish, trendy, and ultra-AFFORDABLE! Yes, yes, and yes. Below you will find my top ten H&M Home Accessory selection, all of which happen to be under $30. Most much less than that! Check them out and let me know which is your fave! There are sooo many cute things to choose from. Happy shopping! :)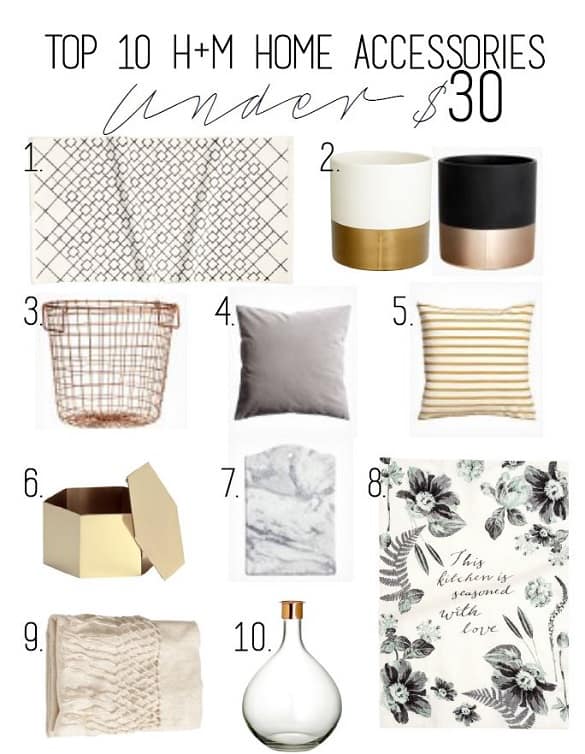 Here are all of your links!
1. Cotton Rug
2. Ceramic Pots
3. Metal Box
6. Wire Basket
8. Tea Towel
10. Glass Vase
What do you think?! I love when I find new home decor places. Accessories are things that I usually encourage my clients NOT to spend a lot of money on, because most people want to change them out frequently with the changing seasons or fads. What is your fave place to find affordable accessories for your home?
Love you all and thank you for reading!
xoxo,
Kelsey