Hello Pretty Providence readers! I am Bethany and I blog at Whistle and Ivy. I hope you all had an amazing summer. Hopefully you are enjoying the new school-day routine. Mine won't be in school for one more year (preschool), so I am trying to take advantage of our time together. We were able to squeeze in one more family get-together last weekend with aunts and cousins, and we enjoyed seeing my sister's new house. One thing I noticed were these gorgeous art pieces made of colored sheet music. I immediately wanted to replicate it. I love how it turned out! This watercolor sheet music art was easy and quick to make, and the design and color possibilities are endless.
And since the musical notes need to show through, watercolor is the perfect color medium for the music. It turned out perfect!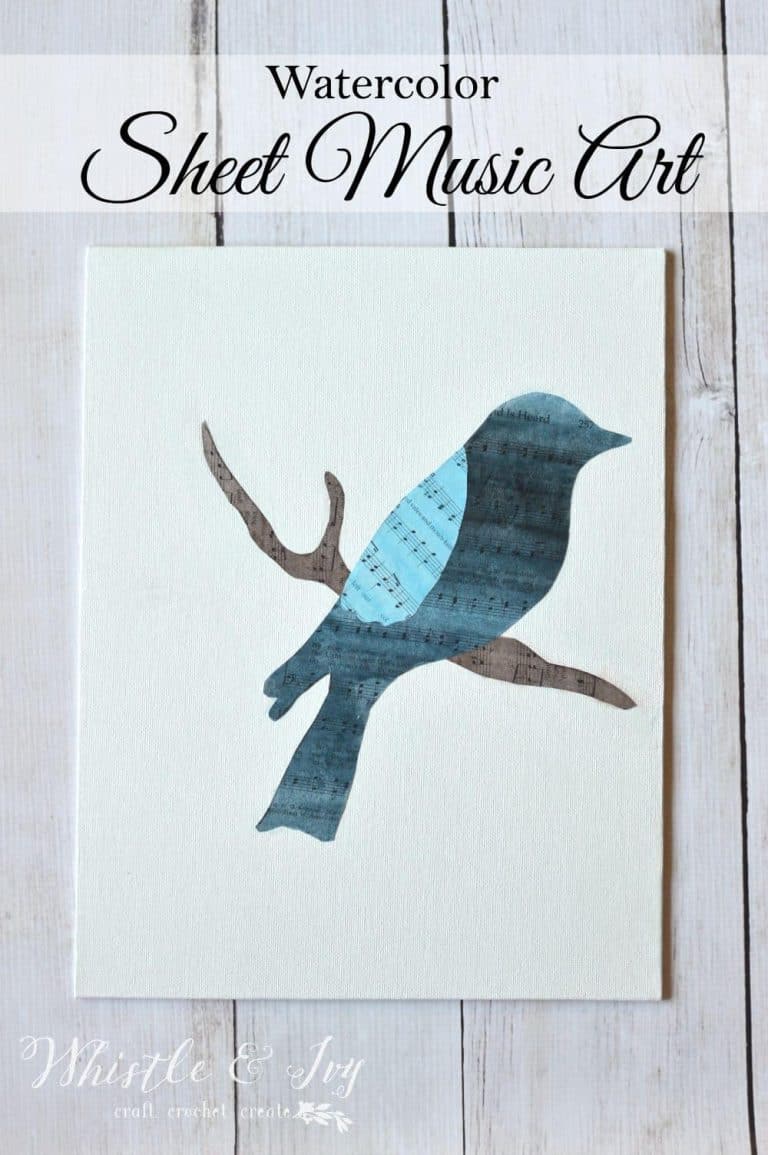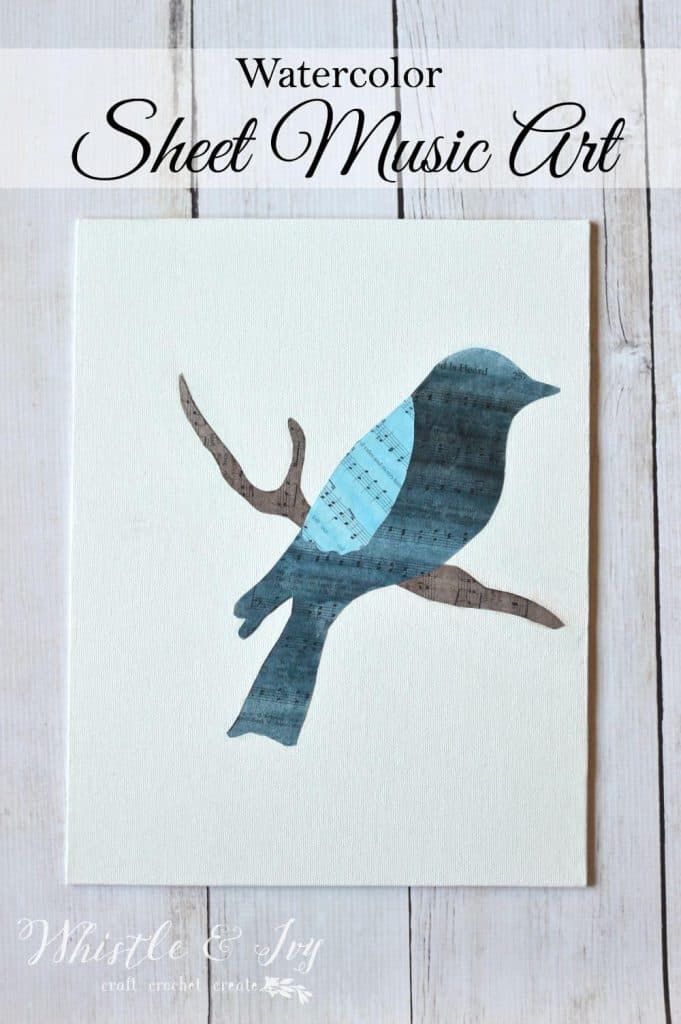 What you need:
Watercolors
Old Sheet Music
Stretch Canvas or Panel
Modpodge
Paint of your choice (for canvas background)
Paintbrush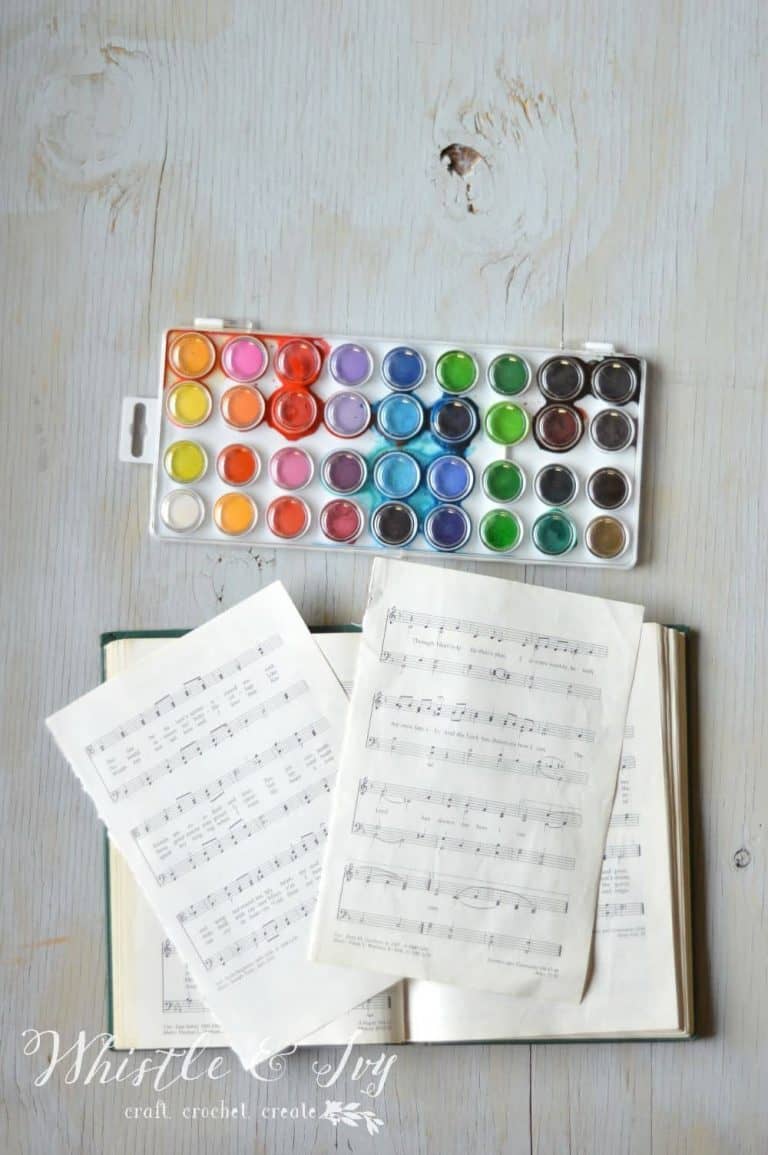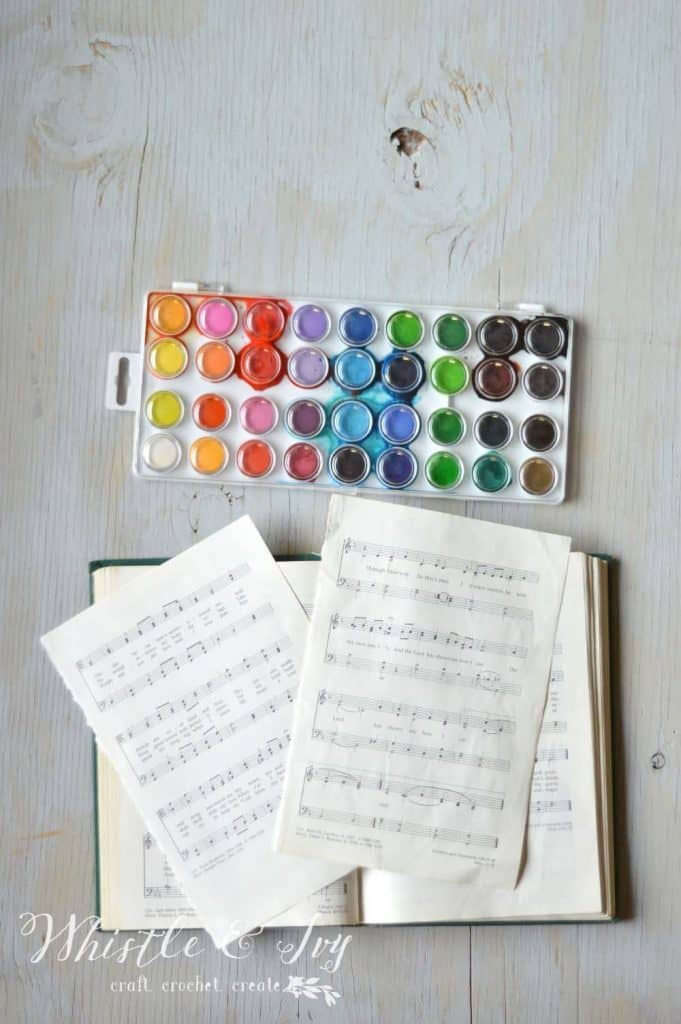 Start by painting your sheets. I had a lot of fun mixing the colors. I created that beautiful navy with some black and dark blue. Your pages will warp, but it's okay, the modpodge will make everything smooth and even later.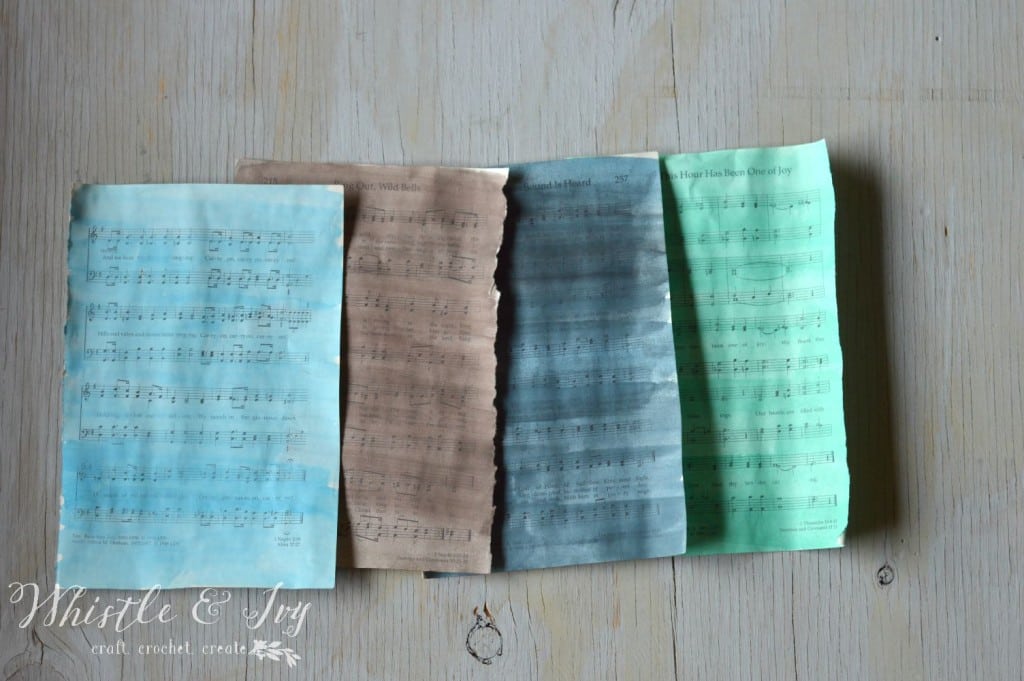 Next, find a pretty design. I found a lovely bird silhouette. I think most anything will work. You can print it, or save some ink and trace it very lightly with a pencil.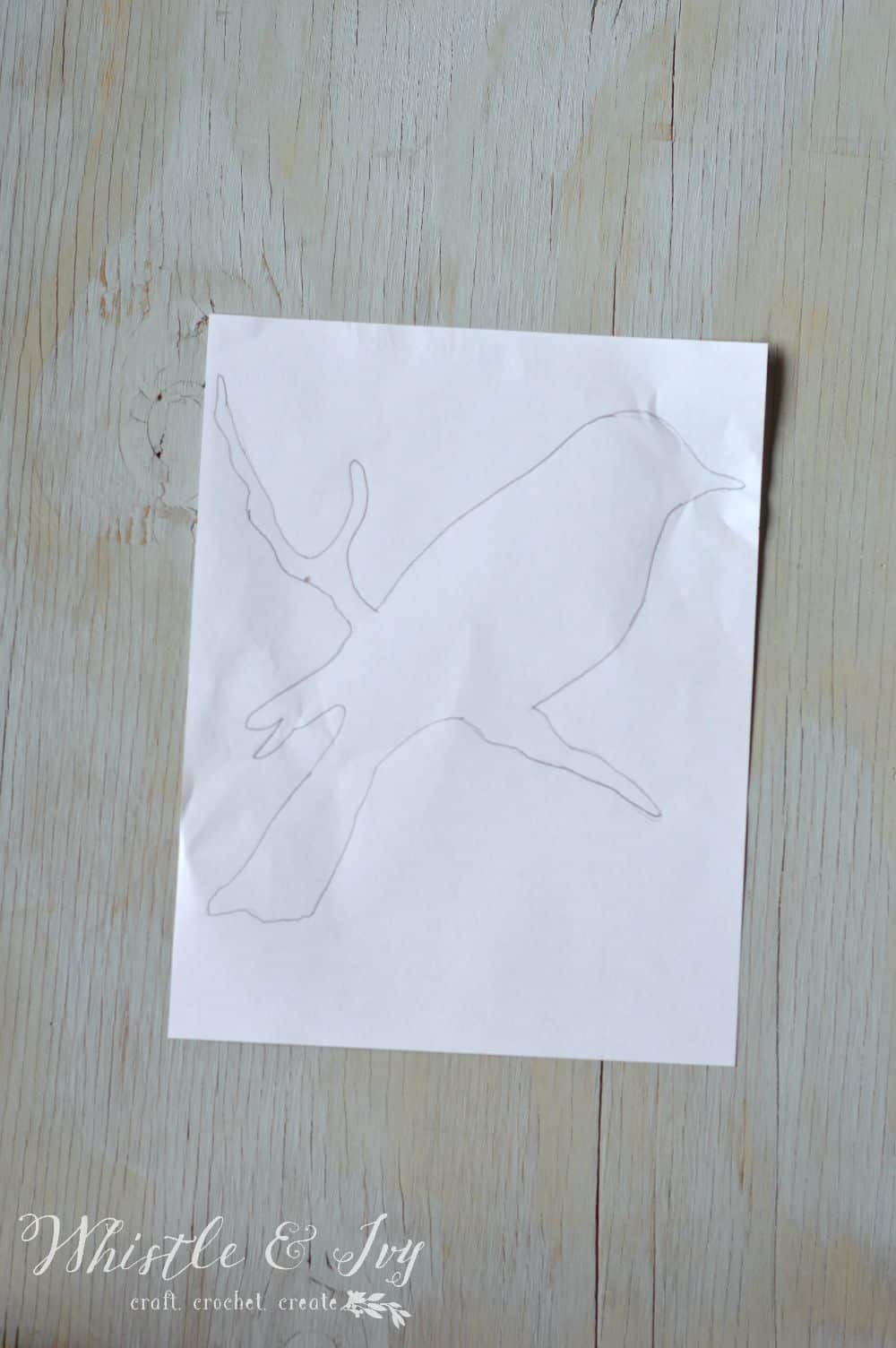 Cut out your design and  trace it onto the watercolor music. If you are doing each part a different color,  trace around each part separately. You will have to eyeball the gaps, but it's not too difficult.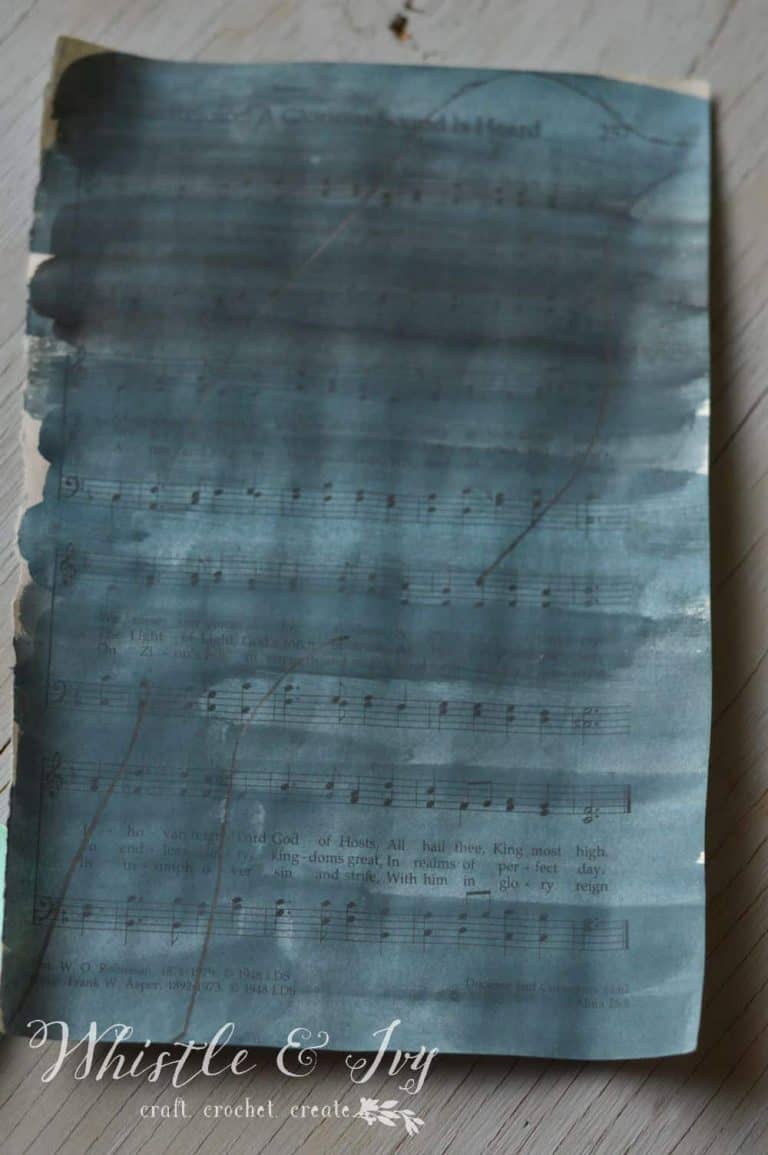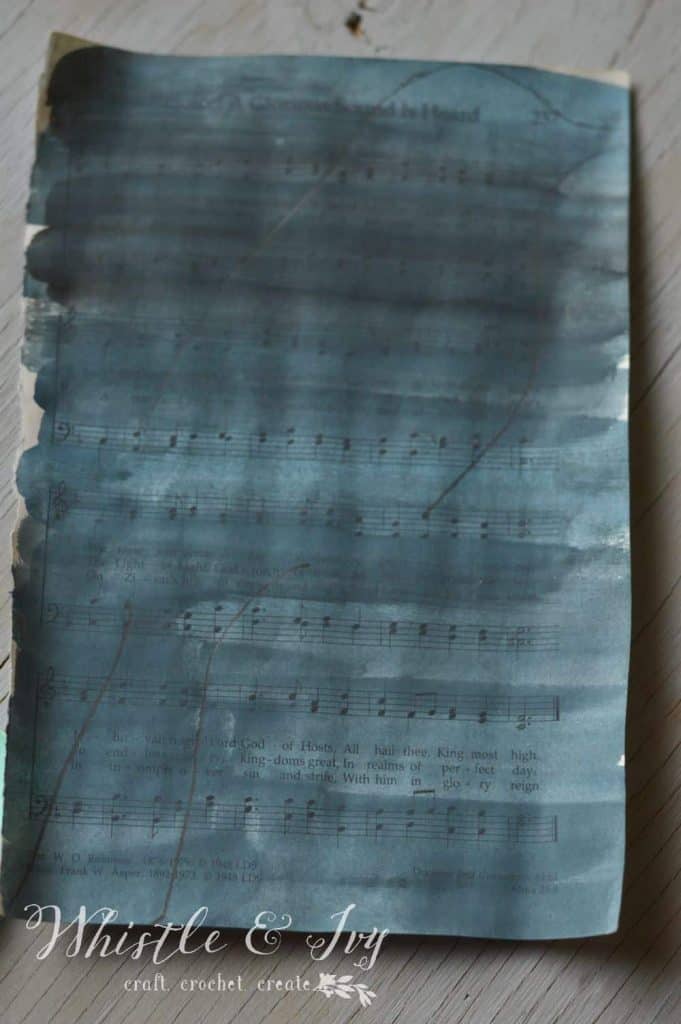 I also eyeballed a wing to add a bit more definition and color.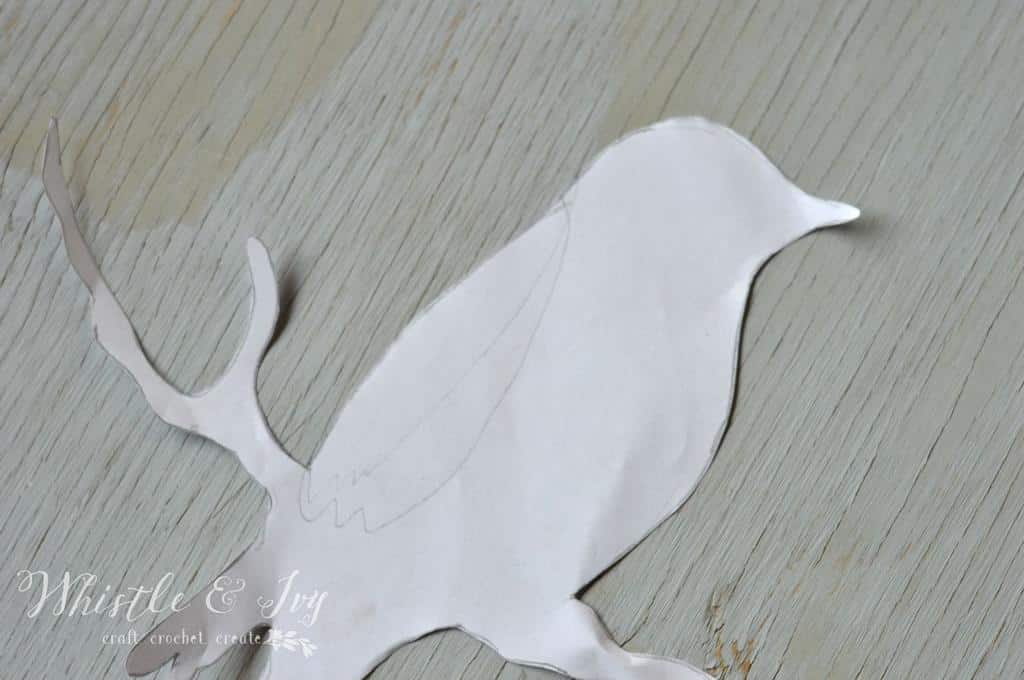 Cut out your pieces and line them up on your canvas. I used canvas panels.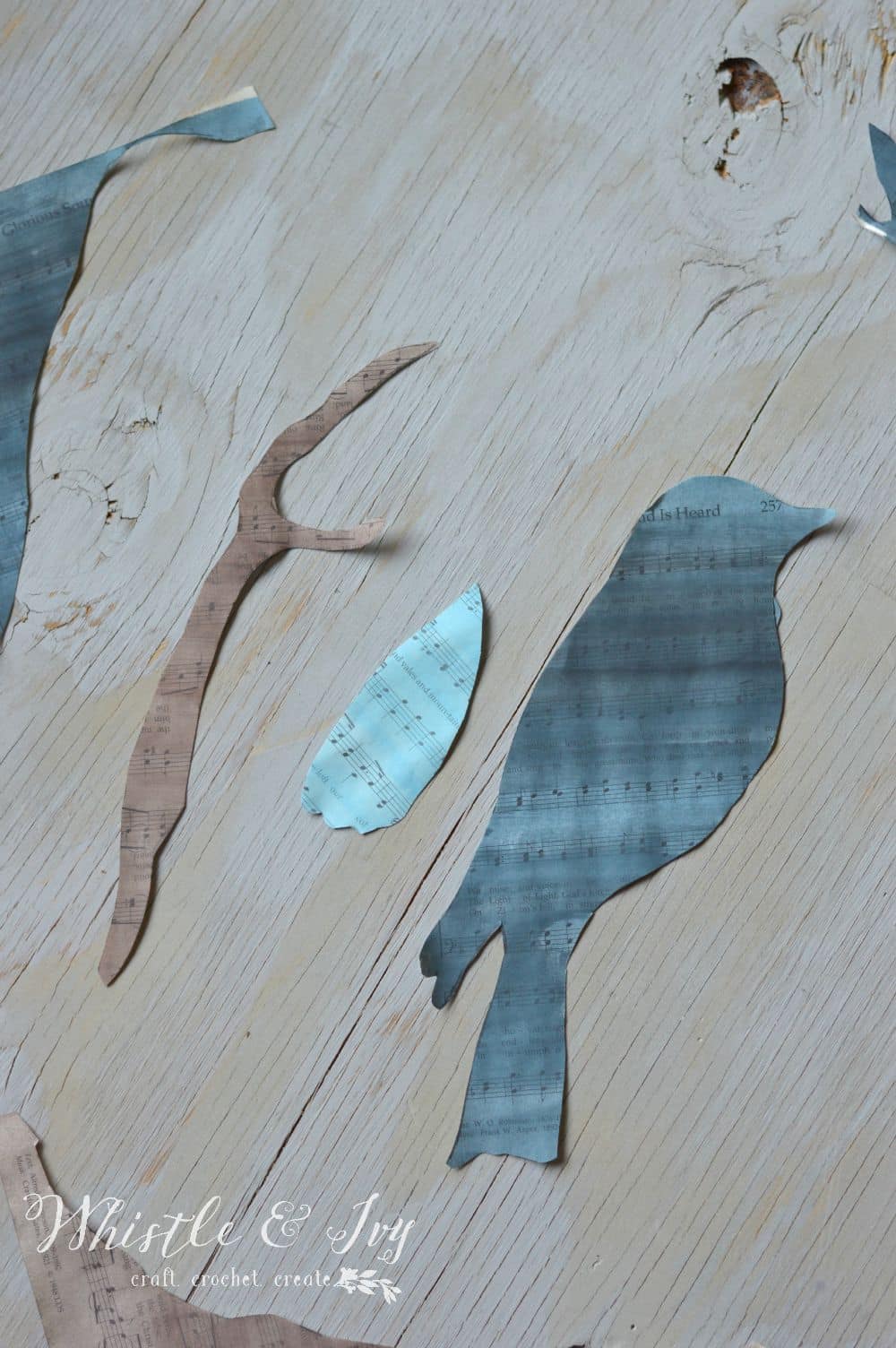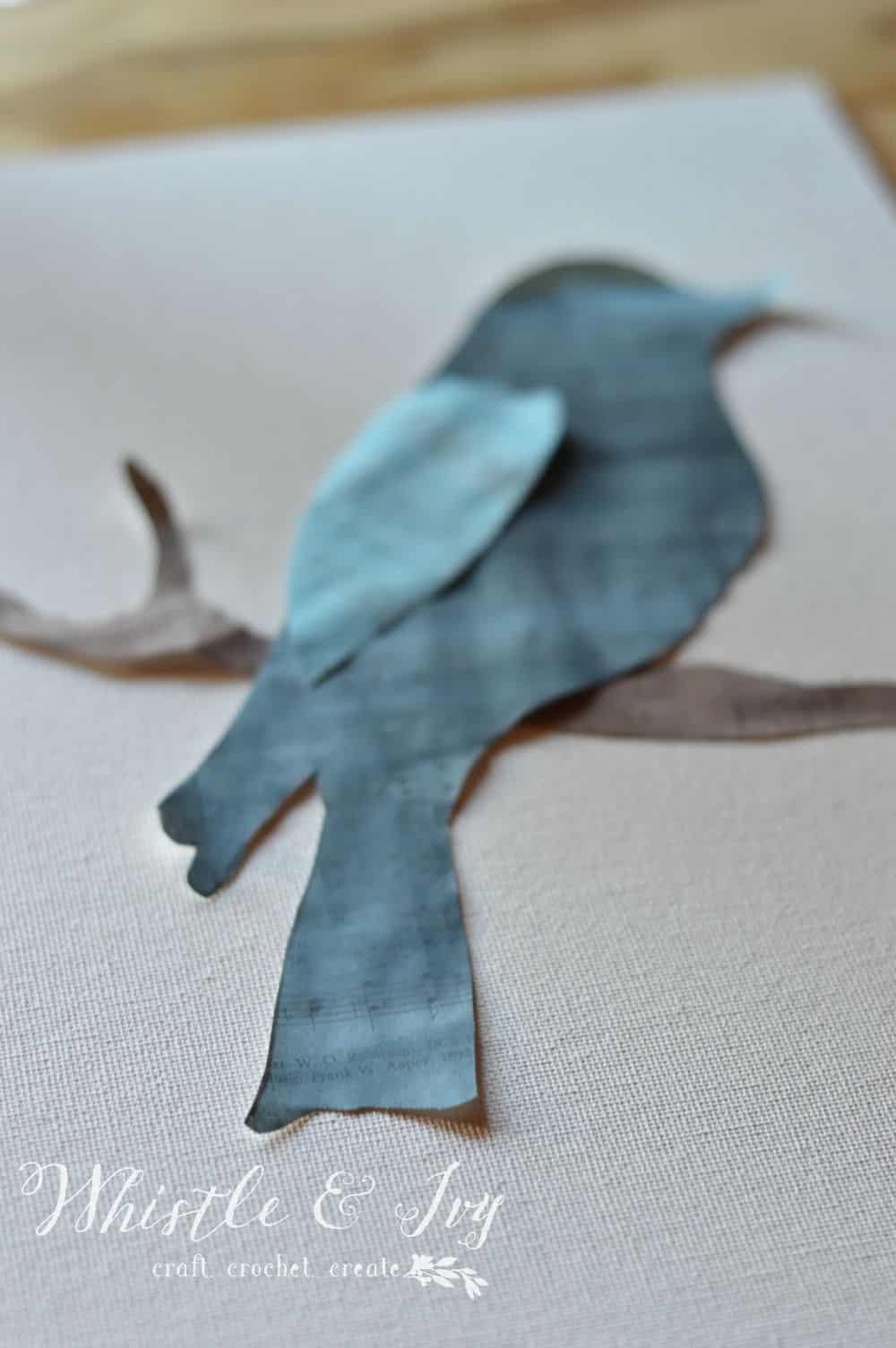 If you are painting your canvas, do it now. Once it's dry, Modpodge the music pieces in place. Be sure to apply glue to the back of the paper and the top of the canvas. Be careful, the watercolor does smear when it gets gluey. You can clean up any paint smears with a wet q-tip. Apply the top layers the same way.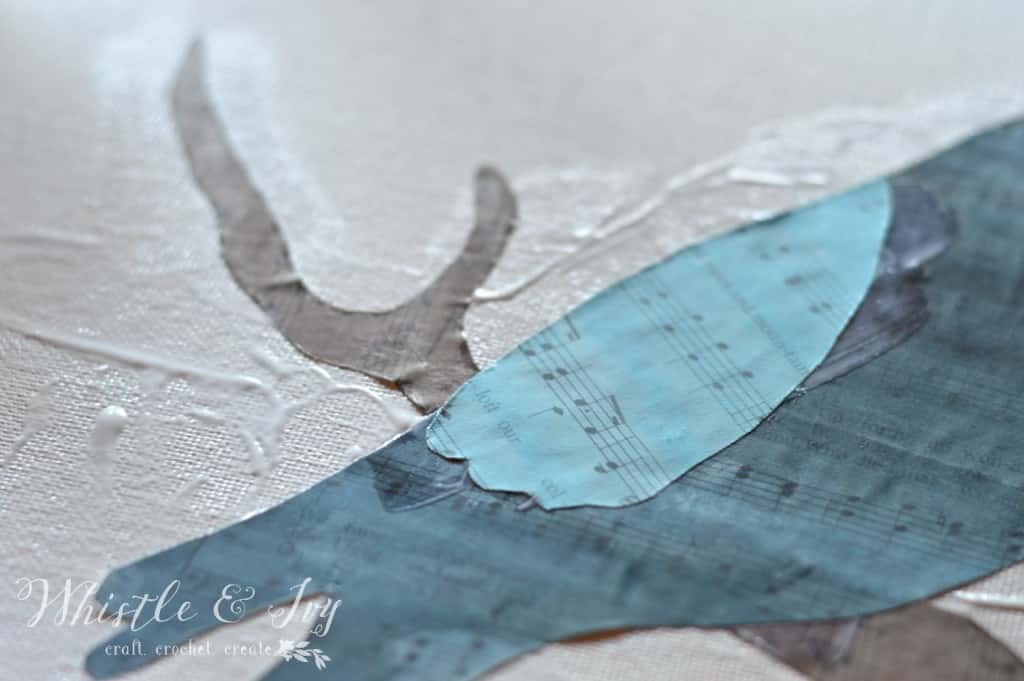 Finish by carefully covering your whole art piece with a layer of Modpodge. Be careful not to smear the paint!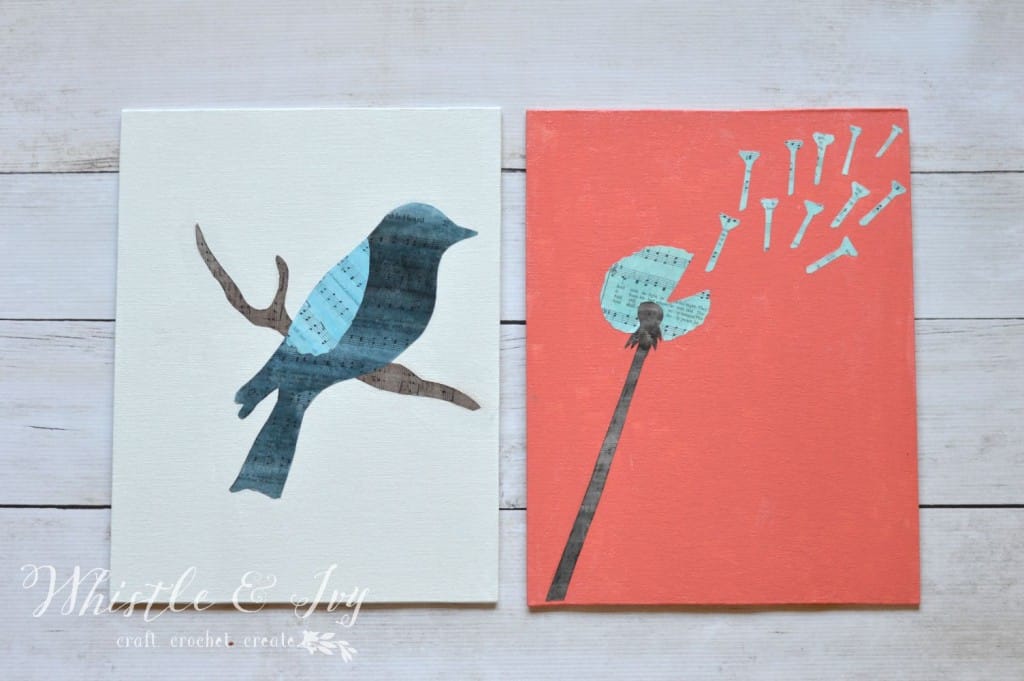 I love my bird art! The other one however, did not end up how I would have hoped. You may guess, this one was hand-drawn by me, and not a traced image. Drawing is clearly not a talent I possess.  It was supposed to be a dandelion, but looks more like Pac-man projectile-vomiting a box of nails. #craftfail
Maybe I can salvage it?
We'll see.
Be sure to grab some old sheet music next time you are thrifting and give this watercolor sheet music art a try!
You can find me on Instagram, or subscribe to my blog here.
Have a great weekend!