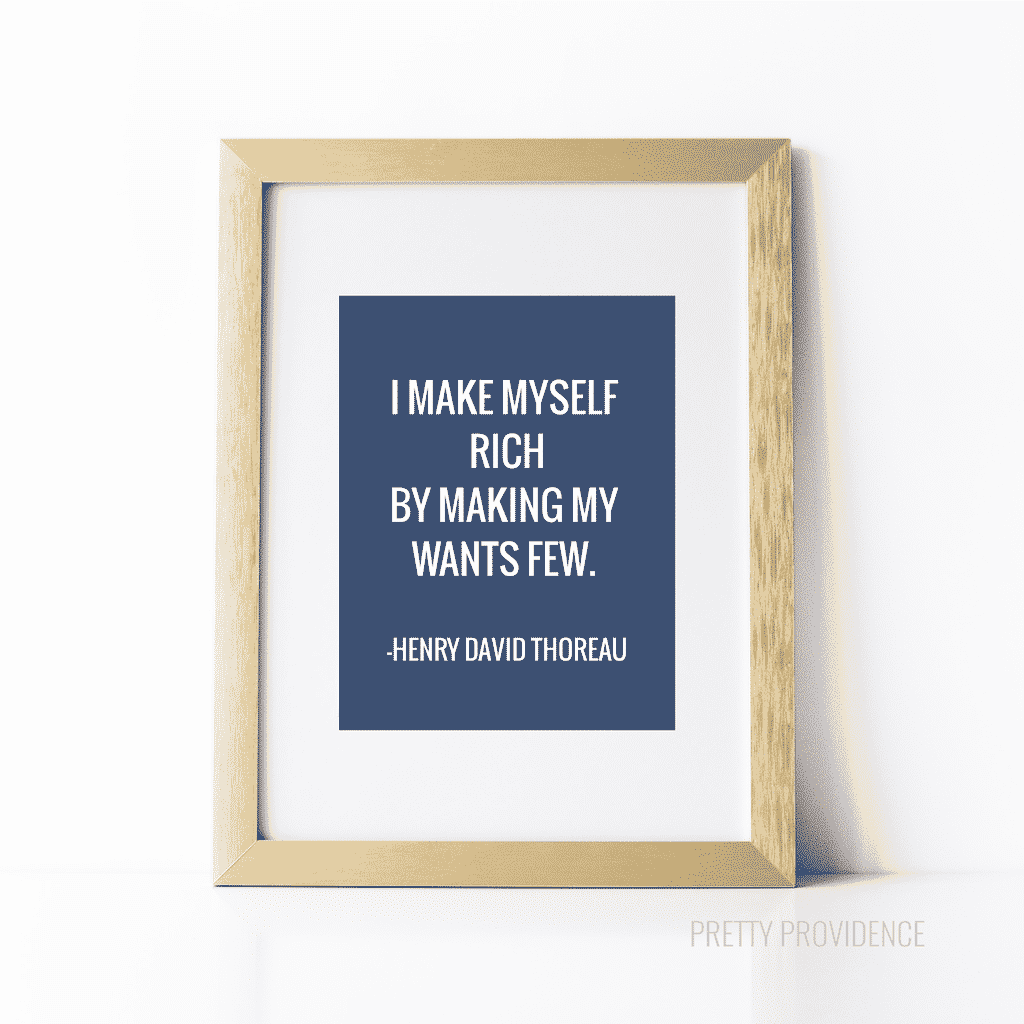 This week I'm kind of struggling. The husband and I have had a lot of unexpected expenses pop up in the last few months. Multiple car repairs, home repairs, etc. all on top of other expected, but expensive things we are paying for. We try to budget for the unexpected, but honestly we haven't gotten to the point that we are so on top of it that surprises don't hurt the pocketbook. Not yet. The thing I'm having such a hard time with at the moment is cutting back on my friend time. I know, first world problems, right? I thrive on social interaction. I'm always planning something with this friend or that friend. I just need it. Usually these outings are worked into the budget and I can have a few carefree girl dates a month. So, all of a sudden I'm finding myself with absolutely no wiggle room in the budget. Like, Jacob and I can't even go out to eat for a date night, let alone me going out for an extra lunch or dinner once a week.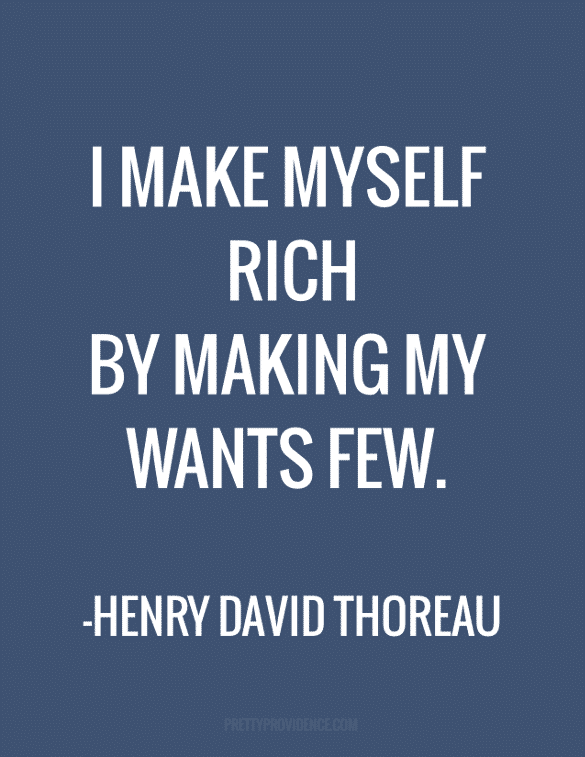 It's times like this that I really need the reminder that saving money is worth it later. That missing out on a few things now will allow for more fun in the long run. I know it will. I wish my wants were few, like Thoreau, but they really aren't when it comes to this. I'm working on it. It's not like my friends are going to dislike me if I can't come out every time.
I made this quote into a printable and framed it. It's such a good one and every time I read it I am reminded to have perspective. If you'd like to do the same you can print it free right here.
I'm pretty good at coming up with fun things to do that are free, but girl dates just always are easiest over a meal. It's  a social norm. What ideas do you guys have for cheap or free friend dates?!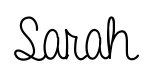 P.S. … thanks for letting me vent! If you want to read some motivational posts on budgeting check out It's Personal and Budget is not a four letter word.