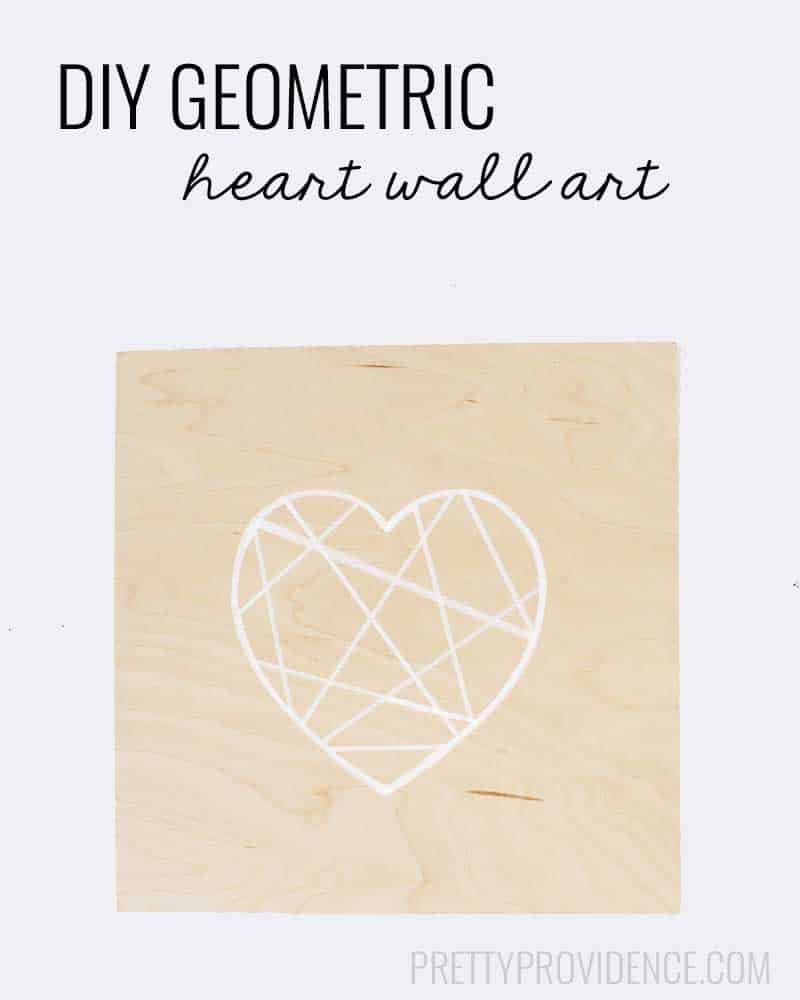 You guys, I'm working on finally putting up some photos and art in my house. I've been dragging my feet and just not deciding what to do with my walls for months but it's time. I want a variety of different things to make up a frame wall, and really wanted something geometric, something with natural wood, so I figured – why not put those two things together? I was also really inspired by our contributor Brenda's ombre valentine's day print so I decided to use her design as a kind of template! If you want to make this easy DIY art too, here's how I went about it:
You'll need:
1 square balsa wood – I found this at Joann's and it was only $3.99 – then I used a 40% coupon!
1 white paint marker – mine is Elmer's – also found at Joann's!
This free printable. – I printed the free PDF onto some cardstock but just in black and white.
Ruler or other straight edge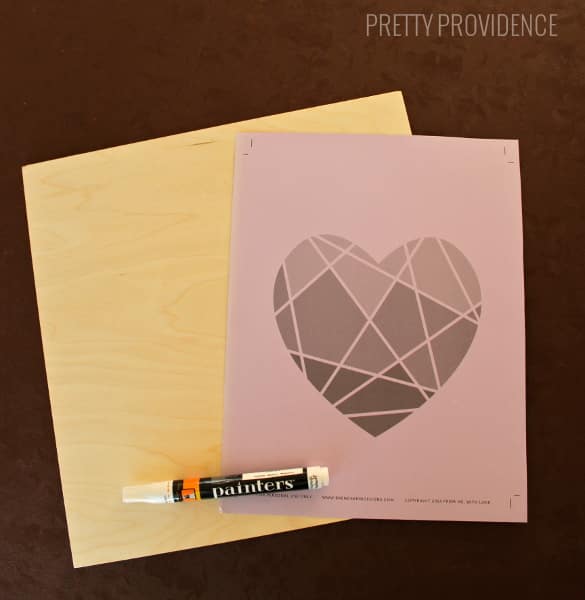 I cut out the heart part all in one piece and traced around it with the paint marker. I did a couple re-traces to make sure it was dark enough. Then I used a ruler to draw the lines inside the heart. Just like that it was done! This art cost me $5 to make and I love how it turned out! I happen to be in Utah visiting family right now (heavenly) so I haven't hung it up yet but I can't wait to share it as part of the whole frame wall I'm doing. Happy Wednesday!