Hi! I am Brenda from From Me, With Love (aka Brenda Bird Designs) and I am a graphic designer and busy mommy. I am so thrilled to be a part of the Pretty Providence contributor's team. These are girls after my own heart- frugality at it's best. Balancing frugality while not sacrificing style is really a tough act! I try to find most of my holiday decorations at either the dollar store or at Target's $1 spot and if all else fails, I just make my own.
So to help all you frugal sisters out I am providing you with a Valentine's Day printable that doesn't necessarily just have to be for this holiday. Who seriously wants to keep changing up the decorations every month? I can't keep up….I just put up my decorations (this print and ribbon bunting) today.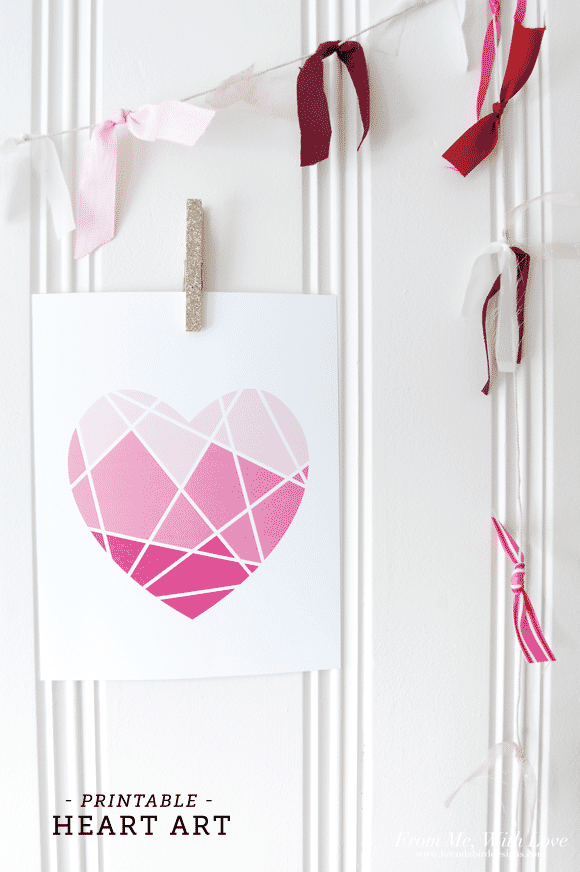 I am pretty sure I will be keeping this up all year. Love is good all the time not just the month of February, right?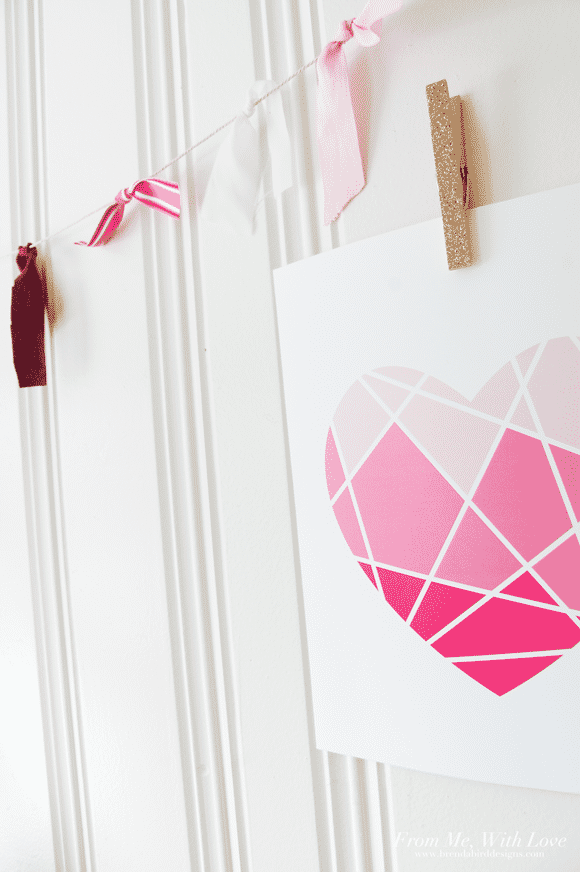 Make sure to get your printable heart art available in an 8×10.
Come visit me if you'd like to see how I made the ribbon garland or you could even make this bow garland (made out of toilet paper!) and use holiday colors.